How to Take Care of Bleached Hair: A 7- Step Guide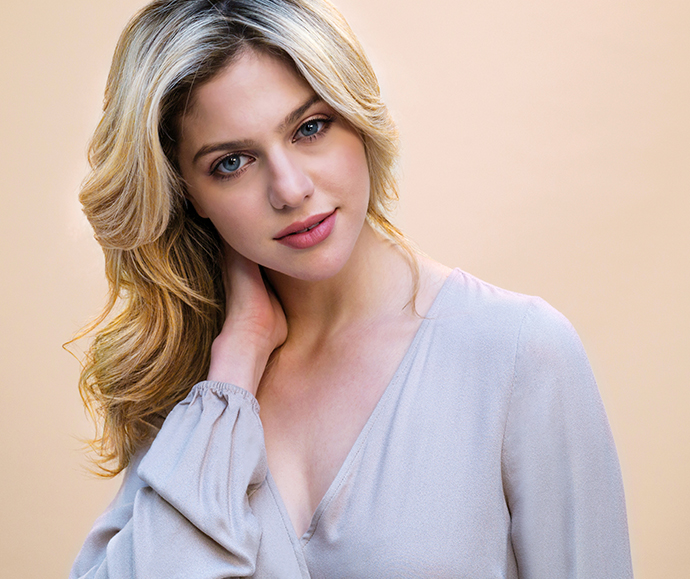 Nearly every girl goes crazy for bright, blonde, and beautiful hair.
Well, maybe a little too crazy.
Women with darker hair need to bleach out the natural dark shades in order to bring out that natural, bright, blonde look.
Beautiful? Yes.
Easy? Not so much.
Bleached hair requires a great deal of care. And if you aren't careful, bleaching your hair too often can cause some pretty serious damage; ugly, brassy tones; and even hair loss.
Not. pretty.
So, if you want to know how to take care of bleached hair, read on for some tips on keeping bleached hair bright and healthy.
Why Does Bleaching Damage Hair?
Women love to color their hair. Whether it's to switch up their style, try something fun and new, or cover up grays, color-treating hair is popular across all ages.
Today, there are a number of different color options, ranging from blonde, black, brown, burgundy, purple, blue, and even hot pink.
However, out of all hair colors and methods, bleaching hair blonde does the most damage. And when doing it yourself, the risk for damage is significantly higher and more difficult to undo. This is because bleaching hair involves raising hair cuticles, which ultimately causes hair to rapidly lose moisture. Bleaching also damages the hair's protein structure. Over time, this can cause hair to dry out, break, split and leave that damaged, frayed look.
Additionally, if you want to change your hair color from a darker color to a bright blonde, this can cause even more damage. This is because the bleaching agent is significantly
stronger and is applied longer, ultimately doing more damage in the interim.
Furthermore, after bleaching hair, using various hair products and heat, such as using blow dryers, hair straighteners, and curling irons only accelerates and worsens hair
damage. Therefore, bleaching hair should be left to a professional hair stylist as often as possible.
However, before you get too overwhelmed, we have good news. You can still enjoy bleached blonde hair, but it will require adjusting your hair care and styling routine, using
the right products, and taking the right steps to keep bleached blonde hair as healthy as possible.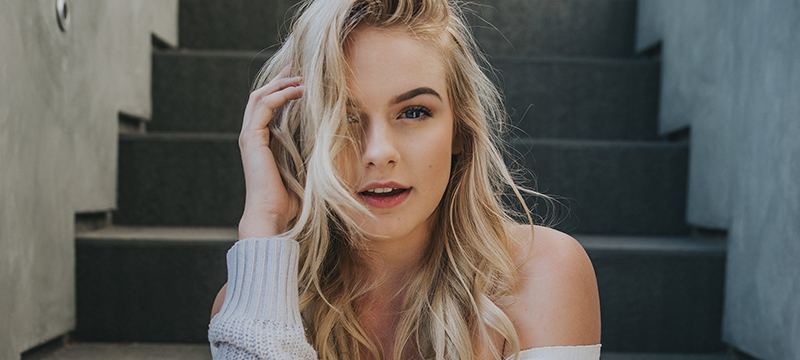 7 Steps to Take Care of Bleached Hair
As we explained above, bleaching hair is intense. And we aren't talking just about the look itself, we mean that bleaching is intense for your hair, even if you are only going a few shades lighter.
We aren't trying to dissuade you from bleaching your hair altogether; however, there are some things you can do to help avoid your hair losing its luster and shine, and even
becoming damaged beyond repair.
Here are some super-quick hair care tips to keep in mind. After all, great color comes with greater responsibility.
Step 1
Avoid Dead Ends. Depending on how quickly your hair grows, it might seem like your roots are already growing out right after your last bleach session. Because your ends are the farthest from your roots, they are essentially, well, dead. Once you apply chemicals to them, those dead ends become even more damaged, frayed, and just unattractive. Therefore, the next time you pay your hair stylist a visit, ask him or her to leave your ends out of your foils. The more you bleach your dead ends, the more likely they are to break off!
Step 2
Avoid the Heat. If you bleach your hair, then you probably blow dry, flat iron, or curl your blonde hair each day in order to show off those beautiful, bright locks. However, using heat on top of bleaching hair on a regular basis doubles the damage. In order to properly care for bleached hair, avoid using heat every day, wear your hair up more often, or use a
blonde hair product
to help with styling.
Step 3
Don't Wash Your Hair. This might sound disgusting, but it actually works. In fact, this tip goes hand in hand with the previous point. The less you wash your hair, the less often you will need to style it. Furthermore, the natural oils in your hair help protect and nourish your hair, from root to tip. Similar to using a blonde hair product, you can also use a
Dry Shampoo
to get through the day without that thick, stringy, greasy hair look and feel.
Step 4
DIY Hair Conditioning Treatments. Getting hair conditioning treatments doesn't have to mean spending hundreds on a trip to your hair stylist. There are some high-quality products you can purchase to help restore strength and repair bleached hair and even maintain that bright, blonde color. For example, you can use a masque that you can use on a weekly basis. There are also
high-quality shampoos
available that are designed with natural-based ingredients to help nourish and restore moisture in hair. DIY hair conditioning treatments and using the right products just might be what your hair is missing to restore that smooth shine.
Step 5
Tone Up. Over time, bleached blonde hair can become dull, brassy, and lose that bright shine. It's inevitable. The best way to reverse or avoid this is by using a Color Enhancing shampoo or a conditioner that is specially designed to counteract the brassiness. A purple color enhancing shampoo or conditioner helps to brighten natural blonde tones rather than leaving hair looking yellow or orange.
Step 6
Try a micro fiber Towel. Microfiber towels can help maintain the natural texture of hair without further damaging it. This is because microfiber towels are soft and absorbent, which helps protects end from further breakage. After stepping out of the shower, be sure to gently press or squeeze hair with the towel rather than vigorously rubbing the towel through your hair.
Step 7
Use a Restructuring System. Finally, depending on the level of damage done to your hair, and how often you bleach your hair, you may want to consider using a high-powered
restructuring system
. The restructuring system comes with up to four products, which can be used however you choose and according to your hair care needs. The system is designed with two revolutionary, state-of-the-art restructuring ingredients including FIBER RESCUE, which is made with hydrolyzed plant lipoprotein technology that reconstructs each and every strand of hair from root to tip. It also contains REJUVENIQE S, an activated oil that restores hydration and moisture. A restructuring system involves multiple high-quality products that help repair hair from the inside out and root to tip.
Take Care of Bleached Hair
Dealing with bleached blonde hair requires specific care, upkeep, and maintenance in order to keep hair healthy and blonde hair, well, blonde. With the tips and steps above, you can easily take care of bleached hair—in and out of the salon. Gone are the days of staring in the mirror, gasping at the dull, dead, and frayed ends, and the lack of blonde luster and shine.
By switching up your hair care routine, using the right blonde products, and visiting your hair stylist when necessary, you can keep bleached blonde hair looking beautiful and
healthy. After all, you and your hair are worth it!