Get the Look, Guys: Best 2019 Men's Hairstyles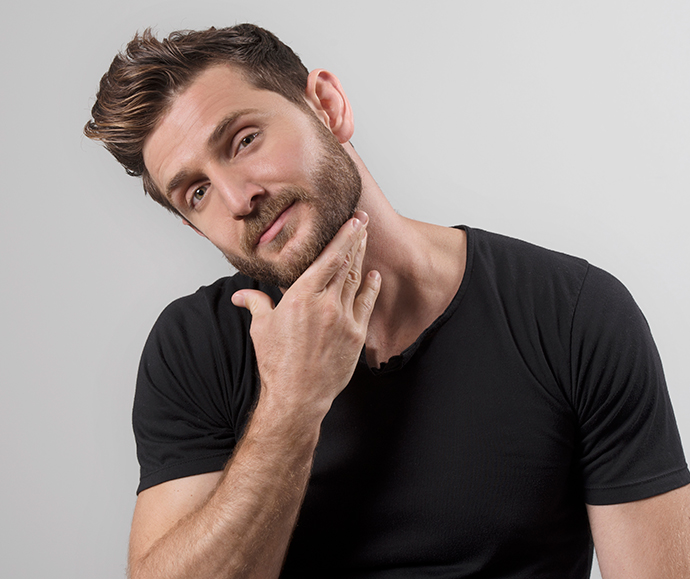 There's no question about it, 2019 is going to be the year for men's hairstyles.
Men are exploring more bolder cuts than ever before, ranging from dramatic undercuts to classic volume-heavy pompadours and beyond.
Regardless of your hair length and aesthetic preferences, there is a trendy men's hairstyle out there that will work for you.
And this year's trends have one aspect in common: classic styles with a modern twist.
The best part? Each style has its own level of versatility, making them easy to tailor them to your personal preferences and your unique style.
The combination of the right cut and the right products can truly turn you into a new man in 2019.
So, if it's time to reinvent yourself, one of the best ways to do this is to start with your hair.
Here are the 2019 men's hairstyles that we love the most:
1. The Style: Pompadour
The pompadour is a classic style with a ton of room for your own spin. The only rule is that the top is long and high-volume; the sides and details are a blank slate.
You can go ultra-modern by pairing your pompadour with a high fade; classic with medium-length sides slicked back; or even get a skin fade for an ultra-dramatic contrast.
There's also room to experiment on the top. While the classic pompadour has single-length long hair on the top slicked straight back, the modern pompadour can be anything, as long as it's voluminous.
You can have a textured top; a natural top; a slicked-back top; a top that fades into your sides—the choice is really yours.
Pompadour Styling Tips:
For best results, style your pompadour with a high-hold sculpting product, such as
Restyle Instant Sculpting Taffy
. Sculpting products provide both texture and structure, giving the style the appearance of more volume and dimension while also keeping your strands in place.
Begin styling your pompadour after towel-drying, but while hair is still damp. Rub some sculpting taffy between your palms until it's warm, then palm it through your hair and use your fingers to work your hair up and back.
Depending on the type and length of cut, you may want to use a paddle brush or a round brush to add volume by brushing upward while styling. Use a heat insulating spray to protect your hair, then quick-set your pompadour in place by using a blow dryer on warm. You can also let your hair dry naturally for more of a rough-edged look.
2. The Style: Quiff
The quiff is similar to the pompadour, but with a little more dramatic flair. The top of the pompadour and the trim sides of the flattop are both key components of this hybrid, 1950s hairstyle—and it's making a comeback in 2019.
The hair starts long in the front, and gradually fades into a short back and sides. The very front is the longest, and it's usually worn tousled to look tall and dramatic.
The sides are almost always even with the back, and a classic quiff has uniform length everywhere except up top. Modern quiffs experiment with different lengths, keeping the ultra-long forelock as the style's defining factor.
Quiff Styling Tips: Styling a quiff can be low-key if you sweep the long front backward and down, or it can be attention-grabbing when you style it upward and back. Plenty of men love this style because it can switch between work-appropriate and night-ready at the drop of a hat.
For a casual quiff, a moderate-hold mousse such as
Moxie Magnifying Mousse
helps separate the layers and create texture while giving enough structure that your hair stays up all day.
3. The Style: Undercut
The classic undercut is striking indeed, with close-shaved sides playing stark contrast to a long top. By itself, this is a cut with a lot of versatility. The long top can be worn to the side, swept forward, slicked back, worn with a lot or little product, mousse, or nothing at all.
Modern undercuts boast variation. Depending on your style and the way you want to wear your hair, you can choose to fade the sides or shave them close; texture the top or leave it an even length; even choose an asymmetrical undercut and only shave one side.
Undercut Styling Tips: You generally won't need to style the sides of your undercut, since they are too short to add product, or need it. The type of product you keep on hand for the top depends on the look you're trying to achieve, and the length and type of cut on top.
For instance, if you have texturized hair on top with many different lengths, you can make the most out of that variance by using a hair clay such as
MONAT BLACK Groom Styling clay
. Start with slightly damp hair, and work a small amount of styling clay between your palms, then through your strands.
A high-hold gel might be the necessary solution for a sleek, slicked-back undercut, followed by a healthy dose of hairspray for all-day hold.
4. The Style: Fade
A fade is characterized by short hair on the sides that tapers downward, getting shorter as it reaches toward the nape. Some fades are extra-short, called skin fades.
The fade comes in many shapes these days, with the classic high-and-tight fade still being one of the most popular looks. However, it's not the only one; variants include a low, dramatic fade, or a mid fade for the best of both types.
What makes a fade unique is what you do with the top. The side will always fade from hair to skin, but the top can take any number of style elements from other looks, making it truly your own.
Some men leave the hair long and comb it back or over, while others texturize it and go for a natural, finger-combed look on top. You can also combine faded sides with a short top for a look that's tight and put-together all around.
Fade Styling Tips:
The sides of your fade will rely on hair care more than styling products to look great, so give your hair a good foundation with a clarifying shampoo and conditioner, such as
Smoothing Shampoo
.
For the top, you'll want to keep a styling product on hand that works with your length.
A cream paired with a texturizing spray works for moderate lengths and natural looks, while pomades and waxes are best for long, tight, put-together tops. For any look, add hairspray for lasting power.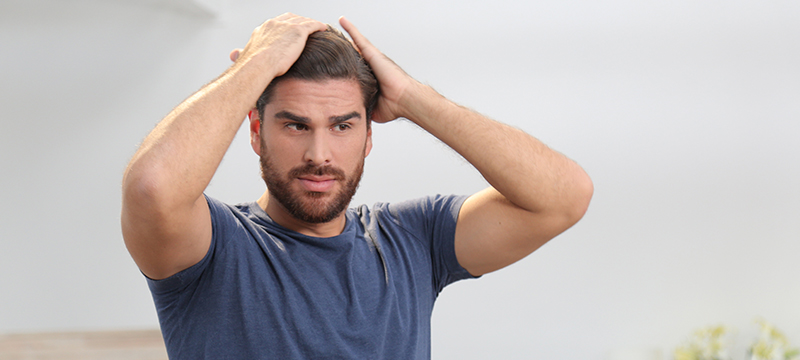 New Hair, New You in 2019
No matter what look you decide to make yours in 2019, you'll need the right combination of care and styling products to keep it looking stellar. From shampoo and conditioner to heat protection, to hold products and beyond, the quality of the products you put on your hair makes a difference.
Become part of
MONAT's VIP program
and get the products you need, shipped right to your door when you need them, at better prices. What are you waiting for? Better hair could be the life change you need this year!