The Top Hairstyles for Long Hair 2018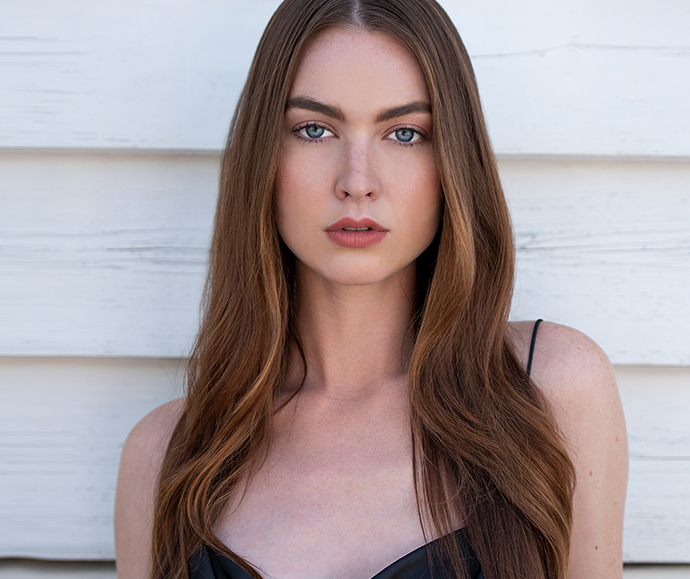 Long Hairstyles for Every Type of Hair
You want long, beautiful hair. So, you start to grow it. After a year or two (depending on the length of your hair), your hair is more than halfway down your back.
You now have long hair, but you have also discovered that it is constantly tangled, in your face, and it has become incredibly difficult to manage.
After all that, you're ready to chop it off.
But you before you grab a pair of shears, or make an appointment with your hair stylist, read this article.
Part of the reason why your hair has become difficult to manage probably has nothing to do with your hair care routine, but more with your hairstyles.
Read this article to learn some of the top hairstyles for long hair 2018.
How to Keep Long Hair Healthy
Having long, luscious locks is something most women crave. However, once you have grown hair to its full potential, many find it difficult to maintain and style it. After some time, long hair can also get tangled, break, and become damaged, especially if it is color treated.
The main ingredient for any long hair hairstyle is proper maintenance and upkeep to ensure that long hair remains glossy, strong, and healthy. But, who has time? After all, proper care and styling of long hair can be cumbersome, tiring, and can seem to take ages.
Here are some super easy tips on how to keep your long hair healthy.
1. Eat right
– Yes, feeding your body the right foods also feeds your hair. There are several different macronutrients, vitamins, and minerals that help hair grow faster and healthier. For example, high-protein diets are ideal.
Consuming a healthy amount of protein from fish, nuts, and beans are ideal for promoting strength. Women who lack a sufficient amount of protein in their diets are more likely to experience hair loss and shedding.
According to
LA-based nutritionist Shira Lenchewski
, "… Eggs are a woman's best friend for shiny, healthy long hair. This is because eggs contain sulfur, which help produce collagen and keratin, two important proteins for creating and maintaining healthy, shiny hair."
Omega-3 fatty acids, vitamin A, and vitamin C are also crucial for growing hair faster and keeping it healthy. You can find these nutrients in carrots, sweet potatoes, nuts, avocado and fish, or in an over-the-counter supplement. Not only are these nutrients beneficial, you can also ensure
your hair products
include these essential vitamins for double the effect.
2. Get regular trims
– Although it might seem counterintuitive to get frequent trims in order to grow hair longer, but it's true. Getting regular trims are necessary for keeping long hair looking healthy and avoiding split ends and breakage. Of course, getting regular trims won't help your hair grow faster, but it will help look its best.
A trim every 6 to 8 weeks is a good rule of thumb. However, different hair types may require more or less frequent trips to the salon. For example, very fine hair or very coarse hair, color-treated or overly-processed from styling tools could require more frequent trims. Pay attention to your ends to determine when it's time for a trim.
3. Use the right products
– The name of the game of the game for long hair is moisture, moisture, moisture. When hair is longer, the ends tend to dry quicker because it is more difficult for the ends to receive the necessary nutrients. This means that your long hair probably needs a little extra TLC. Use a hydrating mask at least twice a week, and ensure your hair
hair products contain emollients
that will condition each strand to set you up for the perfect long hairstyle.
Sun damage from UV rays can also wreak havoc on long hair. A hat to totally cover your hair is always a safe bet, but if you don't have headgear available, ensure you're using
products that contain UVA and UVB blockers
to preserve your hair's natural pigmentation and moisture.
Finally, avoid products that contain harmful parabens, sodium laurel sulfates, and mineral oils that can dull and damage your hair, clog pores, and may even upset your hormonal balance. Each of these are common additives in beauty products, but because of these proven dangers,
product companies are beginning to find alternatives
. So, be sure to read the packaging on your shampoos, styling products, and conditioners carefully and avoid these chemicals.
4. Cool it on the coloring
While coloring hair in moderation can help your hair reach its true potential—not to mention covering up those grays—overcoloring can severely damage long hair. This is especially true when transitioning from a darker to a lighter shade. This is because this process typically involves bleach, which can cause further breakage and/ or split ends. The fewer chemical treatments, the better your hair will grow.
If you are coloring your hair, ensure your stylist is using a coloring system built upon naturally-based
products
that will help restore the natural balance of moisture and shine to your hair.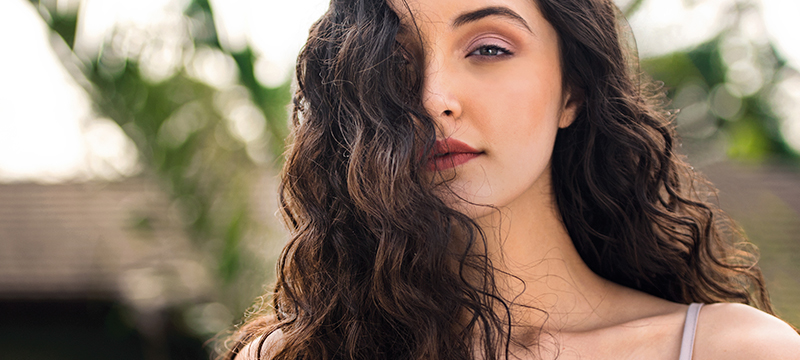 Top Hairstyles for Long Hair 2018
Now that you have a better understanding of how and why proper maintenance, conditioning, and naturally-based products are the foundation of any gorgeous, long hairstyle, the next step is styling.
We have compiled a list of the best long hairstyles for women, along with steps on how to do them.
1. Beach Waves.
Beach waves are definitely a trendy long hairstyle—at the beach and even on the red carpet. There are several ways to achieve this look. Try out a few and figure out which one is best for you.
Step 1 – The Ponytail Method. One of the easiest ways to achieve beach waves with long hair is the ponytail method. The trick to getting those long, wavy beach waves is to gather your hair into a high ponytail.

Then, use a curling iron to style the tied section. A bonus to this method is that it's easy to keep track of the strands that have been curled already.

Finish with a control hairspray like Monat's Refinish Control Hairspray, and you're done!

Step 2 – Twist and Texture. Another easy way to achieve beach waves in just a few minutes is the twist method.

First, twist each side of your hair tightly, and then slowly run your flat iron down the length of the twist.

Then, follow up with a texturizing mist to add some volume and to create some piecey-ness to your style.

Step 3 – Beach "Bun". Is a more natural, air dry style more your speed? The most low-maintenance method for achieving a beachy wave look is the bun method.
First, wash your hair (using a safe, moisture-rich product like the ones we suggested above).

Then, apply a styling cream, like Monat's Restyle Instant Sculpting Taffy.

Finally, twist your hair into 2-3 buns at the nape of your neck, pin, and then wait it out! In a few hours, you'll achieve a shiny, natural wave look—no heat needed.
2. Half-Up Long Hairstyles.
A great benefit to having long hair is that you have enough of it to pull some up and still have volume left over! There are a ton of creative ways to pull your hair half up for a romantic style that looks like it takes ages, but really only takes a few minutes.
Step 1 – Triple Twist. One favorite is the triple-twist half-up style.

First, loosely curl your hair either using a curling iron or one of the beach wave tactics above.

Then, use a texturizing spray. Part hair down the middle, and twist a small section of hair from the left over to the right and pin it.

Repeat this same step on the right, and then repeat on each side with sections of hair below the first ones.

Step 2 – Simple and Sweet. . If you're looking for a simpler method, take a page out of Diane Kruger's book with a half-up hairstyle that pulls the top section into a small ponytail, then winds the end around to hide the band.

The key here is to ensure you're using the right styling products to keep your long hair touchably soft and frizz-free.
3. Braided Hairstyles.
A 90s favorite, braids are back, and are a trendy long hairstyle in 2018. Furthermore, braids are also a no-muss, no-fuss, and a no-brainer. Braids also help tame those long locks in a style that lasts all day.
Here are a few braided styles to try:
Step 1 – The Braided Ponytail. The braided ponytail is a super simple style that only requires a side part, a simple three strand braid, and a piece of hair folded to cover the elastic. Make sure to separate out your side braid so it's full and luscious.
Step 2 – The Fishtail Braid. We promise—this one only looks challenging, but once you nail it, we guarantee this might become your go-to long hairstyle.
Start with a good styling creme and follow the steps carefully to achieve a look that is perfect for long hair.

Pull your hair to one side, separate your hair with your hands, and then pull the rest of the hair through.

Repeat until you get to the end and tie with an elastic.

Step 3 – The Mermaid Braid. This is another trendy long hairstyle that only looks complicated and time consuming.
Simply start french-braiding your hair halfway down the back of your head, and to one side.

The key to this long hairstyle is to keep the braid loose. Not only will this make it easier to braid, but it will also give you that loose, casual look that also screams sexy and sophisticated.
Easy-Peasy Hairstyles for Long Hair
So, there you have it. Now that you are armed with some tips on how to grow long hair faster and healthier, and a few new long hairstyles to try and practice, having long hair just became easier and more enjoyable.