Best Products for Curly, Frizzy Hair (That Actually Work)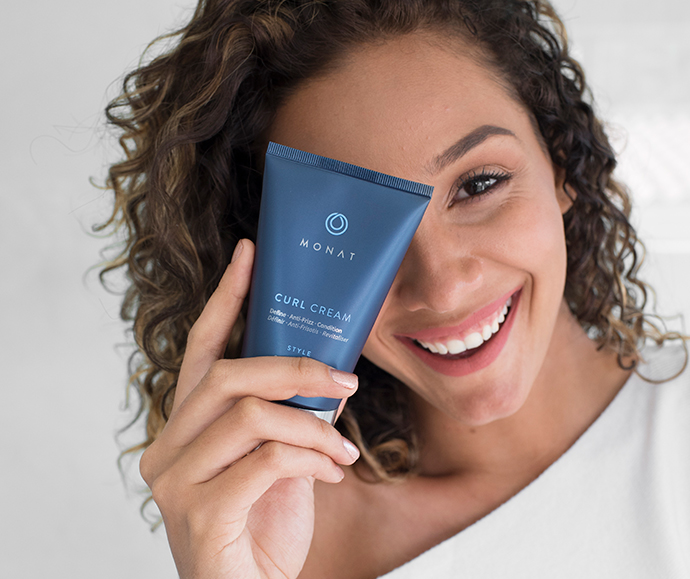 Don't Curse Your Curls—Control the Frizz.
Most women would die for beautiful curls… Long, soft banana curls that you just have to run your hands through.
Many spend hundreds and hundreds of dollars every year on products and perms.
But women with naturally curly hair know that curly hair doesn't always mean waking up with perfect princess hair.
No way—curly hair is super high maintenance.
And then there's the frizz…
Dealing with frizz is enough to make you want to rip your hair out—and quite literally.
But before you to take drastic measures, read this article.
We are going to provide the best products for curly, frizzy hair—that actually work.
Anti-Frizz Tips for Healthy Curls
When curly hair gets frizzy and out of control, it's all you can do not to take a pair of shears to your head.
We won't lie and tell you that managing curly hair is easy. Maintaining healthy curls takes work, but it is possible. In fact, the best possible solution for healthy, anti-frizzy curls is a
proper hair care routine
.
1. Brush Your Hair the Right Way. Curly hair damages easily. In fact, using the wrong brush or comb, or even brushing the wrong way can damage curly hair, making it more susceptible to uncontrollable frizz. This is because curls are already under stress because due to their weight and shape, especially if you have long, curly hair.
As a result, curly hair can become tangled and knotted easily. Your first instinct may be to take a comb or brush and wrestle through your snarls. However, this is actually the worst thing you can do. This only causes hair to damage and split, leaving your hair nothing but a giant frizz ball.
2. Comb Through Curls. If you have curly hair, then try using a wide-toothed comb instead of a fine-toothed comb or regular brush. A wide-toothed comb allows you to gently comb through curls without snagging or pulling them. It also allows you to detangle hair while still keeping curls healthy and intact.
3. Try Natural-Based Products for Curly, Frizzy Hair.
By using a high-quality
curly hair care system
and the best products for curly, frizzy hair, you can beat the frizz from everyday styling and damage, heat, and humidity. High-quality products are typically made with natural-based ingredients, such as a rich combination of polysaccharides.
Polysaccharides are natural chemicals and ingredients that are extracted from Chia Seeds and Linseeds. They naturally help protect the hair shaft and to bring out the natural form and shape of curls.
4. Trim Down. We know, we know… If you're trying to grow long, beautiful waves and curls, why would trim them off? Won't that ruin your hair growth process? Yes and no…
Yes, it will take longer for you to grow out your hair and curls, but your curls will be healthier and less frizzy. As we mentioned above, curly hair is easily damaged and susceptible to split ends than straight or fine hair. Therefore, getting regular trims will help reduce damage and split ends, and keep hair healthy.
5. Condition Like Crazy. Curly hair dries out and damages easily. Therefore, it's important to keep up with your curl care by using a high-quality conditioner.
Most shampoo and conditioner products contain different ingredients for different hair types. For example,
shampoos and conditioners for curly hair
or even leave-in conditioners typically contain natural-based ingredients, such as essential oils, healthy fats, antioxidants, and nutrients. These ingredients are the most important for thoroughly nourishing, repairing, and conditioning curly hair. The more your curls are hydrated and protected, the less likely they are to frizz.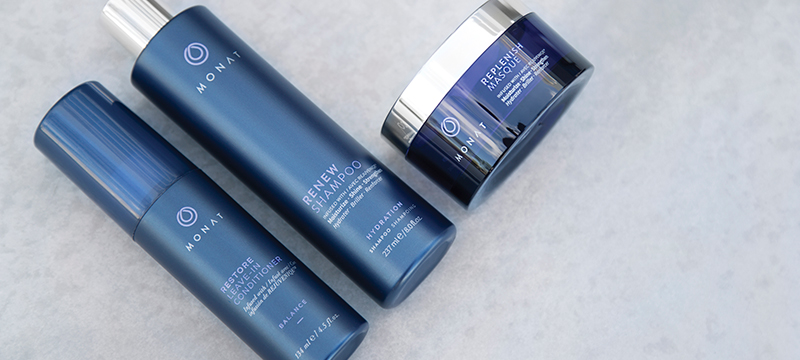 The Best Products for Curly, Frizzy Hair
Now that you have a better understanding of how to properly care for curly hair, here are some tips on how to get curly hair naturally, without using heat and dealing with frizz.
1. A Complete Hydration System.
Let's cut right to the chase: Curly hair benefits most from a
complete hydration system
, which comes with a shampoo, leave-in conditioner, and a masque. All three of these products work together to restore, repair, and renew the brilliance of curly hair.
These products are also made with natural-based ingredients, such as PROCATALINE™, which is primarily made from pea extract to support healthy hair. CAPIXYL™ helps to strengthen hair and promote natural growth. REJUVENIQE® is a blend of over thirteen different plant and essential oils, antioxidants, nutrients, and fatty acids to nourish hair. Finally, CRODASORB™, which protects hair from the sun's damaging UV rays.
This system is everything you need to help restore and repair beautiful curls and also fight frizz.
How to Use: The Renew hair shampoo can be used like any other ordinary shampoo. Apply a generous amount of the shampoo to hair when washing. Massage the product into the shampoo for up to two minutes. Rinse thoroughly.
Then, apply the Restore leave-in conditioner. It can be applied to wet or dry hair. Apply directly to hair, comb through, and style as desired.
Finally, the Replenish masque is a deep leave-in conditioner that can be applied to damp hair. Leave in hair for up to 10 minutes. Then, rinse thoroughly. Apply at least twice per week for the best results.
Although the Hydration System is easy to use and follow, be sure to read the directions on each product label, especially if you prefer to use individual products rather than the full system.
2. A Curl Cream. Many cheap products that are designed for accentuating curls and reducing frizz only seem to make it worse. However, there are products available that help to ensure long-lasting, frizz-free waves and curls, regardless of temperature, humidity levels, and other environmental conditions.
This
Curl Cream product
is designed for all hair types and lengths. This Curl Cream is also incredibly lightweight, and won't weigh hair down or leave that greasy feeling. In addition to keeping curls intact, it conditions them with Shea Butter, further preventing frizz. It also contains Babassu Oil and Murumuru Seed butter to help improve manageability and reduce frizz frustration.
How to Use: Apply the Curl Cream directly to any hairstyle. Work the Curl Cream into hair, starting from the roots and working your way to the ends. Curl Cream can be used on either wet or dry hair. You can also blow dry it in or allow it air dry.
3. Refinish Hairspray.
Regardless of whether or not you have natural curls, you just might fall in love with this hairspray. The
Refinish Hairspray
is designed to help increase manageability and hold as well as hair strength and density.
The Refinish Hairspray is made with a non-sticky, non-greasy, lightweight formula that you will feel good about using in your hair. It brings out texture, volume, and natural shine of each and every curl. It is also humidity resistant, which contributes to frizz.
How to Use: Simply style hair as desired and spray throughout, holding the bottle at least eight to 12 inches away from hair.
Forget the Frizz and Go Crazy Over Your Curls
Dealing with curly hair is both a blessing and a curse. Curly hair is one of the most sought-after hair types, yet it also requires the most maintenance. Curly hair is almost always associated with crazy, uncontrollable frizz, but it doesn't have to be this way…
By switching up your hair care routine, using the right comb, and the right hair care products and system, you can finally forget the frizz and let your curls go crazy—or go crazy over your curls.