How to Style Short Hair in 5 Minutes or Less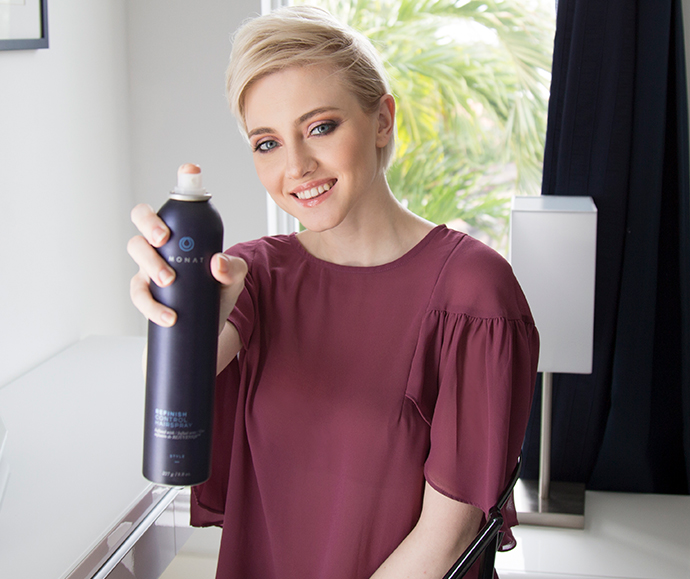 Short hairstyles are in today.
Although the idea of cutting your hair short might be your worst nightmare, the fact is short hair is incredibly versatile and requires significantly less maintenance than long hair.
It just might be what your look has been missing.
By simply combining sexy, short, and chic hairstyles and the right products, we are willing to bet that you will fall in love with your simple and short hair. You just might even look forward to styling it every day!
The truth is that there are many styling options for short hair. Here are some great short hairstyle options, and some simple ways to style short hair in five minutes or less.
Short and Fashionable Hairstyles
Many women make the mistake of choosing a short hairstyle because it looks great on their favorite celebrity. However, styling short hair really begins with you. It involves
finding the right
cut and color that accentuates your unique curvatures and features of your face. Hairstyles for short hair are limited only by your imagination. You can easily combine styles or incorporate your own personality and flair.
If you are unsure of what short hair style and color would look best on you, consult your hair stylist. Show him or her some photos of the short hair styles you really like, and your professional hairstylist will help you select the best one for you.
Short Hairstyle Products
In addition to using creativity and a little help and advice from your hair stylist, you likely also need the right products to help you easily get your desired look. Using the right naturally-based haircare and styling products will allow you to achieve and show off a completely lush, voluminous look.
How to Select the Best Short Hairstyle Products
There are two things to consider when selecting hair care and styling products: texture and volume. If your hair is very short, then volume may not be as important. On the other hand, if you have a bob, then volume matters. All short hairstyles require attention to texture, which prevents hair from becoming flat and bland.
Regardless of your short hair style or length, here are a few products for short hairstyles to consider: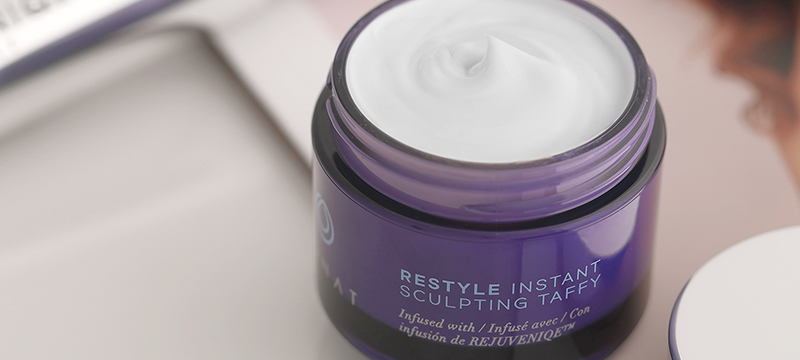 1. Sculpting Taffy.
This product provides incredible texture. Sculpting Taffy allows you to find a different short style and keep it in its place all day. This Sculpting Taffy is similar to a styling gel. It is effective, provides incredible hold, and it's easy to take on the go and restyle as needed.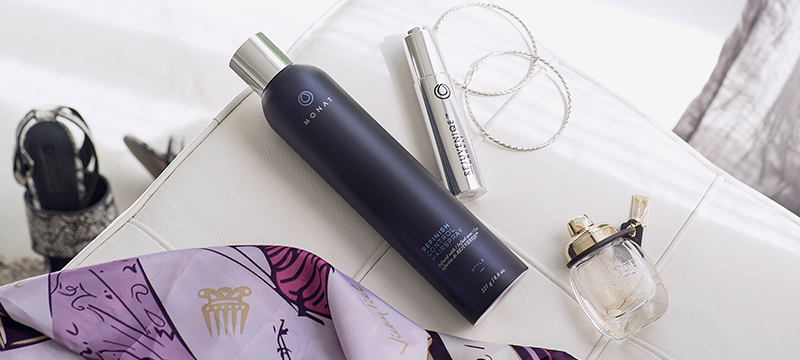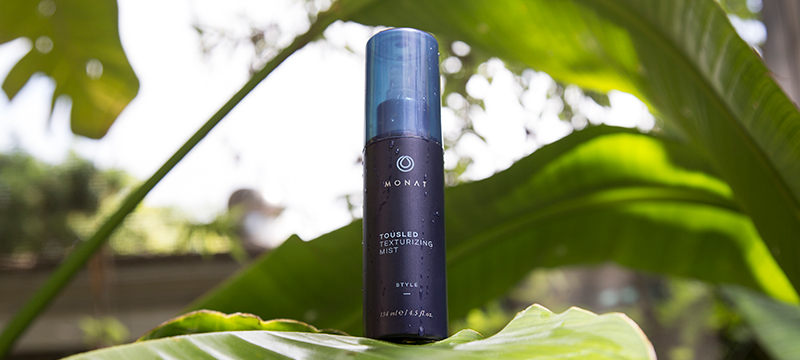 3. Tousling Mist.
A great, tousled look doesn't always happen naturally. You can get this look simply by using a
tousling mist
. Using a tousling mist for short hair helps to define and bring out layers and also add volume. Simply spray the mist into your hair, and work it in with your hands. In seconds, you have a sexy and chic look that lasts throughout the day.
7 Tips to a Beautiful Short Hairstyle in 5 Minutes or Less
Women love long hair. Most women who cut their hair short decide to grow it long again. However, after allowing their hair to grow out for a year or two, they typically decide to cut it and opt for a shorter, manageable hairstyle.
Long hair is beautiful, but it requires significant maintenance. It takes twice as long to wash, dry, and style. Who has time? Rather than devoting an entire morning to styling, short hairstyles allow you to sleep in a little longer and style quicker.
Whether it's a bun, braid, or tousle, you can style short hair in five minutes or less. Short hair doesn't require the use of a flat iron or curling iron (unless you prefer to use one). All you need is a little creativity and the right product.
Here are some tips to get a sexy, chic short hairstyle in less than five minutes.
1. Find a Few Go-to Hairstyles. Every woman has her favorite go-to hairstyles for different occasions: home, work, the gym, and a night out on the town. Find a few short hairstyles you like, practice getting them right, and then add them to your routine. This can include messy waves, a short braid, a pinned bun at the bottom of your neck, or a side part. Don't be afraid to get creative.
2. Use the Right Products. Regardless of whether you have a Bob or a Pixie short hairstyle, you can style it in minutes with a finishing hairspray as you are rushing off to work. You can use a tousling spray to give your hairstyle a sexy, messy flair for a night on the town. You can also throw in a headband or a few bobby pins for your morning workout.
3. Keep it Short and Simple. One of the best parts about having short hair is simplicity. For example, using a tousling mist or finishing hairspray for a little texture and volume takes minutes, but it also goes a long way.
4. Put a Pin in It. Literally. Bobby pins are a must-have for short hairstyles. Pinning shorter pieces back and away from your face is a simple yet effective short hairstyle. Also, by using bobby pins, you no longer need to worry about finding hair ties, elastics or scrunchies when you need to pull your hair back. By throwing it a few pins, you get your bangs out of your face, and fix those annoying fly-aways.
5. Reset. Is there anything more frustrating than trying to get a certain style, and your hair just isn't having it? This is a common problem among women with long hair. Sometimes hair has a mind of its own. Short hair is different. It is easy to manage, maintain, and style.
Not loving the look? Unlike the process of trying to style long hair, you can easily restart your hair style or quickly make a change. Never walk out of your home unhappy with your hairstyle, or suffer from a "bad hair day" again!
6. Mess it Up. The beauty of short hair (literally) is that your style doesn't have to be precise. If you like the messy bun or pinned waves, you will likely notice that your short hair easily takes to these particular looks and styles. Remember, mess is best!
7. Get Creative. If you are looking for some inspiration and ideas for some new short hairstyles, check out blogs, Pinterest, celebrities, and even ask your hair stylist for recommendations. Once you have a handful of ideas to play with, practice and experiment with different products until you get the styles you want.
Get the Style You Love—And in Less Time
Although sexy short hair is in today, the versatility of short hair is still often underappreciated and "scary" for many women. However, if you were to ask a female friend, coworker, or family member with short hair how they like it, she will likely rave about the ease, flexibility, and versatility in achieving the styles they love—and in less time!
When you have an idea of the type of short hair style that you are after, and the right products, you can easily get the style you want in five minutes or less.