14 Valentine's Day Hairstyles That Will WOW You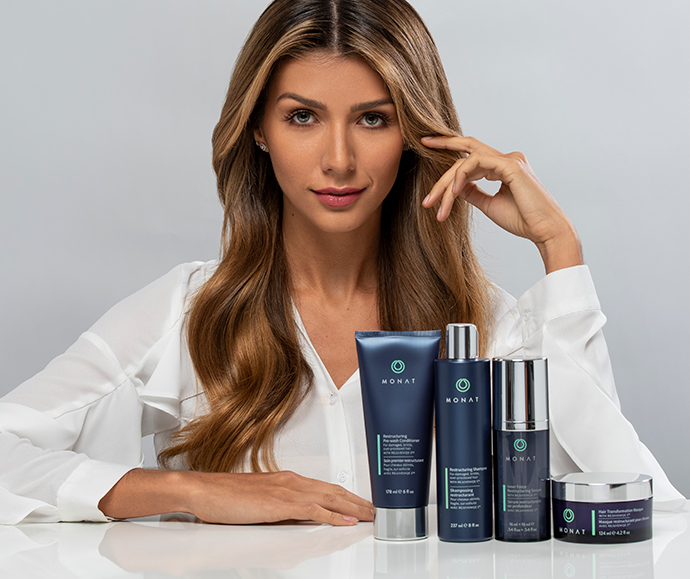 This Valentine's Day, like hundreds of Valentine's Days before it, you will undoubtedly spend time agonizing over the perfect look to bring your sweetheart (or potential love interest) to his or her knees.
What will you wear? Which Valentine's Day hairstyles would work for your hair?
One of the biggest variables and causes of seriously undue stress is what to do with your tresses for perfect Valentine's Day hair.
To help you find some more specific and festive inspiration, we've come up with 15 Valentine's Day hairstyles, ranging from the festive and cute to true show-stoppers to impress your sweetheart this year.
1. Dress it Up with a Ribbon. This idea is so versatile that the possibilities are really endless.
A simple ribbon in satin or velvet will bring just the right amount of festivity to a night out. Keep it simple with classic black, or go red, pink, or white to match your Valentine's getup or lend a pop of color to an all-black ensemble.
You can pull it all up or tie only half. Wind it around an ultra-high bouncy pony for a voluminous look or low on the nape of the neck for a romantic vibe. This works with ringlets, classic waves or sleek straight locks.
2. Try a Romantic Braid Updo. This boho style is undeniably sweet and pairs best with soft makeup and flowy feminine looks like lace or floral prints.
Simply part your hair wherever you like and fashion two simple french braids in a narrow strip along the sides of your head. When you reach the crown, switch to a classic braid to the ends of your strands. Pull your remaining hair up into a messy bun and secure with pins.
You can curl loose ends if you so desire. Pull the tails of your braids so they overlap, tuck the tail ends in, and secure with bobby pins. You can keep it sleek or pull tresses out for a messier look.
3. Add a Sparkly Costume Barrette. Statement barrettes are back in a major way this year. Floral designs, butterflies, or simple rows of rhinestones or gemstones will all add interest and festivity to the simplest hairstyle. Go half up, side-swept, or clip into a chic updo.
4. Try a Hair Bow Bun. If you are running short on time and have super long hair, this quick, easy-but-fabulous style is your friend.
Bonus: This style works best on two-to-three days of unwashed hair. We won't tell! We recommend starting by working
REJUVENIQE light by MONATTM
from the middle of the hair to the ends as a leave-in treatment to tame flyaways and frizzies.
Position a high pony on the top of your crown and top knot it with an elastic, leaving a 2-inch tail at the back. Part the bun in the center and pull the tail of the top knot to the front, pinning the ends under the elastic. Fluff out the bun and pin the ends of the sides to your head. Secure any errant strands in place with more pins.
Voila! This could be the cutest and easiest of all Valentine's Day hairstyles.
5. Form a Heart-Shaped Bun. You can buy a heart-shaped bun-maker, or you can simply twist pipe cleaners (at least two thick so they hold their shape) into a heart shape and use that to roll your hair around instead. Either way, this is a serious low maintenance look that seems like it took forever to master, and arguably the most festive of our Valentine's Day hairstyles.
Pull your hair into a pony wherever you'd like on your head and place the heart bun maker around the pony, slide to the end and slowly roll hair around the tool, securing the ends in place with bobby pins as you go.
6. Turn Your Heart or Bow Bun into a Half-up Bun with Loose Waves.
This look has the cute festive look of the buns with an added sultry element of wavy locks. Pull the top half of your hair into a pony and use either of the two above bun techniques. Then use your favorite wave-making tool for
flawless waves
.
Bonus: When you only have to curl the bottom half of your head, it takes half the time!
7. Attempt an Iconic Lucille Ball updo.
Though the result is uber classy and high glamour, this high-maintenance pompadour look is going to take some serious effort, so make sure you have the time and patience to pull it off. We recommend using our
Hair Transformation Masque
ahead of time (or afterward) so your locks remain in tip-top shape.
Grab the smallest curling iron you can find and section off your hair, making perfect rolls with the iron and pinning them down. Allow your hair to set before removing the pins. Comb the side sections back toward the back of the crown and pin down neatly. Take the pins out of the top section and pin down into position so the ends hang loose (we suggest looking at a picture of Lucille Ball's hair for reference as you do this). Lastly, unpin the very front curl and make it curl under uniformly, pinning the ends in place if you don't have bangs.
8. Shine Bright with a Metallic Ultra-high Pony. Get yourself a supply of light-catching metallic braiding cord in silver, gold, or trendy rose gold. This front bumped and voluminous pony will definitely turn heads.
Apply
Reshape Root Lifter
at the roots for added volume at the scalp. Secure an elastic high on the crown and wrap a length of braided cord around the elastic and keep wrapping upward and tye at your desired height. You can curl sections of the pony or leave it sleek and flip out the ends.
9. Play it Classy with a Timeless Chignon. This is perhaps the most refined hairstyle in history. No one can deny the simple elegance of this ladylike look. The understated chignon shines all on its own and pairs well with a full face of makeup or over-the-top outfit.
If you want a more modern take on this classic, try a braid, barrette, or even flowers in your chignon.
10. Straight, Sleek, and Off Your Face. To the untrained eye, you are wearing your hair down and straight, but there's definitely more going on here.
This simple but eye-catching look gets it's signature style from healthy, shiny hair, a center part, pumping up the volume at the crown with
Reshape Root Lifter
, and securing the front pieces back behind the ears with bobby pins.
11. Opt for the Clipped Back Side Swoop.
This style is getting lots of attention for the bob and lob fans out there, as it works perfectly to dress up medium to short hair Apply
Tousled Texturizing Mist
, section off hair, and use your go-to tousled waving tool throughout, making sure your waves vary in width and tightness.
Rub
Restyle Instant Sculpting Taffy
into your palms and apply to curls to invoke that "I woke up like this" vibe. Finally, part your hair liberally to one side, and swoop the other all the way back to the crown of your head, securing with a long, curved barrette, placed vertically.
12. Sexy Voluminous Bed-Head.
Messy styles
are all the rage this year. As Valentine's Day hairstyles go, nothing will excite your partner more than that sexy, tousled look reminiscent of how it might look later. Before styling, apply root lifter, tip your head upside down, and work through the hair at the roots.
Section off your hair and use your favorite curling iron or wave tool to get your favorite sized-waves or ringlets. After curls are set, spray with a holding mist and then flip your head upside down again, shaking out the curls.
Flip your head back up, perfect your tousled tresses with your fingers, and spritz again.
13. Try a Pulled-Apart Side Braid. Your basic diagonal movement french braid that starts on one side of your crown and slants down the opposite shoulder. When the braid is secured with a mini elastic, strategically pull and fluff loops of the braid out, creating an artful, voluminous, messy braid.
This look is beautiful on its own for more dramatic makeup/getup, but flowers would be a show-stopping addition to more a more conservative ensemble.
14. Loose Waves with a Side Swept Pull-Apart Braid.
The concept of
the braid
is the same as above, but the braid wraps around the front hairline and swirls toward the back. Use your favorite messy-wave making tool to get that tousled look.
Valentine's Day 'Dos You Will Love
With so many great hairstyles for Valentine's Day to choose and fall in love with, your biggest problem will be narrowing it down to just one. Luckily, most of these ideas are perfect for any date night or special occasion.