The Top Hairstyles for Short Hair 2018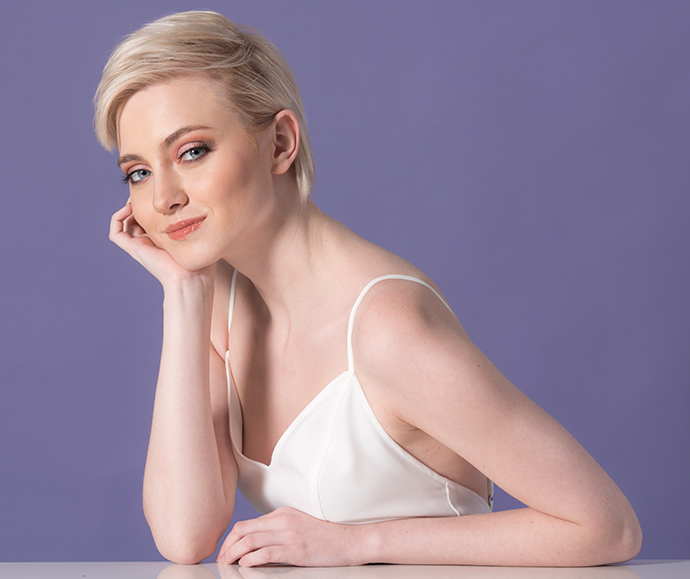 Short and Chic Hairstyles for Every Type of Hair.
You love having short hair.
It's stylish, chic, and takes minutes to do first thing in the morning.
However, there are times when you wish you still had long hair to curl into long, beautiful mermaid waves, roll into giant banana curls or to throw up in a glamorous updo.
You love your short hair, but you wish you had more short hairstyles options.
Or, maybe you have had long hair for forever, but you are ready for a serious change. But you are worried if you cut your hair too short, you won't be able to enjoy the same hairstyles.
The good news is you can still enjoy your short and chic haircut and enjoy some equally cute hairstyles.
Read this article to learn some of the top hairstyles for short hair 2018.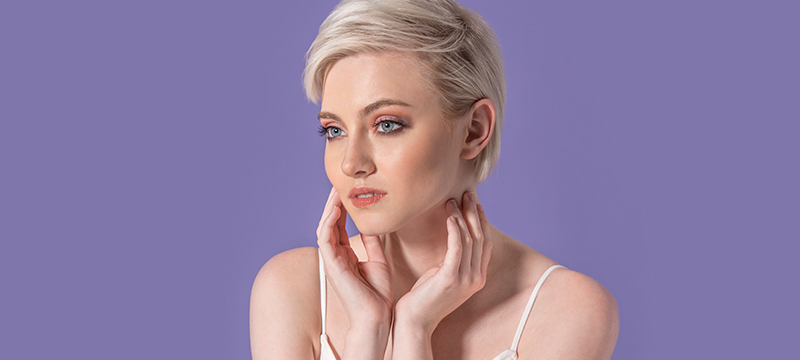 Top Hairstyles for Short Hair 2018
We have compiled a list of the best short hairstyles for women, and some tips on how to achieve the best shape and style.
1. The Bob.
Of course, we couldn't very well compile a list of the top hairstyles for short hair without mentioning one of the most popular short hairstyles of all time: the Bob. The Bob is a short hairstyle which involves cutting the hair up to the jawline, and angling the cut so that it gradually gets shorter towards the back.
That is just one option. If you don't like the angled look, don't fret. The good news is the Bob is a highly versatile short haircut for women that can be styled differently and according to your preferences.
For example, there are different Bob short hairstyles, which include:
The "lob" (one-length Bob)
Asymmetrical
Bob Rounded Bob
Center-part Bob
Side-part Bob
A Bob also works regardless of where you part your hair, and with or without bangs.
Have you been looking for an excuse to cut your hair into a Bob? Look no further… You can get real creative with a Bob. The possibilities are truly endless. And styling takes minutes.
2. Lovin' the Lob.
What is a Lob? We knew you would ask… The "Lob" is a version of the Bob short hairstyle, but all one length. The simplistic, layer-free short hairstyle is making a huge comeback in 2018.
It is easy to maintain, style, and is extremely versatile. It is also long enough to pull into a ponytail when necessary, whip up into a loose French braid or a messy bun, or dress up with a headband.
3. Crazy Crop.
Another trendy and hot short haircut we are seeing a lot of in 2018 is the Crop. The Crop is a short hairstyle, similar to the "Boyish Pixie" look. The Crop can be styled loosely, textured, or smooth, which means you can where it as smooth or as crazy as you'd like.
4. Pretty and Pixie.
The Pixie is a very short hairstyle that can be tousled with texture. This works great for women with wavy or curly hair. Women with straight hair can also achieve this look, or push hair back and behind the ears for a smooth and refined look.
This particular short hairstyle also looks great with side-swept bangs. In fact, short top layers and bangs are another way to give the Pixie a little oomph. You can also add some personality and movement by adding some highlights.
5 Hair Care Tips for Short Hair You Must Know
If you are considering making a drastic change, and cutting your long or medium-length hair into that Bob you've been eyeing on Pinterest for months, here are some simple short hair care tips you should know first.
TIP #1: LET'S FACE IT
When you look for a new short hairstyle or haircut ideas, you probably peruse through social media or your favorite magazine or blog. Many magazines are dressed up with celebrities sporting and advertising gorgeous hairstyles, both long and short. One of the biggest mistakes that many women make is choosing a short hairstyle that looks great on a celebrity. However, in many cases, this ends up becoming a huge mistake. For example, that hot hairstyle that Halle Berry rocks may not be the best hairstyle for you.
Ultimately, your perfect hairstyle should complement your face shape. For example, a round face is best suited with a hairstyle that has a lot of height on the top. If you have an oval face shape, then a cut that is longer on the sides might be best suited for you.
HAIR TIP #2: COLOR CARE
If you want a whole new look, be sure your new short haircut gets a new color. Regardless of whether you have your salon stylist color your hair, or if you prefer the at-home hair color kits, getting a drastic short haircut is a great opportunity to experiment with new colors that you otherwise may not have considered.
So, whether it's blonde, black, brown, blue red or hot pink, consider a new hair color to go with your new short haircut.
HAIR TIP #3: ACCESSORIZE
Depending on the length of your short hairstyle, it is often tempting to pull your hair up into a ponytail. Although this is a good idea for styling on a hot day or heading to the gym, ponytails aren't always the best hairstyle or the most flattering for those with short hair.
If this sounds like you, then ditch the hair ties and opt for headbands. There are a ton of cute and stylish headbands available. Choose your favorite styles and keep a few on hand to throw in when needed.
HAIR TIP #4: TOUSLED AND TEXTURED
All the short hairstyles we mentioned above have one thing in common: texture. In addition to easy maintenance and styling, one of the best things about having short hair is that it can be styled smooth, tousled or textured.
However, achieving the right style means using the right
product
. But short hairstyles especially look their best when they are tousled and texturized.
HAIR TIP #5: KEEP UP WITH HAIRCUTS
Once you have committed to a short hairstyle, you might think you can wait some time before booking your next hair appointment, or breaking out the shears. However, it's important to avoid growing out of your short hairstyle. This means that visiting your hair stylist once or twice a year simply won't "cut it".
Maintaining a short hairstyle is easy and low maintenance, but it does require regular trims and visits to your hair stylist. If you are one who often forgets to book hair appointments, try booking them 4 to 6 weeks in advance.
Sexy and Chic Short Hair For Every Style
Looking for a new hairstyle for your short hair, or thinking about chopping your hair into a Bob or Pixie? Now you have some ideas on some new short hairstyles to try, some key products to help you achieve your desired short hair look, and even some short hair care tips to help you determine if and which short hairstyle is right for you.
Regardless of popular belief, every woman can pull off a sexy and chic short hairstyle. The important factors are finding the right short hairstyle, and the right products to support it.