Father's Day Styling Fit for a King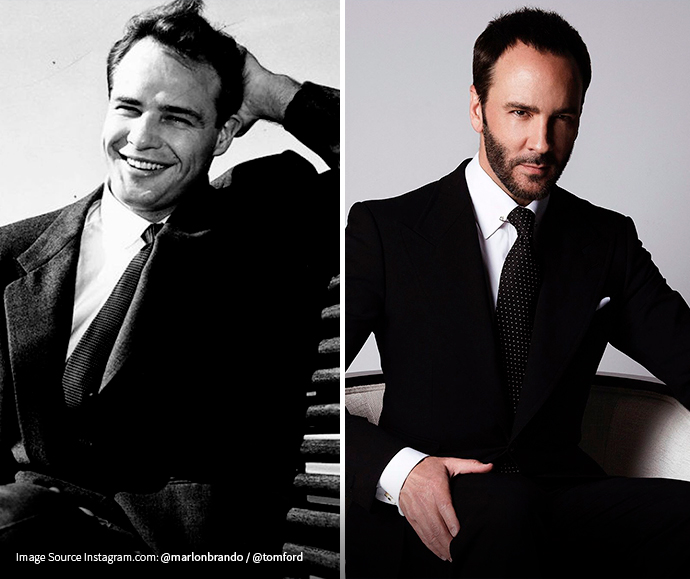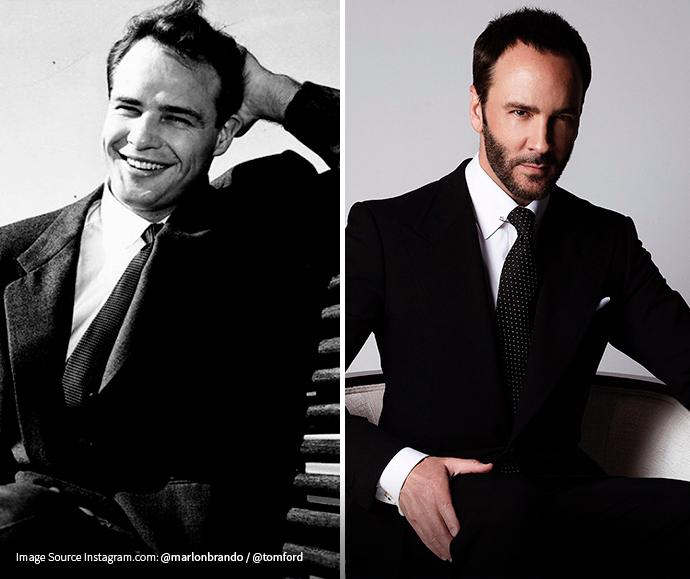 The suit makes the man.
This saying has stood the test of the time for a reason. There are few things better than seeing a tailored, well-coiffed man enter a room. But if we could add to it, we'd say excellent grooming is the final touch. Consider men like Marlon Brando, James Dean and Tom Ford. These classic men of culture and style embody our modern perceptions of confidence and masculinity. Whether he's a blue-collar worker or a Wolf of Wall Street socialite, achieving that timeless, refined look begins long before slipping on shirts and knotting ties.
It begins with smooth shaves, beard trims and revitalizing shampooing and conditioning. Investing in your look isn't just for you ladies—and that's the lesson the modern man in your life can take from classic men of culture and style. We like to call this "rugged sophistication," and as Father's Day approaches, we're offering a short guide to unlocking it in your modern man.
The Roots of Style
Every great look begins with great hair days. Ladies, you know better than anyone that even the most flattering hairstyles require healthy hair to really pop. The same goes for the guys! No matter how skillful the barber or stylist, men need good hair days to maximize their look—and the key good hair days is healthy hair and healthy roots.
That requires caring for your hair from scalp to tip. Your guy may not want to spend a lot of time getting treatments and touchups to brighten his locks, which is why cleansing and conditioning the hair and scalp conveniently and efficiently is key. A good two-in-one shampoo and conditioner that cleanses and moisturizes is just the thing to add to his morning routine!
Going With the Grain
A man's first shave is a rite of passage. It's a step toward adulthood which lasts the remainder of his life. Whether he's a daily shaver or prefers three-day stubble, few things are more refreshing than a fresh shave. Conversely, few things can be more frustrating than a bad shave. Men are taught early on to invest in good razors and to shave with the grain for the best results.
But great shaves don't end there!
Like the modern men in your lives, shaving has gotten more refined over the years. Nowadays, in addition to a great set of razors, your man also needs shaving cream that not only offers a close shave, but also soothes and moisturizes his skin.
Tame the Mane
Growing a beard is another rite of passage for men. Boys spend their entire adolescence tugging on their chin hairs until the peach fuzz fills out into a full beard. Beards are not only a mark of masculinity, they often complete a man's look—in some cases becoming part of his identity.
One of the keys to maintaining beards is taming the mane. If you've ever embraced a man with a beard, you know how itchy it can be when his beard is dry and unruly. A lightweight, moisturizing beard oil is just what your man needs to ensure soft, warm snuggles this Father's Day.
Break the Mold With Styling Clay
The idea of using hair styling products is taboo to many men. The man in your life may not want to feel like he's working too hard to achieve his look. We understand, but the key to great looks is not looking like you're using product on your hair. A great styling clay is just the thing your modern man needs to complete his look before he leaves the house!
With the right tools and vision, your modern man can achieve a timeless look!
Add MONAT Style to His Look With These Products!