Summer Forecast: Good Vibes & Great Hair
Protecting Your Hair From Damage
Ahhh, the sun. We worship it in the summer and pine for its warmth in the winter. Yet despite our love affair with that fiery ball of heat, the importance of protecting our hair from its damaging rays is a must. Unfortunately, the sun isn't the only culprit we encounter that is ready to lay on the damage during our summertime fun. The ocean and pool water can also dry it out, frizz it up—even fade the intensity of color-treated hair. These three unruly amigos can also damage our scalp. (Ouch!) So before you step outside for some well-deserved leisure time, check out these easy ways to protect your locks all summer long.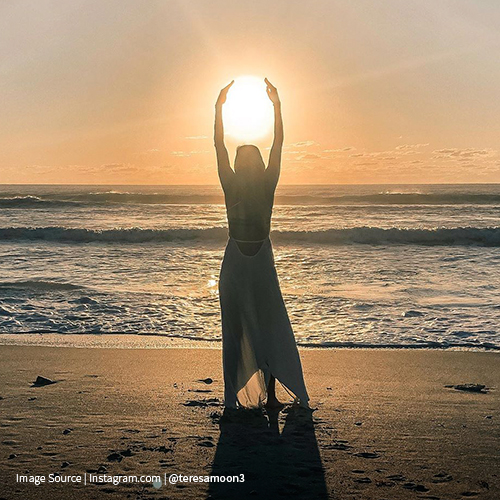 The Heat
It's no secret that warm climates cause dry, brittle hair, or leave it frizzy and cause split ends. But don't fret, there are ways to protect your hair without missing any of the fun.
The Fix:
Choose wisely! Pick styling products with an SPF for extra protection as the weather heats up. Product can be applied to dry or damp hair before sun exposure. Try a nutrient rich
hair oil
in the morning before you head to the beach to protect your hair from the sun, then wash it out when you return in the afternoon.
Or if you're feeling super low maintenance and choose to avoid the use of any heat styling tools, try an
air dry cream
. Wash your hair post beach, pool, or outdoor adventure, then apply a small amount of air dry cream and let Mother Nature do the rest.
And if you must use heat styling tools, use them on a lower setting. This is less harsh on your already-delicate hair. Be sure to utilize a solid heat protectant, conditioning spray or
leave-in conditioner
. These each act as a barrier between the hair and the heat, and help restore lost moisture.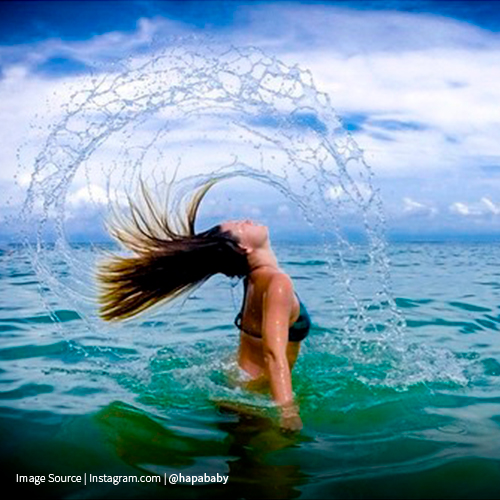 The Sea
The ocean houses some of the most beautiful sea creatures within its currents—including us during the summer! But unless you're a full-time mermaid, the saltwater won't be doing your human hair any favors. Saltwater is drying in nature and can strip or fade color-treated hair with the crashing of a few waves. And if you spend tons of time in the water, it can also dehydrate your locks, causing it to become brittle and parched.
The Fix:
If possible, always try and wet your hair with fresh water (pop under a beachside shower if available) prior to taking a plunge. This will help fend off the total absorption of saltwater. Post beach, try applying a
hydrating hair masque
. It will recharge dried out or heat-stunned hair and will replenish lost moisture, preventing frayed ends and breakage.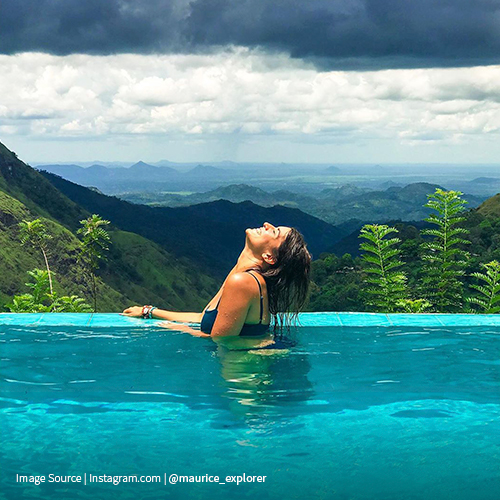 The Pool
A dip in the pool is synonymous with summer. However, the chemicals used to keep that pool clean and swimmer-ready is another story. Chlorine will dry out your hair, stripping it of its natural oils. It can also significantly alter color-treated hair, bringing out the bronze, dulling the blonde, and even producing unsightly green tones (yuck).
The Fix:
If you're spending time in the pool, take a simple step to avoid the possible ick. Much like prior to entering the ocean, wet your hair in the shower before you go for a swim (most pools have them on deck). This ensures that your hair is saturated with unchlorinated water first. If you'll be spending tons of time in the water over the summer, try a leave-in treatment like a
hydrating serum
designed for long-lasting hydration.
There's no need to limit your goals on the fun-o-meter this summer! Beach days and pool parties don't have to be your hair's worst enemy. Simply prep yourself before heading out and making the plunge—and come Fall—your (still) healthy hair will thank you!