Veterans and service members who have served our country deserve all of our gratitude. They fight for our freedom and work hard to keep peace. As you know, MONAT has chosen the Wounded Warrior Project as a way to express its utmost gratitude to these freedom fighters. Our More Than A Mist flash sale raised thousands of dollars to donate to two Wounded Warrior Project sites.
We called for nominations of two servicemen and/or servicewomen who would bestow the donation check on behalf of MONAT to the Wounded Warrior site closest to the winners' home. We want to acknowledge everyone who involved themselves in this campaign.

Many of us participated in the selection process, which was extraordinarily difficult because of the overwhelming number of nominees' moving stories. All deserve to be awarded the opportunity to give to Wounded Warriors on behalf of MONAT
First we'd like to announce the winners.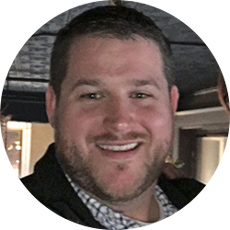 IN THE US: Market Partner Donna Betts of Rockwall, Texas nominated her cousin, Corporal E-4 Bradley Ragsdale of the United States Marine Corp., Hot Springs, Arkansas. In 2005, he suffered a dislocated arm and burns across 25% of his body from a bombed vehicle…yet managed to pull another wounded Marine from the vehicle to safety.

After more explosions and crawling through enemy fire, Corporal Ragsdale directed medical help away from himself to the other marine. His actions saved both of their lives.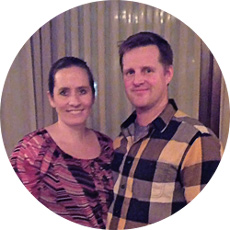 IN CANADA: Associate Market Builder Karen Dickie of Shilo, MB nominated herself. Officer Karen Dickie of the Canadian Armed Forces has served over 16 years active duty as a Physician Assistant, traveling the world to treacherous places, including Afghanistan, to administer to the wounded and ailing.

She is married to Ryan Dickie, also on active duty serving 2 Princess Patricia's Canadian Light Infantry.
The other five nominees also deserve to be mentioned.

Monica Hobbs, Managing Market Mentor of Indianapolis, Indiana nominated her brother Senior Master Sargeant Bryan Greene, who has been in the Air Force for 20 years. He is so dedicated to serving his country that he has moved his wife and four children six times for the sake of duty. Currently he is stationed in Korea while his family resides in Illinois.
Jamie Leigh nominated her oldest brother Robert Hodge of the U.S. Army's 82nd Airborne. He served two tours in Iraq as a 50cal shooter on a Humvee. During his deployment he was shot in the leg but that has not stopped him from being a stand-up man and protecting the family since their father's death in 2000.
Tammy Fee, Market Mentor of Council Grove, Kansas nominated Kalia Purcey of the U.S.Army. A dream of hers since childhood, Kalia joined the Army first as an engineer stationed in Fort Stewart, GA, She eventually was deployed to Afghanistan in 2014 to shut down bases as part of pulling out of that country.

While there Kalia sustained an injury that left her disabled. Still, her love for serving her country has not wavered and she truly is grateful for the bonds all those in service hold for each other. Ironically, Kalia was an MP for MONAT for a short while prior to her disability! She is married to a retired Army Drill Sargeant and they have a two year old daughter.
Jewely Stephens, Senior Executive Director, Founding Partner with MONAT Global, nominated Angelina DiFiore, a disabled combat veteran of the 3rd Infantry Division, 2nd Brigade, HHC 2-3 Brigade Troops Battalion, Military Police platoon. Her deployment of 15 months comprised over 350 missions outside the FOB and in harm's direct way.

She spent over 10,000 hours deployed in Iraq, participating in various missions. For example, one was vehicle road-picketing: Angelina worked every morning and evening for a month to ensure that Al Qaeda and other foreign enemies could not lay an Improvised Exploding Device (IED) or Explosively Formed Penetrator (EFP) to prevent U.S. or allied forces from safely travelling through frequented routes during normal travelling hours.

Angelina was one of the first women ever to be trained and sent on an Infantry mission in Operation Iraqi Freedom. She was trained by the Asymmetrical Warfare Group for a month and out of the seven women who began the training, Angeline was one of only two who successfully completed it. Today, suffering from PSTD, she lives in Washington state and educates the public on mental health issues.

Joey Zebb, Independent MONAT Market Partner, nominated her husband, Cpl. Steven Stoesz. Steve joined the II Princess Patricia's Canadian Light Infantry in 2006. In February of 2008 he deployed to Afghanistan.

During his deployment he was injured three times: May 25th by a suicide bomber, July 4th by a roadside bomb and again on August 7th by another roadside bomb. Sustaining injuries in each explosion, and excessive injuries in the last, he was sent home to receive medical care.

After recovering from multiple operations, Cpl. Steven Stoesz suffers chronic pain and symptoms of traumatic brain injuries. Yet he is a fighter and devoted to his wife and children. He has not given up on life, making him a true hero.