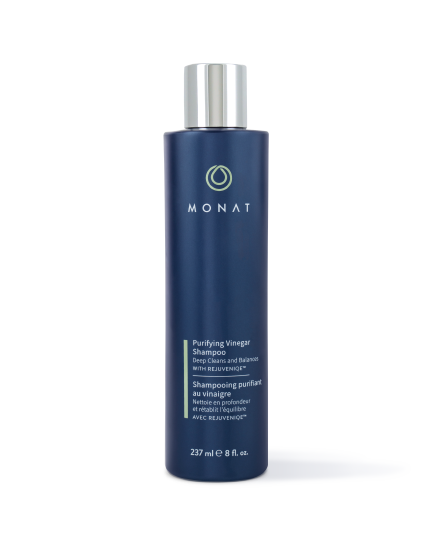 Purifying Vinegar Shampoo
Deeply cleanses, purifies, and hydrates, leaving the hair looking fresh and clean.
VIP Customer Price
$38.00 (USD)
Retail Price
$45.00 (USD)
VIP Customer Price
$34.00 (USD)
Retail Price
$40.00 (USD)
ON SALE Sunday, September 15 11a.m. EDT
To learn more about Purifying Vinegar Shampoo, please contact your MONAT Market Partner.
A gentle, high-performance shampoo infused with apple cider vinegar and potent AHAs to help break down and dissolve dead skin cells, stubborn product buildup, and environmental pollutants that cause lackluster hair.
/ Reduces excess oil and restores balance to the scalp
/ Removes dirt, oil, and buildup
/ Neutralizes the dulling effects of environmental pollutants
/ Maximizes shine and makes hair appear smoother
/ Helps extend time between shampoos
/ Emulsify in hands and apply to wet hair.
/ Leave on for 1–2 minutes.
/ Rinse and repeat.
/ For optimal results, follow with your favorite MONAT conditioner.
Purifying
Vinegar Shampoo
0:26