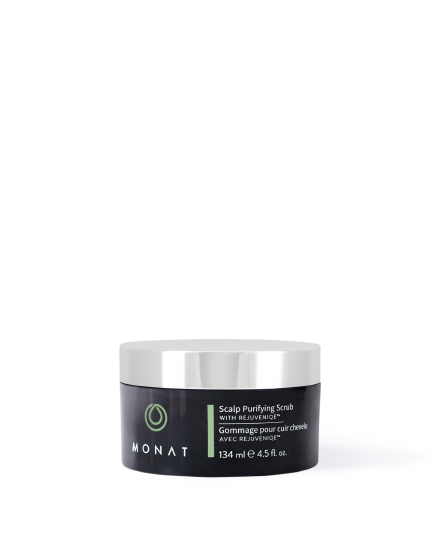 Deeply cleanses, purifies, and soothes while leaving strands cleansed and fresh.
VIP Customer Price
$49.00 (USD)
Retail Price
$58.00 (USD)
VIP Customer Price
$45.00 (USD)
Retail Price
$53.00 (USD)
ON SALE Sunday, September 15 11a.m. EDT
To learn more about Scalp Purifying Scrub, please contact your MONAT Market Partner.
This innovative 2-in-1 scrub and shampoo helps dissolve dead skin cells, stubborn product buildup, and environmental pollutants that leave hair looking lackluster.
Infused with REJUVENIQE® to help moisturize strands, leaving hair cleansed and fresh.
/ Exfoliates the surface of the scalp and hair
/ Dissolves sebum and stubborn product buildup
/ Cleanses and purifies
/ Reduces excess oil and restores balance to the scalp
/ Helps extend time between shampoos
/ Emulsify in hands and apply to wet hair and scalp.
/ Massage onto the scalp to gently exfoliate and lather throughout hair.
/ Rinse thoroughly.
/ Follow with your favorite MONAT Conditioner.
/ Use once a week or as needed.
Scalp
Purifying Scrub
0:28