Things Are Heating Up! Who's Ready for Some Sun, Sea & Healthy Hair?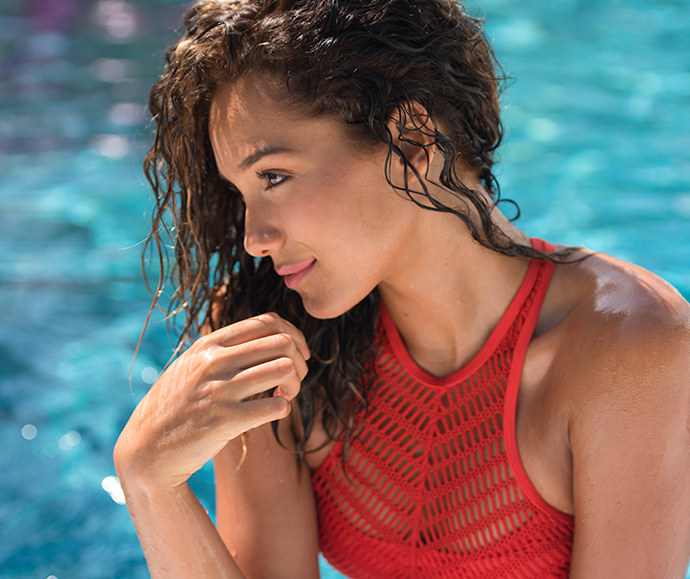 As fresh, warm breezes finally reclaim their spot, we are happy to say that winter is on its way out! That means it's time to peel away those heavy layers and get outside for some fun in the sun. And with a little planning and some great products, your hair will never have to fall victim to the sun, sea and everything in between.
Sweat it Out
Keeping your hair in-check as you sweat it out perfecting your beach body may sound like an impossible task, but nothing says refreshed tresses like a quick, easy, and oh-so-fab dry shampoo. Whether you're working out in the gym or hiking the great outdoors, you can benefit from this water-free, time saving treatment. Designed to freshen your hair, absorb oil at the roots, condition and add volume, dry shampoos extend your style on non-wash days and is adaptable to all hair types. Working out doesn't have to mean a tangled nest atop your head post-workout!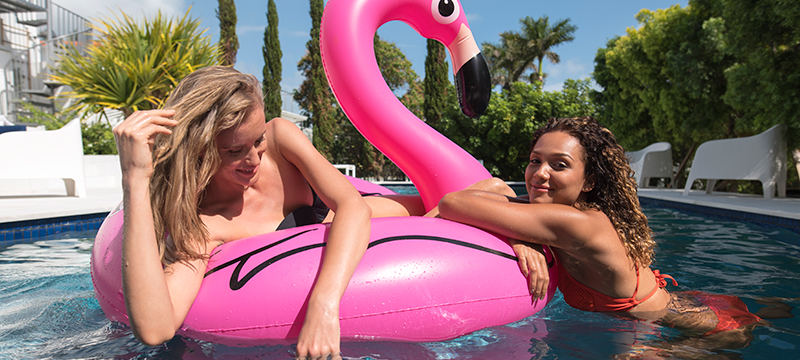 Channel Your Inner Mermaid
Jumping waves? Perfecting your cannonball? Spring and summer is all about spending countless hours basking in the water, but that doesn't mean your hair has to suffer. Sure, salt water and chlorine are far from our faves, but leave your worries on the shore…hydrating masques are ideal to fight the funk from salt water and chlorine!
A moisturizing masque quenches thirsty hair and ensures vibrancy, while helping shine and manageability. Supplying an immediate moisture surge from roots to tips, these ultra-hydrating masques promote lustrous, healthy-looking hair full of bounce, body and shine. Most masques offer gentle formulas that detangle, too – making them the ideal treatment for all hair types!
Staying Smooth as You Set Sail
Nothing quite beats the ocean breeze whisping through your hair on a sunny day, right? But boat rides, jet skiing or other water sports could mean a frizzy, tangled mess after a day spent among the waves. Keep your hair smooth and protected by applying a solid leave-in conditioner before you splash-in for the day. A nourishing leave-in conditioner can revive each hair strand, tame frizz and flyaways, and prevent tangling as you head back to shore.
Healthy, luscious hair is possible to maintain no matter how much time you spend working out, playing in the water or basking in the sun. With a little planning and some great products, making (and keeping) the health of your hair a priority this spring and summer is super simple. It's time to take advantage of the warmer days ahead…so get up, get outside and get moving!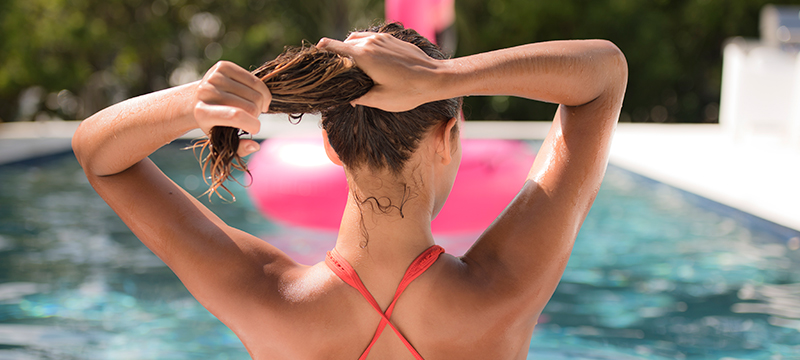 Protect Your Locks & Complete Your Look With These Exciting Products!