The Science Behind Rejuvabeads®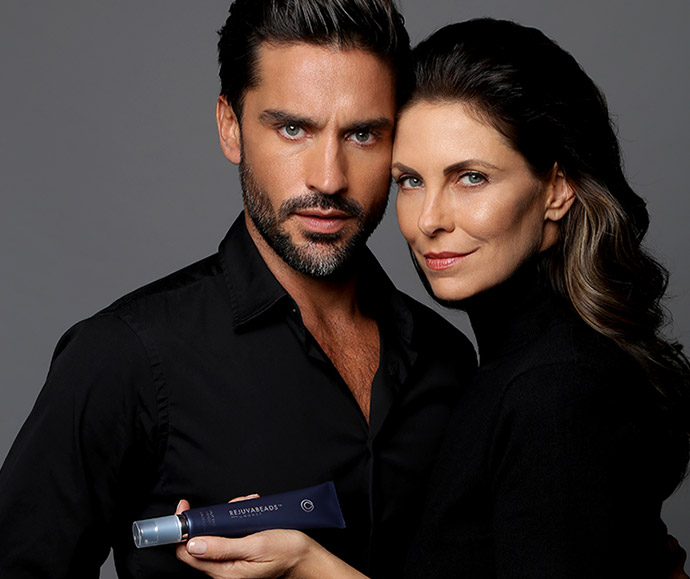 There's a million things we could do in under a minute. Repairing our hair just became one of them!
Introducing MONAT's new wonder product, REJUVABEADS®, verified by an independent lab to be 100% effective* in mending split-ends within one minute following application.
After just one use, REJUVABEADS® heals damaged hair, eliminating breakage, frizz and split ends, leaving hair silky smooth, polished and protected from further damage.
What is REJUVABEADS®?
It is a new patent pending hair care formulation containing the exclusive and proprietary nano-encapsulation of REJUVENIQE® Oil Intensive in microscopic particles (1/100th the width of a human hair) that makes it possible for the product to selectively target and heal split-ends and other damaged or stressed areas along the hair shaft.*
How does it work?
The microscopic particles in REJUVABEADS® quickly penetrate and pull split ends together like magnets, mending them completely. As the hair dries, REJUVENIQE® Oil Intensive is continually released from the REJUVABEADS®, improving shine and manageability.
Are results noticeable?
Absolutely yes. In under one minute, REJUVABEADS® repairs both micro and macro damage. The hair's surface is smoothed dramatically. Think of it as polishing and sealing wood. The hair surface is left silky smooth, decreasing friction, increasing shine and improving color. With continued use, you will notice stronger, healthier, more flexible and resilient hair.
Is it effective on all types of hair?
Yes. Tests showed 100% efficacy of REJUVABEADS® on all hair types.* The product literally seals the hair's cuticle, reversing damage and sealing its surface.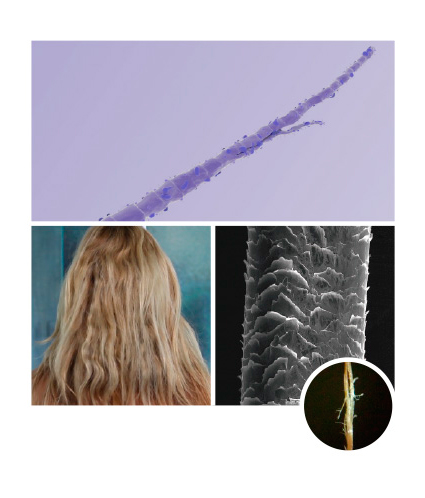 BEFORE REJUVABEADS®
Split ends and a damaged, rough, dull surface.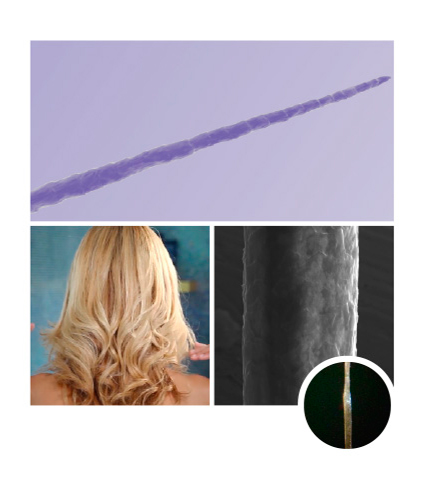 AFTER REJUVABEADS®
REJUVABEADS® mends split ends completely, erases surface damage and repairs cuticle lifting.
How long do the effects last?
The impressive effects of this targeted hair repair complex last for days and are enhanced with repeated use, without creating build-up or heaviness.
Are the ingredients safe?
Yes. REJUVABEADS® is plant-based and, as with all of MONAT products, does not contain any toxic ingredients. Its key ingredients are REJUVENIQE® (MONAT's proprietary blend of 13 natural oils) plus linseed (from flax) and chia seed extracts that are ripe with anti-oxidants and omega-3 fatty acids.
How do I use it?
After washing with your favorite MONAT system, gently towel-dry hair. Depending on length of hair, apply one to three pumps of REJUVABEADS® sparingly to the mid-sections and ends of damp hair. Comb away any excess product. Wait one minute. Style as usual. Repeat after every wash or every other wash. Continued use improves overall manageability, luster, shine and volume.