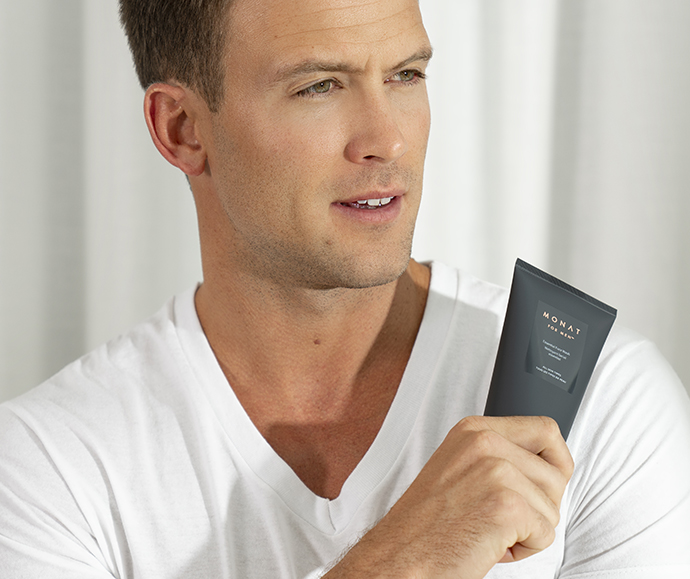 5 Tips to Upgrade Your Grooming Game
Are you making skincare an important part of your daily routine? You should be! Proper skincare means that fresh, healthy-looking skin is not only attainable, but also manageable—so there's no reason you can't handle your handsome! Here are five easy tips to keep your skin looking great in just minutes a day.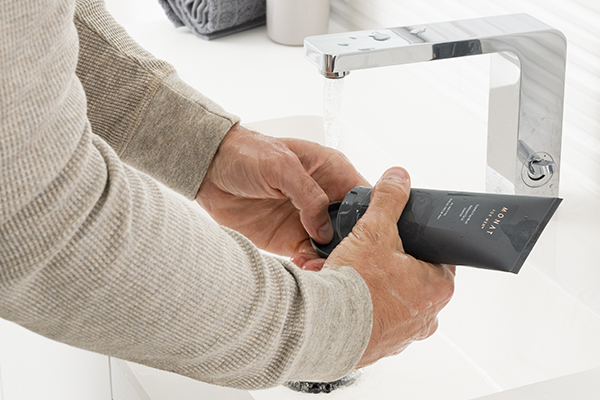 #1 Cleanse
MONAT FOR MEN™ Essential Face Wash
provides an invigorating cleanse to perk up your skin (and your senses) each morning! This rich gel promotes a healthy complexion while leaving skin feeling fresh and hydrated. For optimum results, use it again at night to wash away the day.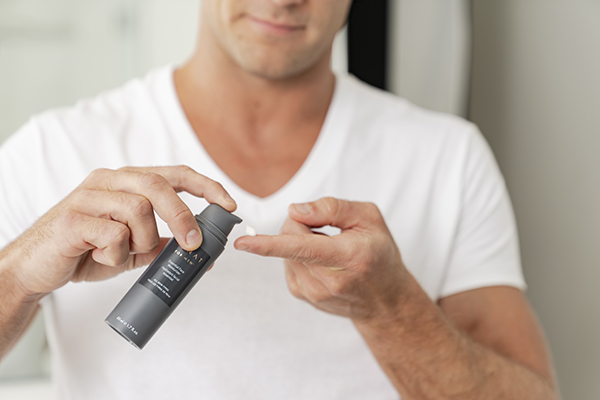 #2 Moisturize
Never underestimate the power of a good moisturizer.
MONAT FOR MEN™ Essential Face Moisturizer
is a lightweight, non-greasy formula that helps protect against environmental aggressors. You'll enjoy the cooling, refreshing experience and all-day hydration. Apply in the morning and before bed after cleansing.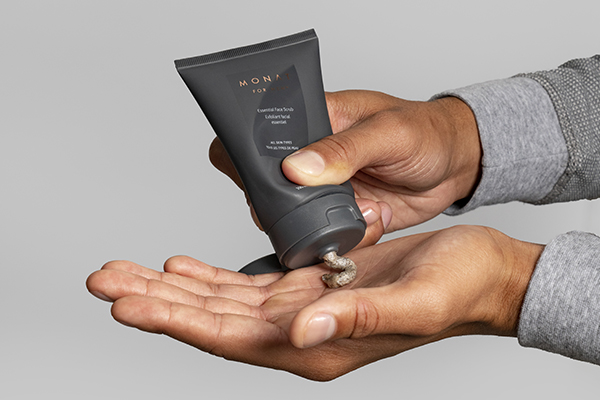 #3 Exfoliate
Cleansing is a must, but it's a good idea to exfoliate, too.
MONAT FOR MEN™ Essential Face Scrub
is a creamy, micro-exfoliant that removes the buildup of dead skin cells to help your skin look bright. Use it in the shower once or twice a week to prep your skin for a smooth, clean shave.
#4 Drink Up!
We're talking about water here! Dry skin equals a breeding ground for not only a lackluster complexion, but wrinkles and uneven skin tone too. Water is your skin's best friend, so work in at least eight glasses a day.
#5 Sleep In!
Did you know as you sleep, your skin is able to focus on repair? Aim for 7–8 hours of sleep each night to ensure your skin can repair and rejoice in the morning!
Skincare doesn't have to be complicated, and incorporating these tips into your day is an easy way to stay ahead of the grooming game. Click below to learn more about these skincare products created especially for men.