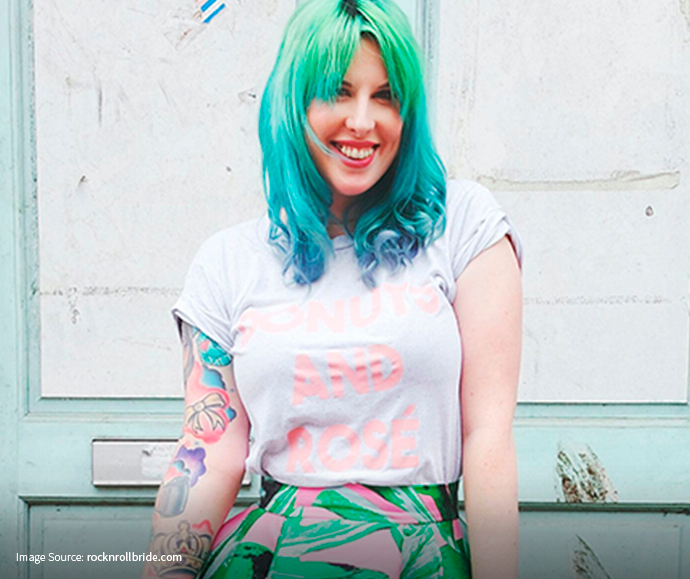 Chasing Rainbows at Any Age
Watermelon Sugar. Vanilla Lilac. Fruit Juice. Red Chocolate.
No, we're not talking about taming your sweet tooth…we're taking about delicious fantasy hair colors! From young souls to old souls, fantasy colors are a tasty way to express your personality and make a dramatic, bold statement. Vivid, standout hues with even more standout names will put a new spin on your look—no matter what your age! Imagine rockin' stunning shades of yellow, pink, purple and blue! Capturing the entire rainbow within the strands of your hair has never been easier and more on trend.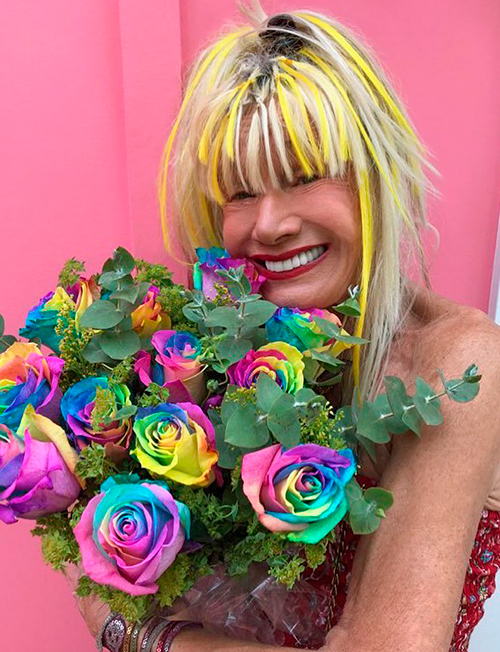 Ageless Color Fit For a Queen
Much like a free-spirited heart that leans toward vibrant shades, color truly has no age! With so many color options and application styles, you can always find a shade and style that will keep things fun and classy…even for those headed to the workplace each day. Think of adding tactful bursts of color or go all-in with an overall dye. Silver and platinum hair are trending…meaning it's actually kinda cool to "go gray"! These hues are at the subtle end of the fantasy hair spectrum, but the silver hues are sure to leave an impression. Or try opal hair, which pulls in many colors of the rainbow all at once, as an application of pastel shades are applied once the hair is lightened.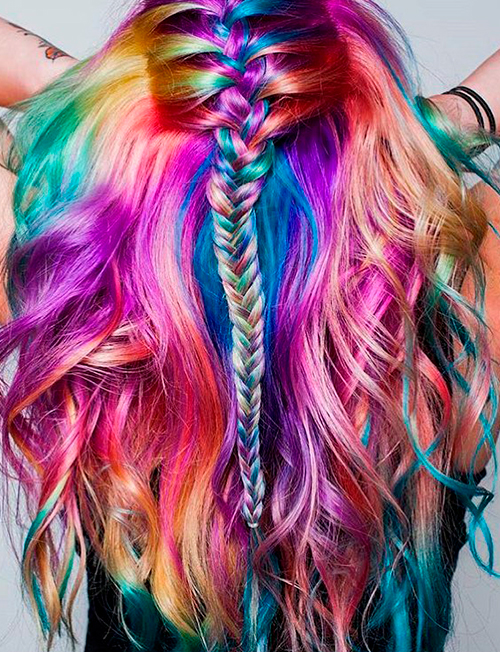 Channel Your Inner Princess
Feeling young, wild and free? You're not alone! Fun, festival-driven hair colors are making their way into the spotlight this summer. Bold pinks, purples and even greens are some head turning options to help loosen the color boundaries you've set for your hair—and give something fun a try! One of our faves is sunset hair…which is as lovely as it sounds! It blends the vibrant and warm colors of the sunset, including orange, deep purple and bright red. Feeling super adventurous? A full rainbow coloring will have you catching the attention of everyone this summer!
Embracing the Color Bug…Properly
If there's one thing color enthusiasts of any age have in common, it's a love of change! Now that you've picked your color, keeping it classy can be a piece of cake! Big changes (often times) mean big steps…and taking your hair from average to bold means that your hair will need to be pre-lightened or bleached. This will give your new bold hues a fresh pallet on which to settle in and your colors will appear as vibrant and clear as possible.
Depending on your color choice, processing times will vary. Keep in mind that multi-step lightening and coloring will mean a few appointments with your favorite stylist…to properly ensure your new color explosion can be created properly. It all depends on your current hair color, length, thickness, and color history.
Got the color bug? Check out our Colour Enhance lines with a variety of options to keep your bold shades vibrant and healthy. Be sure to share your new look on social using
#MONATstyle!
Colour Enhance Perfectly Platinum Shampoo and Conditioner
Colour Enhance Beautiful Brunette Shampoo and Conditioner