Springtime Equals Happy – But Dirty – Kids!
We're all happy it's springtime. We feel the new energy and want to get into the outdoor spirit. Well, kids do too. The snow has melted and kids are chafing to get outside and back at it. Playing softball and soccer, twirling around the playground, running through backyards, biking as fast as they can. What do your kids do when warm weather hits?
Here are a few really simple playthings to do that will fascinate children of different ages.
Look for interesting bugs.
Draw pictures with chalk on your sidewalk.
Take a magnifier and investigate tree bark, bushes or grass.
Paint some flower pots and then plant buds or herbs in them.
Hold a miniature toy car wash for the neighborhood kids.
Hide trinkets from around your house in a sandpile and have a treasure dig.
Blow, chase and pop bubbles.
Go to a local zoo or outdoor jungle gym.
But when it comes to digging in the dirt, making mud pies and jumping in puddles, we know bath time is just around the corner! And getting kids excited about going straight to the bathtub afterwards can be a challenge for many parents… until now!

The adorable new members of our MONAT family—Lovely Locks Lion, Really Shiny Raccoon and Magic Mane Mammoth— will take your kids from shampooing to conditioning to detangling in a snap!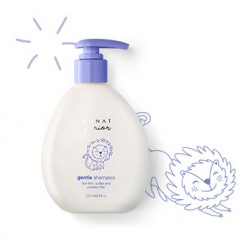 Cleanses children's hair without drying it out. Great for active kids who love to play outside!
Gives children's hair shine and manageability and helps combat frizz. It also rinses out more quickly and easily than other conditioners.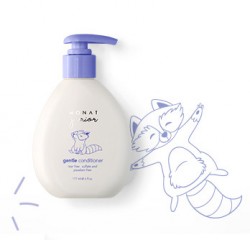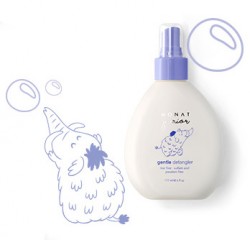 Gives slip to the hair and helps parents win the battle with tangles. (It's also great for adults with fine hair that knots easily.)
Parents can rest assured knowing they can now switch to a naturally based line of products that is safe to use on their children's delicate scalp and hair.
The MONAT Junior line is:
Ophthalmologist and dermatologist tested; 
Follows MONAT's high standards of quality and efficacy to treat your children's unique hair, which is naturally finer and more fragile than adults' hair;
Made with clean, non-toxic ingredients;
Tear-, sulfate- and paraben-free.
Moms and dads, rejoice! With the new MONAT Junior line, bath time becomes fun again!
So let your children get as dirty as they want in the springtime mud. Getting their hair clean will no longer be difficult with MONAT Junior!