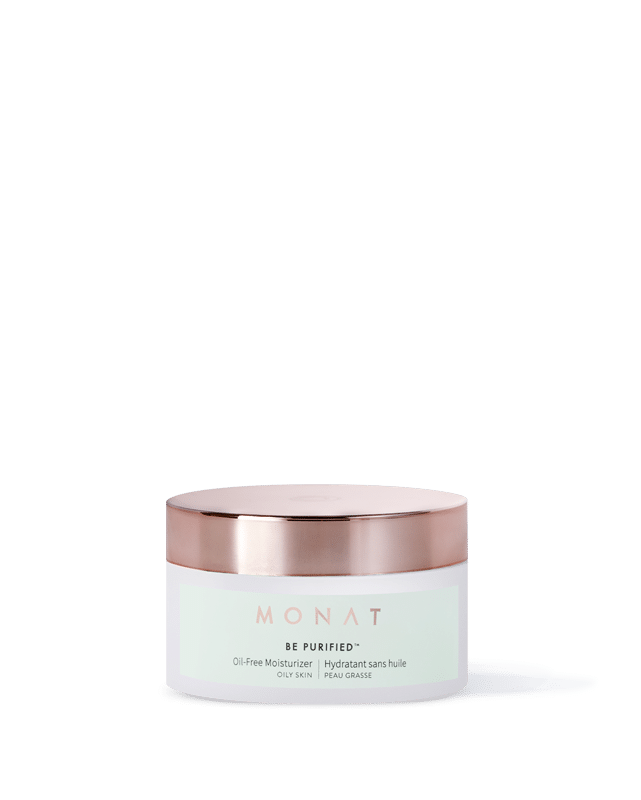 BE PURIFIED™
Oil-Free
Moisturizer
Un humectante ligero y sin aceites diseñado para ayudar a minimizar el brillo mientras absorbe el exceso de grasa, dándole a la piel un aspecto saludable.
45 ml ℮ 1.52 fl. oz.
Precio minorista
$81.00 (USD)
Precio para Clientes VIP
$69.00 (USD)
Para obtener más información sobre BE PURIFIED™ Oil-Free Moisturizer, comunícate con tu Market Partner de MONAT.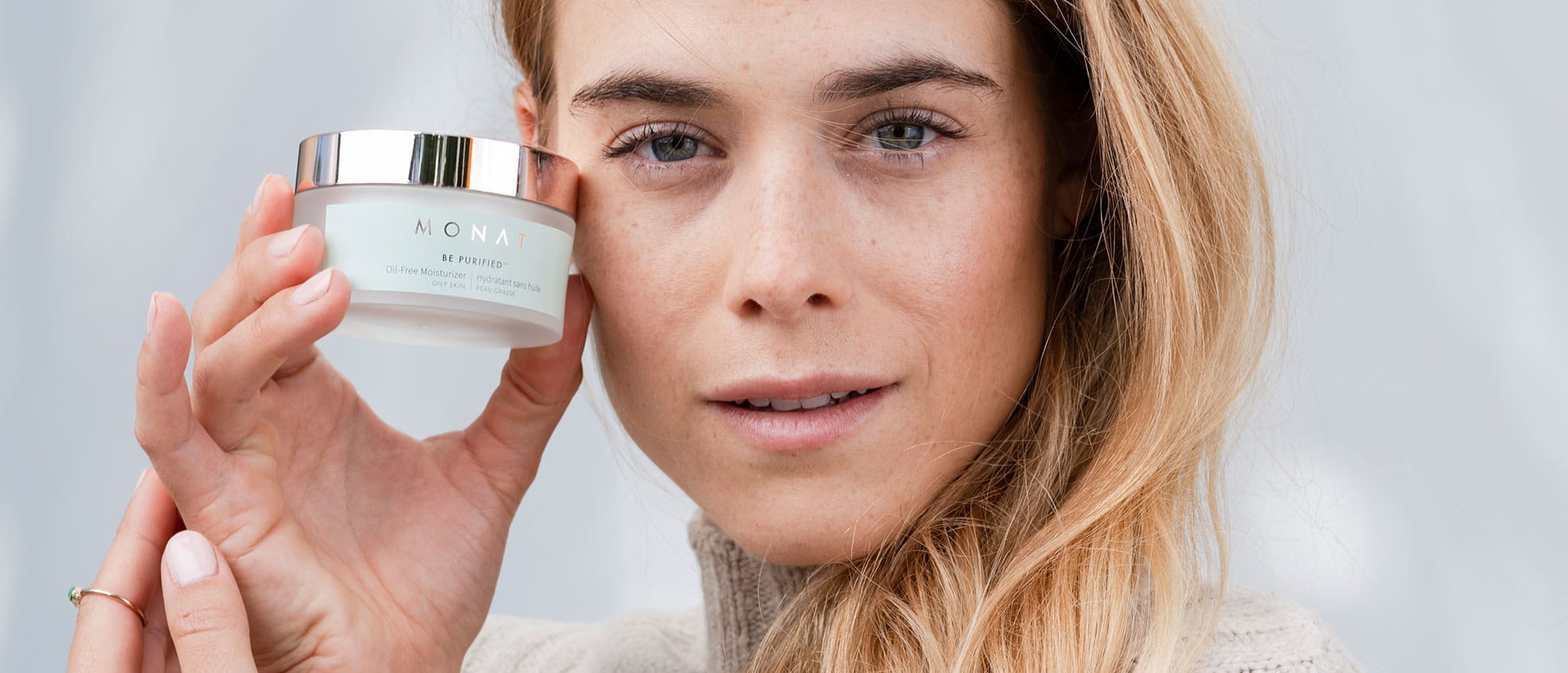 BENEFICIOS
Elaborado específicamente para piel grasa, nuestra fórmula sin aceites absorbe y reduce ligeramente el exceso de grasa y el brillo, además de mantener la piel hidratada durante todo el día.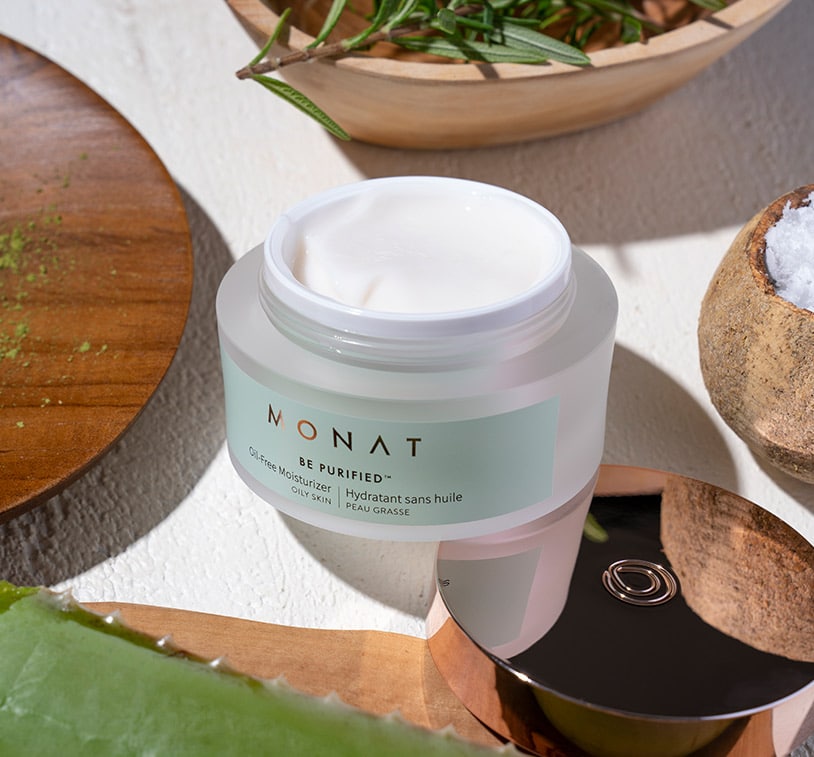 Características
/ Mantiene la piel hidratada todo el día
/ Fórmula de rápida absorción
/ Ayuda a calmar la piel
/ Proporciona un efecto mate, que reduce el brillo hasta por ocho horas
/ Restaura el equilibrio natural de humectación de la piel
/ Proporciona 24 horas de hidratación
Fragrance / Unwind and enjoy a coconut-forward, citrusy aroma with notes of blood orange, coconut husk, cashew nut and sandalwood.
Texture / Cream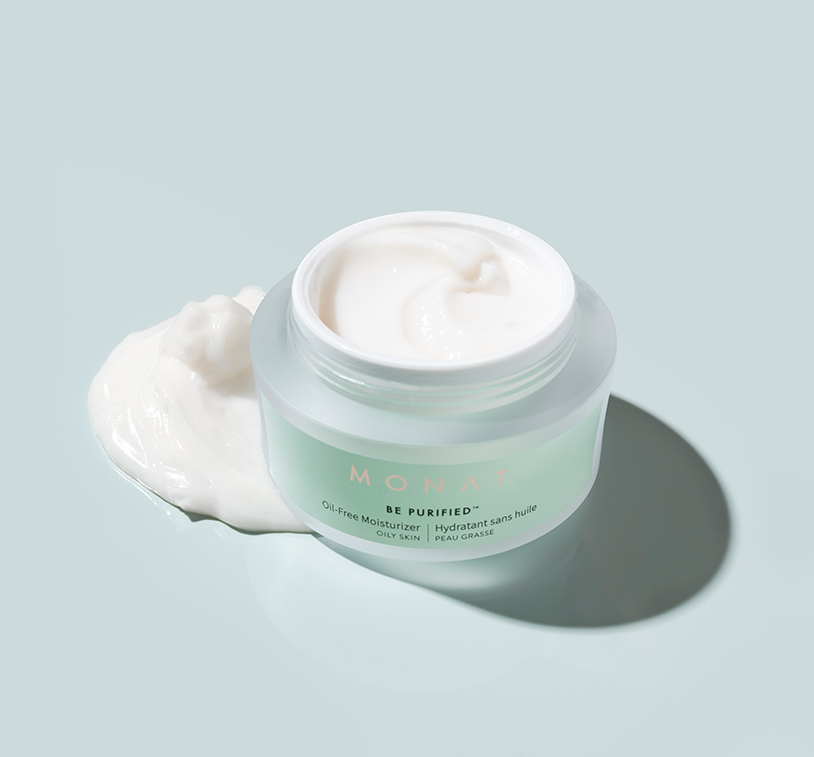 Enriquecido con arcilla blanca , té verde, romero, aloe vera y arcillas ricas en minerales, este humectante sin aceites matifica, purifica, hidrata y nutre la piel de forma natural.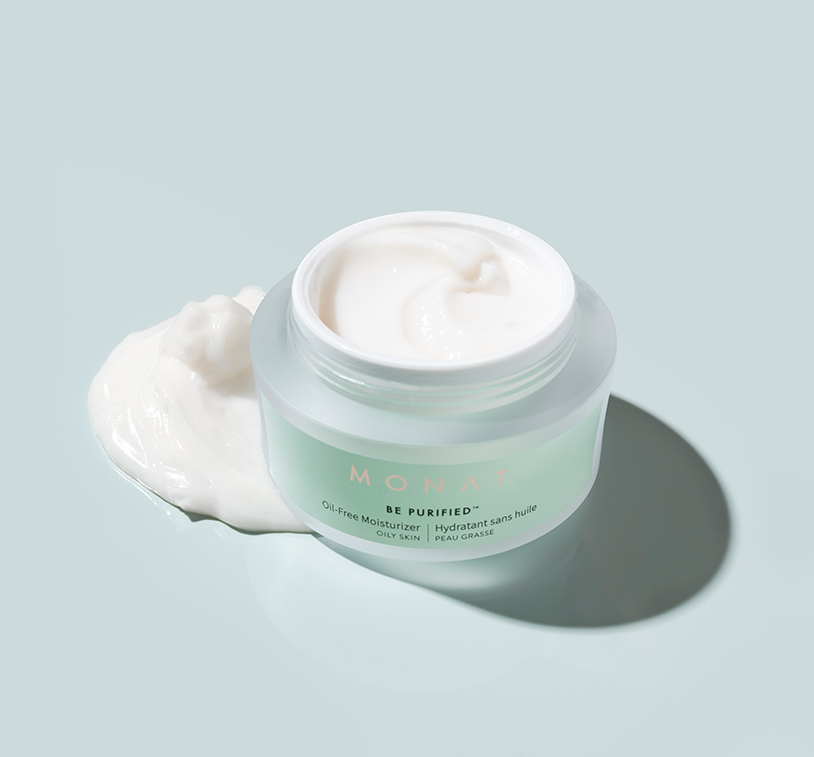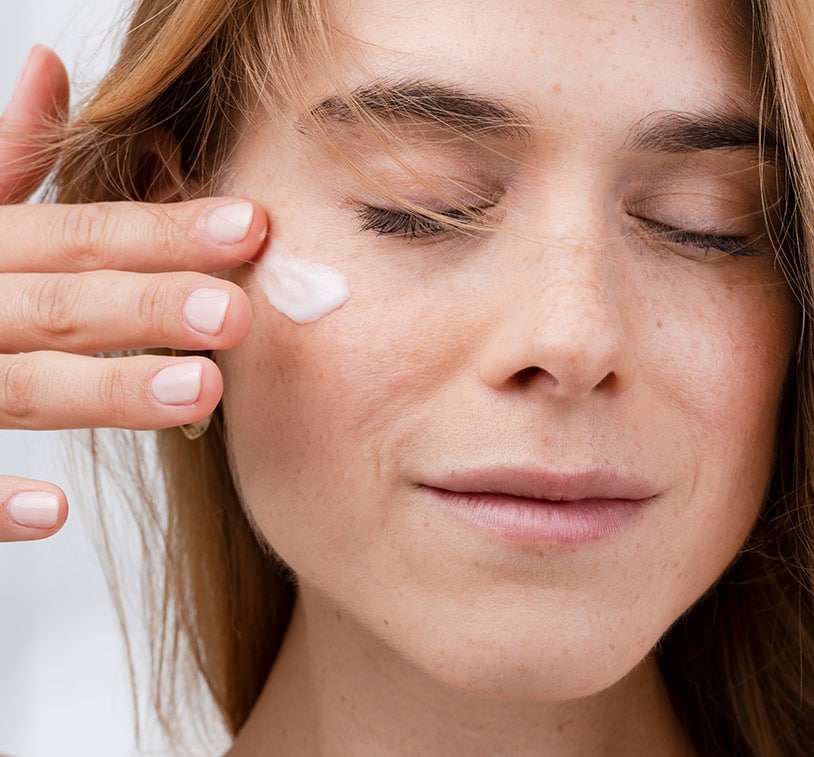 Forma de uso
/ Usa la espátula incluida para sacar el producto del envase.
/ Aplícalo de manera uniforme en las yemas de los dedos.
/ Masajea el rostro, el cuello y el escote.
/ Deja que el producto se absorba completamente antes de aplicar protección solar y maquillaje.
Be Balanced™
Oil-Free Moisturizer
0:30
INGREDIENTES CLAVE
Extracto de palma enana americana
×
Agua, Propanediol, Alcanos de Coco, Glicerina, Alcohol cetílico,Triglicérido caprílico/cáprico, Jugo de hoja de Aloe Barbadensis, Acrilato de hidroxietilo/Copolímero de acryloildimetil sódico copolímero, ácido cítrico, caolín, lactilato de estearilo de sodio, escualeno, Fermento de Saccharomyces, Sorbitan Isostearate, Lecitina hidrogenada, Lauroil licina, Caprilato de coco/Caprate, Extracto de hoja de Camellia Sinensis, Prenilflavonoides de hoja maclura Cochinchinensis, Hialuronato de sodio, Extracto de fruta de Serenoa Serrulata, Niacinamida, Extracto de salvado Oryza Sativa (Arroz), Extracto de hoja de Rosmarinus Officinalis (romero), Extracto de Helianthus Annuus (Girasol), Tocoferol, Fragancia/Parfum, Sorbato de potasio, Benzoato de sodio, Fenoxietanol, Etilhexilglicerina.