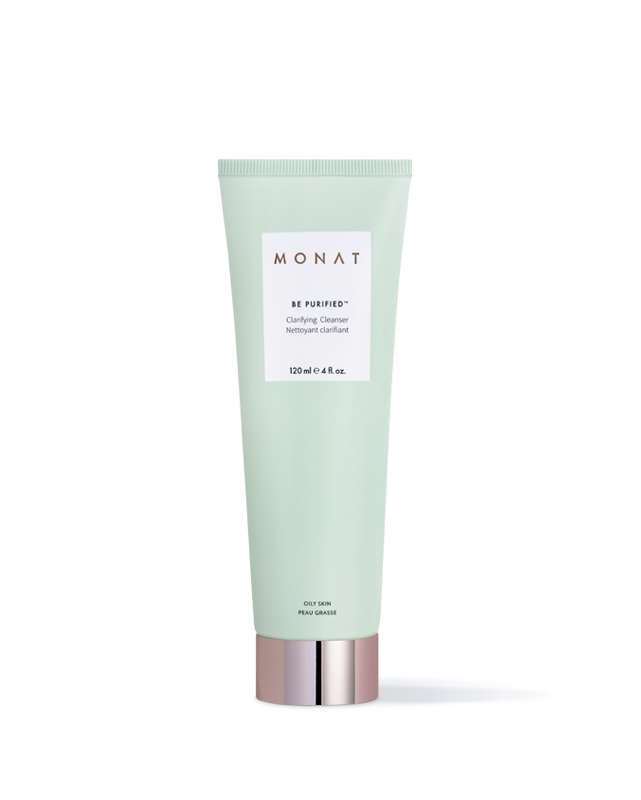 BE PURIFIED™
Clarifying Cleanser
Un limpiador en gel purificante y refrescante con poderosos ingredientes botánicos.
120 ml ℮ 4 fl. oz.
Precio minorista
$53.00 (USD)
Precio para Clientes VIP
$45.00 (USD)
Para obtener más información sobre BE PURIFIED™ Clarifying Cleanser, comunícate con tu Market Partner de MONAT.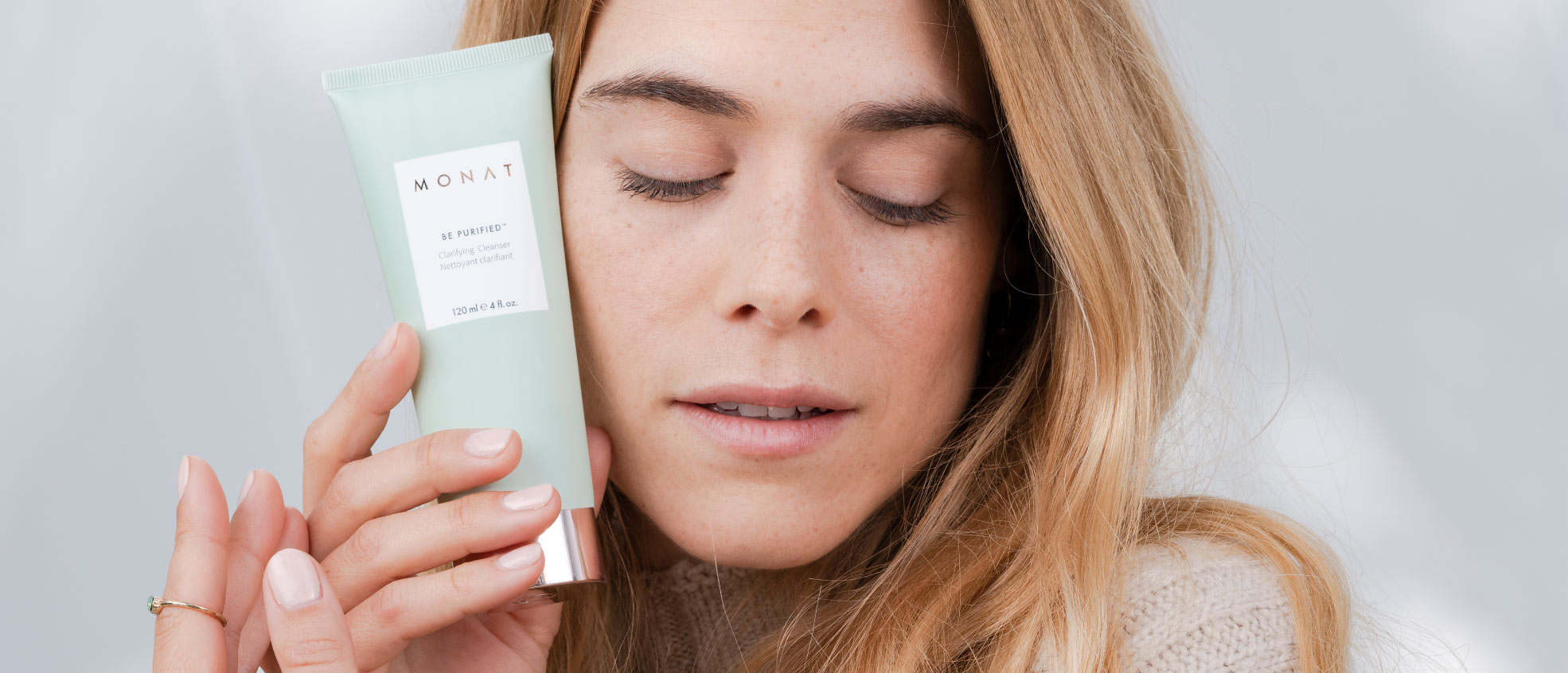 BENEFICIOS
Elaborado específicamente para piel grasa, nuestra fórmula sin aceites reduce suavemente el exceso de grasa y descongestiona los poros sin resecar la piel.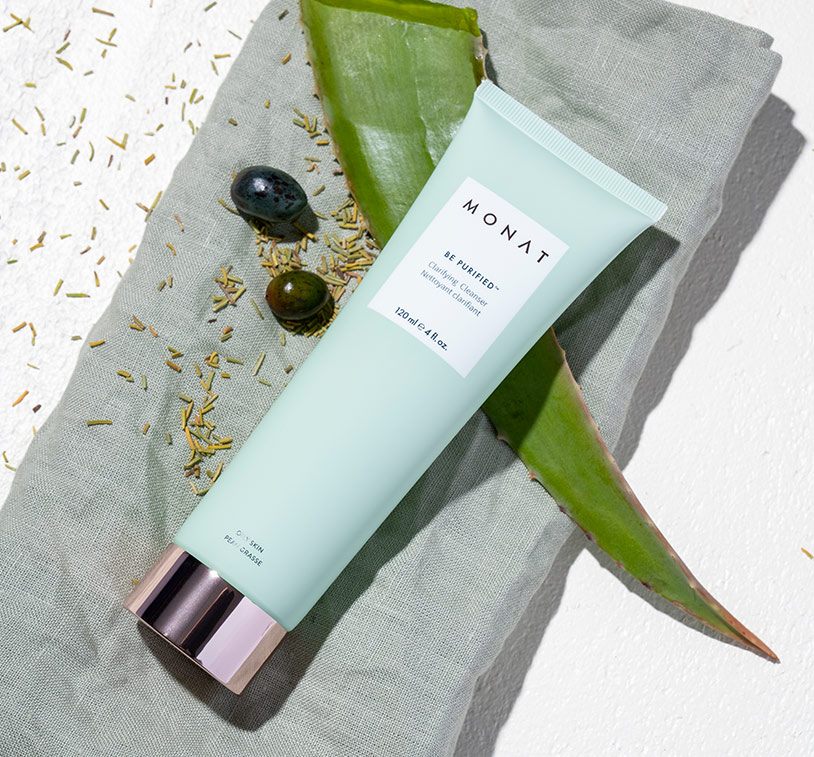 Características
/ Limpia e hidrata la piel
/ Limpia profundamente sin maltratar la piel
/ Reduce el brillo hasta por ocho horas.
/ Brinda una experiencia renovadora y refrescante
/ Fórmula que no reseca
Fragrance / Unwind and enjoy a coconut-forward, citrusy aroma with notes of blood orange, coconut husk, cashew nut and sandalwood.
Texture / Cream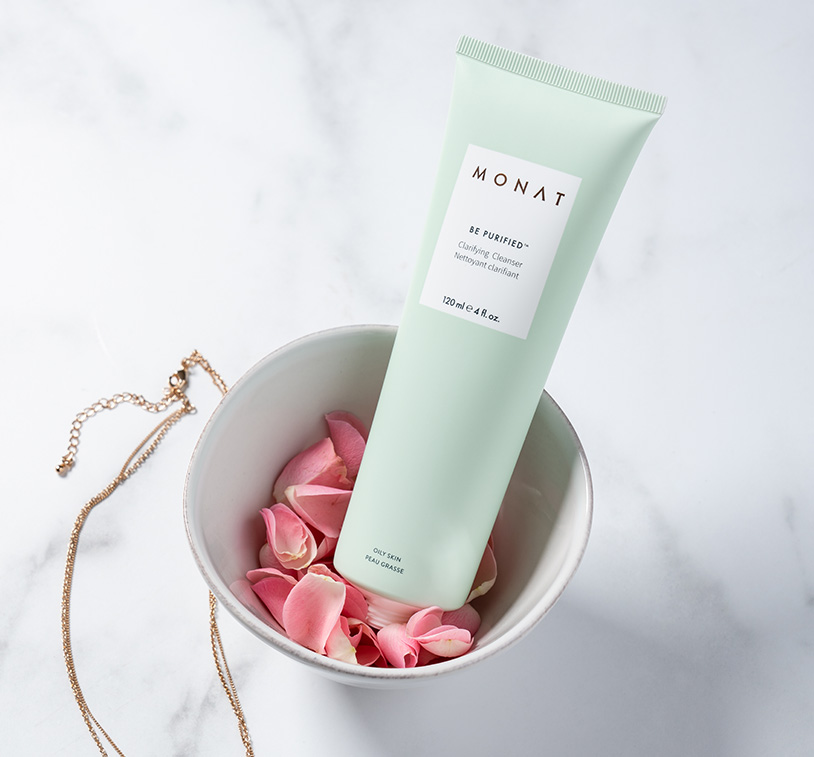 Este suave limpiador en gel de textura ligera contiene extractos botánicos de té verde, romero y hojas de aloe vera, además de potentes ácidos AHA glicólicos y lácticos que nutren, renuevan y purifican la piel reduciendo el brillo hasta por ocho horas.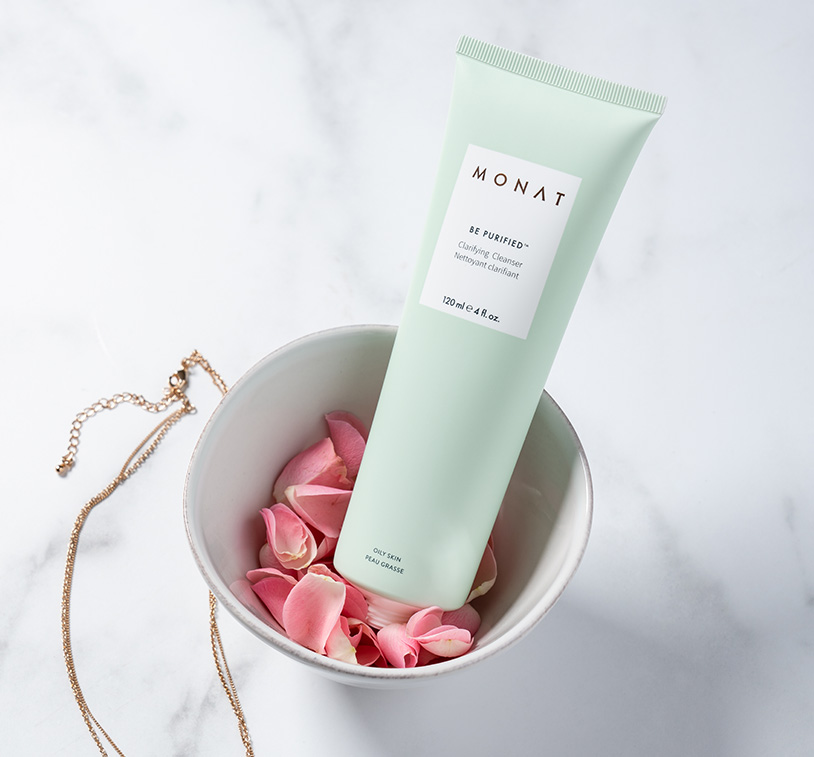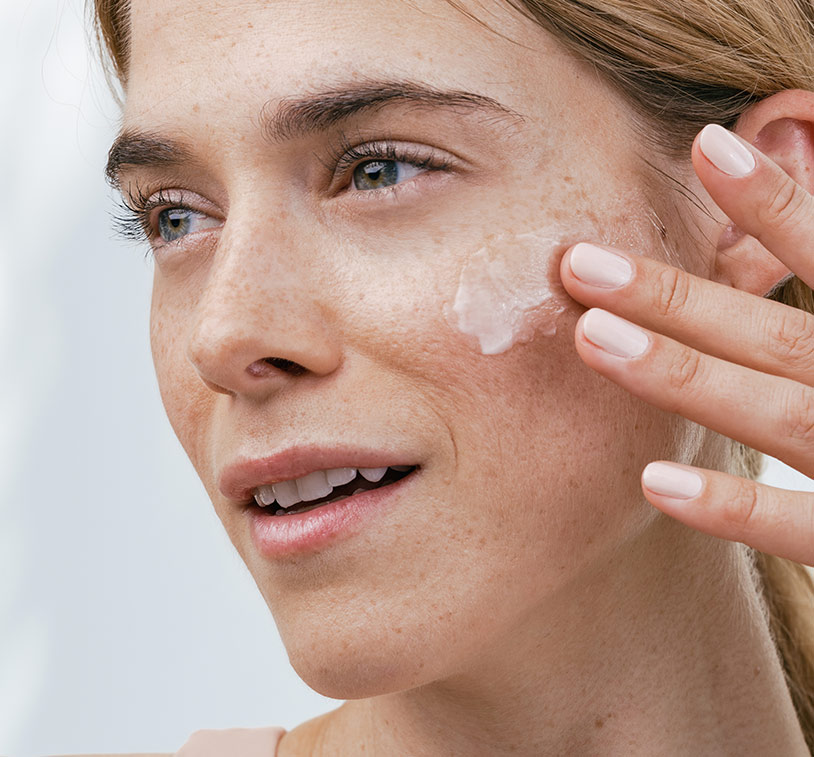 Forma de uso
/ Humedece la piel.
/ Aplica una pequeña cantidad en las yemas de los dedos y emulsiona.
/ Limpia la piel suavemente con movimientos circulares.
/ Enjuaga con agua tibia y seca la piel con golpecitos suaves.
/ Continúa con tu rutina del Cuidado de la Piel MONAT.
MONAT BE PURIFIED™
Clarifying Cleanser
0:40
INGREDIENTES CLAVE
Ácido glicólico y ácido láctico
Extracto de palma enana americana
×
Agua, Glutamato de Cocoilo Sódico, Betaína de Cocamidopropilo, Propanodiol, Goma de Acacia Senegalesa, Zumo de Hoja de Aloe Barbadensis, Extracto de Fruta de Serenoa Serrulata, Tocoferol, Extracto de Hoja de Rosmarinus Officinalis (Romero), Extracto de Hoja de Camelia Sinensis, Prenilflavonoides de Hoja de Maclura Cochinchinensis, Extracto de Helianthus Annuus (Girasol), Extracto de Salvado de Oryza Sativa (Arroz), Ácido Láctico, Niacinamida, Ácido Cítrico, Cocamidopropil Dimetilamina, Glicerina, Cocamida Mipa, Fragancia/Perfume, Distearato de Peg-150, Ácido Glicólico, Goma Xantana, Sulfonato de Sodio C14-16 Olefinas, Cloruro de Sodio, Sorbato de Potasio, Benzoato de Sodio.