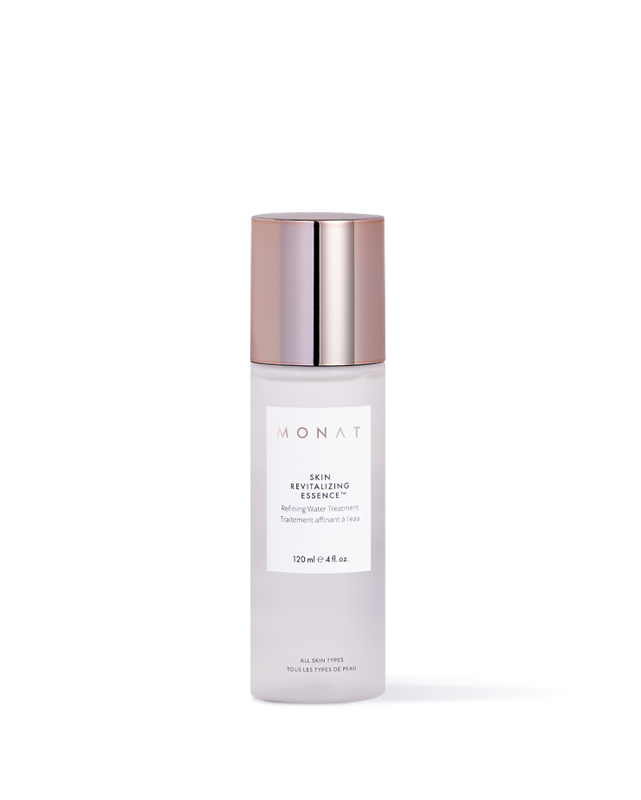 Skin
Revitalizing
Essence™
Revitaliza y calma
Manzanilla y ácidos frutales naturales que perfeccionan los poros
120 ml ℮ 4.0 fl. oz.
Precio minorista
$53.00 (USD)
Precio para Clientes VIP
$45.00 (USD)
Para obtener más información sobre Skin Revitalizing Essence™, comunícate con tu Market Partner de MONAT.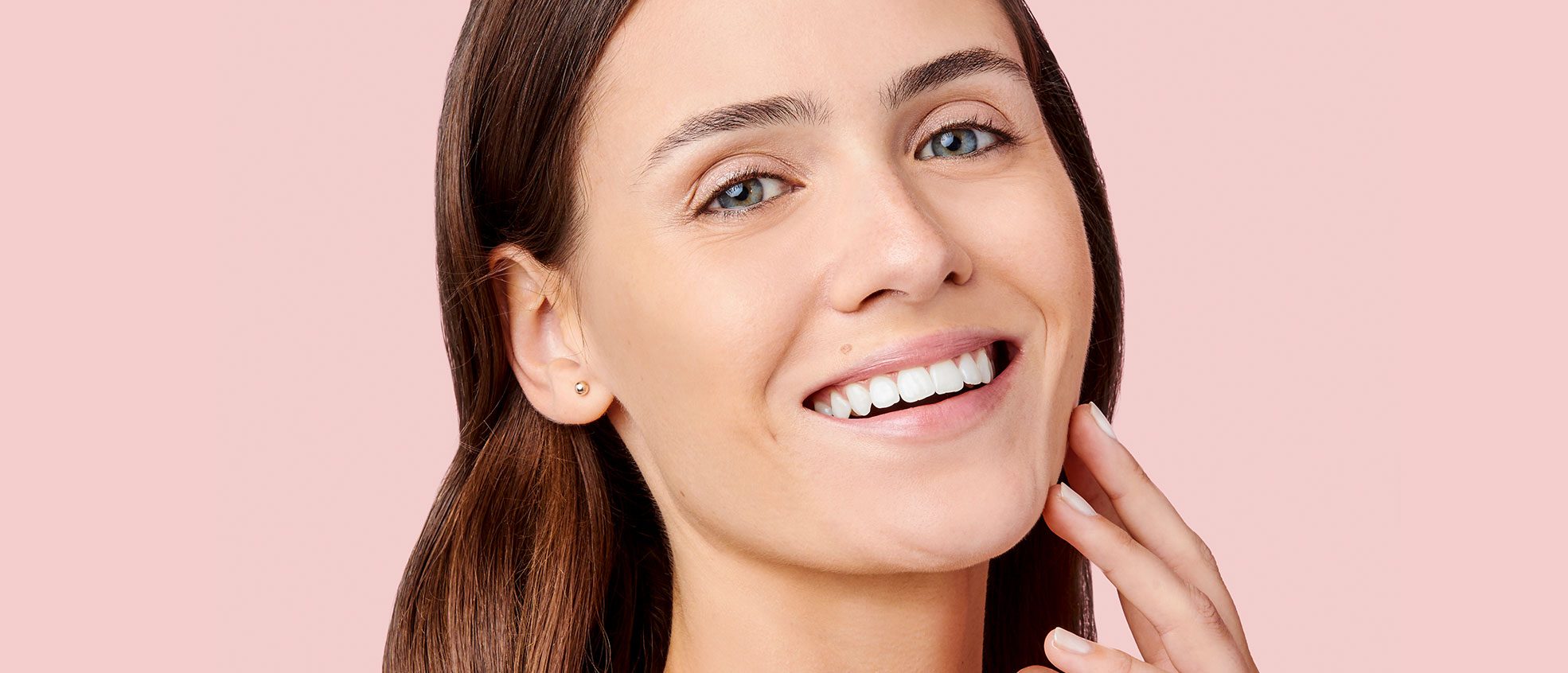 BENEFICIOS
Agua milagrosa ligera, ideal para todo tipo de piel, que hidrata y nutre rápidamente para dejar el cutis más suave, luminoso y radiante.
Características
/ Prepara la piel para recibir los nutrientes que forman parte de los productos para el Cuidado de la Piel MONAT
/ La piel luce luminosa y radiante
/ Refina los poros
/ Hidrata y humecta la piel
/ Ayuda a disminuir la apariencia de las líneas de expresión y arrugas
/ Suaviza la piel
Fragrance / Unwind and enjoy a coconut-forward, citrusy aroma with notes of blood orange, coconut husk, cashew nut and sandalwood.
Texture / Cream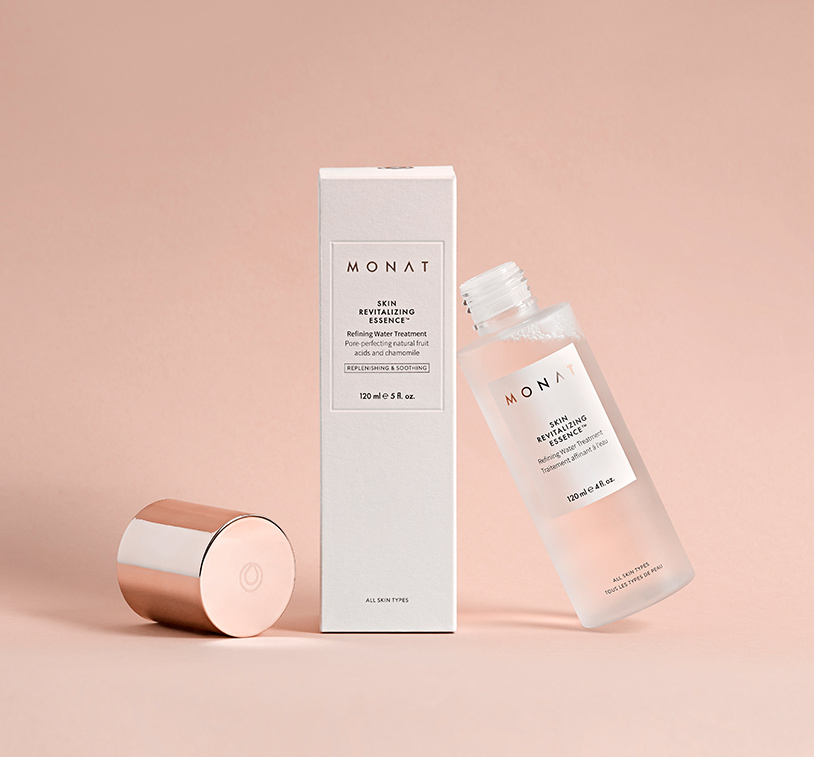 NUTRITIVA Y CALMANTE
Líquido ligero, ultrasuave y beneficioso con la combinación perfecta de ingredientes hidratantes, nutritivos y antienvejecimiento que suavizan y reafirman la piel para que luzca más luminosa y radiante.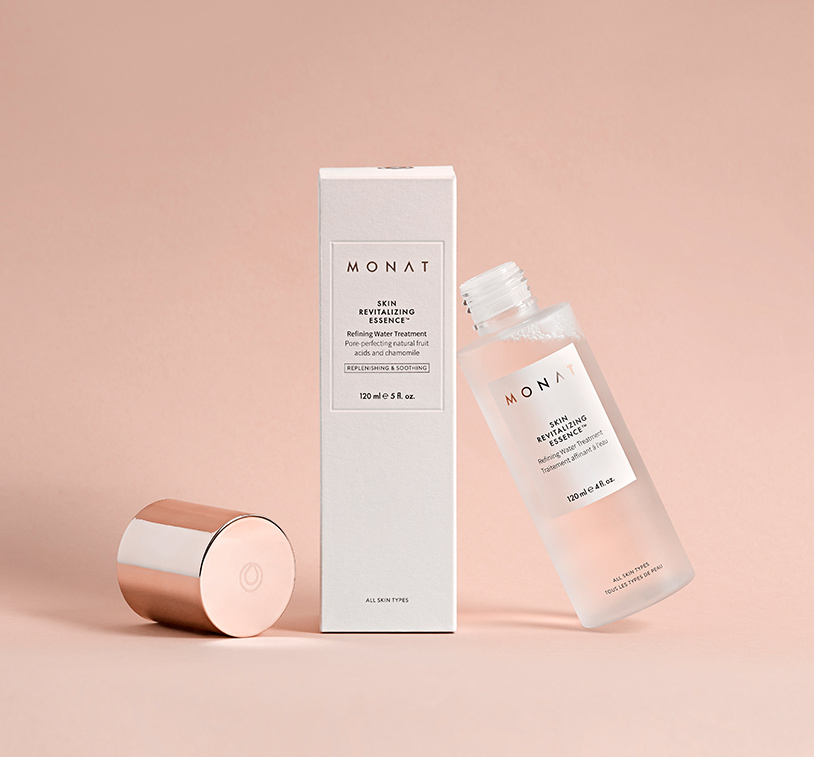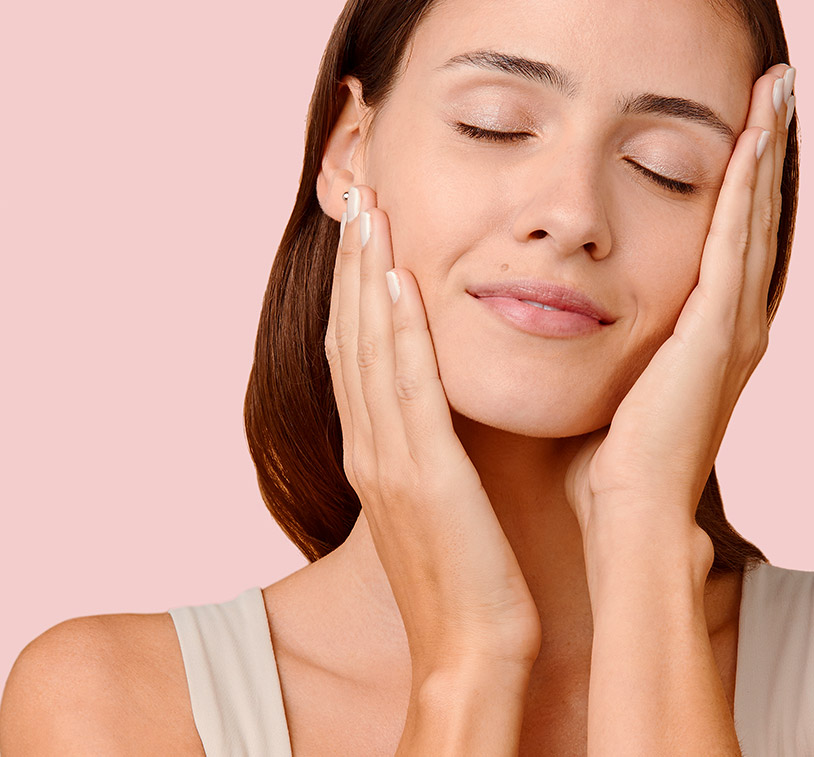 Forma de uso
/ Usa a diario, por la mañana y por la noche.
/ Después de la limpieza, coloca en las manos y aplica suavemente en el rostro, el cuello y el escote.
/ Deja que el producto se absorba completamente antes de aplicar tu suero y tu humectante MONAT.
Skin Revitalizing Essence™
0:30
Sugerencias
/ Aplica protector solar 15 minutos antes de salir.
INGREDIENTES CLAVE
Ácidos de fruta naturales (AHA)
Suavizan e iluminan
Extracto de colubrina
Hidrata y restaura
Mezcla humectante
Con extracto de remolacha)
Nutre y prepara
Manzanilla
Calma y protege
×
Agua, Propanodiol, Glicerina, Extracto de Corteza de Anadenanthera Colubrina, Extracto de Flores de Chamomilla Recutita (Matricaria), Extracto de Pulpa de Mangifera Indica (Mango), Extracto de Pulpa de Musa Sapientum (Plátano), Extracto de Saccharum Officinarum (Caña de Azúcar), Fructooligosacáridos, Extracto de Raíz de Beta Vulgaris (Remolacha), Ácido Glicólico, Lactato de Potasio, Ácido Láctico, Fitato de Sodio, Ácido Cítrico, Fragancia, Benzoato de Sodio, Sorbato de Potasio.
TAMBIÉN TE ENCANTARÁ