Say Hello to The Face of Modern Nature!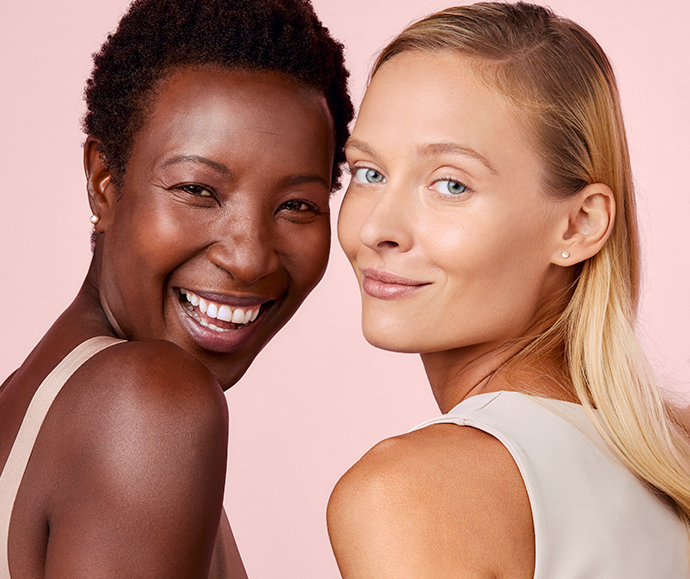 Everything you need to know about MONAT Skincare
Looking your best isn't just a routine for you, it's a lifestyle. That's why you invest in your
#MONATstyle
with premium products. It's also why we think you'll be blown away by the latest additions to the MONAT product line!
We've expanded upon our anti-aging innovations toward the BRAND-NEW skincare line! MONAT Skincare is formulated with four science-backed technologies to provide radiantly beautiful skin at any age! Are you ready for the next level of your
#MONATstyle
? Check out the details below!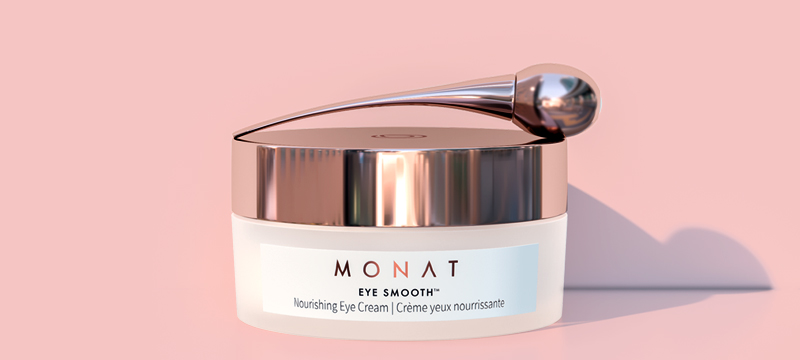 EYE SMOOTH™ NOURISHING EYE CREAM
Do dark circles and wrinkles around your eyes have you down? Well, we have just the thing for you!
EYE SMOOTH™ NOURISHING EYE CREAM
is an indulgent, cushiony cream that promotes a brighter, smoother, more youthful look around your eyes! It's a rejuvenating cream that supports hydration and elasticity while diminishing the appearance of fine lines, puffiness, and dark circles!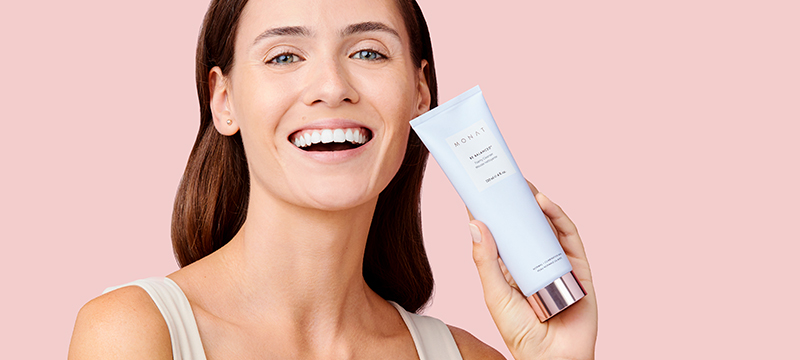 BE BALANCED™ FOAMY CLEANSER
When your skin is clean, it's clear, soft and vibrant. Try
BE BALANCED™ FOAMY CLEANSER
for a refreshing cleansing experience! This cleanser washes out the impurities, environmental elements and surface oils your skin picks up throughout the day. It'll leave your skin feeling clean and your complexion brighter!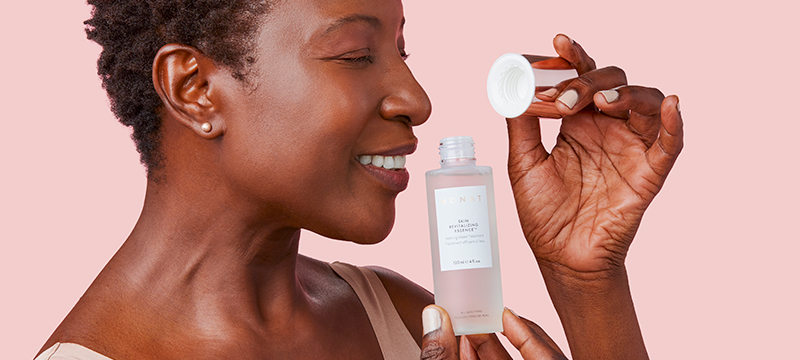 SKIN REVITALIZING ESSENCE™
Are large pores and uneven skin tones an issue for you? Try this new lightweight miracle water!
SKIN REVITALIZING ESSENCE™
has just the right mix of hydrating, skin-replenishing and anti-aging ingredients to tone, condition and sooth your skin!
BE BALANCED™ LIGHTWEIGHT MOISTURIZER
Moisturized skin is healthy skin!
BE BALANCED™ LIGHTWEIGHT MOISTURIZER
feeds your skin concentrated nutrients and hydration. If you have normal to combination skin and you feel you've lost some radiance and firmness, this moisturizer is just what you need to soften, smooth and brighten your visage!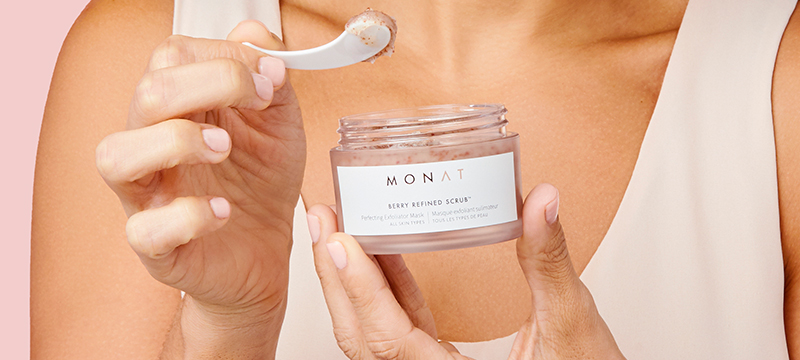 BERRY REFINED SCRUB™
Everyone needs a facial scrub, and this one is sweet!
BERRY REFINED SCRUB™
is a 2-in-1 facial scrub that gently buffs away dull skin to smooth, soften, and reveal your natural, even-toned glow. It's the fresh and modern multi-tasker you need to exfoliate your skin!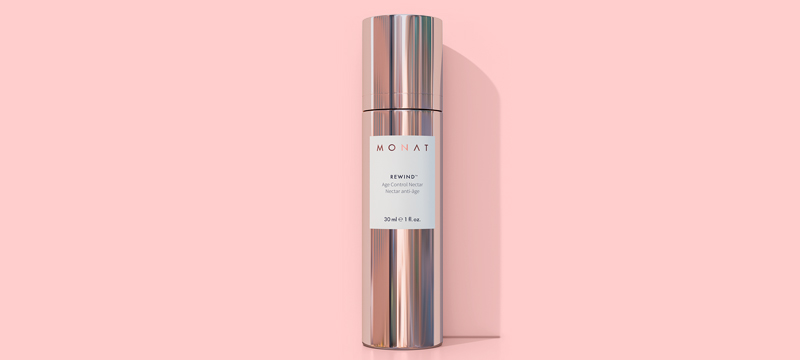 REWIND™ AGE CONTROL NECTAR
We love the great outdoors, but no one can deny the number it can do on our skin. With the
REWIND™ AGE CONTROL NECTAR
, you can enjoy the best of what Mother Nature has to offer without worry! This supercharged serum floods the skin with a reconditioning dose of active ingredients to tackle uneven skin tones and offers 24 hours of hydration!
Are you ready to add some skincare to your self-care routine? We'd LOVE to see the results once you try out some of these amazing new products. Share your pics on social with the hashtags
#MONATstyle
and #MONATGlow!