What Are You Doing For Your Mother This Mother's Day?
Mother's Day is annually held on the second Sunday of May. As you know, it celebrates motherhood, mother figures, maternal bonds and the contribution mothers make to society. And it's not just about mothers. Grandmothers, great-grandmothers, stepmothers, foster mothers and just about anyone who is a mother are included too. The gifts people give on this huge holiday range from cards, flowers, candy, chocolate, clothing and jewelry to a brunch or dinner at a favorite restaurant to a beauty treatment or trip to a spa.
But how did Mother's Day actually begin? Social activist Anna Jarvis started a campaign to make "Mother's Day" a recognized holiday in the United States in 1905, the year her mother died. The modern holiday of Mother's Day was first celebrated in 1908, when Ms. Jarvis held a memorial for her mother at St. Andrew's Methodist Church in Grafton, West Virginia. Ms. Jarvis succeeded in her campaign for a national holiday when President Woodrow Wilson established the first U.S. national Mother's Day in 1914.1,2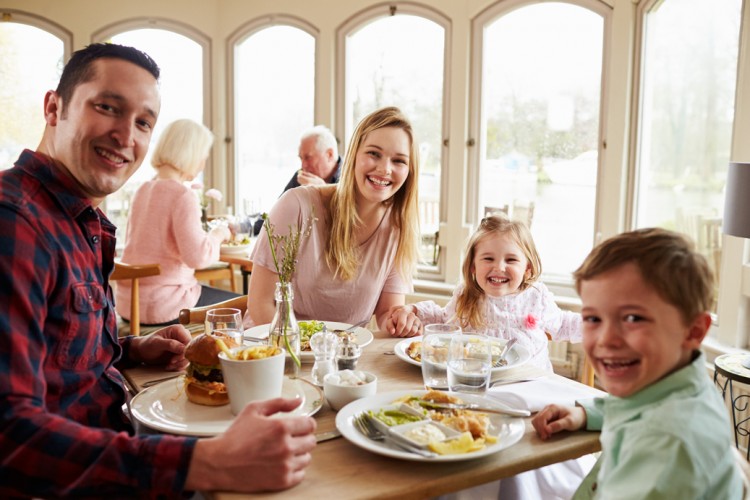 Mother's Day is now the most popular day of the year to dine out at a restaurant
(have you made your reservation yet?). In fact, Americans spend about a whopping $2.6 billion on flowers and another $68 million on greeting cards annually for this holiday!!
3
So what are you doing to celebrate the important mother figure(s) in your life? If you live close by you could go the unusual route and cook a meal for her at home instead of brunch out and then do something out-of-the box fun, like go to a play, a comedy show or take an art or cooking class together. If the weather is nice, perhaps there are gardens nearby to visit or a waterfront pier you could stroll on.
If you live far from your mom, of course call her and do it early in the day so she doesn't sit around wondering and waiting. If you're sending a card or package, let's hope you mailed it already! A cool idea would be to arrange for a credit or purchase at a favorite restaurant or shop. Finding out that a book she wants is at the local bookstore waiting for her will surprise her and show her your thoughtfulness. Or book a local spa day for her, the complete works, facial and massage down to manicure and pedicure! (If you can afford it…but if you can't, a surprise manicure would be just as nice.)