MONAT Employees Stand By Their Products!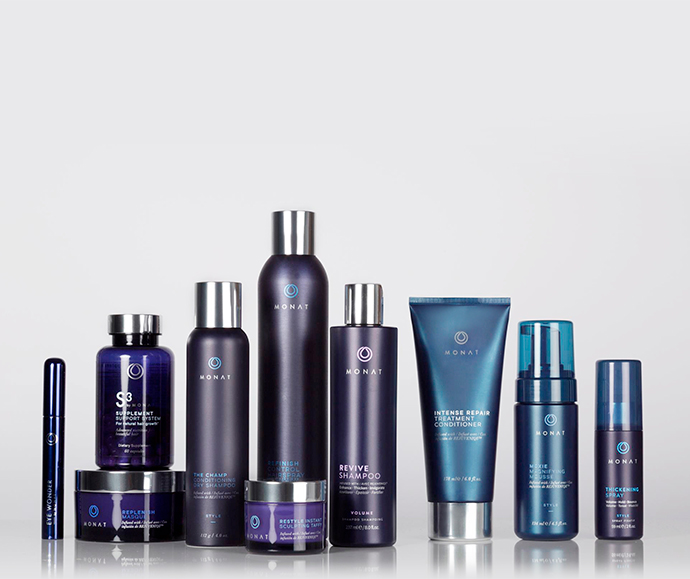 After writing so much about haircare and what is best for taking care of different kinds of hair, we decided to ask MONAT employees what products they can't live without! We rounded up three more-than-willing candidates who gladly shared their MONAT experiences with us!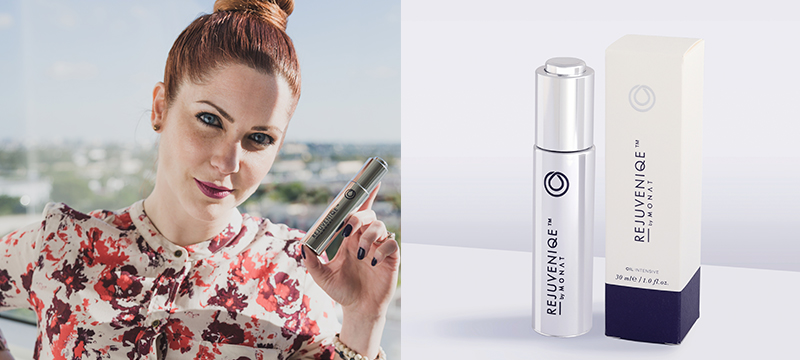 Frances Salichs, Marketing Products Manager
Frances has been with MONAT for 3+ years. Her favorite MONAT product is
REJUVENIQE® Oil Intensive
:
"I apply it on my face every single morning, either alone or along with my daily moisturizer. It leaves a subtle glow without looking greasy AT ALL which is amazing! I also like that it smooths my skin so my eye concealer just glides right on. Some love its fresh citrusy scent… I just love how it feels on my skin!"
Frances picked MONAT's top seller! REJUVENIQE® nourishes the skin with an invigorating blend of 13+ unique rare oils, scientifically combined with powerful, active botanical ingredients that are compatible with the skin. It helps to deliver long-term age-prevention results on both hair and skin.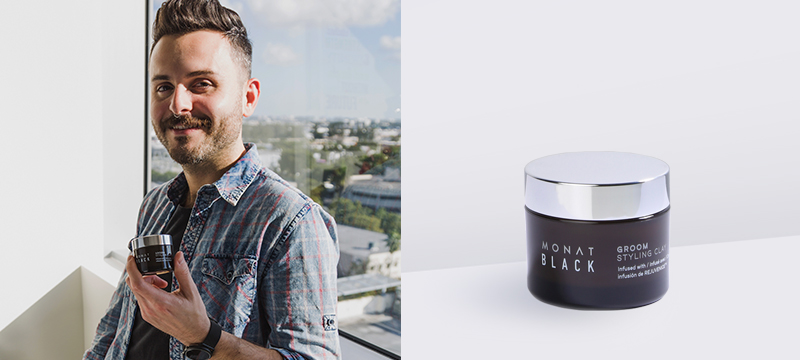 Efrén de la Torre, Director of Packaging and Design Innovation
Efrén swears by
MONAT BLACK GROOM STYLING CLAY
because it creates versatile styling looks. He says,
"Black Groom Clay is my favorite MONAT product. I always keep it handy to achieve a nice hold to my natural hair that lasts all day and never flakes. I really enjoy its fresh cool scent and its versatility. I can use it on damp hair for a slicker look or on dry hair for a natural matte finish. But the best part of this neat grooming clay is knowing that its naturally based ingredients will never harm my hair!
Designed with MONAT's secret weapon, Kester Wax, GROOM STYLING CLAY makes modern styling easy and gives fine hair the extra boost it needs.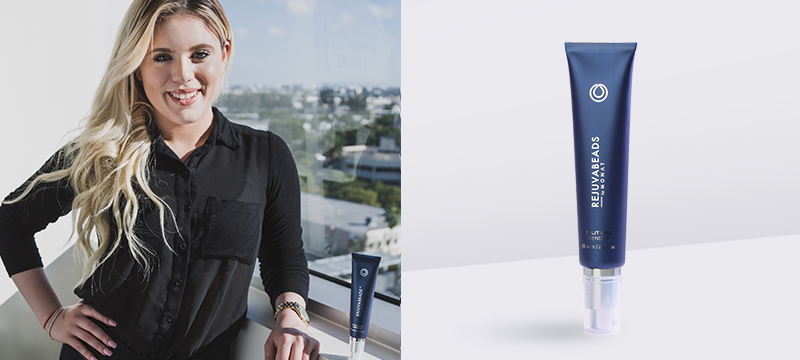 Victoria Muniz, Administrative Assistant
Victoria's must-have is
REJUVABEADS®
, known for its spectacular and proven hair repair qualities:
"I cannot live without REJUVABEADS®! It is what I call a split-end eraser. It keeps my hair looking luxurious and my curls looking voluminous! It destroys any frizziness that tries to disrupt my hair's beauty and keeps people wowing at my hair! Would I recommend MONAT's REJUVABEADS®? Absolutely yes!"
REJUVABEADS® is like a miracle! In just 60 seconds, thousands of microscopic REJUVABEADS® go to work on hair, providing targeted hair repair! Advanced product technology means it goes right where it's needed to smooth and repair the hair shaft and mend split ends.
*Independent testing has demonstrated that application of the product resulted in a 100% repair of split ends 3mm long and under.