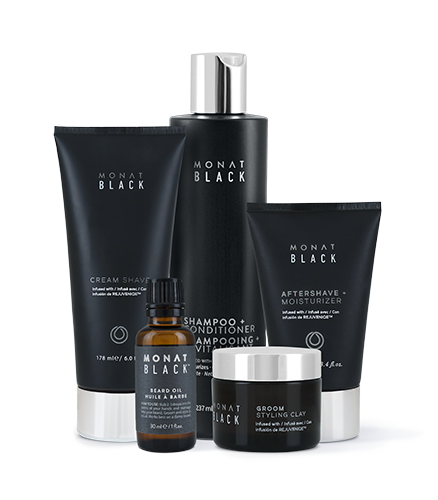 Raising the bar on rugged sophistication.
Infused with REJUVENIQE™

MONAT BLACK System is designed for all his needs.
Sleek and stylish. Shockingly-sophisticated. A new standard in grooming essentials that couples perfectly with an air of unapologetic arrogance towards old-fashioned hair standards.
See individual product for product-specific usage.
MONAT BLACK
SHAMPOO + CONDITIONER
MONAT BLACK
Groom Styling Clay
MONAT BLACK
Aftershave + Moisturizer
WE SAY "NO" TO TOXIC INGREDIENTS.
Parabens
Cyclic Silicones
Phthalates
Plastic Microbeads
Harmful Colors
Harmful Fragrances
Animal Testing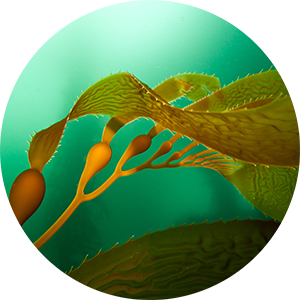 REJUVENIQE™
A blend of 13+ Natural Plant and Essential Oils rich in omega fatty acids, antioxidants and nutrients highly compatible with the skin and hair.
CAPIXYL™
An emollient blend that helps to protect the scalp, strengthen and thicken hair while increasing hair density.
PROCATALINE™
Featuring Pea Extract, this high-tech blend supports healthy, younger-looking hair by helping to protect your tresses from UV damage and environmental factors.
CRODASORB™
A powerful ingredient that helps protect against the sun's damaging UV rays, preserves the natural pigmentation of the hair, and keeping strands protected and strong.
ALOE LEAF
Helps to soothe and cool skin.
KELP EXTRACT
Helps to soothe and hydrate the skin, and it also aids in keeping it smooth.
KESTER WAX CT
A naturally derived, non-animal ester wax that helps to grip the hair and lock in the style.
INGREDIENTS LISTING: See individual product for product-specific ingredients.