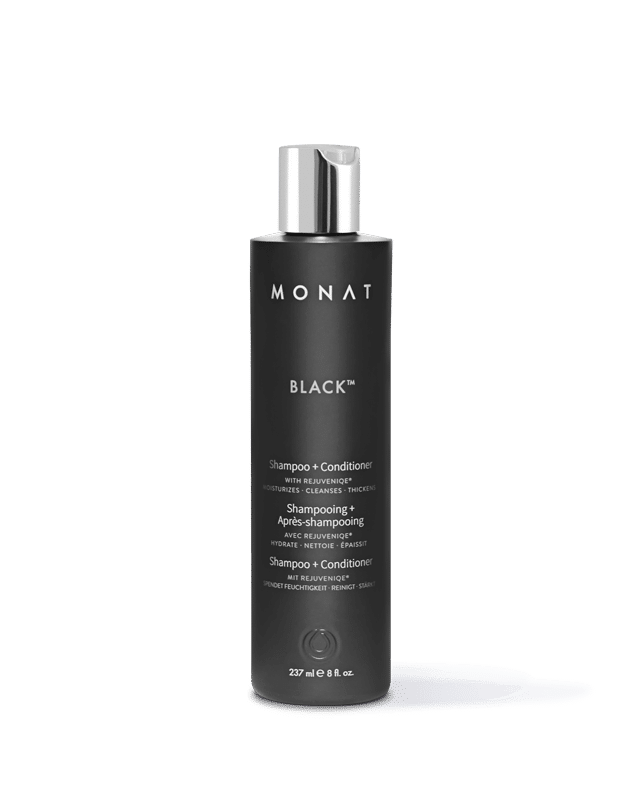 MONAT BLACK™
Shampoo + Conditioner
Enriquecido con REJUVENIQE®
Un champú y acondicionador 2 en 1 formulado para lograr un cabello saludable en un solo paso.
237 ml ℮ 8.0 fl.oz.
Precio minorista
$51.00 (USD)
Precio para Clientes VIP
$43.00 (USD)
Para obtener más información sobre MONAT BLACK™ Shampoo + Conditioner, comunícate con tu Market Partner de MONAT.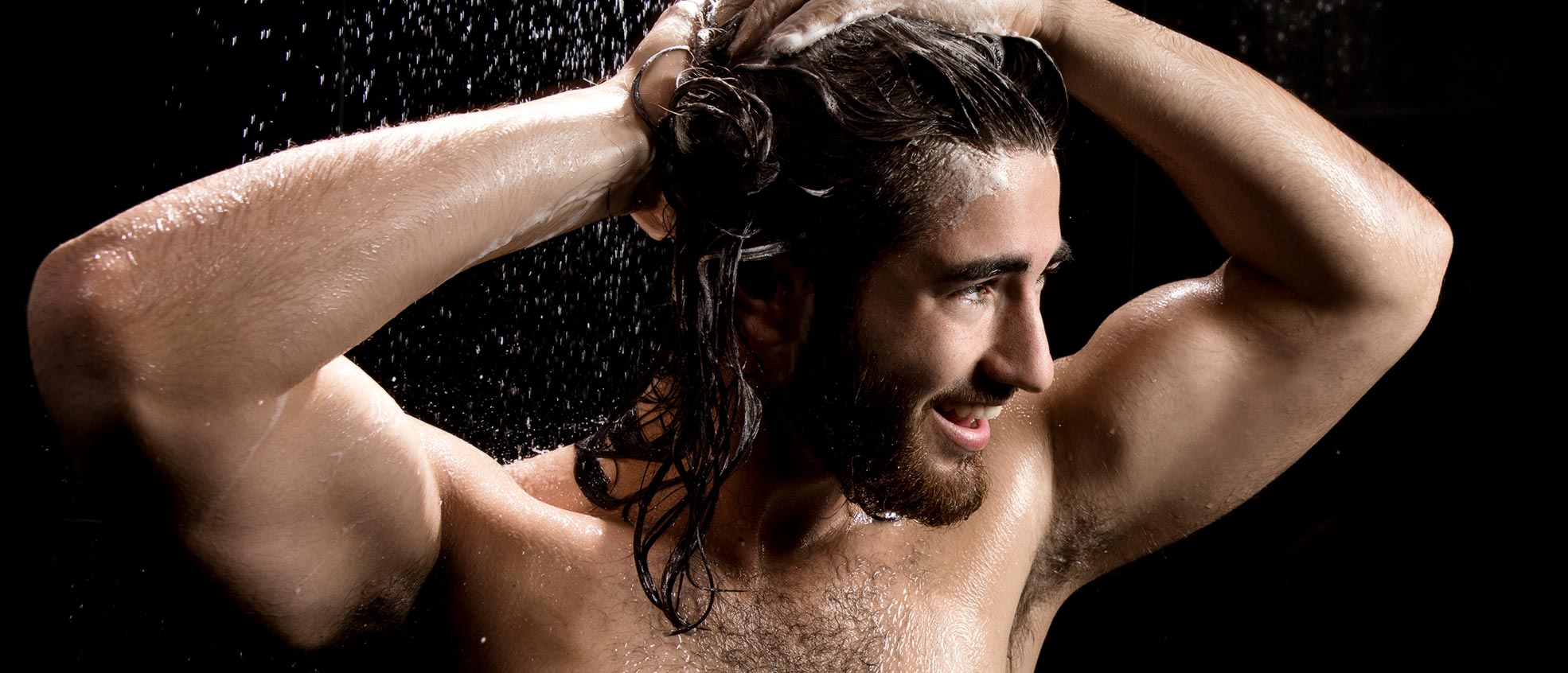 BENEFICIOS
Limpia y acondiciona sin eliminar los aceites naturales o resecar el cabello.
Fortalece y promueve un cabello más saludable. Ideal para todo tipo de cabello y texturas, no daña el cabello teñido y ha sido probado dermatológicamente y sometido a pruebas de alergia.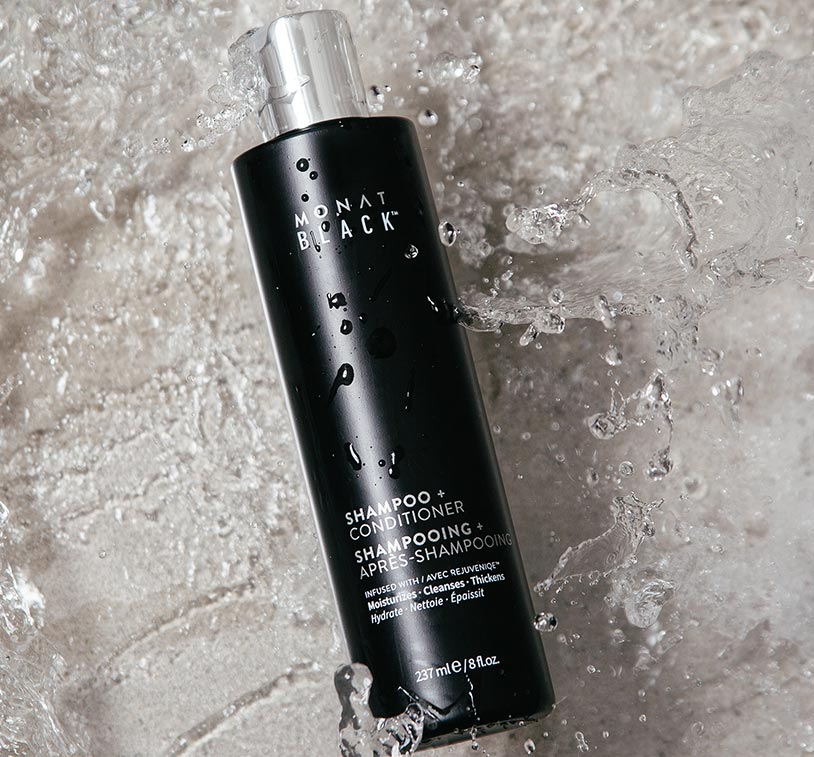 Características
/ Limpia y acondiciona en un solo paso
/ Aroma a romero fresco
Fragrance / Unwind and enjoy a coconut-forward, citrusy aroma with notes of blood orange, coconut husk, cashew nut and sandalwood.
Texture / Cream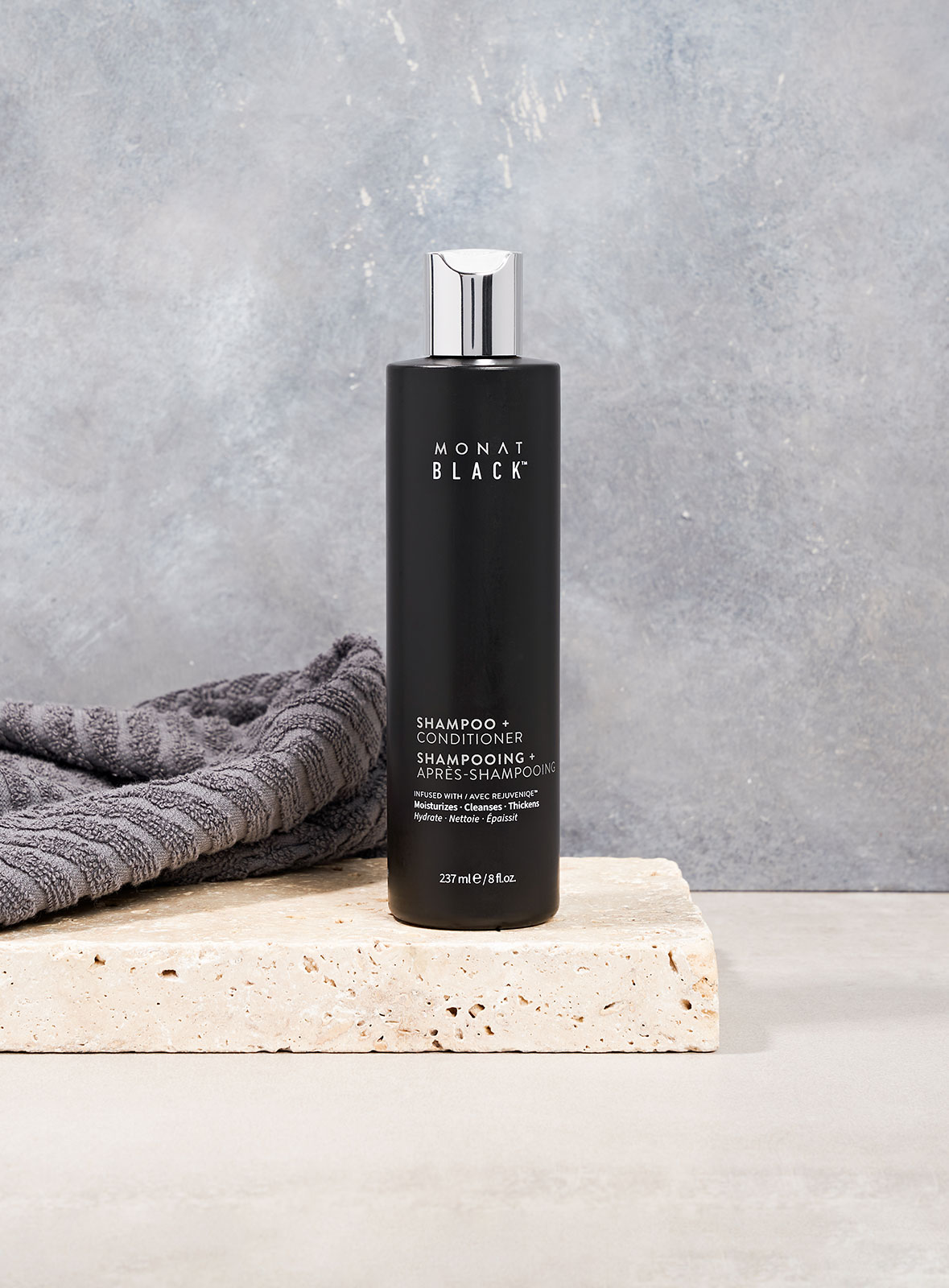 ¡LOGRA UN CABELLO SALUDABLE FÁCILMENTE!
MONAT BLACK™ Shampoo + Conditioner está diseñado para nutrir, balancear y fortalecer el cabello en un solo paso. Revitaliza el cabello para que sigas luciendo de lo mejor.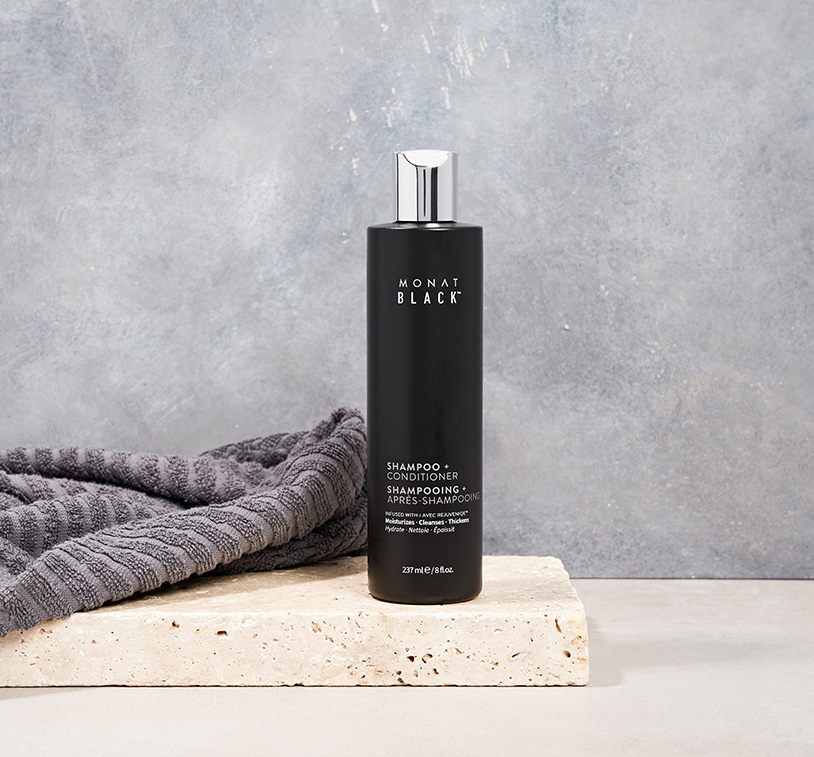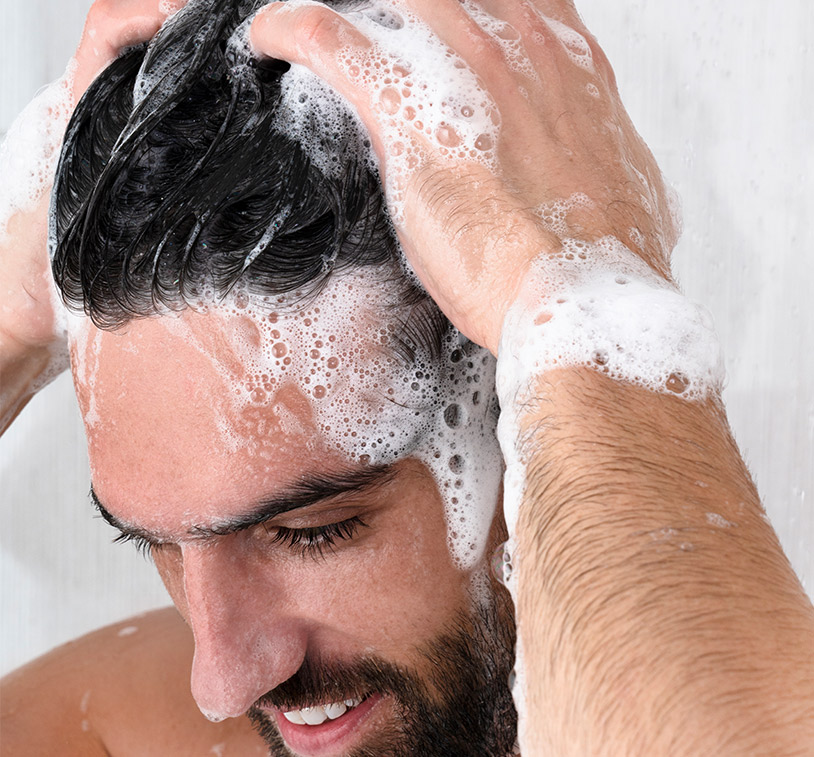 Forma de uso
/ Emulsiona en las manos y aplica en el cabello húmedo.
/ Deja actuar entre 2 y 3 minutos.
/ Enjuaga y repite.
INGREDIENTES CLAVE
×
Agua, lauramidopropil betaína, sulfonato de sodio C14-16 olefinas, cloruro de guar hidroxipropiltrimonio, copolímero de acrilatos, metiltocoil taurato de sodio, cocoacetoacetato de sodio, Cloruro de estearil-dimonio-hidroxipropil-decil-glucósidos, Extracto de Pisum Sativum (Guisante), Acetil Tetrapéptido-3, Extracto de Flor de Trifolium Pratense (Trébol), Aceite de Semilla de Limnanthes Alba (Espuma de la Pradera), Aceite de Semilla de Crambe Abyssinica, Aceite de Semilla de Camellia Oleifera, Aceite de Semilla de Solanum Lycopersicum (Tomate), Aceite de Semilla de Daucus Carota Sativa (Zanahoria), Aceite de Cáscara de Citrus Limon (Limón), Aceite de Citrus Aurantifolia (Lima), Aceite de Citrus Aurantium Bergamia (Bergamota), Aceite de Adansonia Digitata, Aceite de Mauritia Flexuosa, Aceite de Cocos Nucifera (Coco), Extracto de Flor de Gardenia Taitensis, Aceite de Semilla de Moringa Oleifera, Aceite de frutos de Caryocar Brasiliense, Aceite de semillas de Helianthus Annuus (girasol), Aceite de Mentha Piperita (menta piperita), Aceite de hojas de Mentha Arvensis, Aceite de hojas de Eucalyptus Globulus, Aceite de hojas de Mentha Viridis (menta verde), Aceite de Thymus Vulgaris (Tomillo), Aceite de Lavandula Angustifolia (Lavanda), Glicerina, Tocoferol, Mentol, Cloruro de Cinnamidopropiltrimonio, Dextrano, Propanediol, Distearato de Glicol, Hidroxipropilfosfato de sodio, Decilglucósido Crosspolymer, Lauramida MIPA, Hidroxipropilfosfato de sodio, Laurilglucósido Crosspolymer, Cocamidopropil Betaína, Butilenglicol, Oleth-5 Fosfato, Dioleil Fosfato, Cocamidopropil Hidroxisultaina, Ácido Cítrico, Trideceth-12, Cloruro de Cetrimonio, Amodimeticona, Aminometil Propanol, Alcohol Fenílico, Alcohol Undecilo, Alcohol Bencílico
TAMBIÉN TE ENCANTARÁ