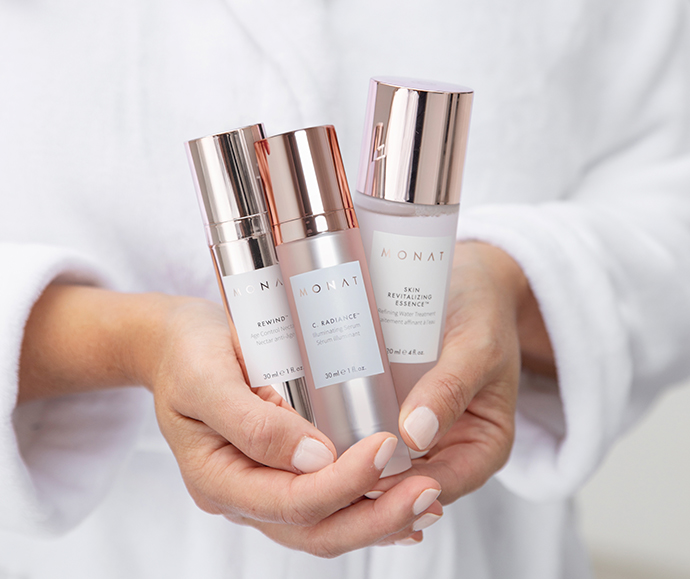 Dominate dull skin and get your glow on!
It's time to tackle dull, lackluster skin…and we've got some great tips and a few secret weapons (a.k.a. products) to get you glowing again!
First, the bad news. Dull skin is often caused by a combination of things—dehydration, environmental stressors, not exfoliating, stress, not using a daily moisturizer, and more.
Now, the good news! A few simple changes can have you well on your way to combating dullness and boasting the glowing, bright, beautiful skin you deserve!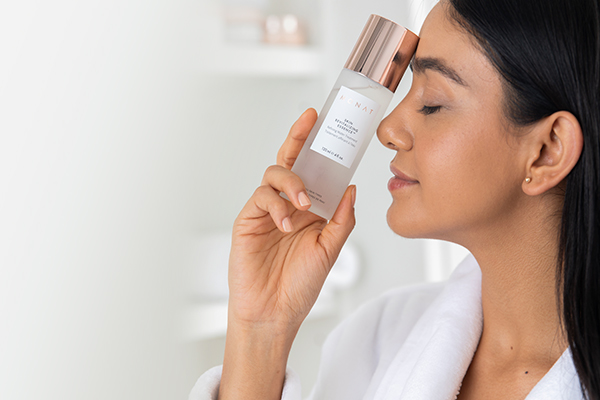 Dehydration plays a significant role in a dull complexion. Why? Well, when we fail to hydrate properly, we're practically placing the welcome mat out for things like wrinkles, fine lines, and sagging skin.
A great way to hydrate and replenish the skin on a daily basis (in addition to drinking the recommended 8 glasses of water a day), is to reach for an essence! We love
Skin Revitalizing Essence™
—a lightweight miracle water created with the optimal mix of hydrating, skin-replenishing, anti-aging ingredients that smooth and soften wrinkles for brighter, more radiant skin.
Did you know that environment stressors can create cracks in the skin's surface? Yuck! This enhances the appearance of dullness, discoloration, and more. Rather than suffer with lackluster skin, brighten things up with
C. Radiance™ Illuminating Serum
. Not only is it age-defying, but it is infused with 15% vitamin C and essential antioxidants designed to brighten your skin. Your skin will appear radiant and bright while reducing dark spots and blemishes.
And if you're looking to help set the fine lines, wrinkles, and uneven complexion at bay and bring forth a smoother, more youthful version of you to the surface, get your hands on our supercharged
Rewind™ Age Control Nectar
serum. This skincare fave floods the skin with a reconditioning dose of active ingredients.
Have you transformed your skin from dull to radiant? Share your pics with us on social
#MONATGlow
and
#MONATSkincare
.