How To Care For Bleached Hair!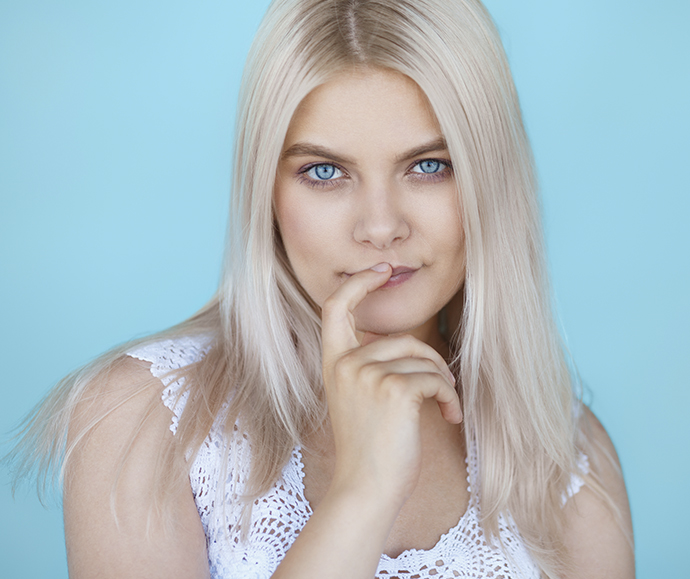 Bleaching your hair is an investment. And the aftercare is just as important as having your hair done right in the first place. Bleaching hair leaves the cuticle layers open, which can sometimes compromise the hair and make it weak. There's no need to change your mind about an awesome lighter color—it just means that bleached hair requires greater responsibility. If you want to keep your newly lightened locks in pristine condition, follow these tips so your hair can look healthier than ever.
Wash your hair less
This is particularly key in the first three weeks after your treatment since hair is more weak and susceptible to breakage during that period. Shampoo every three to four days, tops, with a great hydrating shampoo.
Renew Shampoo
is a great one to use! (Invest in a great dry shampoo like
THE CHAMP Conditioning Dry Shampoo
to extend your style as long as possible.)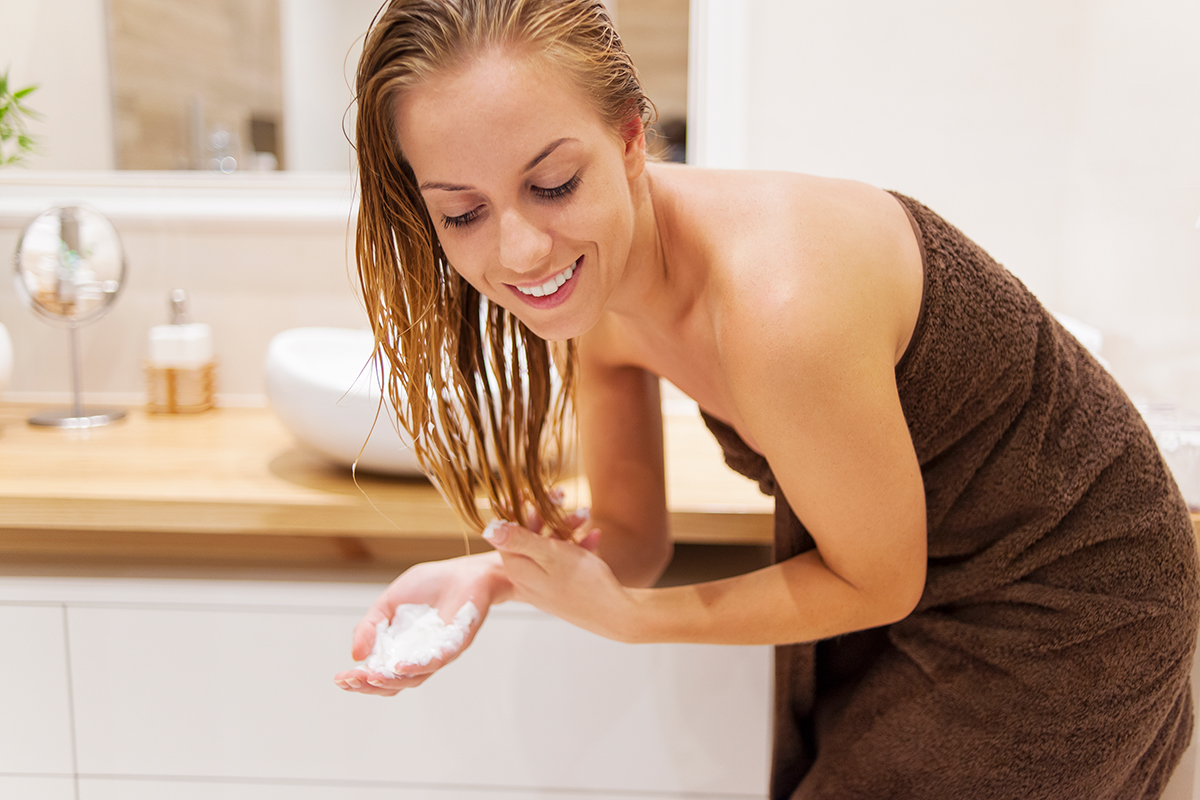 Condition a lot!
Make up for your infrequent shampooing with conditioners to rebuild strength and shine. Bleach leaves strands very dry so try a premium conditioner like
Smoothing Deep Conditioner
, which will nourish your hair and restore softness and shine. It also helps to use a leave-in conditioner after your shower to provide added protection against breakage. Go for
Restore Leave-in Conditioner
.
Dry gently.
Ditch your regular cotton towel for a softer, microfiber option. These soak up excess water without roughing up the cuticle (which leads to dreaded frizz) or causing breakage, a huge no-no for bleached hair.
Mask weekly!
Once a week, slather on a moisturizing mask like
Replenish Masque
, clip it up and watch a full episode of 
Game of Thrones
 to let it all soak in before rinsing. It will leave your hair super soft!
Take special care of your ends!

Split ends are common among bleached hair aficionados due to the porosity and dryness of a bleached hair. However, with the proper
post bleach hair care
you'll be able to get your healthy hair back in no time! Treat your ends with special care by using
REJUVABEADS®
, which selectively targets and literally heals split ends and other damaged areas along the hair shaft. Your hair will become stronger, silky smooth and polished!
*Independent testing has demonstrated a 100% repair of split ends 3mm long and under within one minute.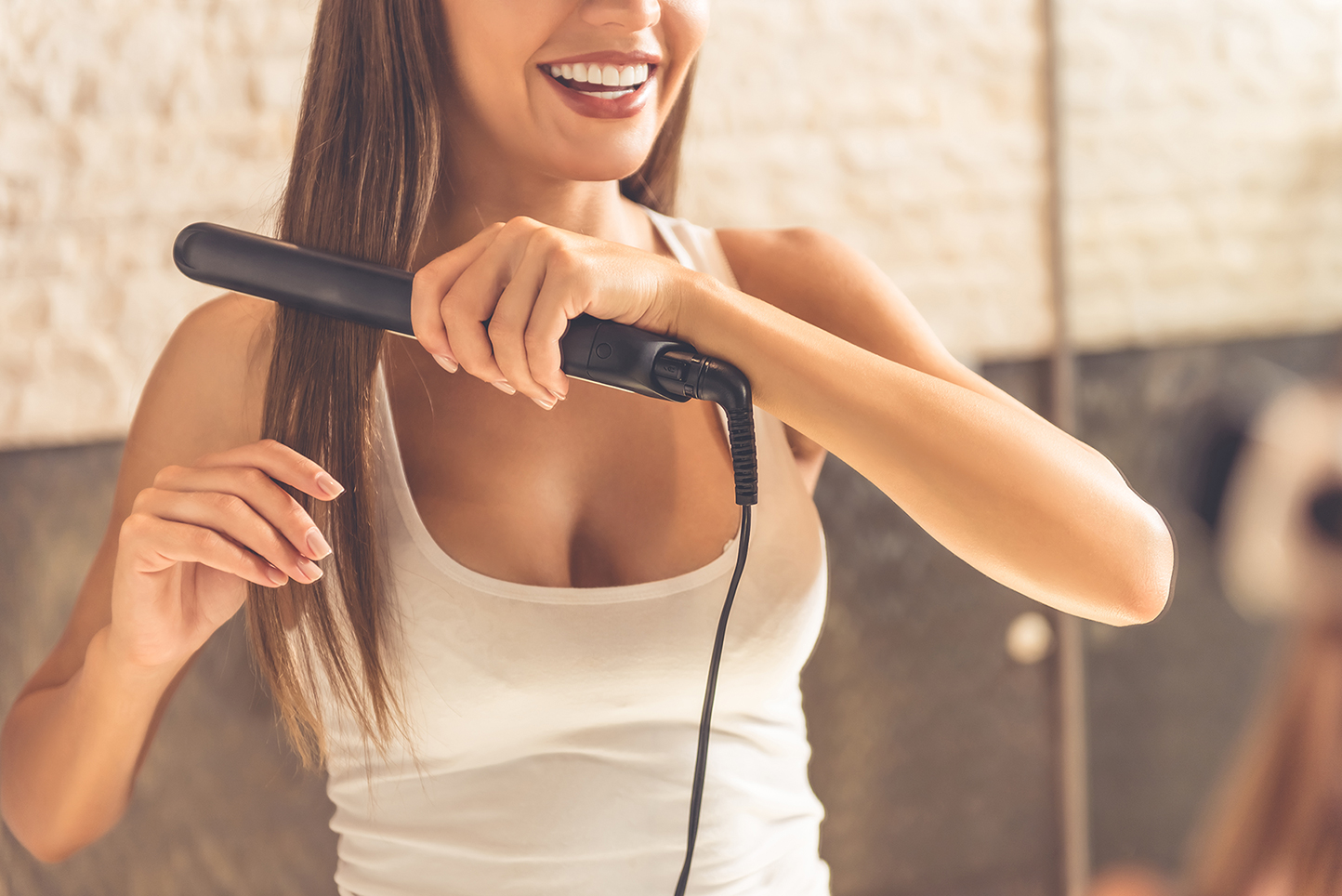 Tread carefully with heat tools!
Using a heat straightener or curling iron on just-bleached hair is sort of like sunbathing when you already have a bad sunburn—you're exposing dry, vulnerable hair to even more damage. Air-drying is the best way to go but if you
 must
 use heat tools, use our 
Blow Out Cream
with silicone-free heat protection called
Dermofeel®
Sensolv
, a silicone alternative that is 100 percent natural in origin.
Finish off with a high quality oil.

Take a small amount of
REJUVENIQE® Oil Intensive
in your palms, rub them together and then run it through your hair, once your hair is completely dry.
Admittedly, all this is a bit of high maintenance but it will keep your hair from looking dried and brittle. As the saying goes, "Your hair is your crown. Treat it like royalty!"