Hacks For Getting The Most Out Of Curly Hair!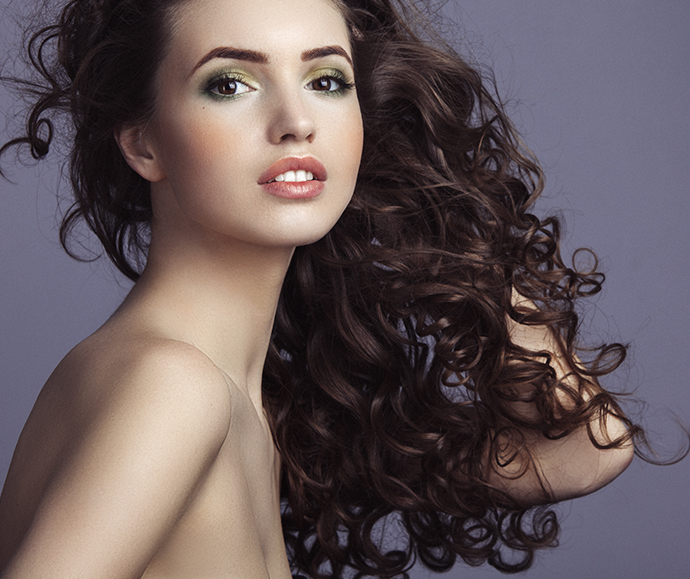 It's a given that anyone with curly hair has heard someone with straight hair cry, "Your hair is so gorgeous! My hair is stick straight. I wish I had curls!" While it's a compliment, straight haired people don't know how hard it is to have a good curly hair day. But we've got some tips to help you have lots of good days!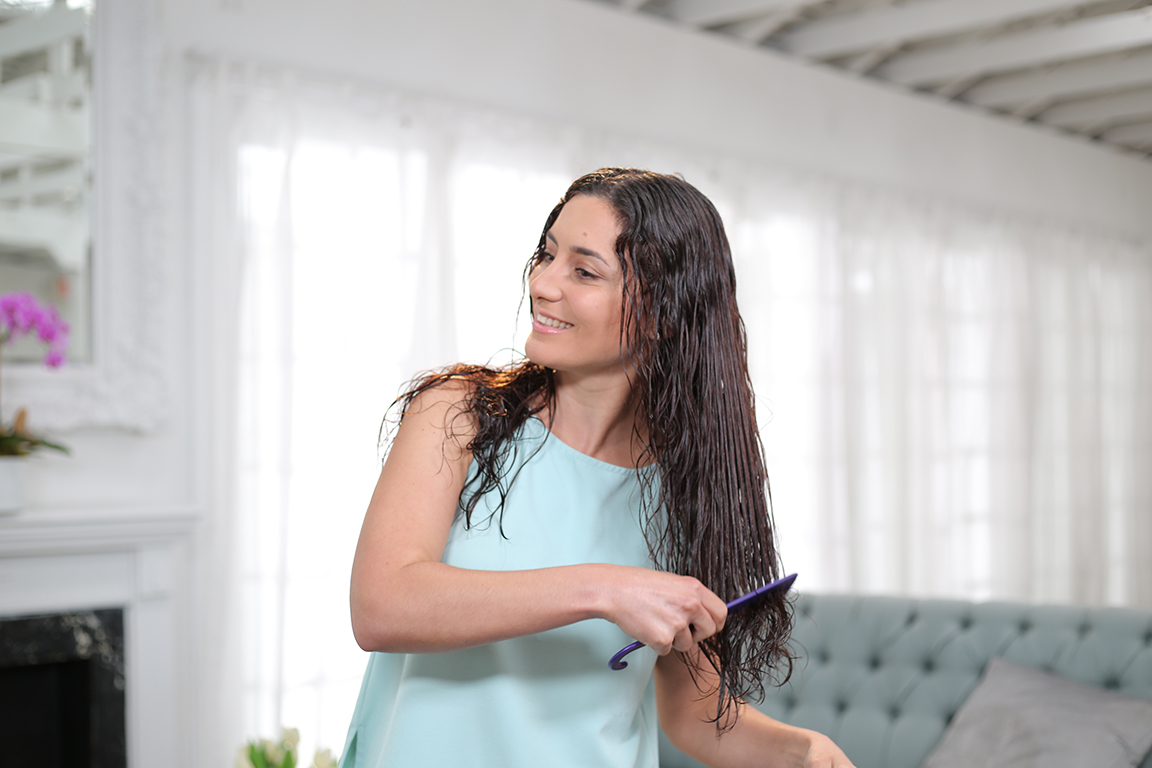 Always comb your hair from the bottom up!

Starting at the bottom allows you to gently detangle each knot, rather than compounding them all toward the bottom and yanking your way through with a comb.
Use a wide-tooth comb, never a brush!
Curly hair is very fragile. Using a wide-tooth comb is the gentlest way to detangle curls. It also won't disturb the natural curl pattern like a brush. Better yet, go for finger-combing for the most gentle approach.
Forget the towel! Use a T-shirt!

If you want to greatly reduce frizz and breakage, dry your hair with a T-Shirt after washing. They're much softer than rough towels. But since shirts aren't as absorbent, make sure you very gently squeeze your hair out before drying. Make sure not to twist it as well.
Right after washing, smooth a small amount of serum through your hair to smooth and give your curls definition and separation. REJUVENIQE® Oil Intensive does the trick! REJUVENIQE's proprietary blend of unique botanical oils is rich in rejuvenating vitamins, minerals and antioxidants that mimic the body's own natural oils, allowing for deeper, quicker and more complete absorption for the hair. It will cradle your curls in luxury and bring out your natural shine.
Curly hair is so fragile and coarse that it is prone to split ends. Try a product that actually repairs split ends like REJUVABEADS®! The product selectively targets, deposits on and heals split-ends and other damaged or stressed areas along the hair shaft, eliminating breakage and frizz, decreasing friction, increasing shine and helping improve color. Hair is left stronger, more flexible, manageable and resilient. Split ends are definitely not a good look (not to mention they can make your hair frizzy!) so if you want healthy curls that look silky smooth, use REJUVABEADS®.
*Independent testing has demonstrated that REJUVABEADS ® resulted in a 100% repair of split ends 3mm long and under within one minute following application.