5 Ways to Have an Unforgettable Valentine's on a Budget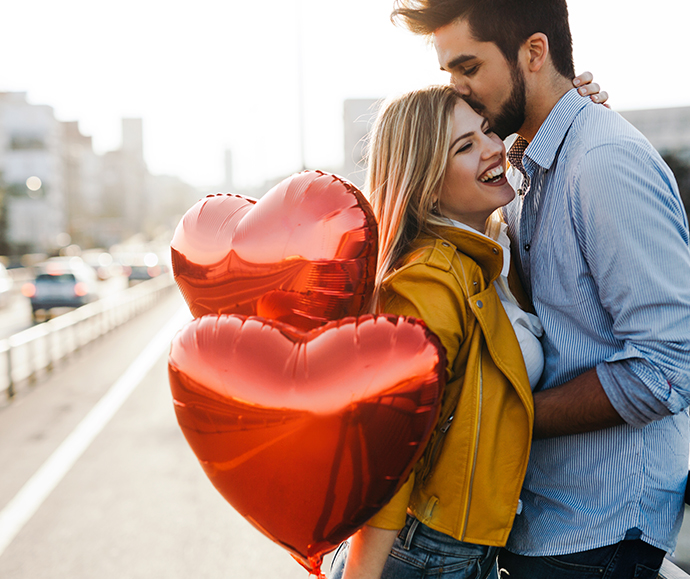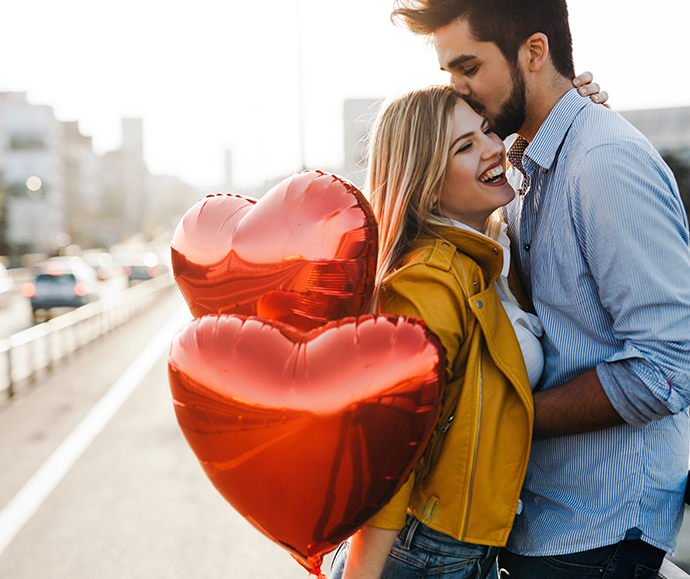 At its heart, Valentine's Day is a moment to cherish and celebrate a romantic partner and your relationship together. While this should be one of the happiest days of the year, all too often stress and anxiety about having "the perfect day" can ruin the moment.
First things first, realize that you do not need to spend a large amount of money to give your partner the perfect Valentine's Day experience. Your partner will always love and cherish a moment that you put real thought and care into over a fancy dinner and expensive gift done just to fulfill an expectation.
So, if you really want to have a day to remember without breaking the bank, consider any of these five options.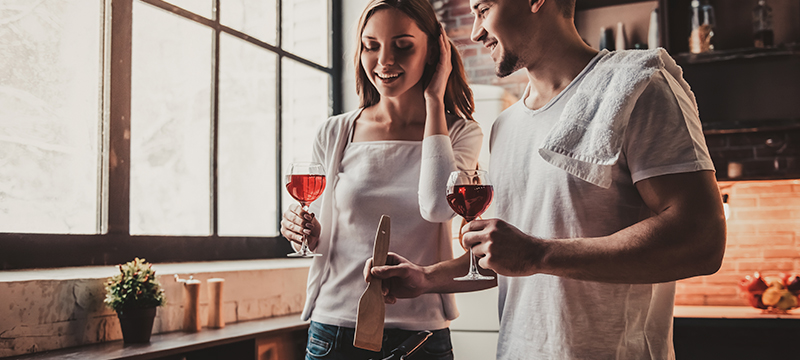 Plan a Thoughtful Night In
Valentine's Day lands on a weekday this year, so chances are getting out may be more trouble than it's worth. Simply getting a few hours to relax with each other can be the best date of all– especially if you go the extra mile.
Volunteer to make your partner's favorite dinner. Or, even better, work together to make a memorable meal.
Be sure to be a little extra with how you prepare the dinner – dress up a bit, light some candles, open that bottle of wine you've been saving.
Clean and decorate a little ahead of time, to help clear your minds and put you in a better mood.
Make a playlist of your favorite songs, both for the dinner and for the time you're relaxing together after.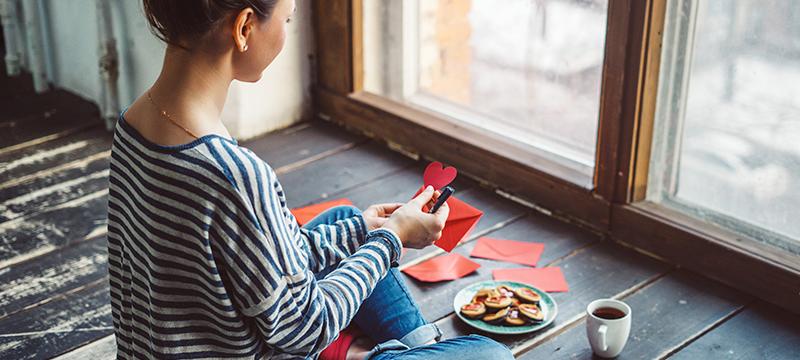 Create a DIY Gift Basket
Gifts are an essential part of a celebration. They help to mark the occasion and can serve as a special surprise for your loved one. That doesn't mean you need to go "all out" on the one perfect gift – a selection of thoughtful items will have the same impact.
Chocolates are the expected sweet gift for Valentine's, but don't be afraid to break the mold if your partner prefers other treats. Nuts, fruits, or hard candies can be just as delicious.
Take those treats and arrange them in a Valentine's Day-themed mug or red and white dish. The extra effort helps show your appreciation.
If you really would like to craft something unique for your partner, consider taking inspiration from any of these DIY gifts. We especially like the #10 book safe, the #24 map themed coasters and the #75 flavored salts.
There is nothing that says "I love you" more than taking your time to put your own words down on paper. A sincere letter about your true feelings will be something your partner will cherish for years.
Enjoy a Casual Date Night
Have a little more freedom on hand and want to spend a night out? You still don't have to book weeks ahead for prix fixe menus and formal theatres. A casual date night not only will be easier to plan ahead, it'll be easier on the bank account as well.
Not all romances are tragic, a night of laughs can be a great time. Look for local comedy shows, stand-ups, or improv troupes that you and your partner can enjoy.
Not afraid to laugh at each other? Try finding a bar or arcade that offers karaoke. This could also be an amazing double date opportunity.
Dinner and a movie may sound cliché, but as always, it's the thought that counts. If nothing great is playing at the local cinema, consider taking in a college theatre production or other small venue show.
If you and your partner enjoy alcoholic drinks, take a tour of a brewery or distillery. Local crafting is huge right now, and chances are you have a nearby location where you can enjoy a tasting menus for a wide variety of flavors.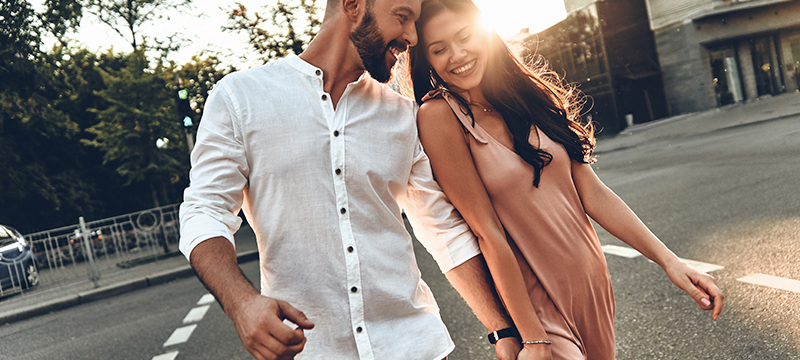 Spend a night "out"
Going out doesn't mean you have to settle for one location. If you enjoy good weather in February then walking around and exploring your hometown or nearby city can make for a very memorable night.
Up for an urban adventure? Visit local landmarks, museums, and art galleries. They tend to not be as crowded as other entertainment options and less expensive.
Or, if you prefer the lure of the great outdoors, you could enjoy a hike, a beach picnic, or a snowshoeing adventure – depending on your local climate, of course.
A picnic lunch (for the day) or wine and desserts (for the evening) can be a great time together either in a local park or just in your backyard.
If the weather is really on your side, consider watching the sunset and then some comfortable stargazing from a nearby location. If the weather isn't great, you could always go with the "night in" plan.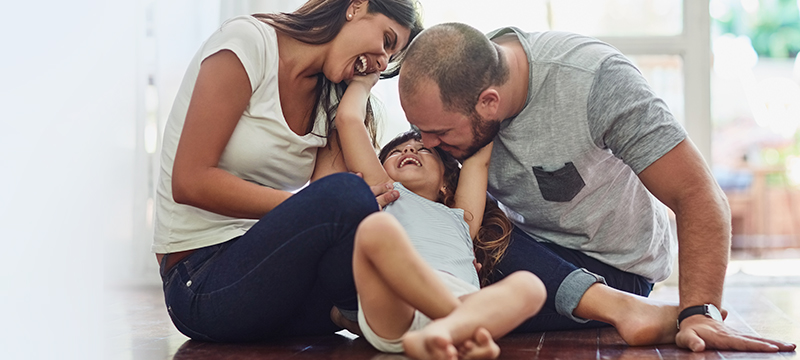 Share the Love
Love is greatest when it's shared, so don't feel like your Valentine's Day has to be spent with just your partner. Special nights with friends and family can be even more enriching when you embrace the other relationships in your lives.
Can't find a babysitter for the kids? Plan a family game night with desserts and hot chocolate. It'll be a great opportunity to pull them away from their mobile devices.
If you have family members who are alone on Valentine's, consider making plans to invite them over – especially if they've just lost their own partner. Just that one night could mean the world to them.
A day of service could also make the difference for someone's life. Volunteering for your church, shelter, food bank, or local charity may not be the traditional idea of a Valentine's date, but it might end up being the one you'll remember for a lifetime.
No matter what you decide to do for your partner on Valentine's Day, just remember that the thought, care and presentation will put into it will give you both with more than any amount you can spend.