Molly loves her MONAT! After seeing the results the products have had on her hair, who wouldn't? In her own words:
"No frizz, so many curls and so defined! My hair is so healthy and shiny! I love MONAT! I will never put another product in my hair again!"
— Molly McAnally
To begin transforming your hair like Molly, follow these simple tips**:
Wash and condition with Renew Shampoo and Restore Leave-In Conditioner.
Place a quarter-size amount of Restyle Instant Sculpting Taffy in the palm of your hand; add several drops of REJUVENIQE™ Oil Intensive. Use more or less product depending on the length of your hair.
Rub hands together and apply evenly throughout hair, scrunching with your hands.
Seal your natural look with Refinish Control Hairspray.
Once a week, apply Replenish Masque all over hair from roots to ends, leave in for 20 minutes, and rinse out thoroughly.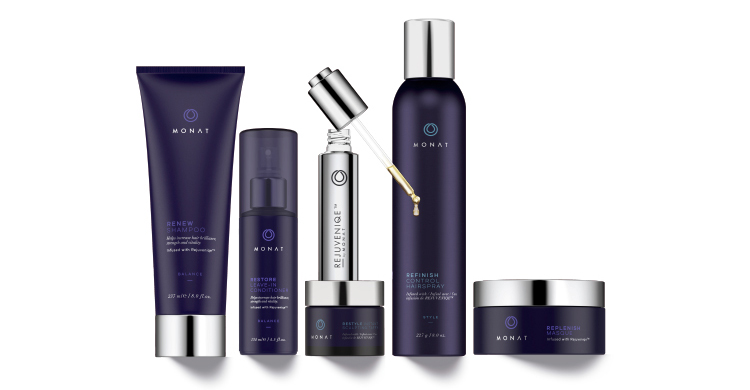 *By submitting your photos to MONAT, you are automatically confirming that you are of legal age and that you assign MONAT and anyone authorized by MONAT the absolute and irrevocable right and permission to use, reproduce, edit, exhibit, project, display, copyright, and/or publish and circulate the photos in all forms and media for art, advertising, publicity, public displays, exhibitions, and/or any other purposes. You are also automatically confirming that you will not be compensated or receive any monies in return for MONAT's use of your photos. **Testimonials are not a guarantee as to outcomes. Individual results may vary.