Make a Statement This Fall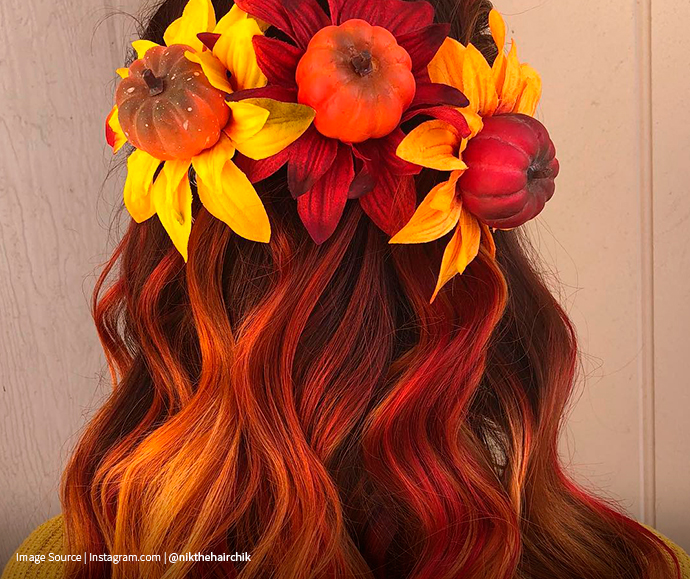 Fall into the season with a new pop of color
Cooler weather, outdoor festivals and pumpkin spice…all this and more make fall one of our fave seasons! Autumn is also the perfect season to embrace the power of change. All the brown and red hues are an ideal backdrop for a new do!
You can go for a minor change like highlights or lowlights—or make a bold statement with an overall color change. Whichever route you choose, let your new color be your best accessory this season!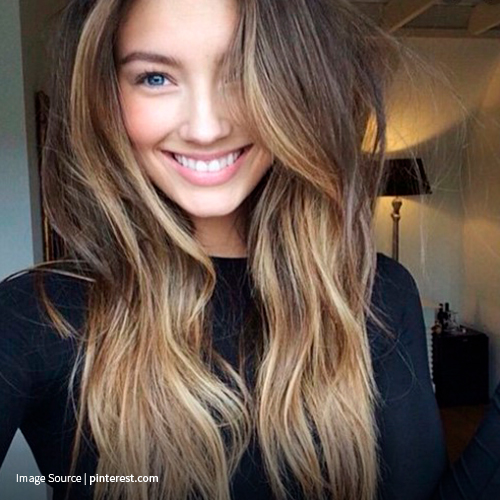 Face Framing Highlights
Many of us want to go darker as soon as fall rolls around. While there's certainly nothing wrong with that, going just a tad lighter can really make your hair pop. And going brunette with face-framing highlights are just thing for that! First, you'll want a very rich, brunette base before applying your highlight. Next, you'll want to paint your lighter highlights around your face for the pop and glow effect you're seeking. It brings the right amount attention to your face and is a fun way to lighten up your fall look without going all-in on a brighter style!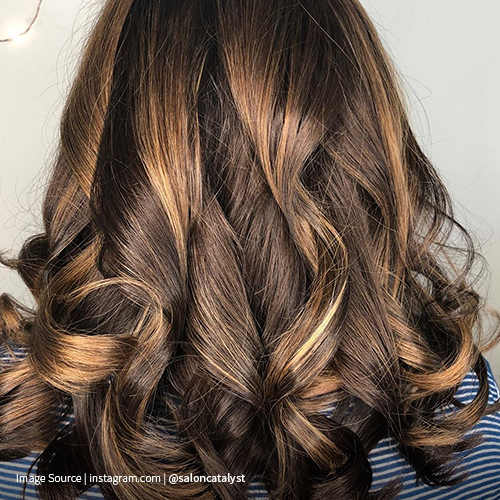 Chocolate Brown
Cinnamon-flavored treats and scents are the first to come to mind when thinking about fall, but when it comes to your locks, we think you should consider chocolate. Insert yum here! Choosing a rich, chocolate brown shade is great if you're looking to go a bit darker without dipping your locks all the way into the dark end of the color pool. Chocolate brown will also offer you a vibrant fall glow you can complement with the right shade of bronze makeup. Give it a shot!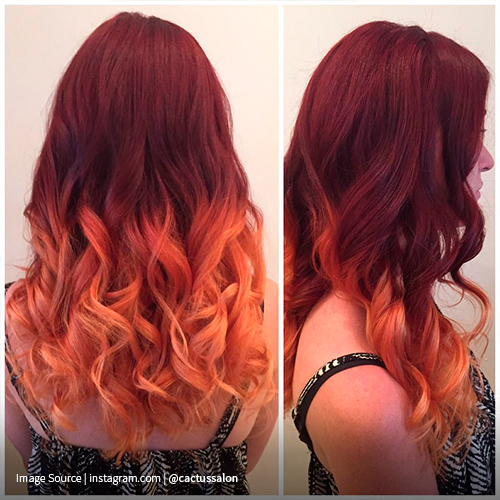 Cherry Red Ombre
Ombre has been among the hottest trends the past few years. We think it's only fitting for you to combine this hot trend with a hot new look and color! Red is always a striking look, and you'll have one of the season's most eye-catching styles with this look! Warm and fun, you can complement your cherry bomb ombre hair with a variety of makeup techniques and outfits!
Be sure to share your new Fall colors on social
#MONATstyle
.