Made with Love in the USA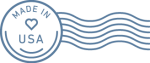 For centuries, the United States has excelled at conceiving the greatest technological and scientific innovations, from the first patent for the telephone and the first long-lasting light bulb to the first automobile assembly line and the first sustained and controlled powered flight. These inventions impacted—and still effect—our planet and humanity today. (Not to mention advancements in computer software and hardware and mechanics and engineering and aerodynamics...the list goes on.)
These developments—plus the beautiful diversity in ethnicity, culture, geography and climate, among other wonderful aspects of this land—have made our nation stand out and become an extraordinary world-renowned melting pot of possibilities!
So what does it mean to be "Made in the USA"? For MONAT, it means creating and offering products that meet the highest standards of quality and excellence, and taking pride in doing so!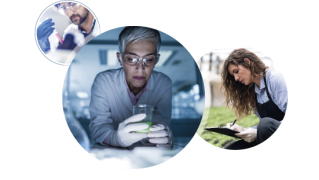 MONAT was founded two years ago in Miami, Florida, where its 210,000 sq.ft FDA registered/cGMP compliant facility is located. There, our highly experienced Research & Development team formulates our products in a state-of-the-art laboratory and it is from this location that all of the MONAT products are packed and dispatched to the U.S. and Canada.
MONAT is the result of over 100 years of combined industry knowledge and high-end technology innovations that came together at the right time and in the right place to deliver the highest-quality products and an amazing business opportunity.