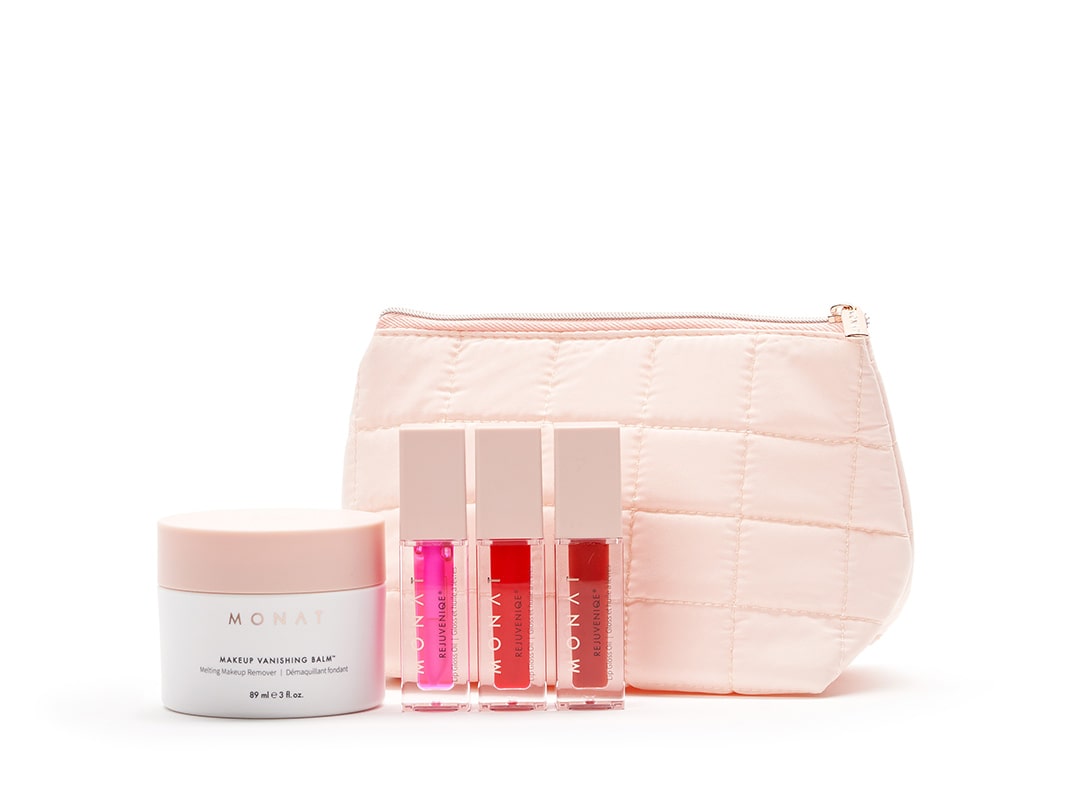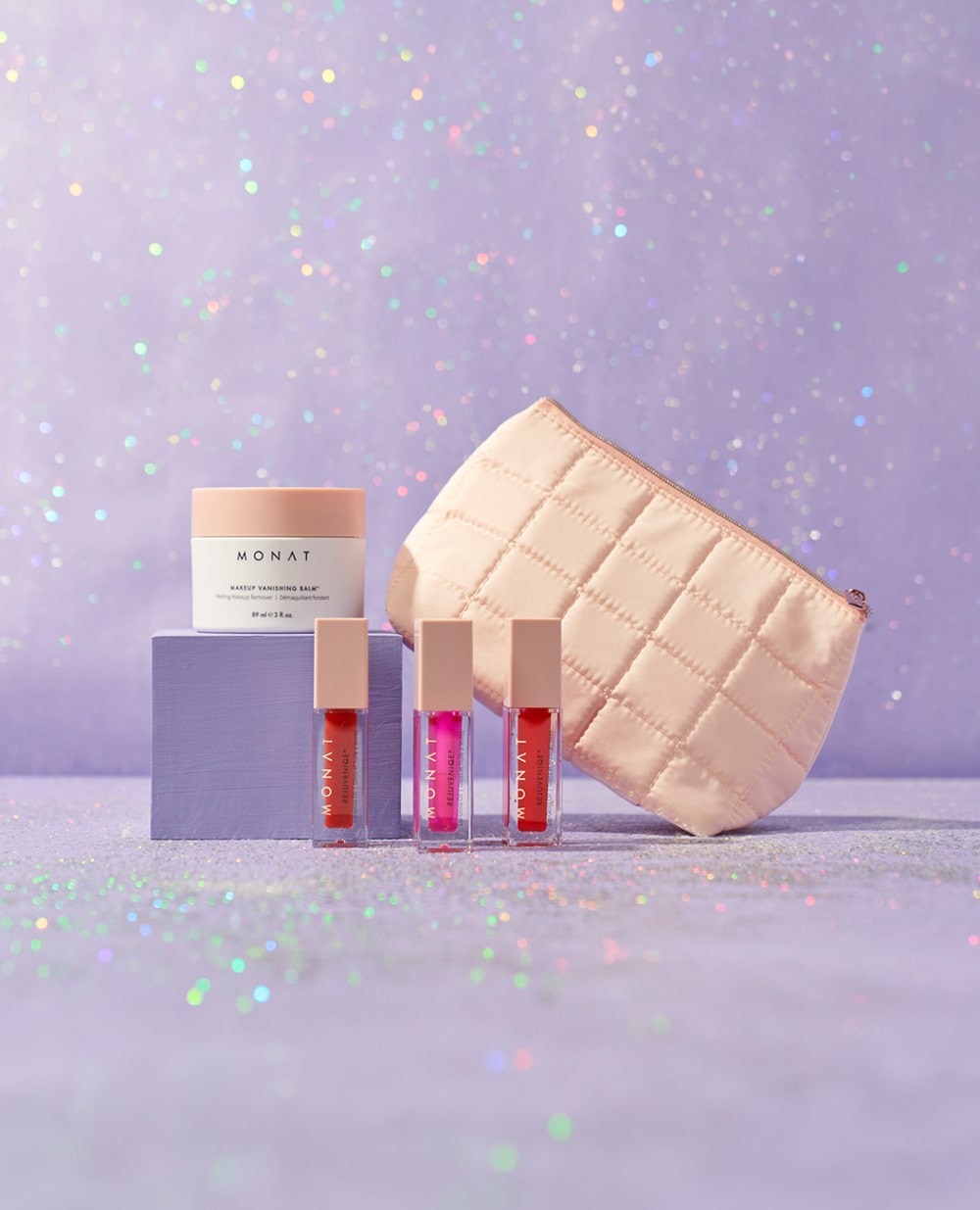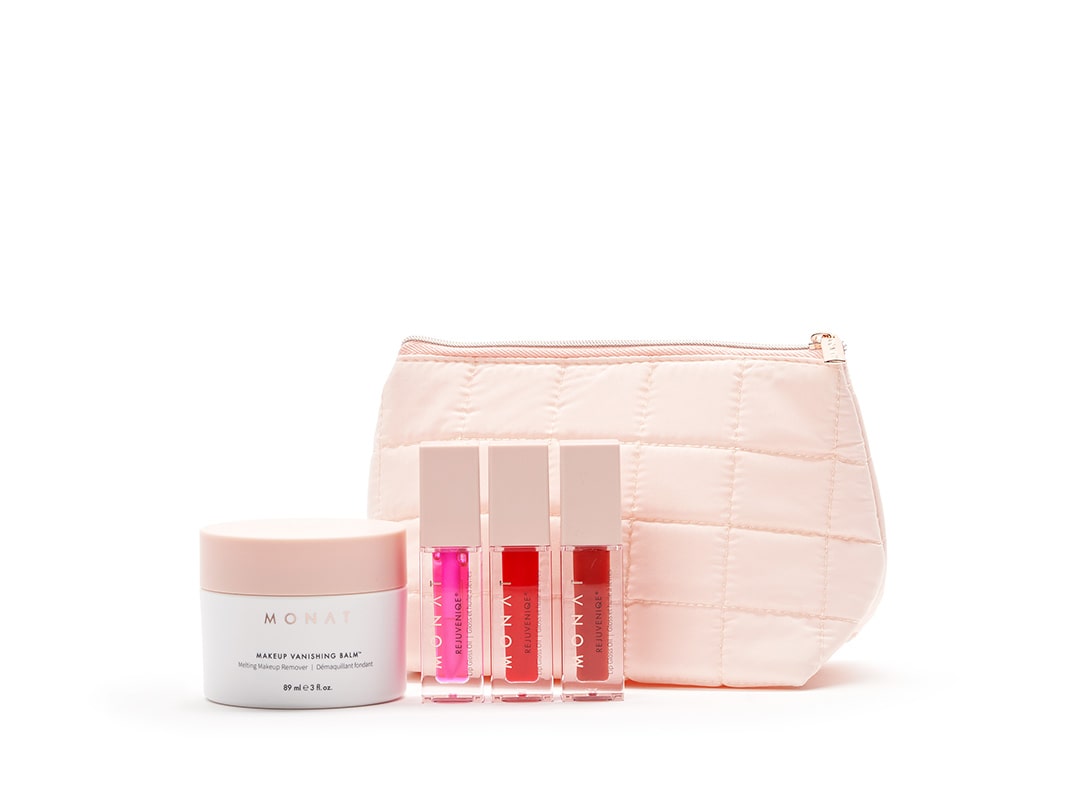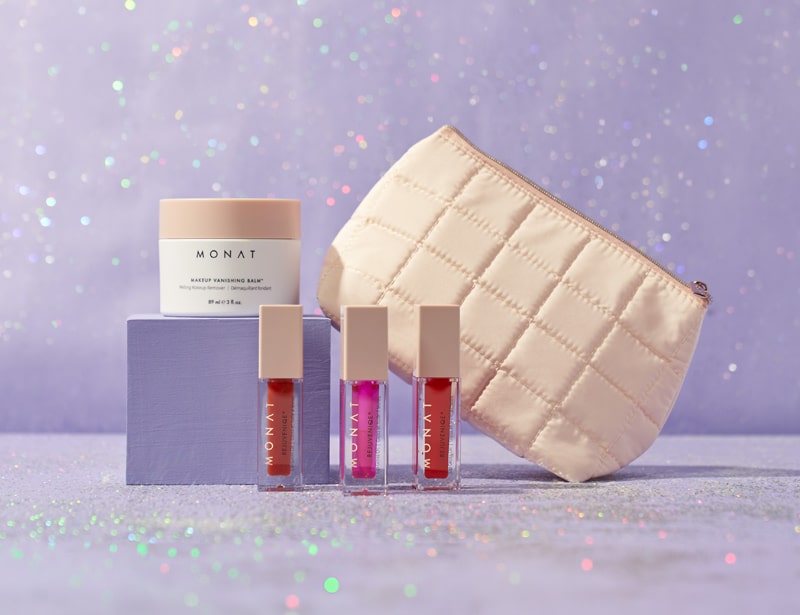 Retail Value
$175.00 (USD)
VIP Pays
$76.00 (USD)
Under the
Mistletoe
Holiday Collection 2023
INCLUDES
REJUVENIQE® Lip Gloss Oil Pretty in Pink
(13 ml e 0.44 fl. oz.)
---
REJUVENIQE® Lip Gloss Oil First Date
(13 ml e 0.44 fl. oz.)
---
REJUVENIQE® Lip Gloss Oil Naturally Nude
(13 ml e 0.44 fl. oz.)
---
Makeup Vanishing Balm
(89 ml e 3 fl. oz.)
Accessory:
Puffer Cosmetic Bag
Retail Value
$175.00 (USD)
VIP Pays
$76.00 (USD)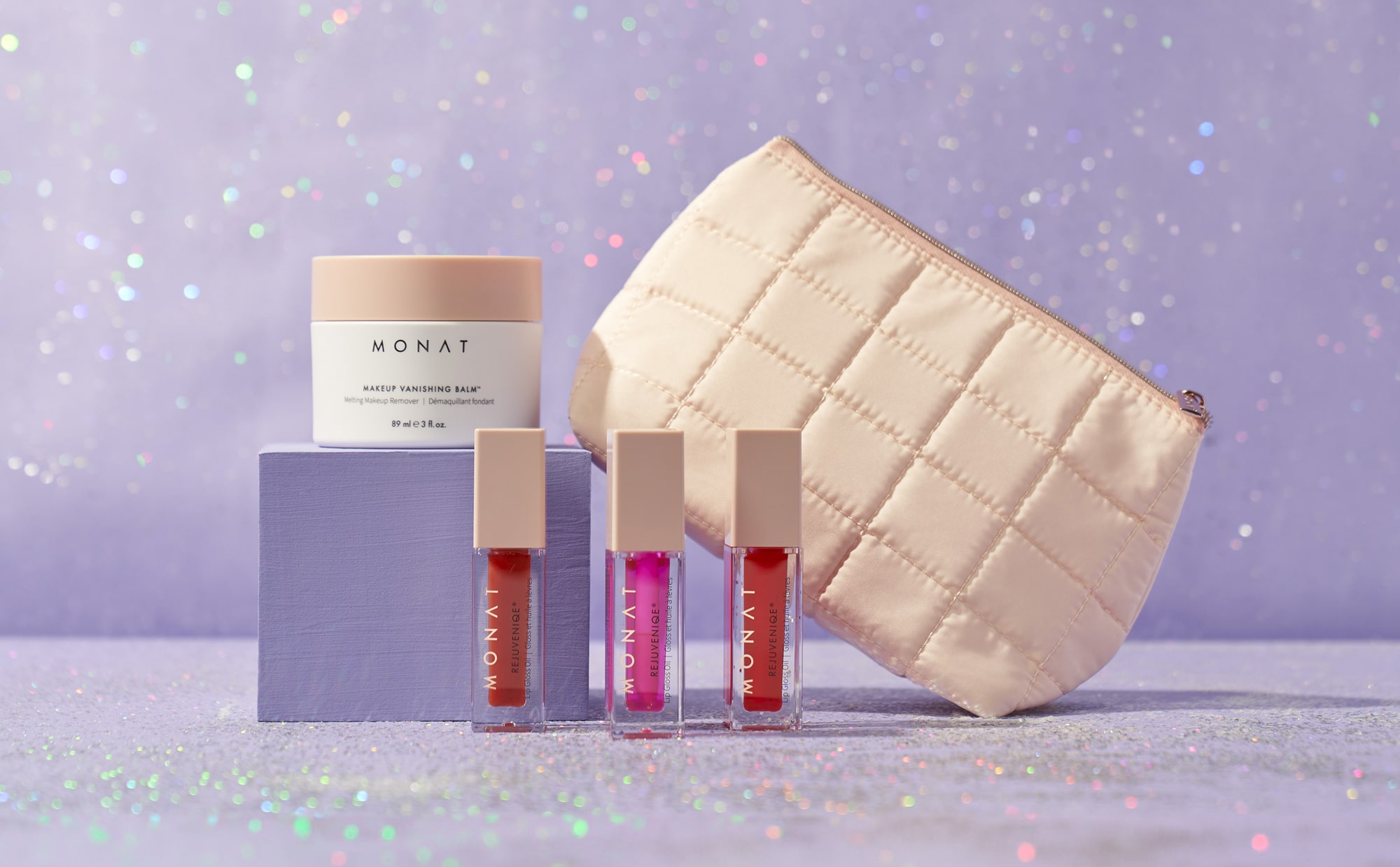 Don't leave them hanging underneath the mistletoe!
Be ready with perfectly hydrated lips from our limited-edition Lip Gloss Oils!
Infused with REJUVENIQE®, these little wonders add a touch of gloss to every celebration! The super-hydrating formula comes in three shiny shades—First Date, Pretty in Pink, and Naturally Nude—to provide instant glam to your look.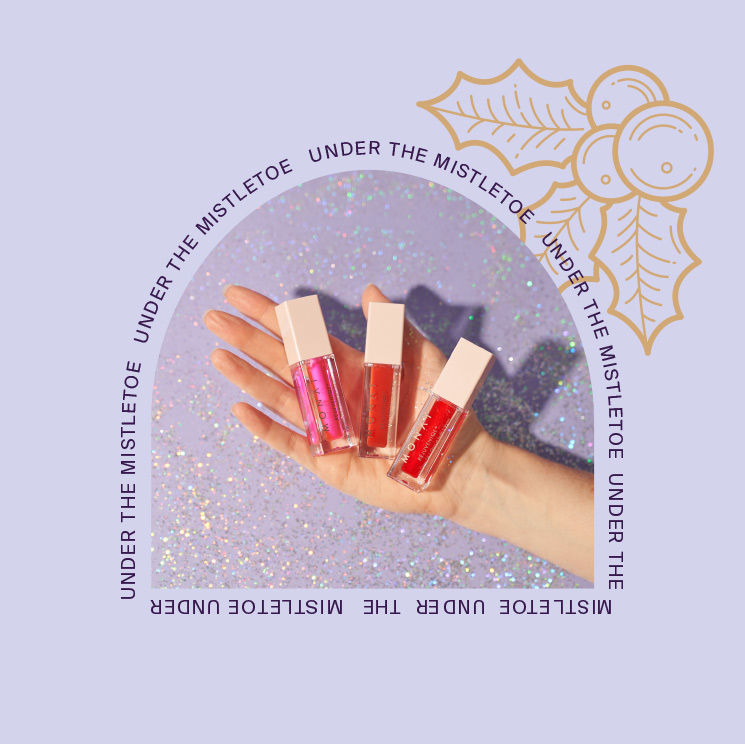 This sure-to-delight gift also includes our much-loved Makeup Vanishing Balm™.
The deep-cleansing formula gently melts in to dissolve stubborn makeup while leaving skin feeling soft, soothed, and nourished.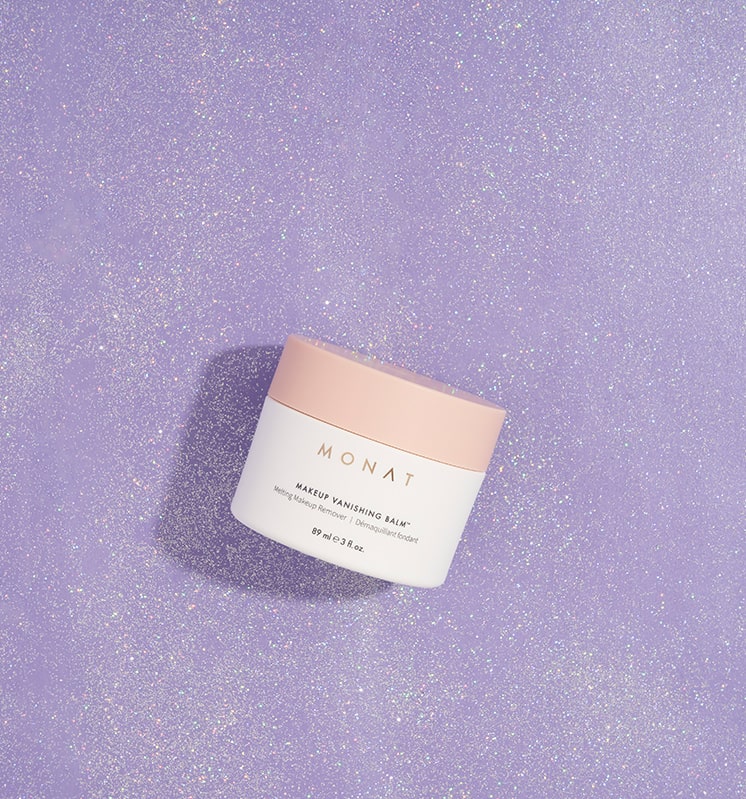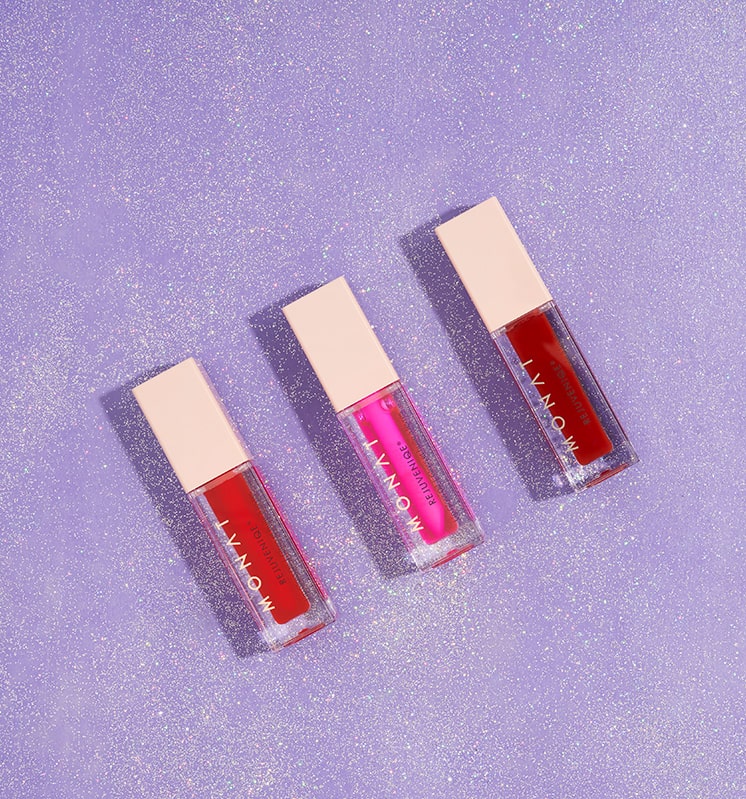 No one will be able to resist the cute and on-trend puffer cosmetic case that holds the Lip Gloss Oils and other on-the-go essentials.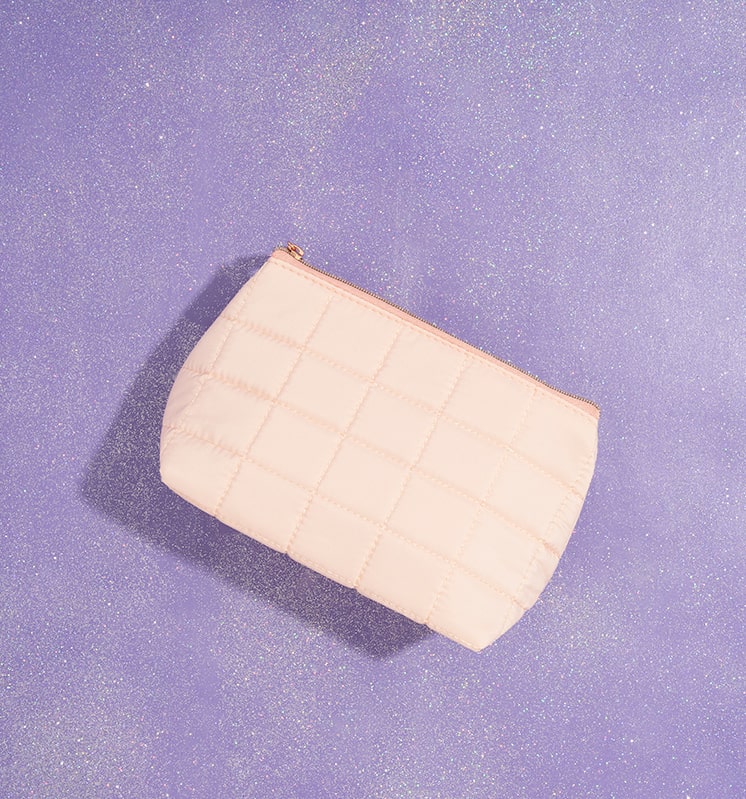 YOU MIGHT ALSO LIKE
Explore All Sets