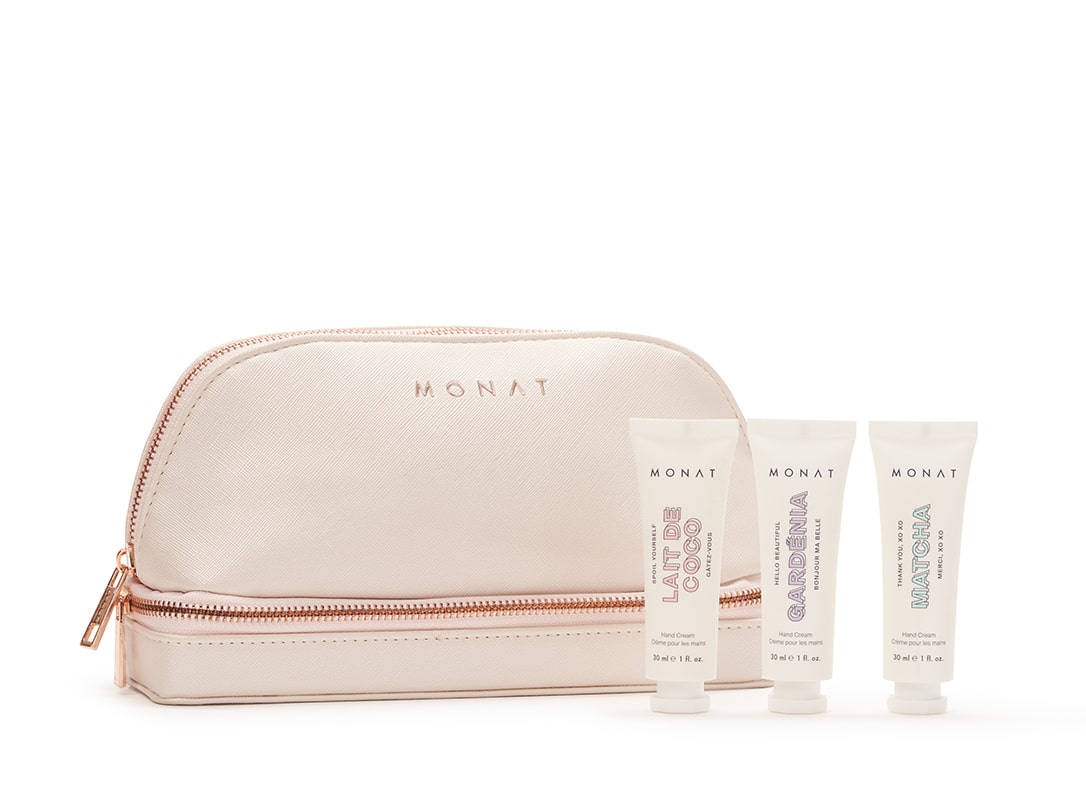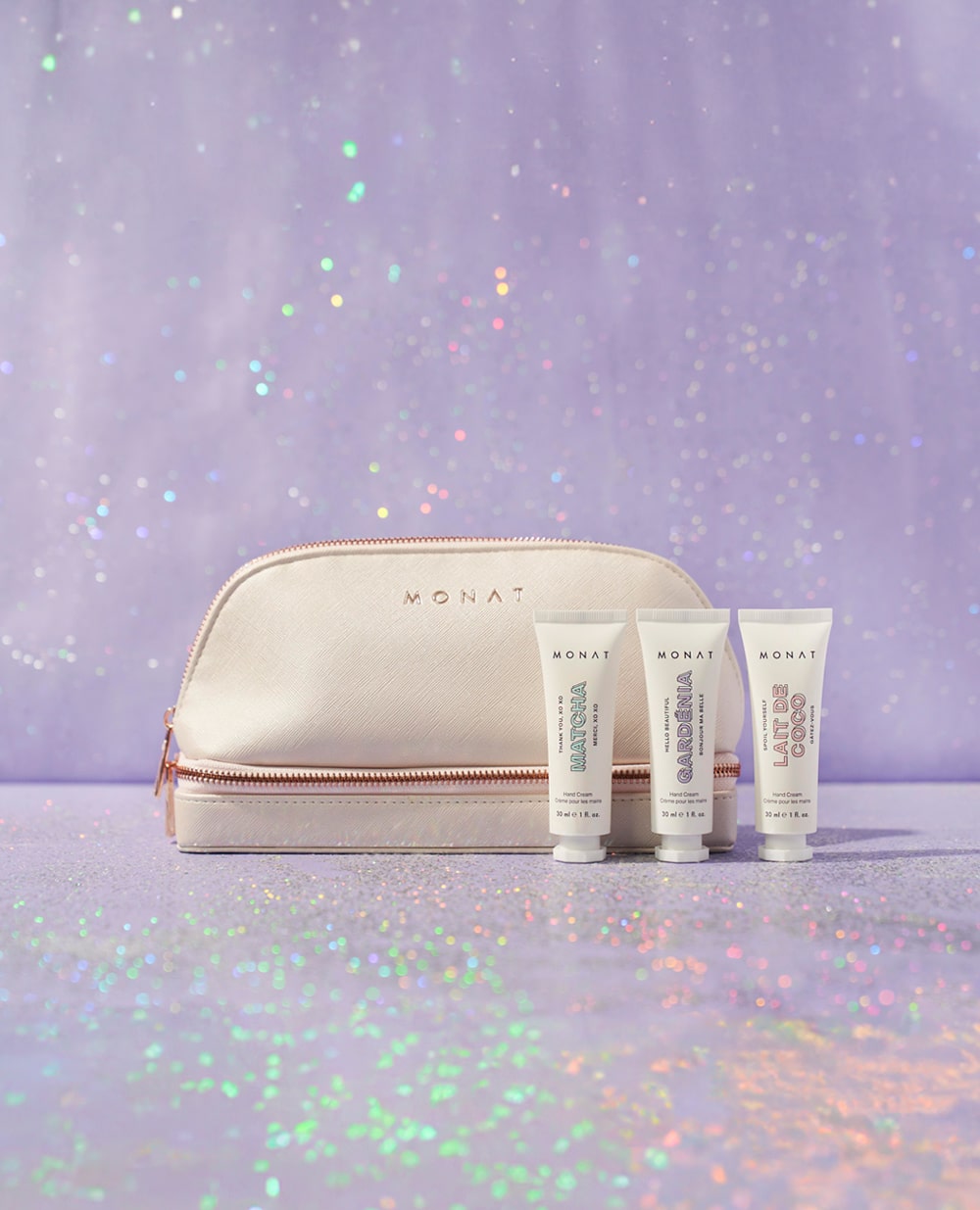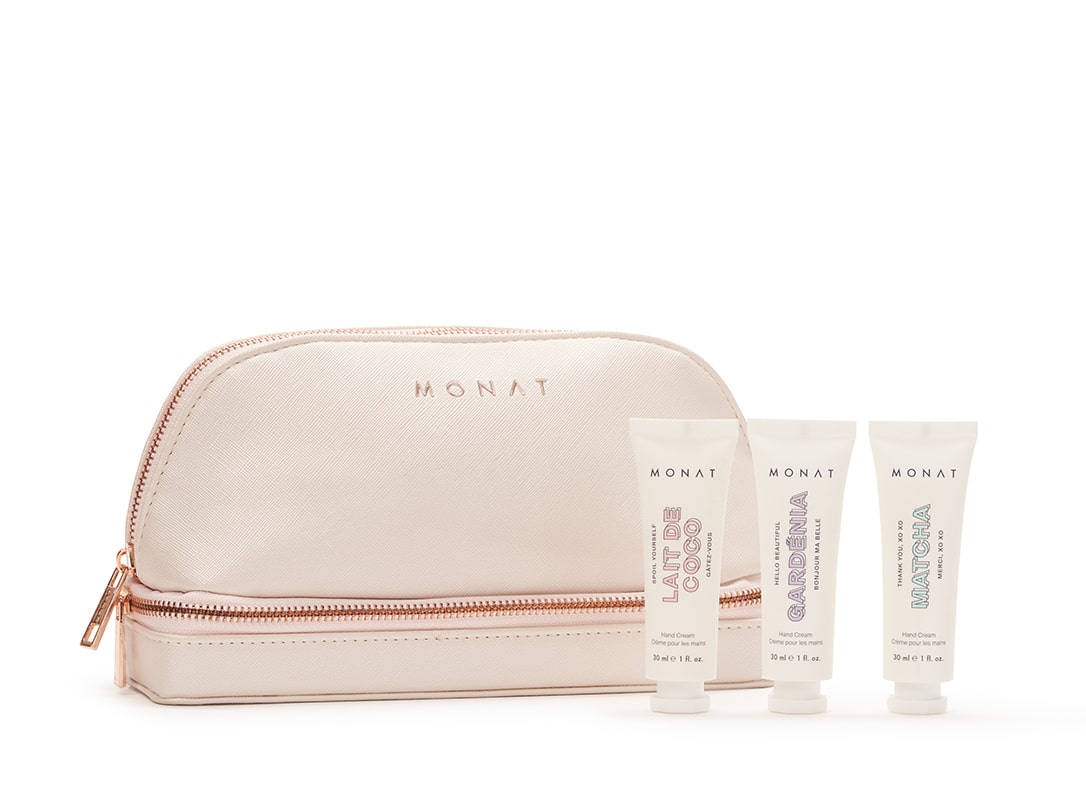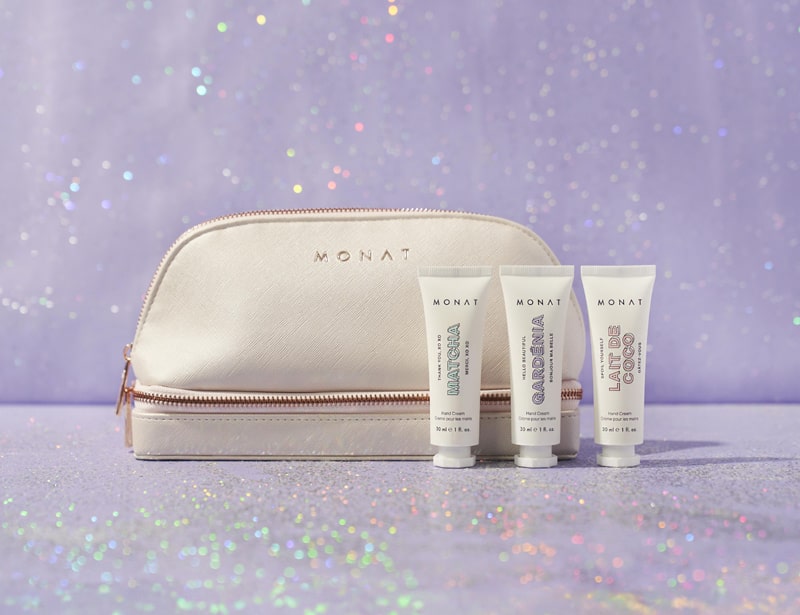 Retail Value
$90.00 (USD)
VIP Pays
$50.00 (USD)
Little Hand
Helpers
Holiday Collection 2023
INCLUDES
Thank You, XOXO Hand Cream
(30 ml ℮ 1 fl. oz.)
---
Spoil Yourself Hand Cream
(30 ml ℮ 1 fl. oz.)
---
Hello Beautiful Hand Cream
(30 ml ℮ 1 fl. oz.)
Accessory:
Cosmetic Keeper Vanity Travel Case
Retail Value
$90.00 (USD)
VIP Pays
$50.00 (USD)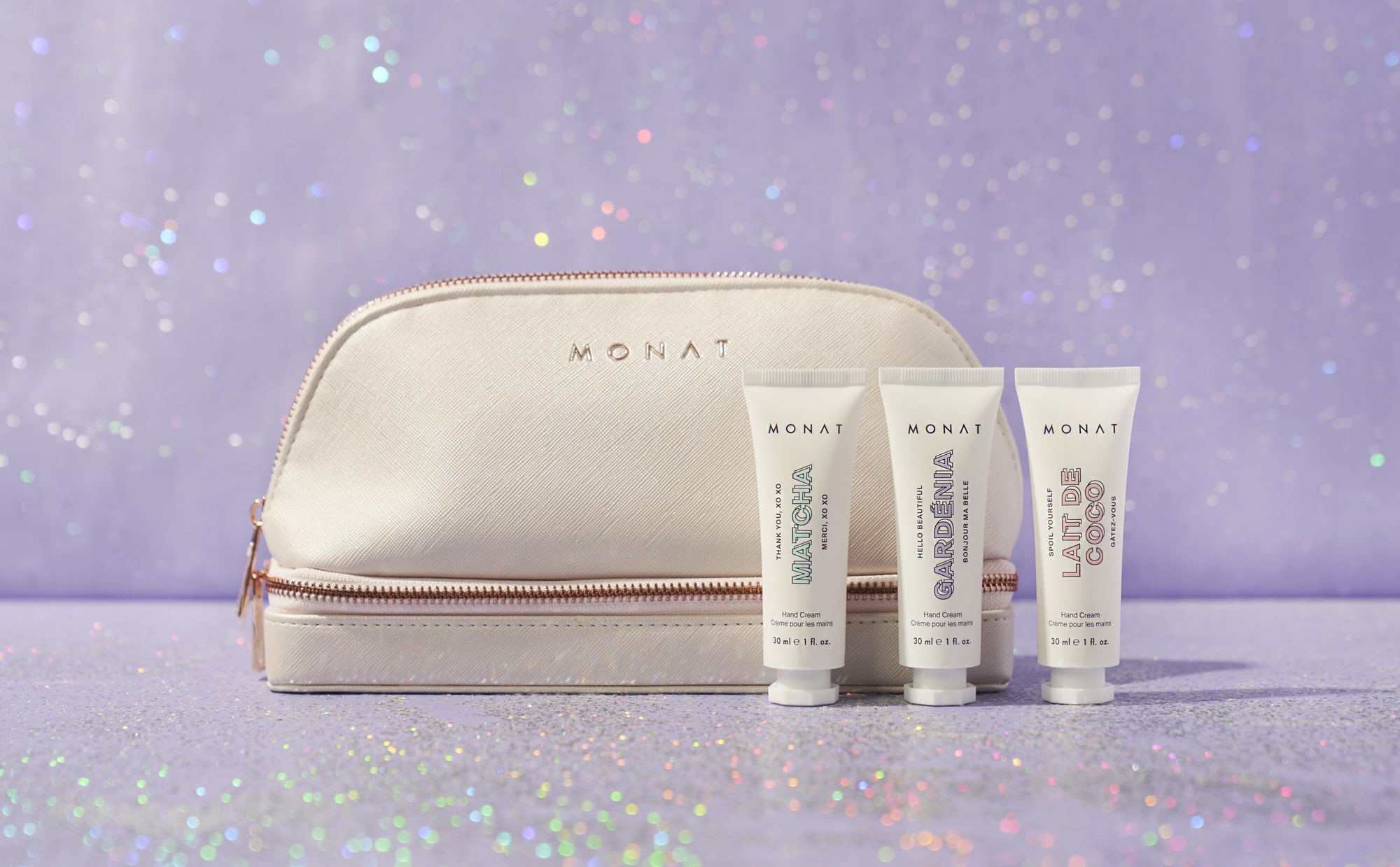 A classic MONAT holiday favorite, Little Hand Helpers includes three hydrating hand creams in perfectly portable sizes that can be popped in your purse or carry-on to take anywhere!
This giftable, limited-edition assortment of deeply moisturizing hand creams is the ideal way to keep hands hydrated and silky-soft during the cold winter months. Great for elbows, too!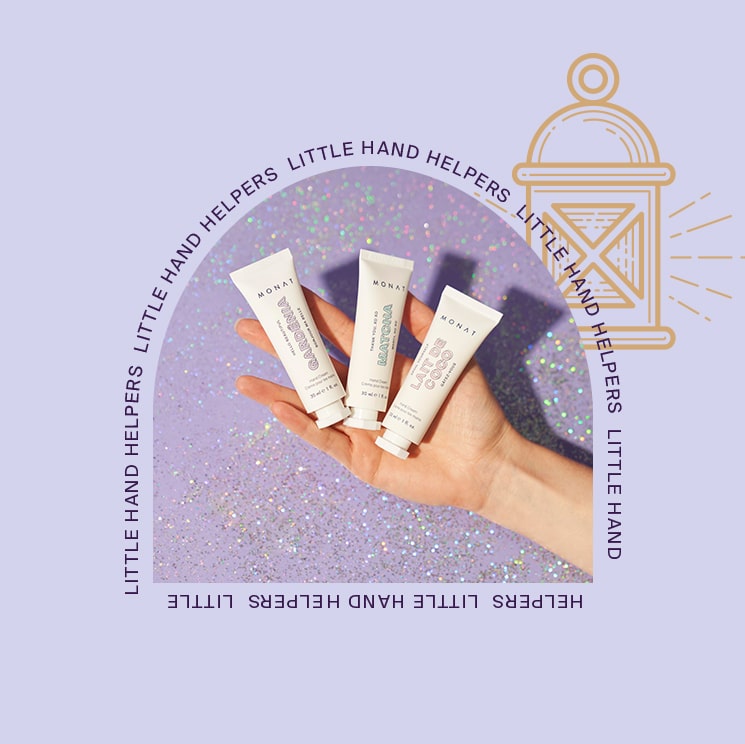 Give the set to your bestie or use individually as stocking stuffers or small gifts to celebrate anyone special.
With fun names and delicious scents including Lait De Coco, Gardenia, and Matcha, each hand cream comes in a playful package for the perfect gift!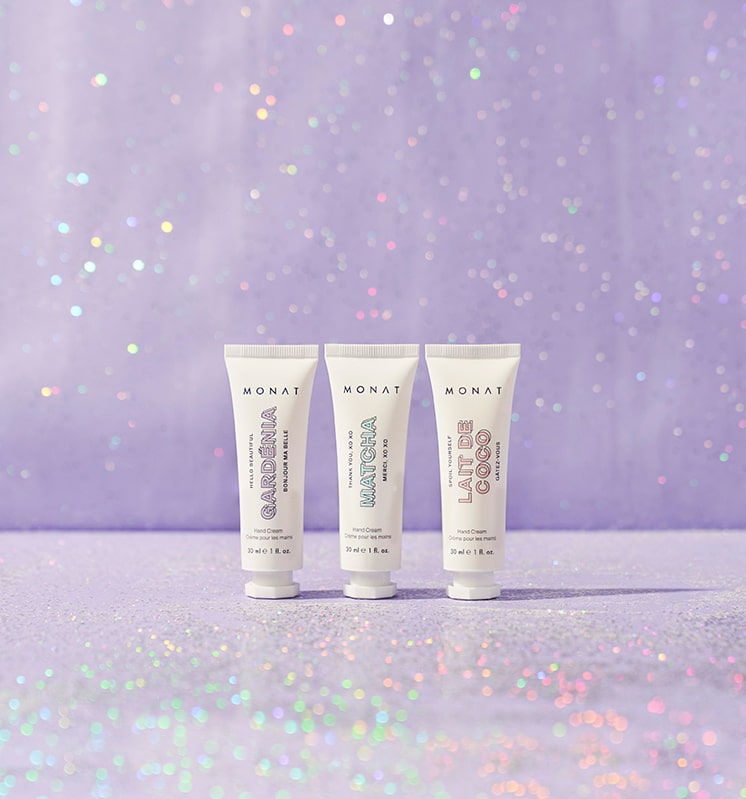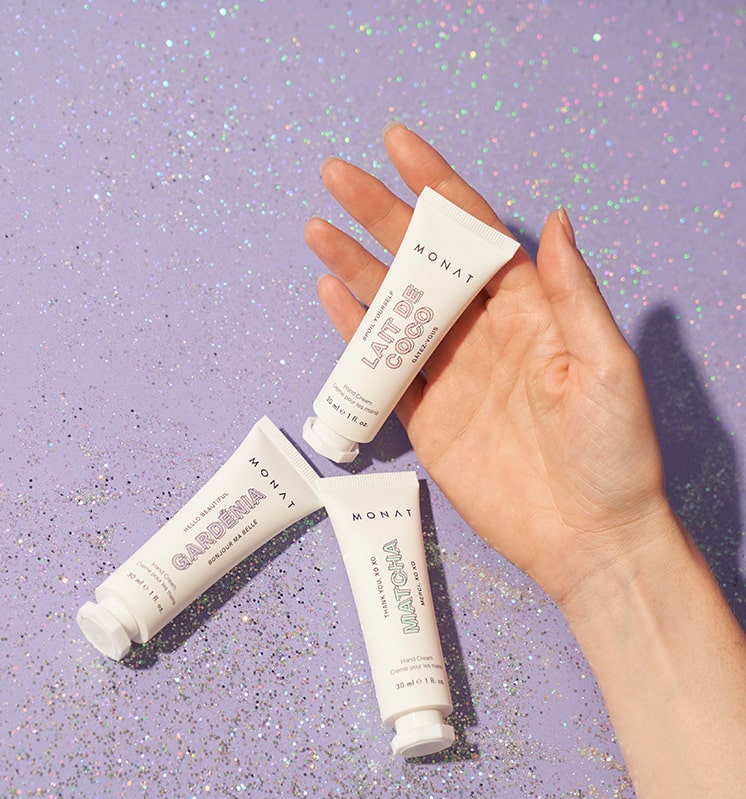 Your gift also includes the Cosmetic Keeper Vanity Travel Case, perfect to take must-haves with you wherever you go!
The unique design features a rose gold zip closure on top and a separate zippered velvet compartment on the bottom to hold jewelry.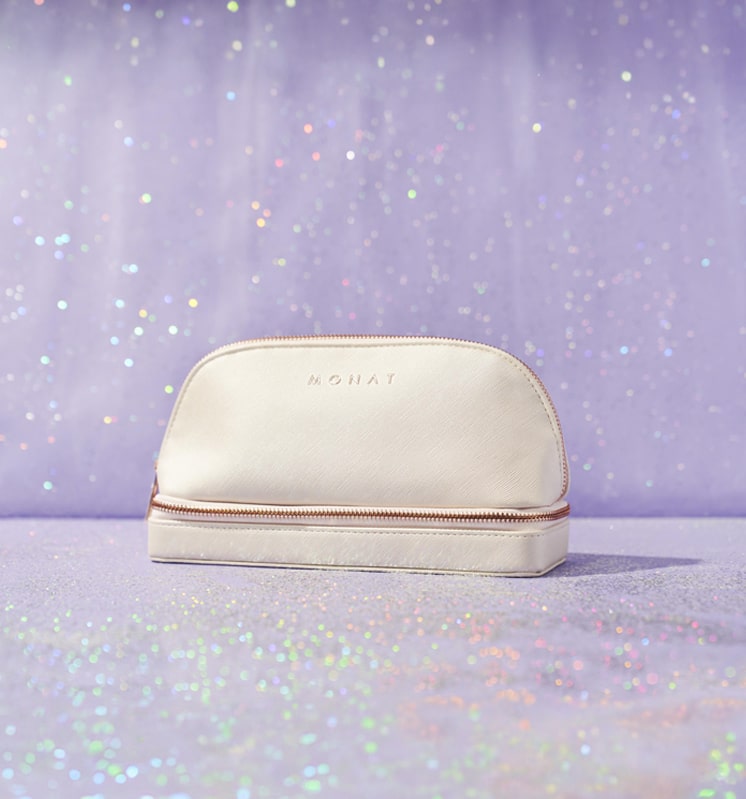 YOU MIGHT ALSO LIKE
Explore All Sets