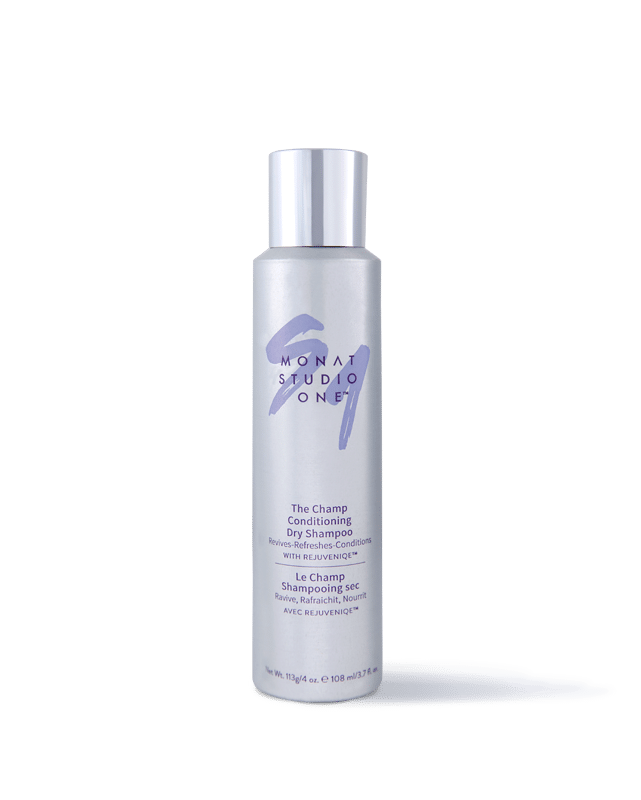 MONAT STUDIO ONE™
THE CHAMP™
Conditioning
Dry Shampoo
Enriquecido con REJUVENIQE®
Un champú en seco que absorbe la grasa, la suciedad y las impurezas entre lavados.
Net wt. 113g/4 oz. ℮ 108 ml/3.7 fl. oz.
Precio minorista
$46.00 (USD)
Precio para Clientes VIP
$39.00 (USD)
Para obtener más información sobre MONAT STUDIO ONE™ THE CHAMP™ Conditioning Dry Shampoo, comunícate con tu Market Partner de MONAT.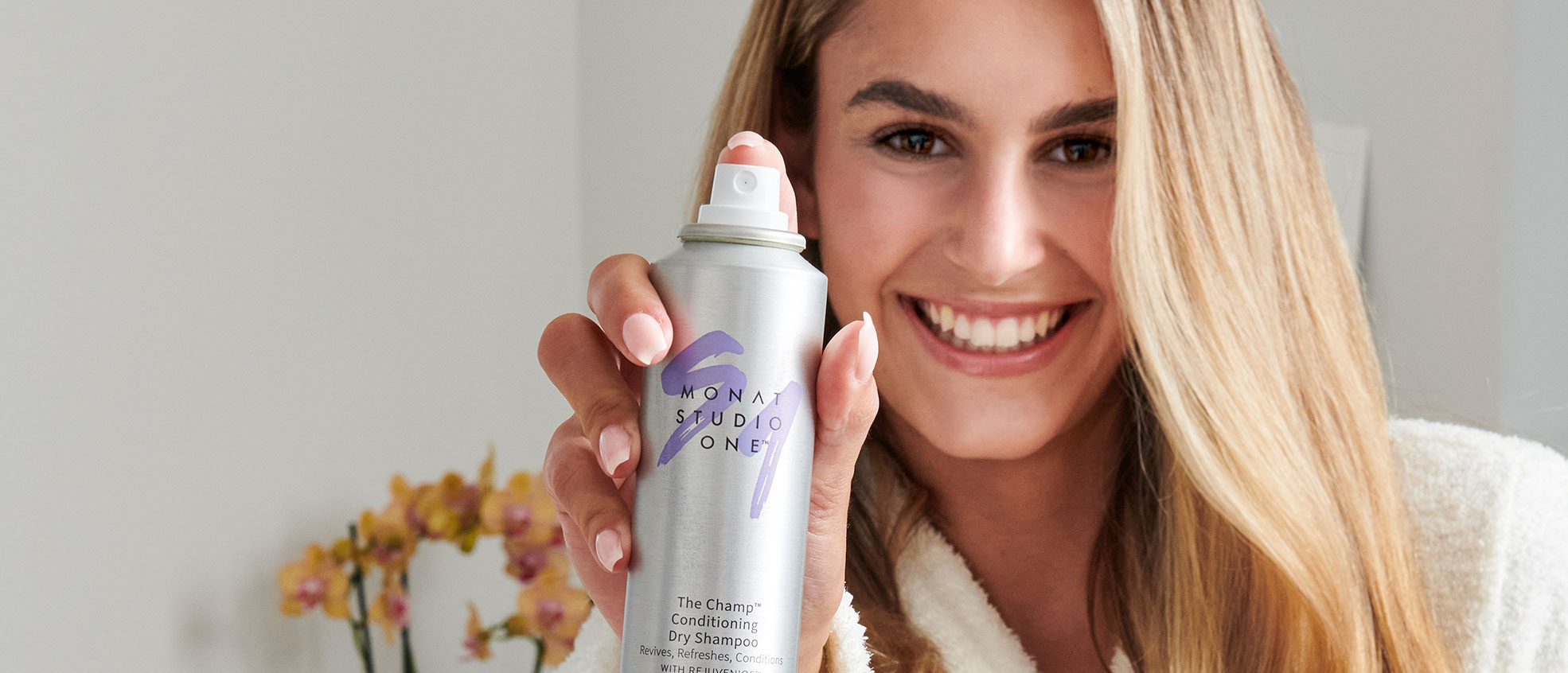 BENEFICIOS
Este champú en seco utiliza almidón de arroz ultrafino para absorber la grasa y así poder prolongar el peinado entre lavados.
Es ideal para todo tipo de cabello y texturas, seguro para cabellos teñidos, hipoalergénico y dermatológicamente probado.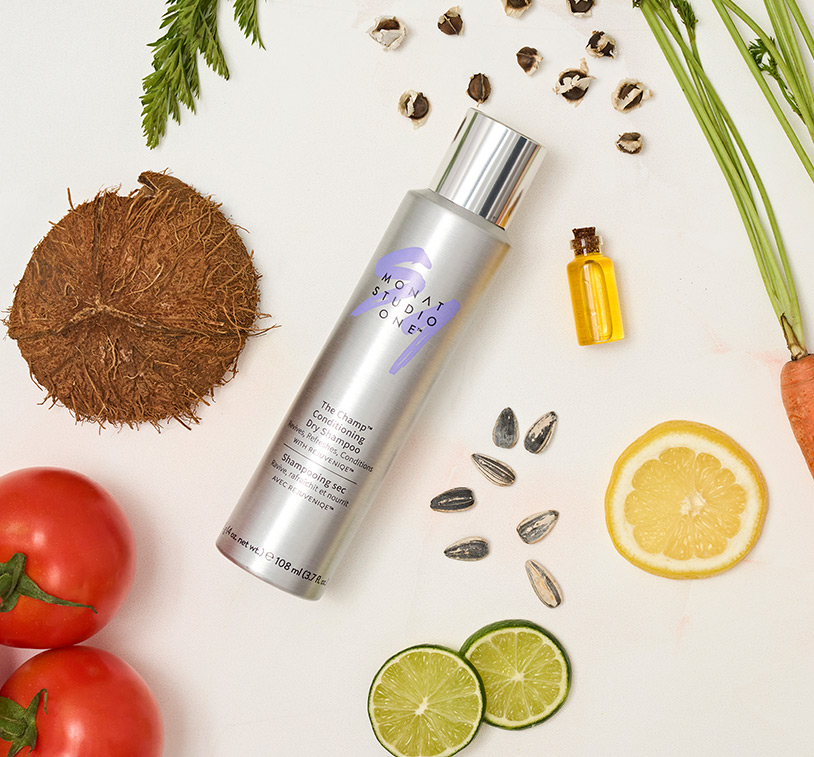 Características
/ Absorbe la grasa desde la raíz.
/ Agrega volumen y textura.
Fragancia: Con una fragancia cítrica y veraniega, con flores primaverales como el jazmín y la rosa mezcladas con mandarina y naranja Satsuma.
Textura: Polvo seco.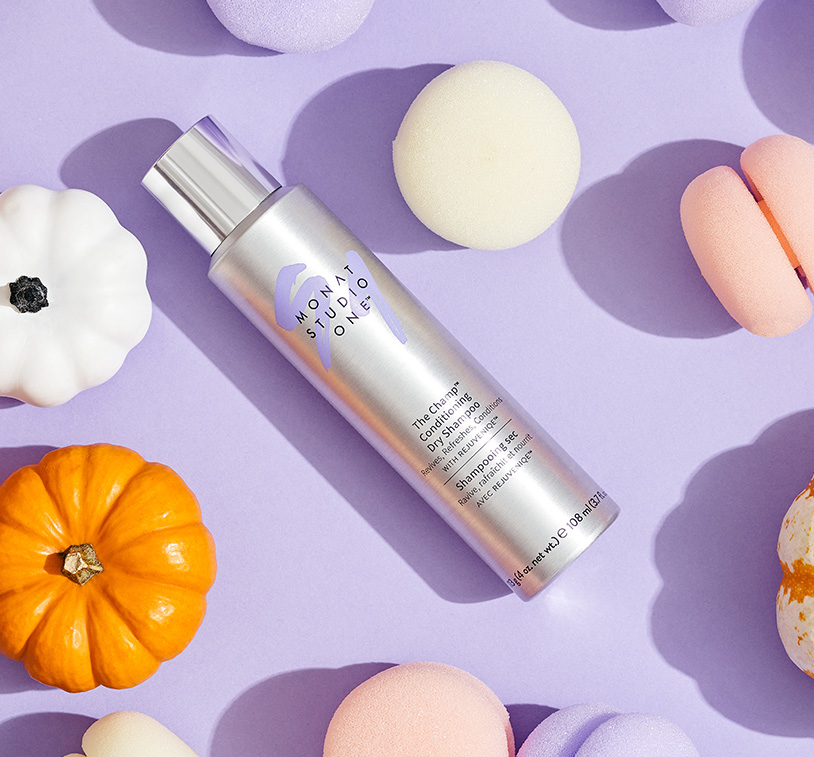 Combate el cabello graso con MONAT STUDIO ONE™ THE CHAMP™ Conditioning Dry Shampoo.
THE CHAMP™ es una forma rápida y sencilla de refrescar tus peinados entre lavados. Este champú seco elimina la suciedad, la grasa y las impurezas para que tu cabello luzca fabuloso.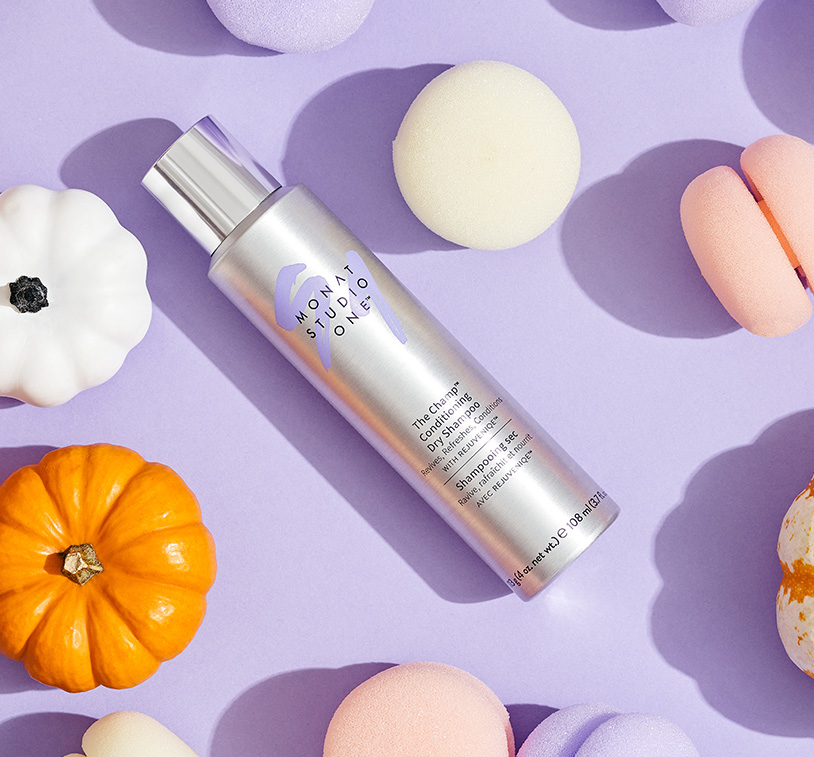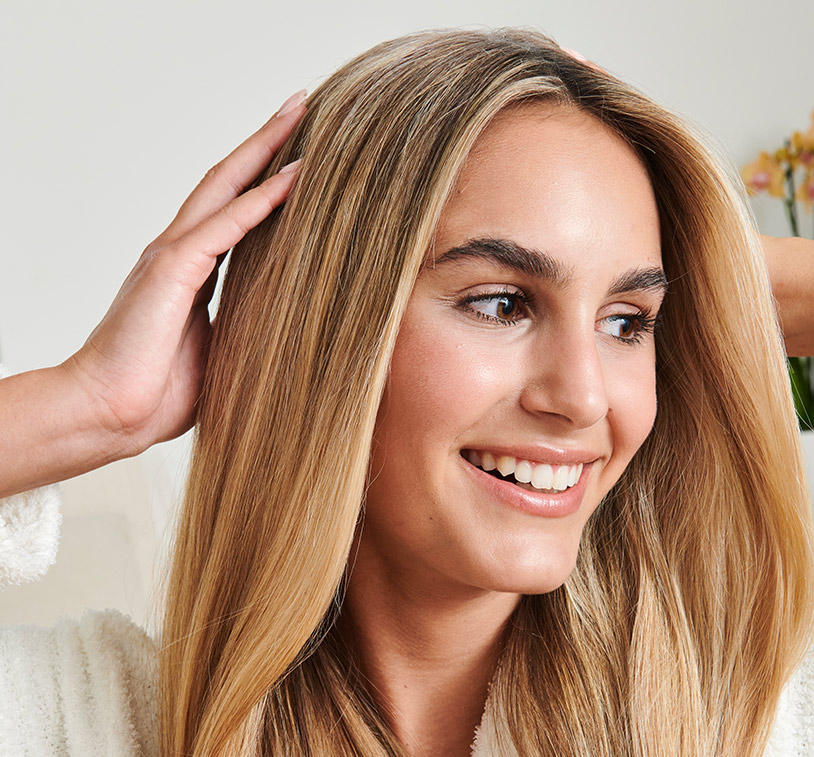 Forma de uso
/ Agitar bien antes de usar.
/ Rociar de forma pareja de 10 a 12 pulgadas del cabello, especialmente en la raíz.
/ Deja actuar de 1 a 2 minutos.
×
Tetrafluoropropeno, Alcohol desnaturalizado, Almidón de Oryza Sativa (arroz), Sepiolita Quaternium-90, Miristato de isopropilo, Fragancia, Aceite de semilla de Limnanthes Alba (espuma de la pradera), Aceite de semilla de Crambe Abyssinica, Aceite de Cocos Nucifera (Coco), Aceite de Semillas de Camelia Oleifera, Aceite de Semillas de Solanum Lycopersicum (Tomate), Aceite de Semillas de Daucus Carota Sativa (Zanahoria), Aceite de Cáscara de Citrus Limon (Limón), Aceite de Citrus Aurantifolia (lima), Aceite de Citrus Aurantium Bergamia (bergamota), Aceite de Adansonia Digitata, Aceite de Mauritia Flexuosa, Extracto de la Flor de Gardenia Taitensis, Aceite de Moringa Oleifera, Aceite de Caryocar Brasiliense, Aceite de Helianthus Annuus (girasol), Cloruro de Cetrimonio, Montmorillonita Quaternium-90, Hidroxicitronellal, Limoneno, Linalool
TAMBIÉN TE ENCANTARÁ