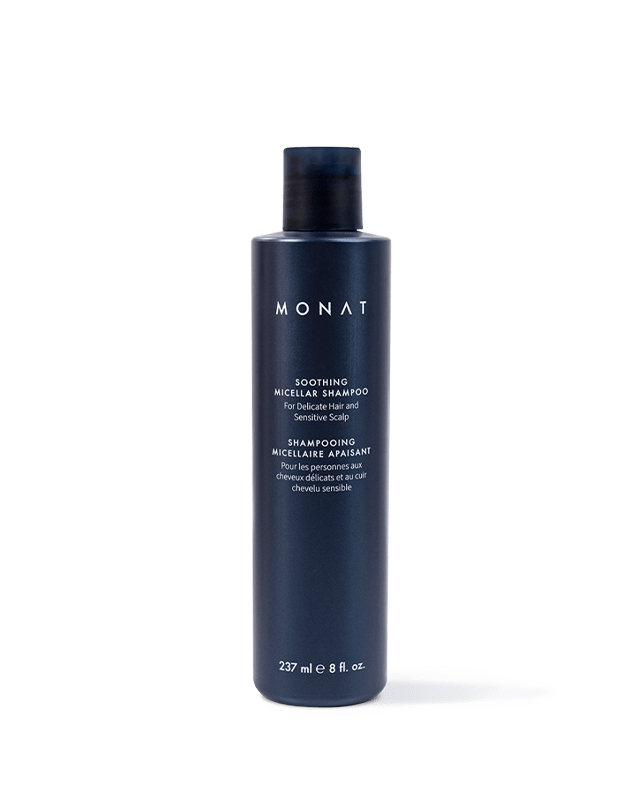 Soothing Micellar Shampoo
MONAT Soothing Micellar Shampoo brinda una limpieza suave y refrescante.
237 ml ℮ 8 fl. oz.
Precio minorista
$30.00 (USD)
Precio para Clientes VIP
$26.00 (USD)
Para obtener más información sobre Soothing Micellar Shampoo, comunícate con tu Market Partner de MONAT.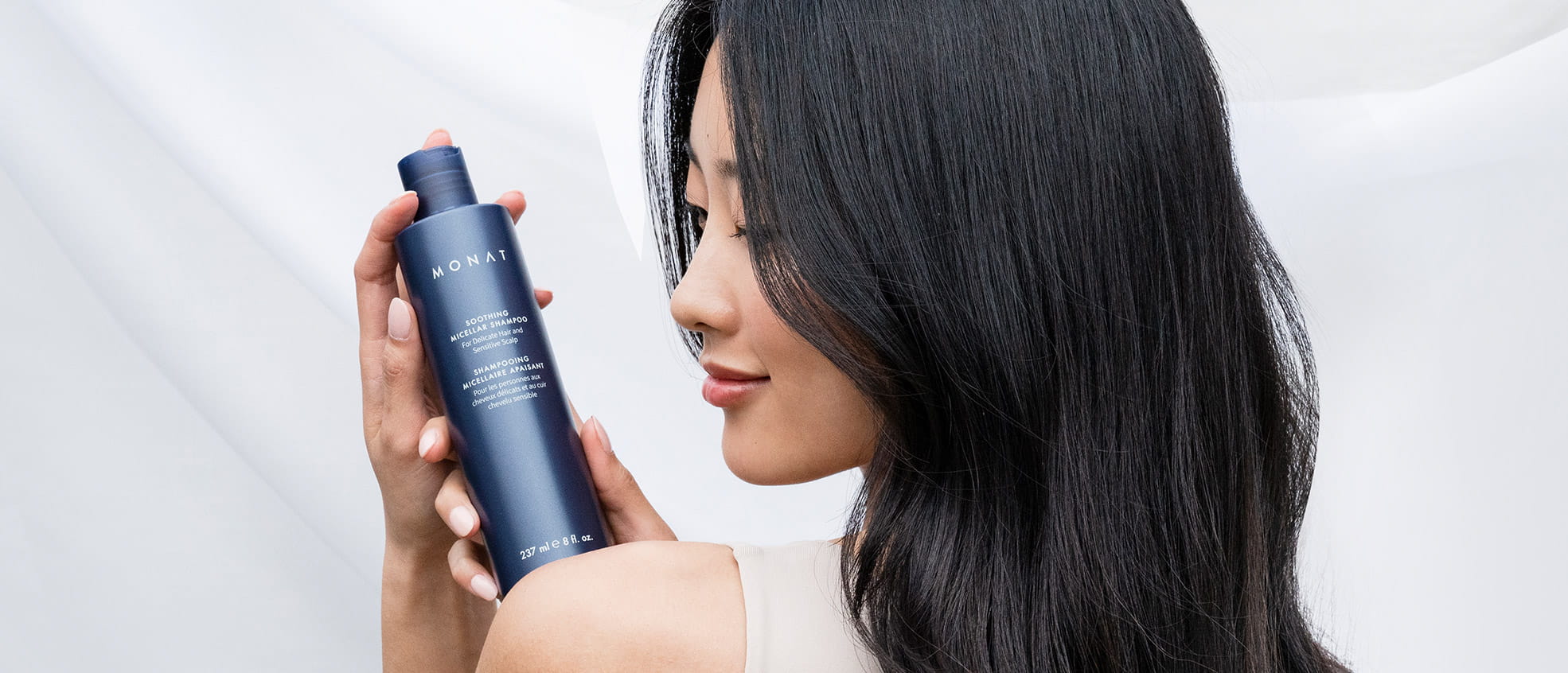 BENEFICIOS
MONAT Soothing Micellar Shampoo forma una espuma ligera que elimina suavemente las impurezas de los cabellos delicados sin causar irritación.
Brinda una limpieza suave y refrescante.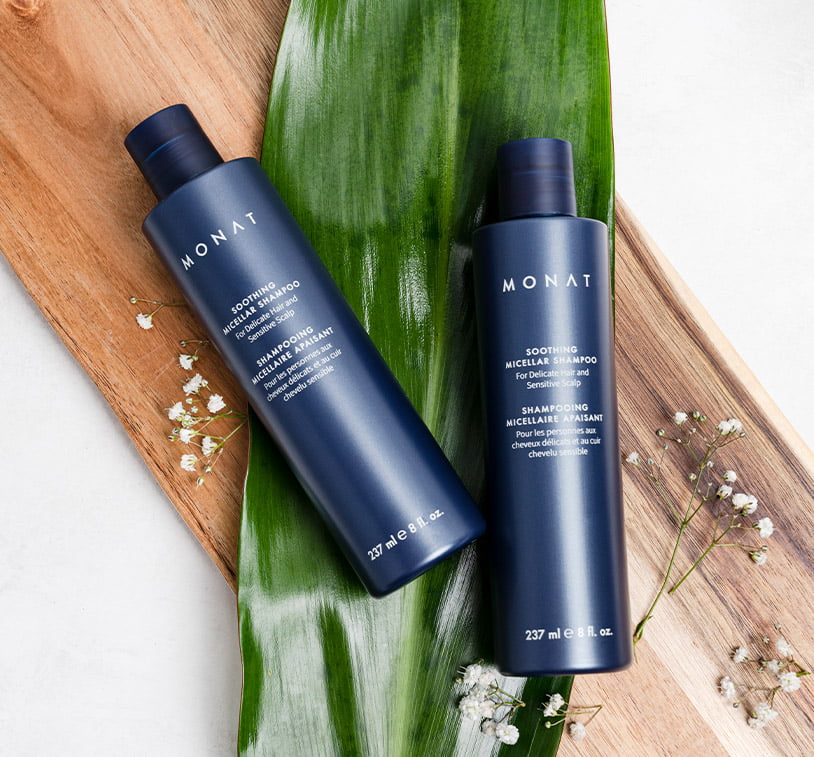 Disfruta de un cabello limpio y radiante.
/ Limpia absorbiendo y eliminando las impurezas y la acumulación de producto.
/ Limpia en profundidad sin eliminar la humedad ni los nutrientes esenciales del cabello.
/ Aporta beneficios calmantes al cuero cabelludo sensible.
/ Ideal para el cuero cabelludo sensible y el cabello delicado, fino y frágil.
/ Fórmula ecológica.
/ Envase 100% reciclable después del consumo.
Fragrance / Unwind and enjoy a coconut-forward, citrusy aroma with notes of blood orange, coconut husk, cashew nut and sandalwood.
Texture / Cream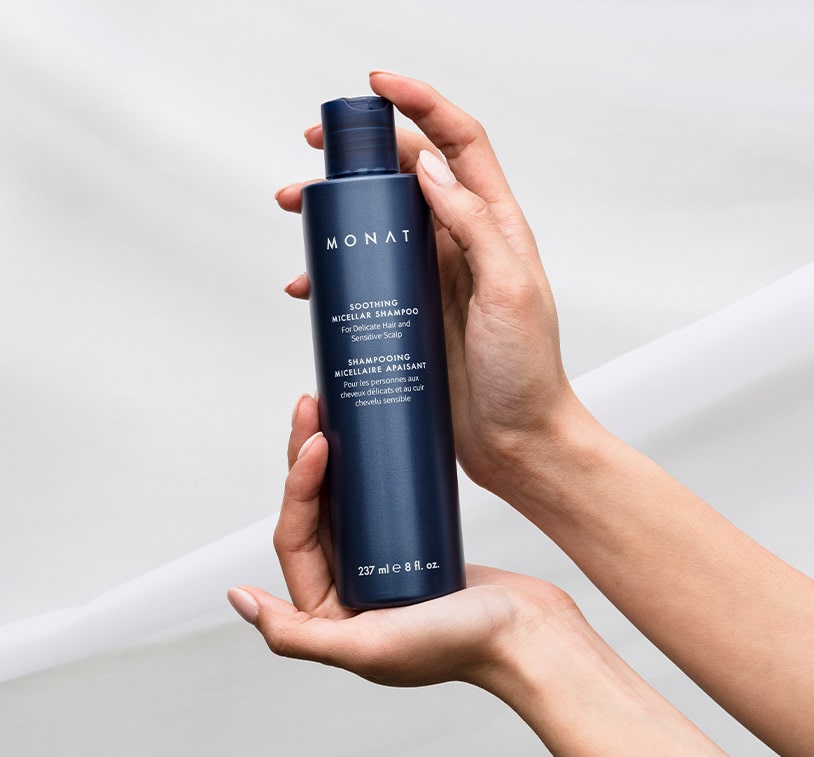 Limpiador suave y de alto rendimiento que protege el cuero cabelludo y el medio ambiente.
Champú micelar suave y sin fragancia que limpia en profundidad el cabello fino y delicado, y alivia el cuero cabelludo sensible.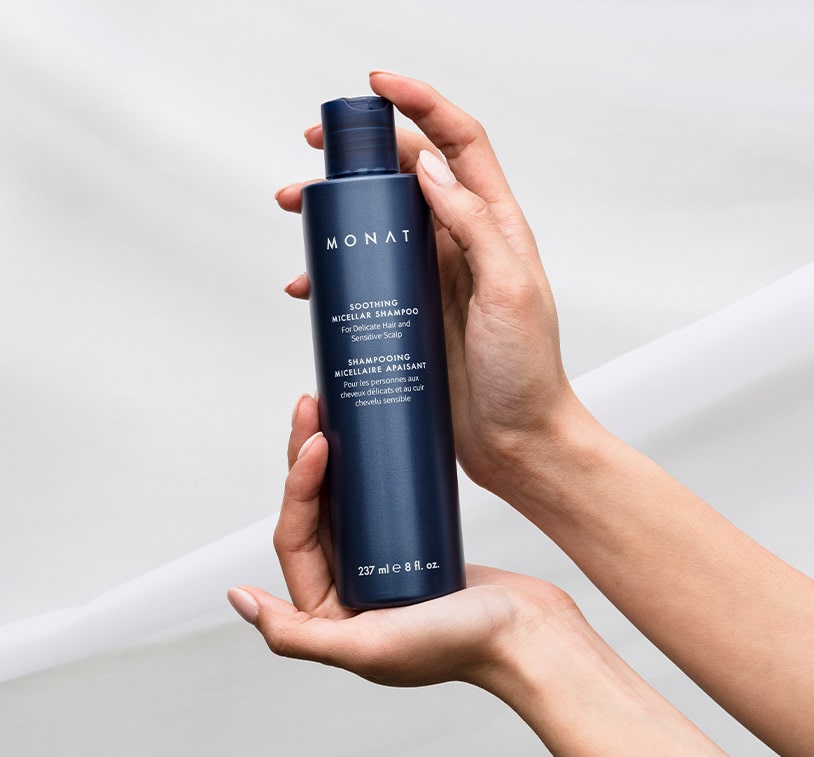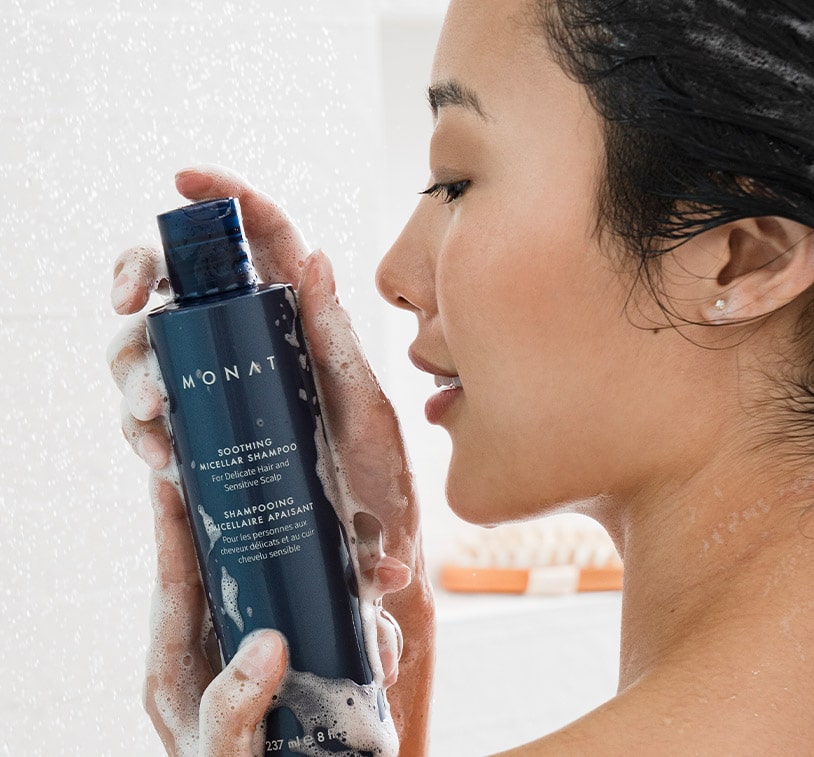 Forma de uso
/ Emulsiona en las manos y aplica sobre el cabello húmedo.
/ Deja actuar durante 2 o 3 minutos.
/ Enjuaga y repite el proceso.
/ Para obtener resultados óptimos, continúa con tu acondicionador MONAT favorito.
Soothing Micellar Shampoo
0:36
INGREDIENTES CLAVE
Fórmula limpiadora ultrasuave
×
Agua, Hidroxisultaina de Cocamidopropilo, Laurilglucósidos de Sodio, Hidroxipropilsulfonato de Sodio, Glutamato de Cocoilo de Sodio, Glicerina, Cloruro de Sodio, Cocamida Dipa, Brasilato de Etileno, Benzoato de Sodio, Sorbato de Potasio, Dimetilamina de Cocamidopropilo, Edta Tetrasódico, Ácido Cítrico.
TAMBIÉN TE ENCANTARÁ