Makeup
Vanishing Balm™
Bálsamo desmaquillante
Disuelve y suaviza
Nutre e hidrata con REJUVENIQE S™
89 ml ℮ 3 fl. oz.
Precio minorista
$67.00 (USD)
Precio para Clientes VIP
$57.00 (USD)
Para obtener más información sobre Makeup Vanishing Balm™, comunícate con tu Market Partner de MONAT.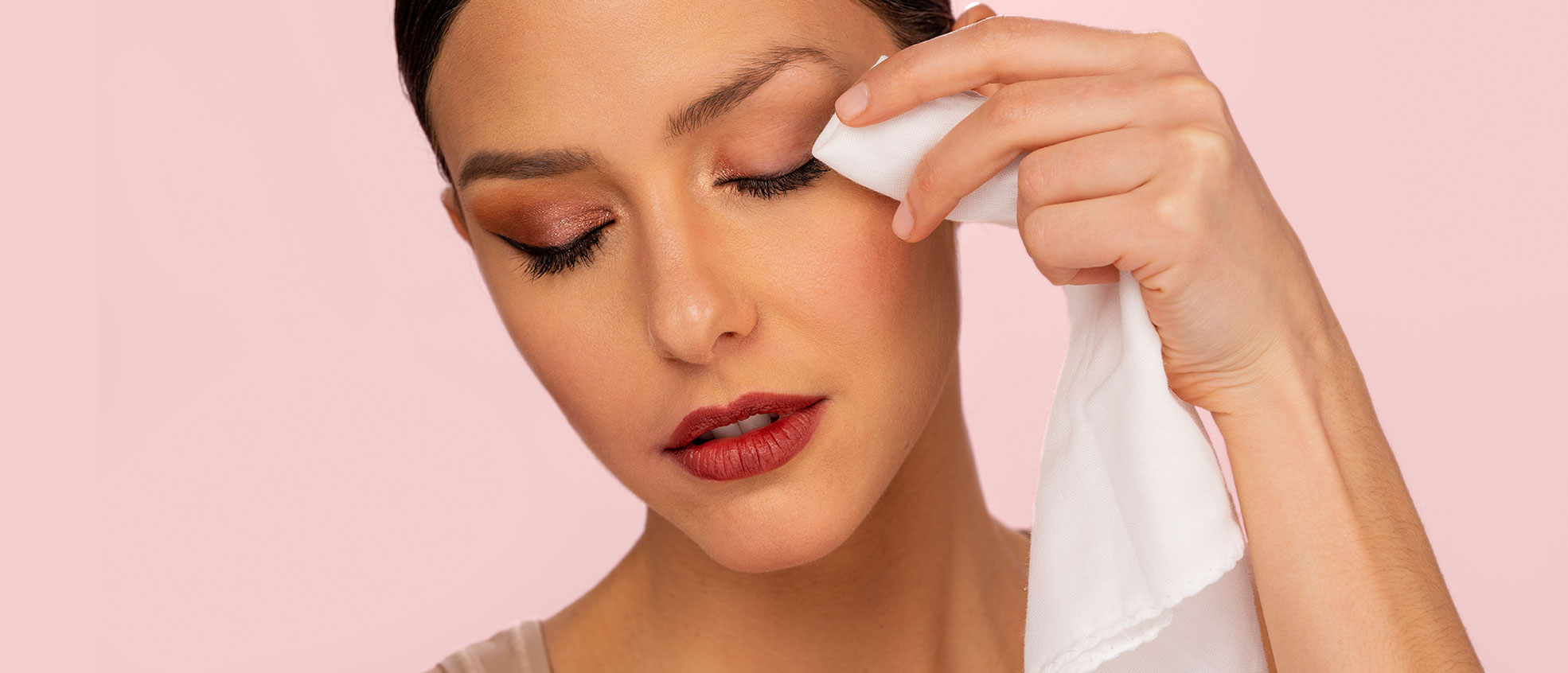 BENEFICIOS
Despídete de los desmaquillantes agresivos que eliminan los aceites naturales de la piel.
Makeup Vanishing Balm™ se derrite suavemente en la piel, disolviendo el maquillaje más resistente y dejando la piel suave, hidratada y sin sensación grasosa. Este bálsamo crea el lienzo perfecto para seguir con la limpieza profunda de tu rutina del Cuidado de la piel MONAT.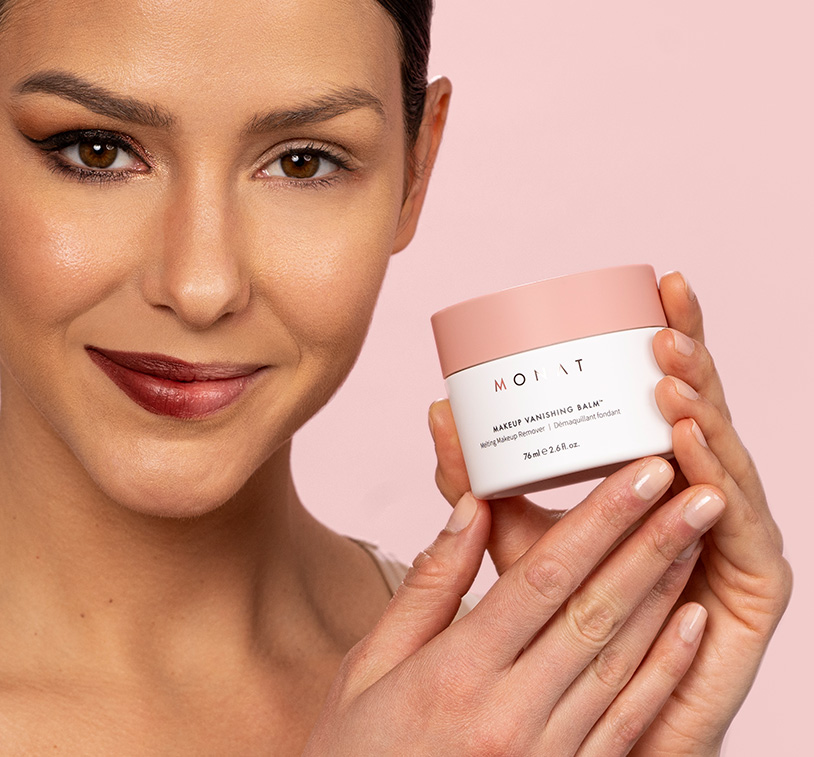 Características
/ Paso previo a la limpieza
/ Desmaquillante suave
/ Crema limpiadora
/ Humectante
Fragrance / Unwind and enjoy a coconut-forward, citrusy aroma with notes of blood orange, coconut husk, cashew nut and sandalwood.
Texture / Cream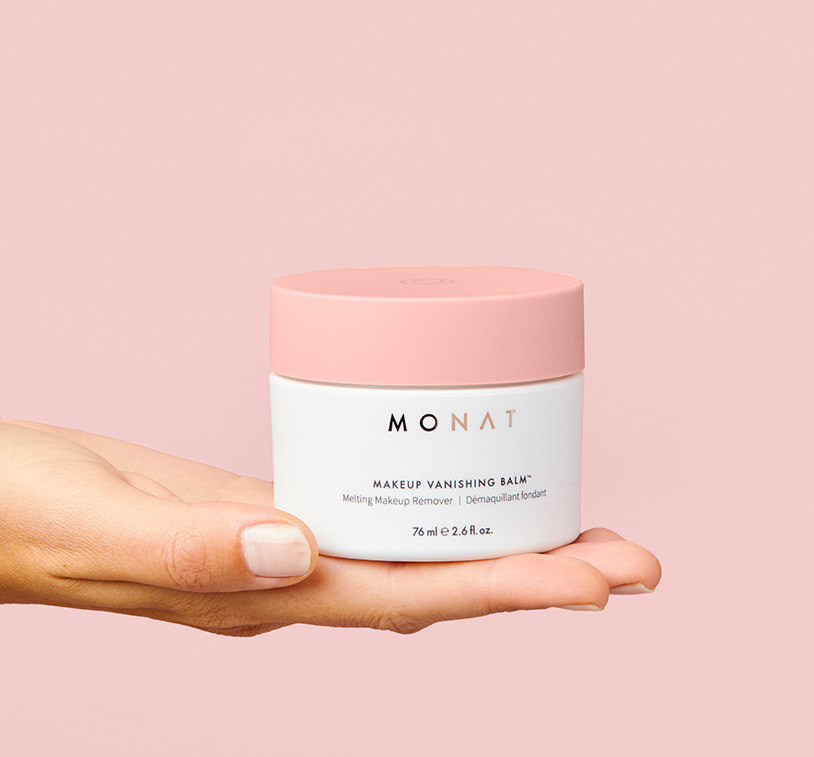 DESMAQUILLA Y SUAVIZA
Remueve el maquillaje con este suave bálsamo que se transforma en una delicada leche hidratante al contacto con tu piel y se enjuaga sin dejar residuos.
Desmaquíllate fácilmente con esta innovadora fórmula que se transforma de bálsamo a aceite.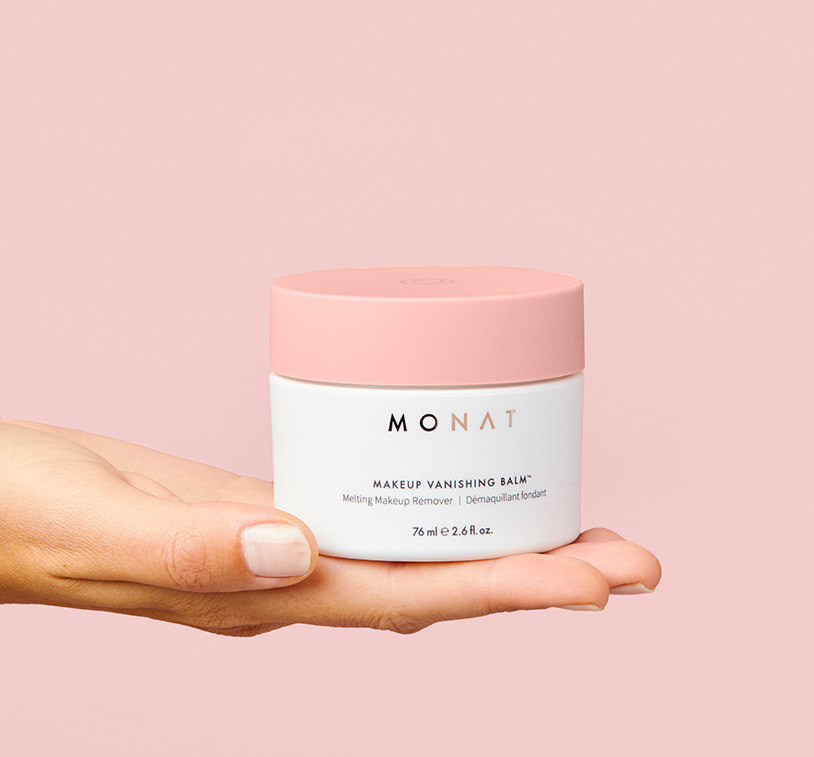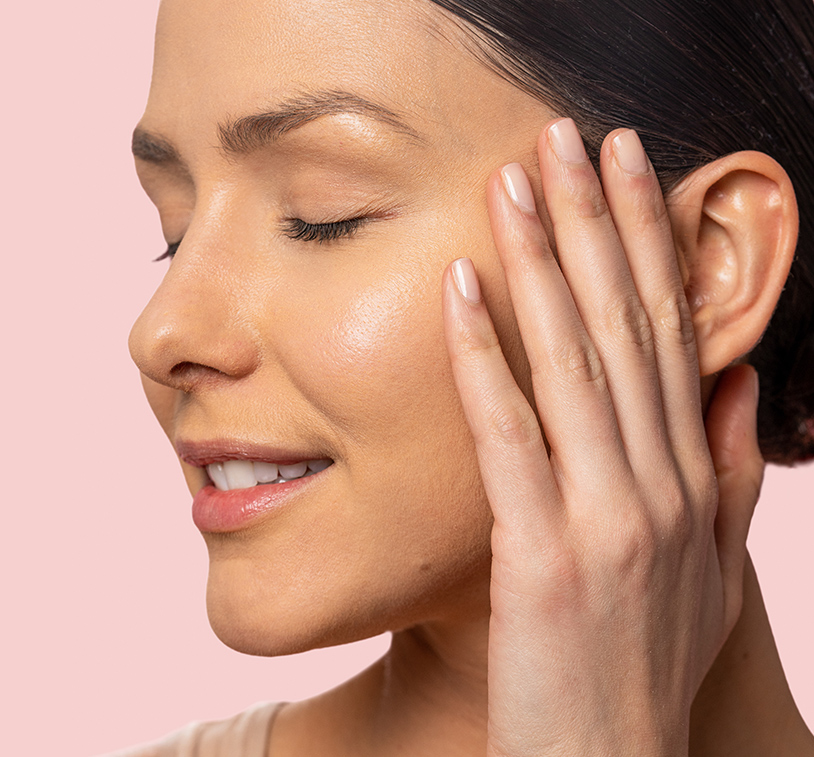 Forma de uso
/ Retira una cantidad pequeña con la espátula.
/ Emulsiona en las palmas de las manos y aplica sobre la piel reseca.
/ Utiliza las yemas de los dedos para masajear suavemente el bálsamo con movimientos circulares sobre la piel seca, incluyendo los labios y los ojos cerrados.
/ Enjuaga con agua tibia o retira con un paño húmedo.
/ Sigue con tu limpiador MONAT favorito.
Makeup Vanishing Balm™
0:31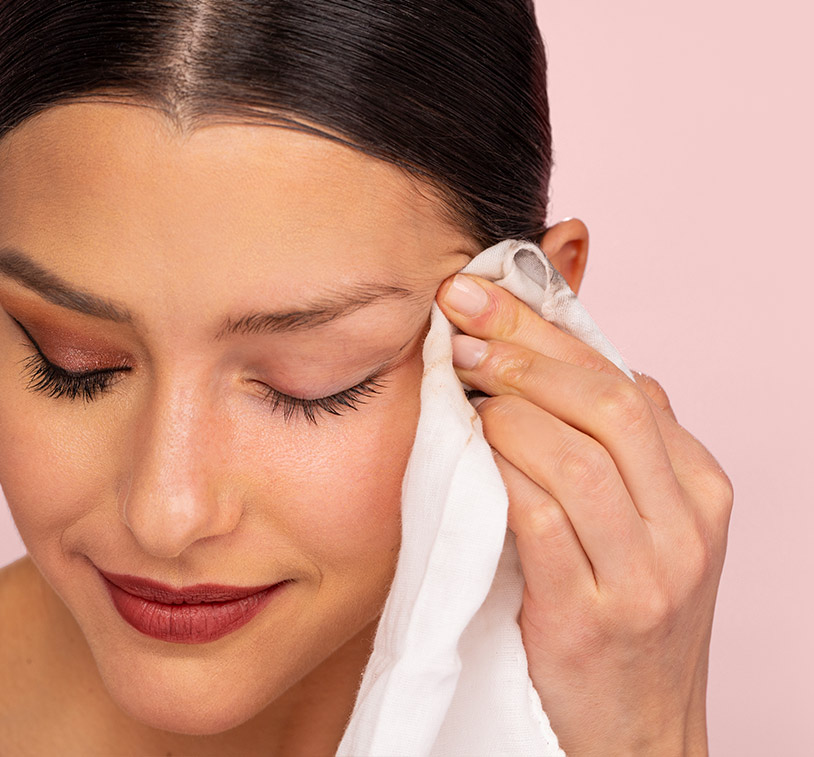 Sugerencias
/ MONAT Makeup Vanishing Balm™ viene con un paño limpiador que ayuda a eliminar el producto.
INGREDIENTES CLAVE
REJUVENIQE S™
Hidrata, humecta y nutre
Ácidos frutales naturales (AHA)
Suavizan e iluminan
×
Triglicérido Caprílico/Cáprico, Laurato de Isoamilo, Alcano C13-15, Triisoestearato de Glicerilo Peg-20, Polietileno, Undecilenato de Heptilo, Palmitato de Etilhexilo, Cera Sintética, Silicato de Calcio, Aceite de Semilla de Limnanthes Alba (Espuma De La Pradera), Aceite de Semilla de Crambe Abyssinica, Aceite de Semilla de Camellia Oleifera, Aceite de Semilla de Solanum Lycopersicum (Tomate), Aceite de Semilla de Daucus Carota Sativa (Zanahoria), Aceite de Cáscara de Citrus Limon (Limón), Aceite de Citrus Aurantifolia (Lima), Aceite de Citrus Aurantium Bergamia (Bergamota), Aceite de Adansonia Digitata, Aceite de Mauritia Flexuosa, Aceite de Coco (Cocos Nucifera), Extracto de Flor de Gardenia Taitensis, Aceite de Semilla de Moringa Oleifera, Aceite de Fruto de Caryocar Brasiliense, Aceite de Semilla de Girasol (Helianthus Annuus), Aceite de Fruto de Oliva (Olea Europaea), Extracto de Semilla de Jojoba (Simmondsia Chinensis), Extracto de Pulpa de Mangifera Indica (Mango), Extracto de Pulpa de Musa Sapientum (Plátano), Extracto de Saccharum Officinarum (Caña de Azúcar), Ácido Glicólico, Cera de Fruto de Myrica Cerifera (Arrayán), Glicerina, Tocoferol, Sílice, Aqua/Agua/Eau, Etilhexilglicerina, Alcohol Bencílico.
TAMBIÉN TE ENCANTARÁ