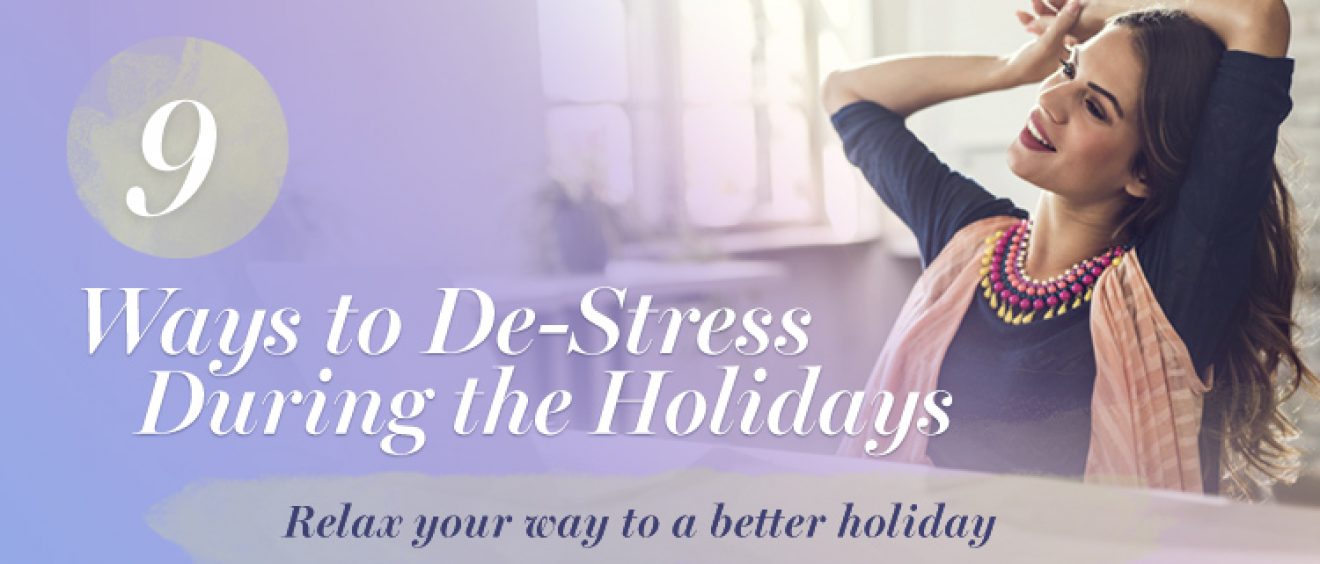 9 Ways to De-Stress During the Holidays
Overcrowded department stores. Holiday shopping. Rush-hour traffic. Cooking. Cleaning. Yep, the holidays are upon us. Maybe you're happy the season is here (or not!), but you might find yourself tired and frustrated.
Seriously, what gives? When we're stressed, our bodies have a chemical response, causing all kinds of spikes in hormones that affect our state of mind, physical appearance and wellbeing (think acne flare ups, bloating, fatigue). Basically, when you're stressed out, so is everything else inside your body.
Lucky for you, our staff has outlined a few positive practices to get you through the last week of the year.
From quick stress-survival strategies to mood-enhancing foods, here's your cheat sheet to holiday cheer.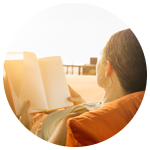 9. Take time (even if it's just 10 minutes) for yourself.
---
Read your favorite book, take a bubble bath, and/or meditate. The proven benefits of meditation go a long way, and it's also simple to do: just find a comfortable place, close your eyes, relax and focus on one thing. You can do this for as little as 10 minutes to experience benefits.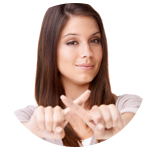 8. Say no!
---
Set limits and boundaries to give yourself a break. You've tried to do it all, but you know you can't. Trust us: Once you say no to Aunt Sally the first time, it becomes a whole lot easier.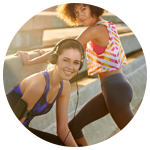 7. Exercise regularly.
---
Exercise keeps your mind fresh and allows you to sweat out some of your body's toxins. One of the most significant benefits of a cardiovascular routine is the immediate effect it can have on your mood.
6. Get at least 7-8 hours of sleep each night.
---
It's simple. Sleep helps recharge your body, making it more resilient to stress. So the next time you're feeling foggy, hit the hay.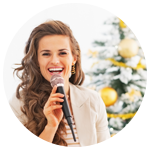 5. Create a holiday playlist.
---
Nothing makes you feel merry and bright faster than songs (think "Winter Wonderland" and "Santa Claus is Coming to Town") and with good reason: research shows that listening to music can crank down stress hormones, lower blood pressure and heart rate, and kick your anxiety to the curb. So make it easy to listen to holiday songs by creating a playlist, or by visiting your favorite music streaming website, then playing it
in the background while you wrap gifts.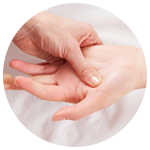 4. Press here for peace.
---
Feeling flustered? Sneak into the bathroom during the festivities and do this quick acupressure move: apply firm pressure to the fleshy place between your index finger and thumb for just 30 seconds; this can reduce stress and tension in your upper body. So if you start to feel overwhelmed by the holiday chaos, give your hand a squeeze and take a deep breath.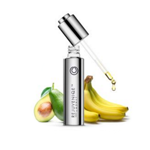 3. Pamper yourself.
---
You'll be surprised what a DIY facial with REJUVENIQE™ and a deep moisturizing hair treatment with Replenish Masque can do for your mood. Let's face it; when you look good, you feel good.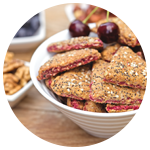 2. Eat mood enhancing foods.
---
It's proven that junk food can make you depressed (not to mention fat!). Healthy nutrients like whole grains and protein can improve your mood and give you long-lasting energy. Foods effective for reducing stress include those high in omega-3 fats, like almonds and salmon. Drink coffee? Limit your intake. While studies have shown that some coffee during the day can offer health benefits, too much caffeine will make you jittery and can lead to a crash.
1. Disconnect.
---
Turn off your phone! Cell phones stress you out, there's no question about that.Too much talk and text can even raise your blood pressure. Sometimes we all need a break from being "connected," especially if you work in network marketing. Our advice? Designate a time each day when you aren't on-call and power off, play with The Kiddo, or take a nap.

---
---