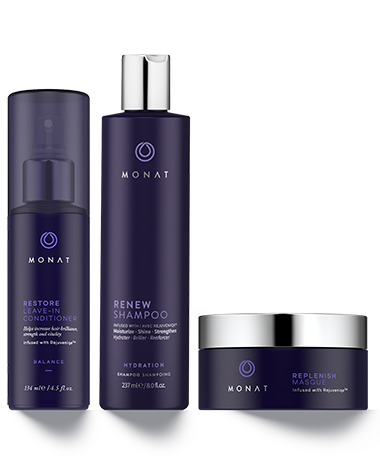 Help get it back to good.
Infused with REJUVENIQE™

VIP Customer Price
$84.00 (USD)

Retail Price
$99.00 (USD)

To learn more about the Balance Treatment System, please contact your MONAT Market Partner.
Provides brilliance, strength and vitality to lackluster strands.
Is your hair feeling out of sorts? Can it use a little fine-tuning to help restore each lusterless strand back to a lustrous state of hair-being? Use all three of the products in MONAT's Hydration System to bring back your vibrant, bouncy, shiny hair making it feel aaaall good.
Simplicity is the key to brilliance
Three steps; that's all it takes to get your hair back to good. If your hair is missing the luster it once had, Hydration System will restore it to its bouncy, shiny, and vibrant state.
WE SAY "NO" TO TOXIC INGREDIENTS.
No Parabens
No Sulfates
No Cyclic Silicones
NO DEA/MEA
No Phthalates
No PEGs
No Palm Oil
No Mineral Oil
No Harmful Colors
No Harmful fragrances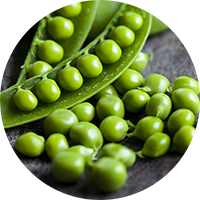 PROCATALINE™
Helps maintain healthy levels of antioxidants in follicles to combat premature thinning while protecting color and shine.
CAPIXYL™
Helps reduce scalp inflammation, strengthens and thickens hair while stimulating natural growth.
REJUVENIQE™
MONAT's own proprietary blend of unique oils containing essential powerfully active botanical ingredients.
CRODASORB™ 
UV absorber that helps protect hair from sun damage.
INGREDIENTS LISTING: See individual product for product-specific ingredients.



Increased manageability and shine

Increase in collagen directly increasing follicle size.

Increase in repair effect improving hair anchoring.

Noticed a decrease in fiber breakage.

Decrease in DHT hormone that contributes to hair loss.

Increase in hair growth.

Increase in hair follicle strength.