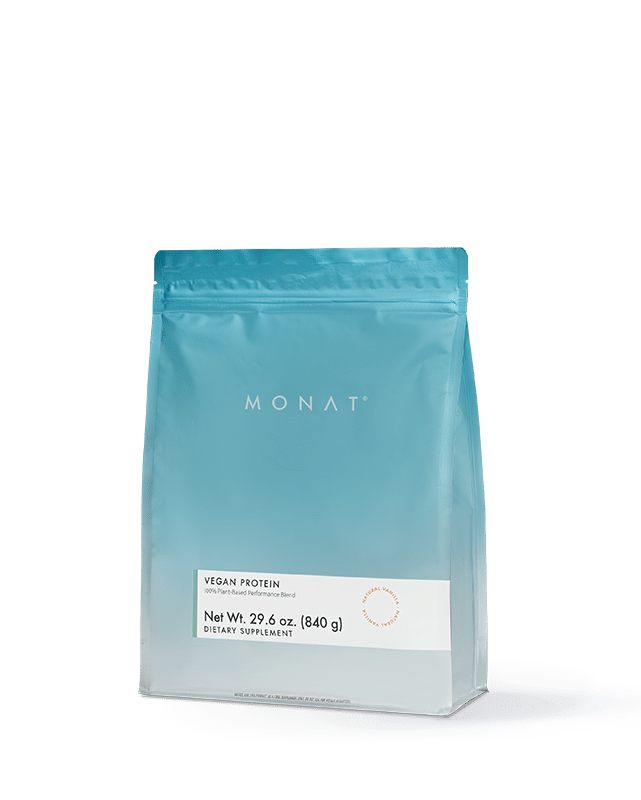 MONAT
Vegan
Protein
100% Plant-Based Performance Blend
A tasty, plant-based protein boost is one scoop away, any time of day.
Net Wt. 29.6 oz. (840 g)
VIP Customer Price
$72.00 (USD)
To learn more about MONAT Vegan Protein, please contact your MONAT Market Partner.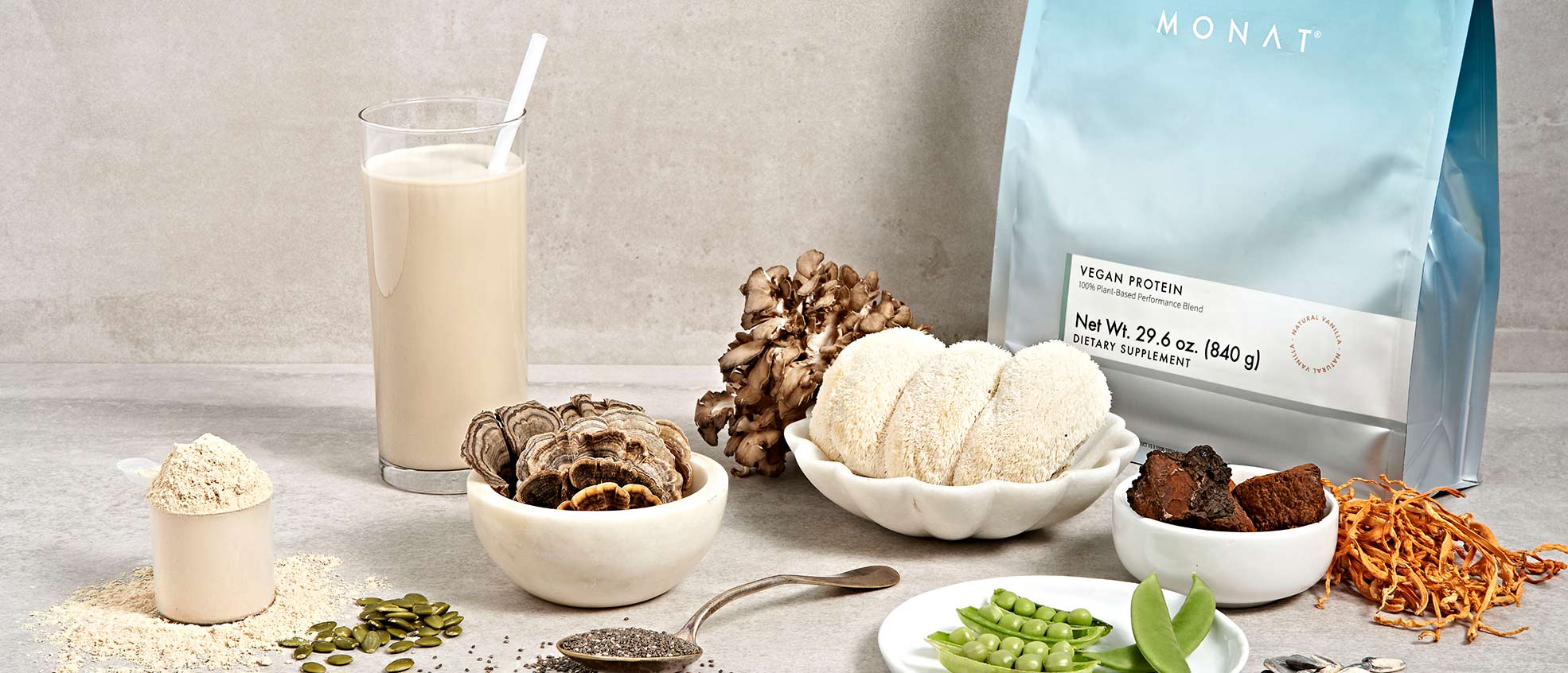 BENEFITS
This dynamic formula strategically combines six different proteins including pea, pumpkin, sunflower, chia, watermelon, and rice to create the full essential amino acid profile in a completely vegan formula.*
Antioxidants derived from superfruits protect from environmental aggressors while watermelon extract & coconut water help balance skin & deliver the ultimate healthy glow.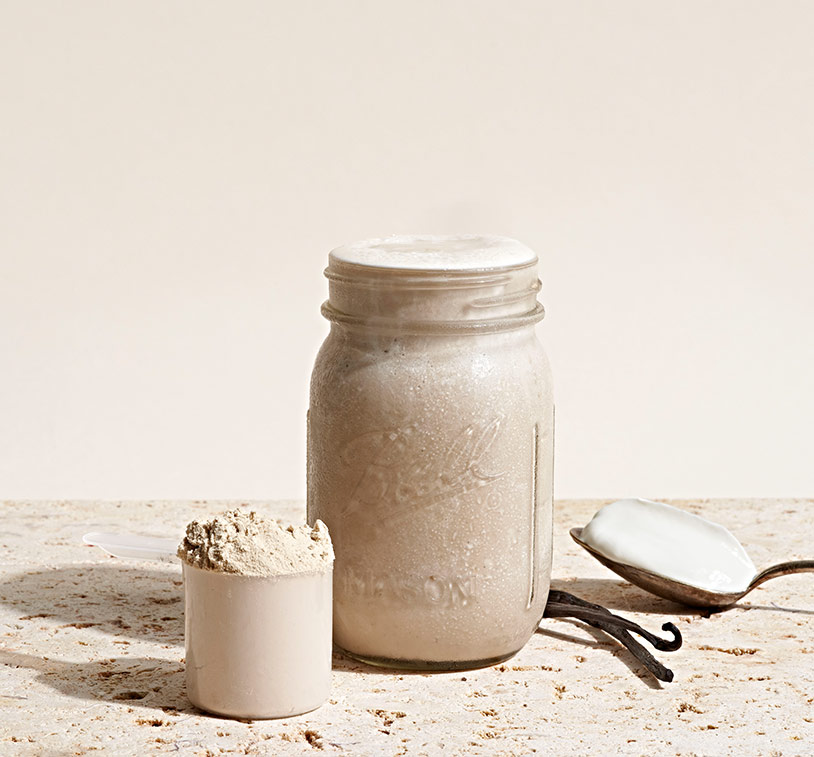 The Smooth Superfood Fuel.
/ Twenty grams of satisfying protein, with zero grams of sugar(not a low calorie food) and only 100 calories per serving.
/ Silky-smooth, grit-free texture with a delicious natural vanilla flavor.
/ Mixes easily with water, plant milk or as the base of your favorite smoothie recipe.
/ Supports satiety*.
/ 1.5 grams total carbohydrates and keto-friendly (not for weight control).
/ Provides a comprehensive amino acid profile.
/ Free from common allergens, synthetic flavors, synthetic colors and synthetic sweeteners.
Texture / Velvety-smooth, grit-free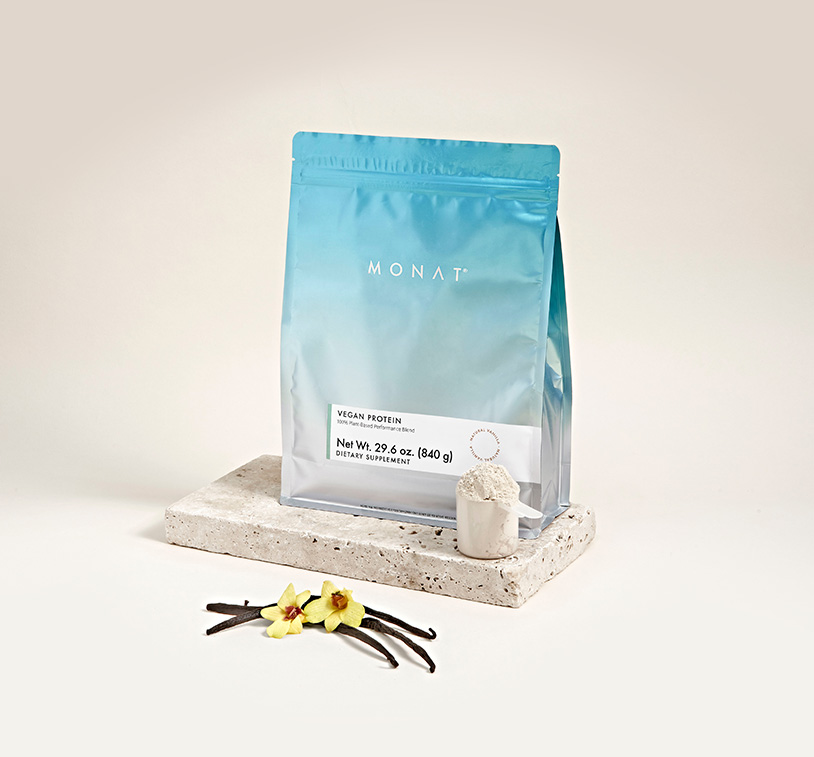 A velvety-smooth blend of plant proteins and superfoods that help to support an active lifestyle. *
This creamy, deliciously vanilla vegan protein will be an indespensable part of your day.
It supports the daily protein requirements of an active lifestyle by supporting post-workout recovery, lean body mass, and healthy weight in combination with diet and exercise.*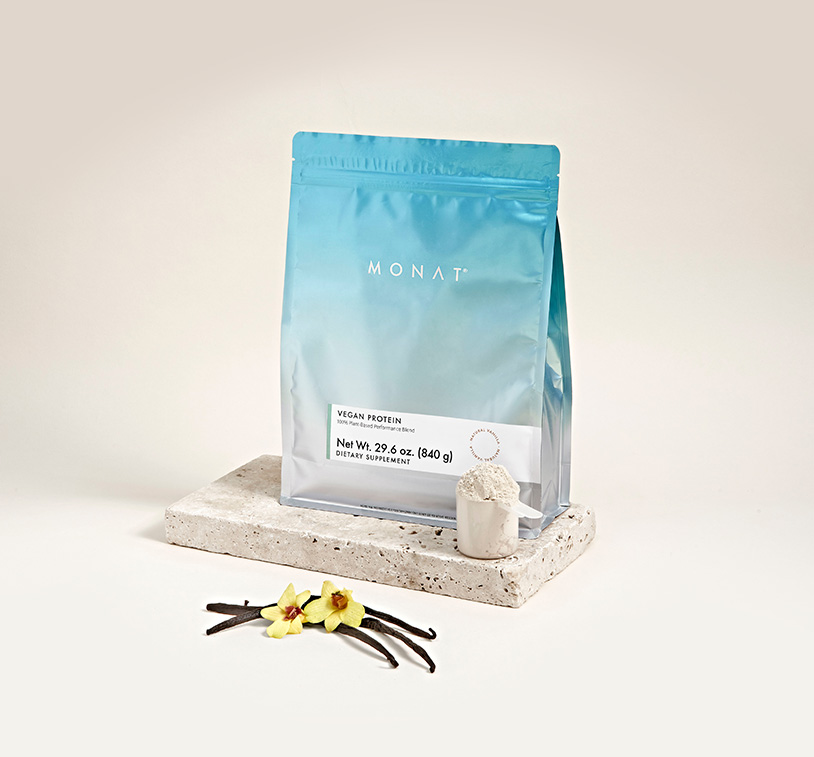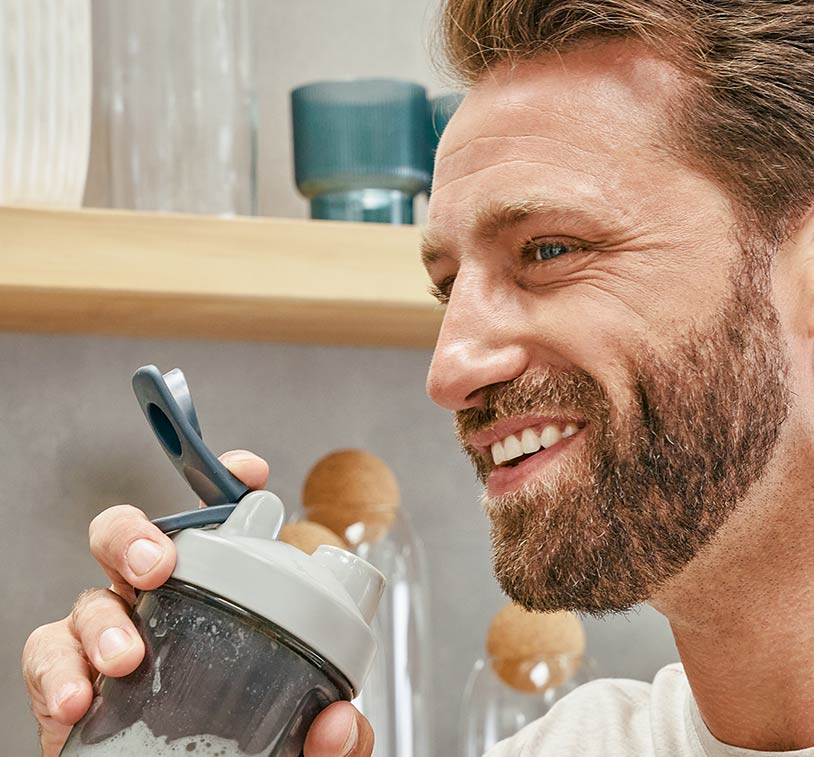 Directions
/ Mix with 10 oz. of water, plant milk, or your favorite beverage for 30 seconds.
/ Enjoy 30 minutes after workouts or anytime you desire a high-quality, high-protein drink.
INGREDIENT OVERVIEW
Plant-based superfood protein blend
FDA Disclaimer
*These statements have not been evaluated by the Food and Drug Administration. These products are not intended to diagnose, treat, cure or prevent any disease.
WARNING: This product is only intended to be consumed by healthy individuals over the age of 18 years. Consult your physician prior to use if you are pregnant or nursing. Consult your physician prior to use if you are taking any medications or have any medical condition. Do not exceed recommended use. Improper use will not improve results. Discontinue use and seek professional assistance immediately if you are experiencing unwanted side effects. Discontinue use two weeks prior to surgery. Store in a cool, dry place. Store away from excessive heat and moisture. Keep out of reach of children. Tamper resistant: do not use if seal is torn or broken. Not everyone will experience the same results. Results may vary depending on individualized factors such as age, products used, gender, health, diet and lifestyle.
†
Not a low calorie food
×
Supplement Facts
Serving Size: 1 scoop (28 grams)
Servings Per Container: 30
---
---
Calories
Total Fat
Saturated fat
Cholesterol
Total Carbohydrate
Dietary Fiber
Total Sugars
Includes 0 g Added Sugars
Protein
Sodium
Potassium
100
2 g
0.5 g
0 mg
1.5 g
1.5 g
0 g
0 g
20 g
140 mg
10 mg

3 %
3 %
0 %
﹤1 %
5 %
†
0 %
40 %
6 %
﹤1 %
---
Plant-Based Superfood Protein Blend
Pea protein isolate powder (seed), pumpkin protein powder (seed), sunflower protein powder (seed), chia protein powder (seed), watermelon protein powder (seed), rice protein powder (seed)
Chaga extract (fruiting body), cordyceps extract (fruiting body), Maitake extract (fruiting body), Hericium erinaceus (lion's mane) extract (fruiting body), turkey tails extract (fruiting body)
---
**Percent Daily Values are based on a 2,000 calorie diet. †Daily Value (DV) not established.
Other Ingredients: Natural Vanilla Flavor, Monk Fruit Extract, Stevia Leaf Extract, Salt.
Amino Acid Profile Per Serving
---
L-Alanine
L-Aspartic Acid
L-Leucine (BCAA) ~#
L-Tyrosine
L-Arginine
L-Cysteine
L-Glycine
L-Isoleucine (BCAA) ~#
L-Lysine #
L-Phenylalanine #
L-Serine
L-Tryptophan #
L-Valine (BCAA) ~#
L-Histidine #
L-Methionine #
L-Proline
L-Threonine #
L-Glutamic Acid

954 mg
2226 mg
1895 mg
790 mg
1976 mg
156 mg
835 mg
1058 mg
1656 mg
1245 mg
1076 mg
304 mg
1139 mg
471 mg
140 mg
359 mg
790 mg
3817 mg


---
# Essential Amino Acids (EAAs), ~ Branched Chained Amino Acids (BCAAs)
*THESE STATEMENTS HAVE NOT BEEN EVALUATED BY THE FOOD AND DRUG ADMINISTRATION. THESE PRODUCTS ARE NOT INTENDED TO DIAGNOSE, TREAT, CURE OR PREVENT ANY DISEASE.
YOU MIGHT ALSO LIKE