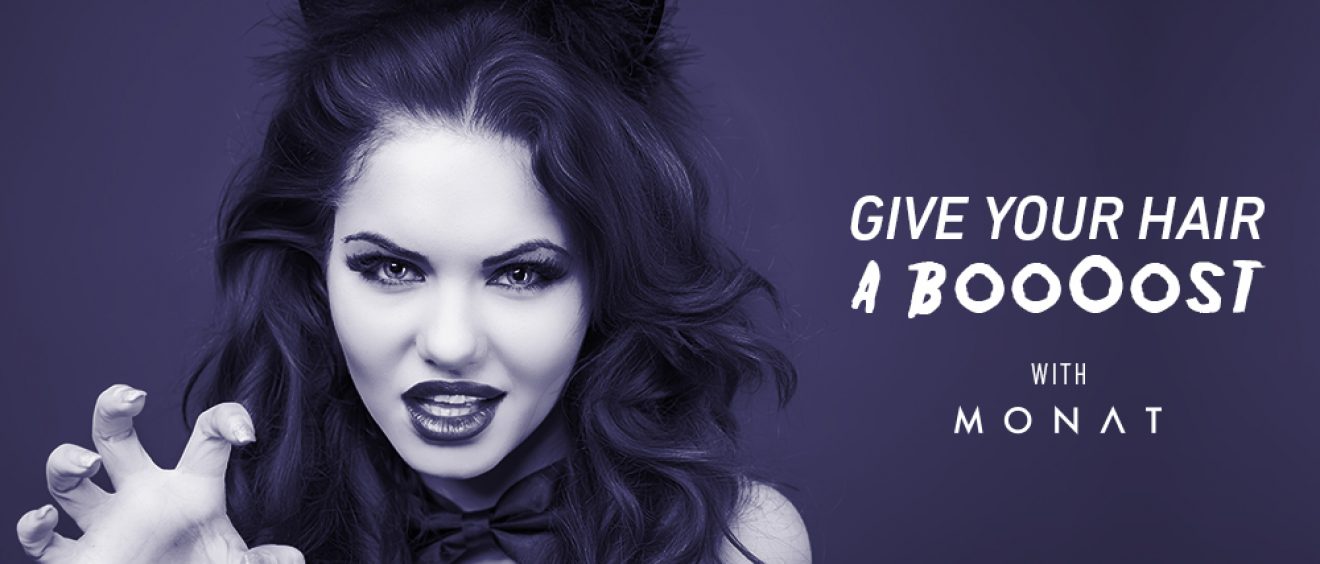 Halloween Hairstyles with MONAT
Apart from making your costumes look more impressive, you should also pay attention to your Halloween hair look. An attractive hairstyle will be a big bonus to your overall style.
Below, we've rounded up a few of our favorite Halloween hairstyles to help you transform into something different on this special day. All you need is a head of hair and a few MONAT products. Let's begin!
---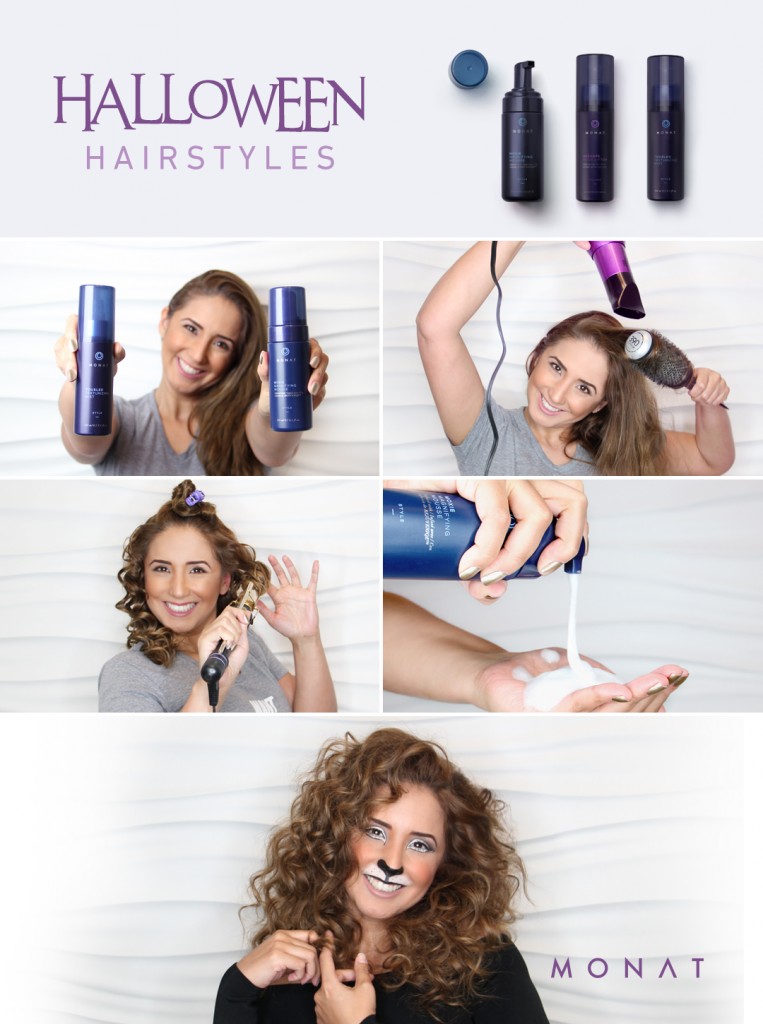 The Purr-fect Lioness
---
Prep hair for big, voluminous curls. Note: second-day hair is best, as it holds curls better.
Spray Reshape Root Lifter onto roots and blow-dry upward. Then mist with Tousled Texturizing Mist.
Curl hair in small 1-inch sections. The smaller the section, the tighter the curl and the tighter the curl, the bigger the hair!
Apply Moxie Magnifying Mousse evenly throughout hair. On the ends use your fingers to separate the curls and loosen it all up.
---
---
The Mesmerizing Mermaid
---
Shampoo hair with Revive Shampoo.
Condition with Revitalize Conditioner.
After towel-drying, spray Reshape Root Lifter at the roots in big horizontal sections.
Blow-dry in vertical sections away from the face with a medium round brush. Make sure roots are dry for maximum volume. *Time saver* Blow-dry the hair with your head upside down; focus on the roots.
Curl hair in one-inch vertical sections away from the face using a medium-size curling iron.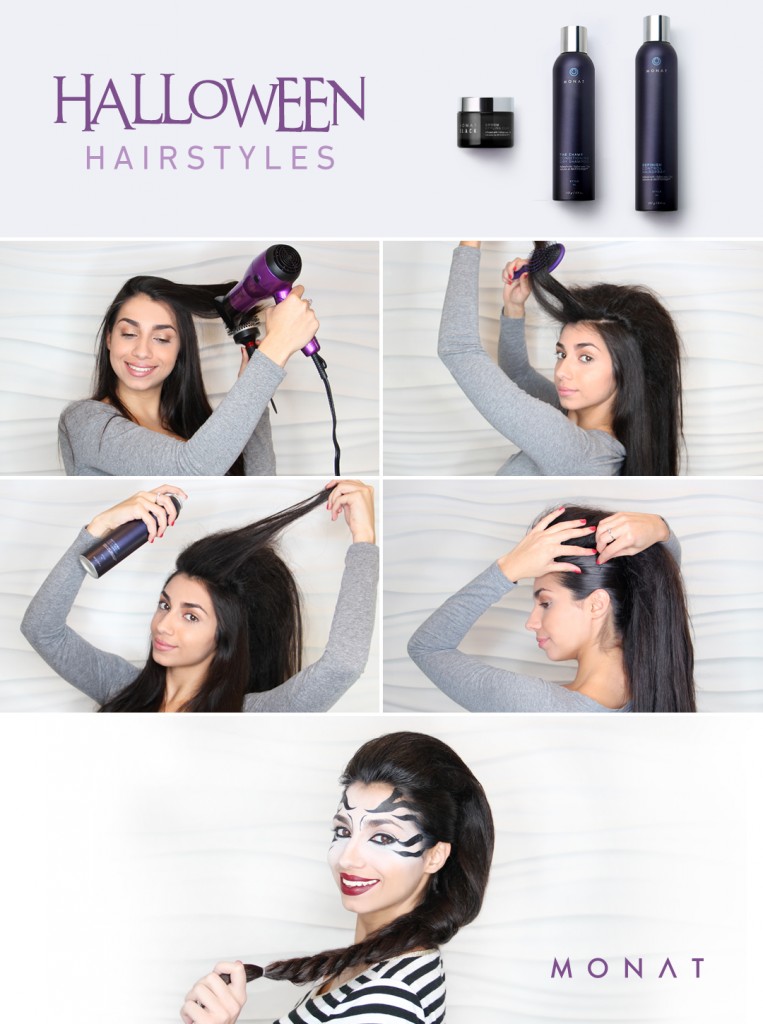 The Glamorous Zebra
---
Believe it or not, this look was created without the need
for hair extensions or hair pieces. All MONAT!
---
---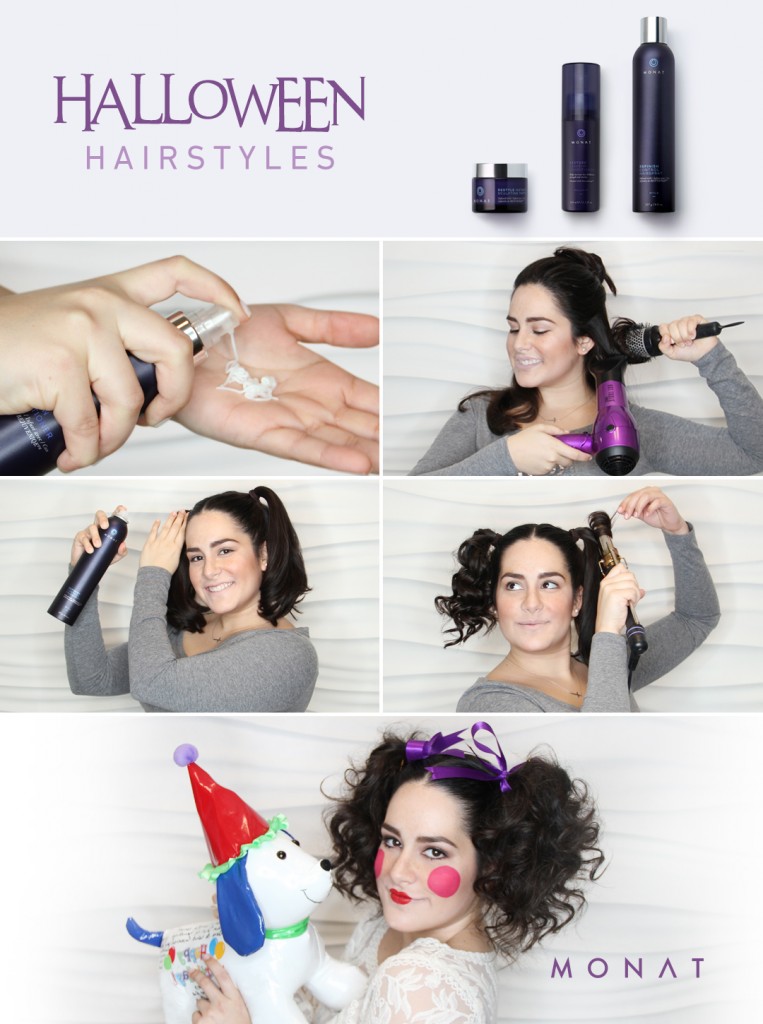 Posh Doll
---
Now that you're ready for Halloween, don't forget to snap photos of your new do and share them on Facebook, Twitter and Instagram with #sharemymonat.