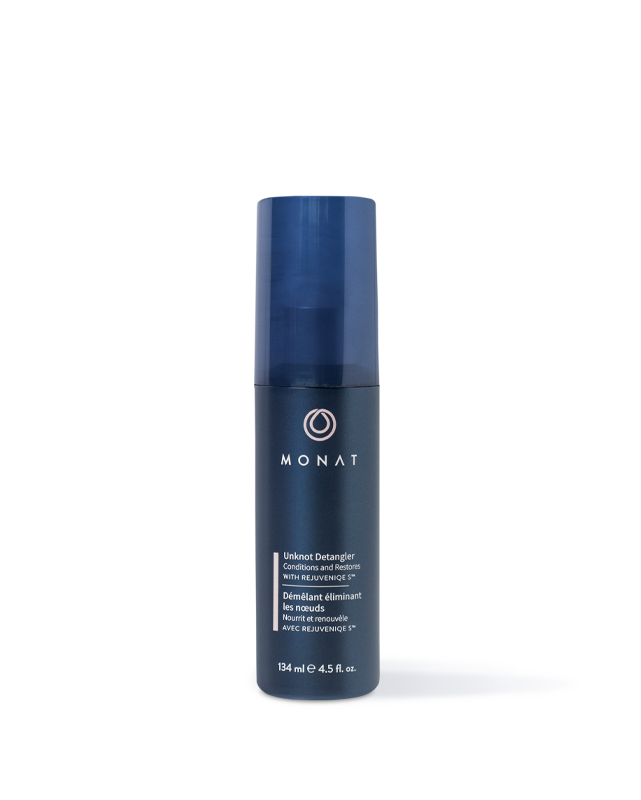 Unknot
Detangler
Enriquecido con REJUVENIQE S™
Desenredante de textura ligera que acondiciona y restaura el cabello, dejándolo suave y sin nudos.
134 ml ℮ 4.5 fl oz
Precio minorista
$41.00 (USD)
Precio para Clientes VIP
$35.00 (USD)
Para obtener más información sobre Unknot Detangler, comunícate con tu Market Partner de MONAT.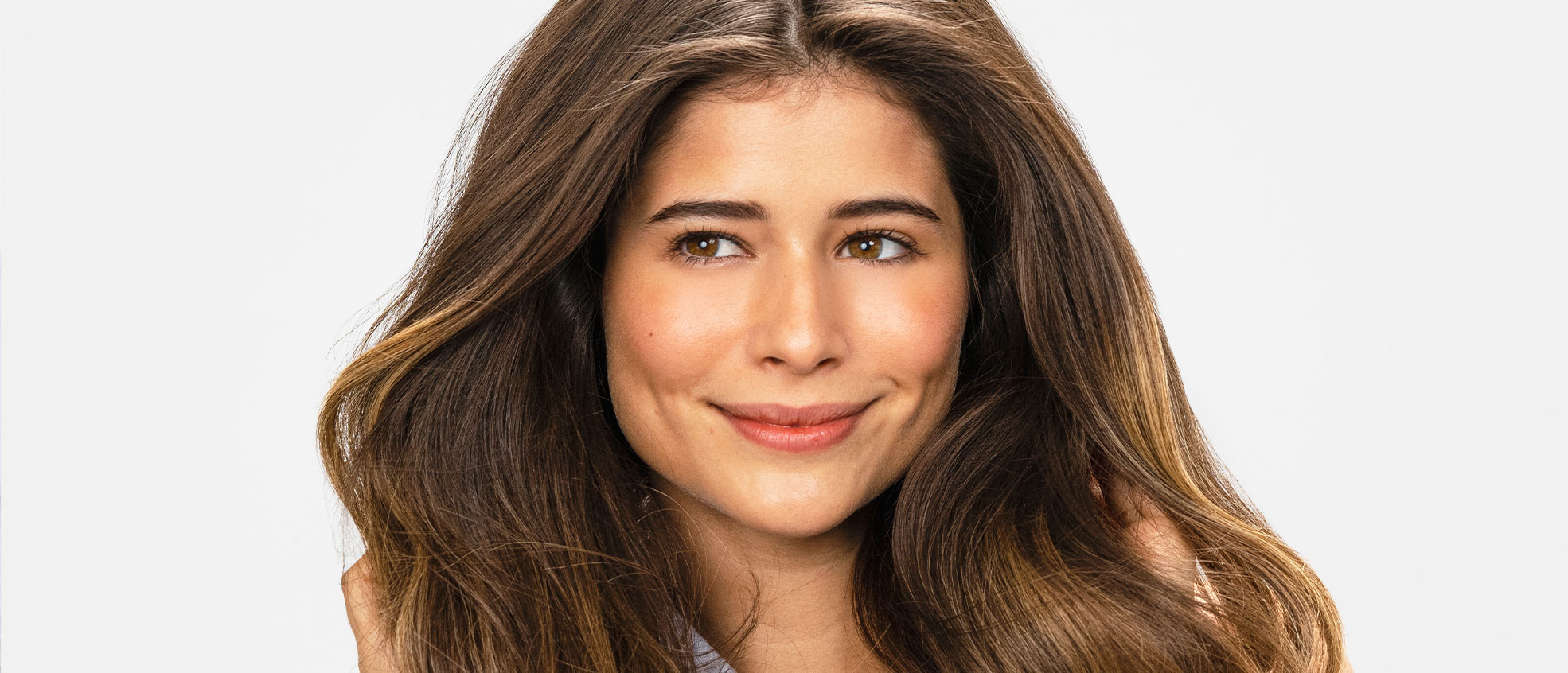 BENEFICIOS
Su fórmula ligera desenreda al instante y ayuda a mantener la hidratación, la suavidad y el brillo.
Controla el encrespamiento, fortalece y protege el cabello del quiebre causado por el cepillado, ideal para todo tipo de cabello y textura, probado dermatológicamente y sometido a pruebas de alergia.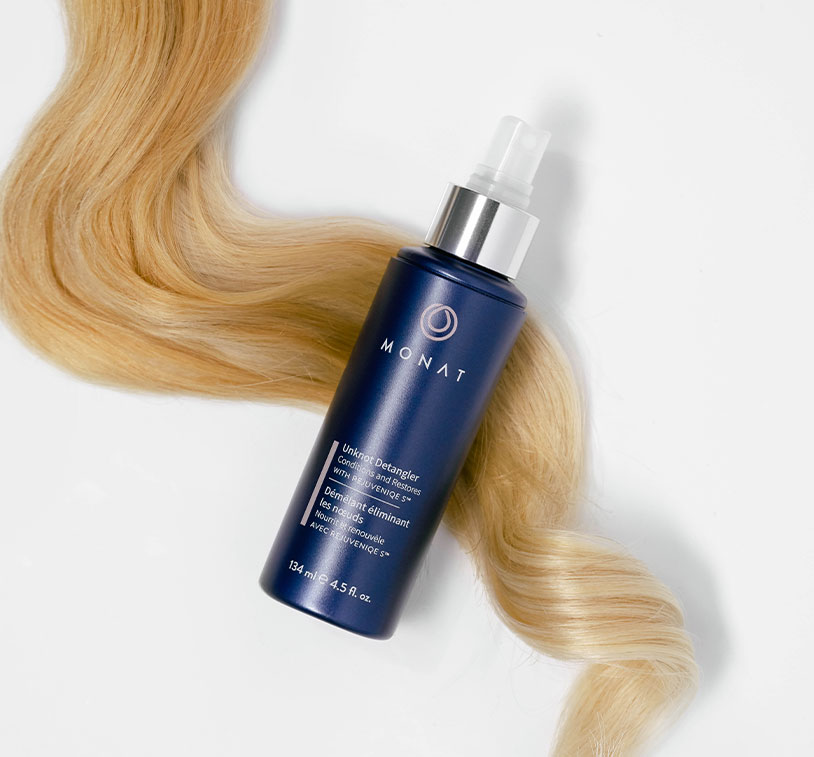 Características
/ Fórmula ligera para desenredar al instante sin apelmazar.
/ Ayuda a fortalecer a la vez que mantiene la hidratación y suavidad del cabello.
/ Seguro para cabellos teñidos.
/ Ideal para todo tipo y texturas de cabello.
/ Dermatológicamente probado.
/ Sin crueldad animal.
/ Vegano.
Fragrance / Unwind and enjoy a coconut-forward, citrusy aroma with notes of blood orange, coconut husk, cashew nut and sandalwood.
Texture / Cream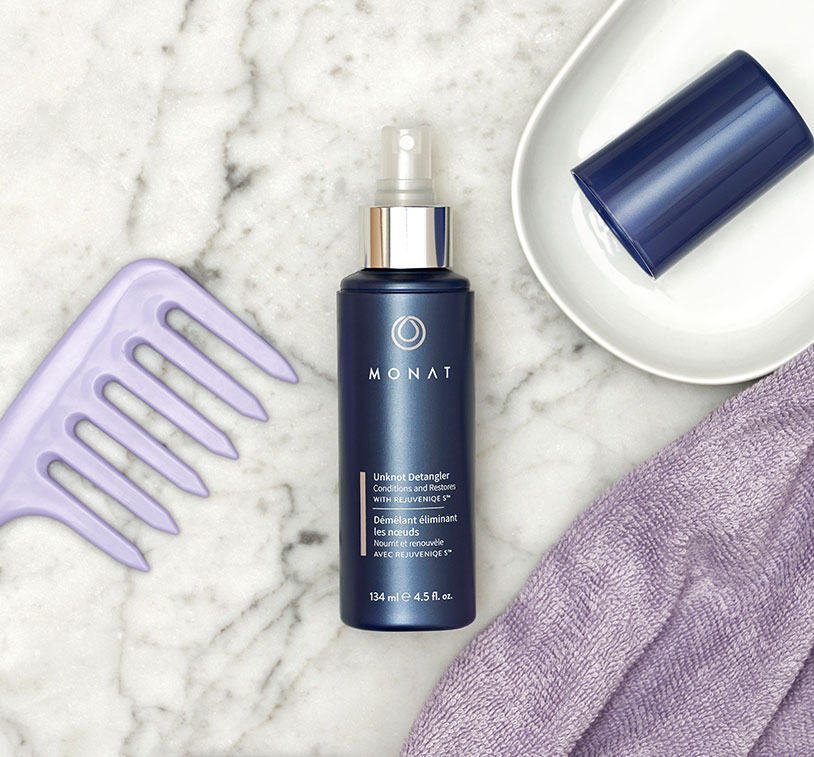 Acondiciona. Suaviza. Fortalece.
Crear el estilo perfecto no debería ser un problema. Con MONAT Unknot Detangler conseguirás un cabello dócil y manejable, dejando atrás los enredos y los nudos. Enriquecido con REJUVENIQE S™, este desenredante multifunción sin enjuage fortalece y acondiciona al tiempo que desenreda y controla el encrespamiento dejando el cabello sedoso y agradable al tacto.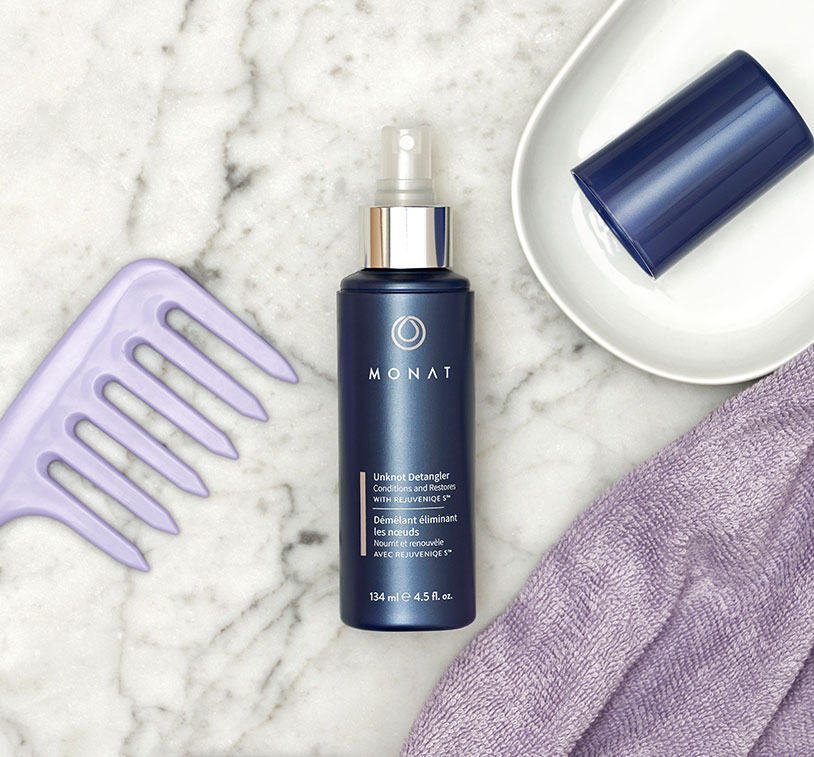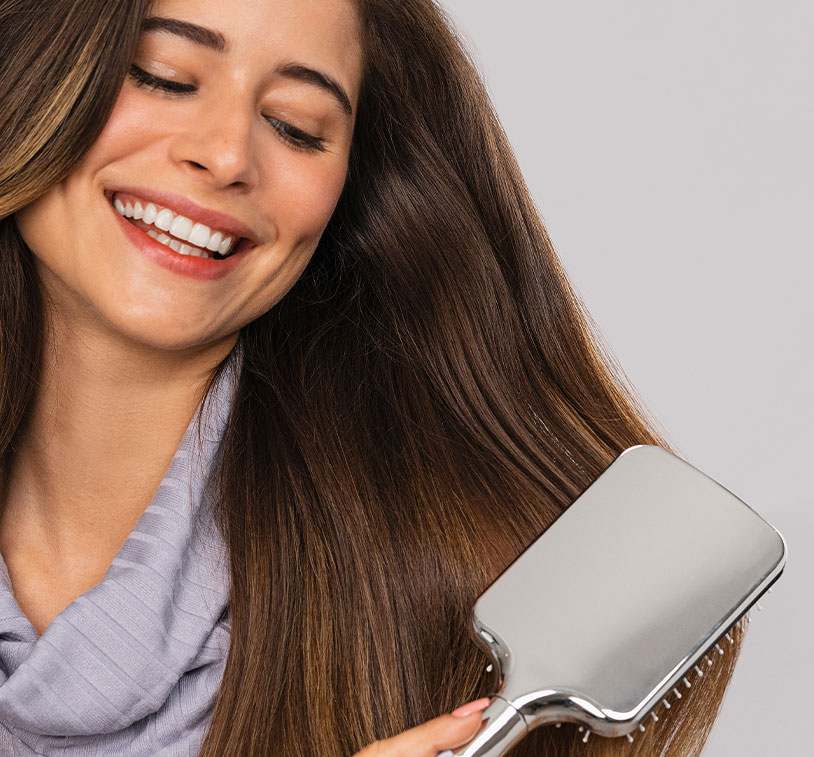 Forma de uso
/ Rocía sobre el cabello secado con toalla, especialmente en las zonas con enredos.
/ Desenreda y peina tu cabello como de costumbre.
×
Agua, alcohol cetearílico, alcanos de coco, pantenol, extracto de Pisum sativum (guisante), proteína de Prunus amygdalus dulcis (almendra dulce), aceite de semilla de Limnanthes alba (espuma de la pradera), aceite de semilla de Crambe abyssinica, aceite de semilla de Camellia oleifera, aceite de semilla de Solanum Lycopersicum (tomate), aceite de semilla de Daucus Carota Sativa (zanahoria), aceite de cáscara de Citrus Limon (limón), aceite de Citrus Aurantifolia (lima), aceite de Citrus Aurantium Bergamia (bergamota), aceite de Adansonia Digitata, aceite de Mauritia Flexuosa, aceite de Cocos Nucifera (coco), extracto de flor de Gardenia Taitensis, aceite de semilla de Moringa Oleifera, aceite de fruto de Caryocar Brasiliense, aceite de semilla de Helianthus Annuus (girasol), aceite de fruto de Olea Europaea (oliva), extracto de semilla de Simmondsia Chinensis (jojoba), tocoferol, glicerina, lauril glucósido, glucósido de miristilo, laurato de poligliceril-6, cuaternio-91, miristato de miristilo, cloruro de behentrimonio, caprilato de coco/caprato, cloruro de cinamidopropiltrimonio, palmitato de sodio, fragancia/parfum, etilhexiglicerina, alcohol bencílico, limoneno, linalool.