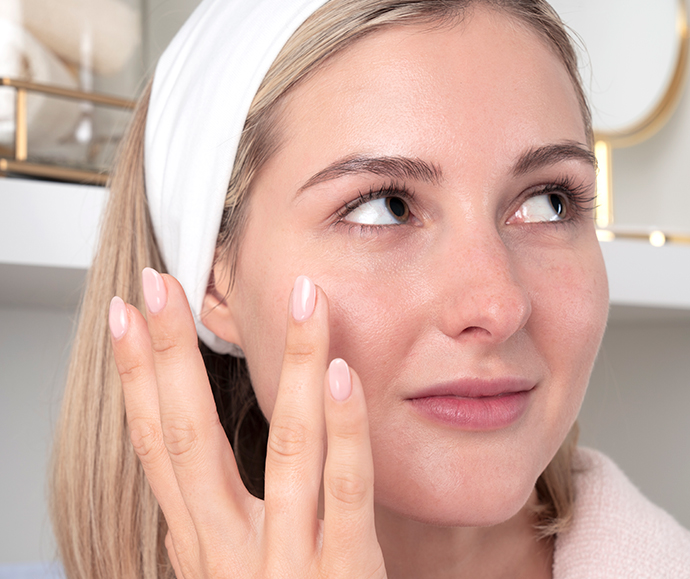 Target your skincare concerns to unlock your radiance!
Skincare is one of our favourite forms of self-care! There's no better opportunity than now to focus on a little extra self-care and reach your
#skincaregoals!
With our 4 Simple Steps to Radiant Skin:
Cleanse, Prepare, Target, Replenish
, your goals are within reach.
Last week, you learned Step 2: Prepare and the importance of using our Skin Revitalizing Essence™ to prepare yourself for Step 3: Target. The target step allows you to address specific skincare concerns with two powerful systems that each serve their own purpose. Let's get to know them!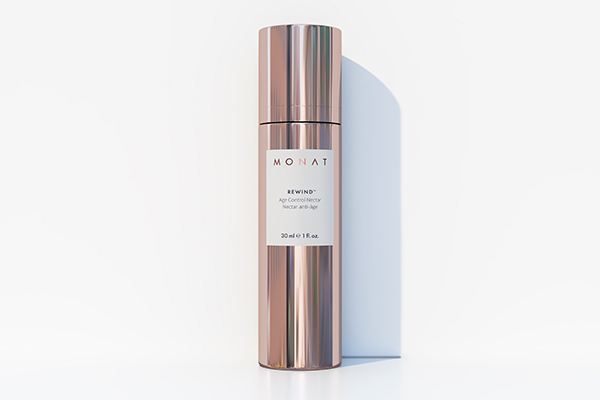 Have you ever wanted to turn back time? Rewind™ Age Control Nectar allows you to do just that! Our supercharged serum floods your skin with a reconditioning dose of active ingredients that transforms fine lines, wrinkles and uneven complexions into a smoother, more youthful version of you!
For best results, use Rewind™ daily as a night-time application before applying your moisturiser.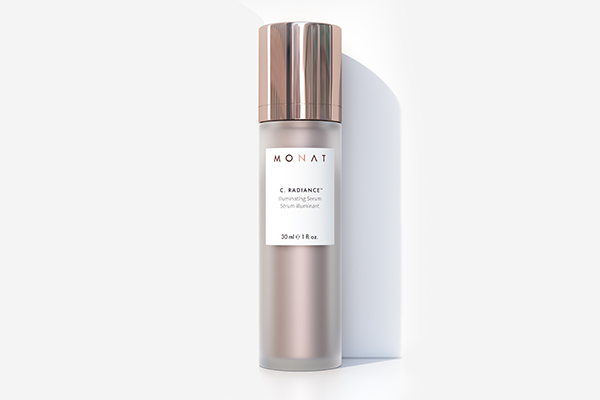 Brighten up your day and your complexion with the ultimate daytime serum! C. Radiance™ Illuminating Serum is age-defying, infused with 15% vitamin C and essential antioxidants designed to brighten your skin, C. Radiance™ leaves your skin feeling bright and radiant while reducing dark spots and blemishes.
For best results, use C. Radiance™ daily as a daytime application before applying your moisturiser.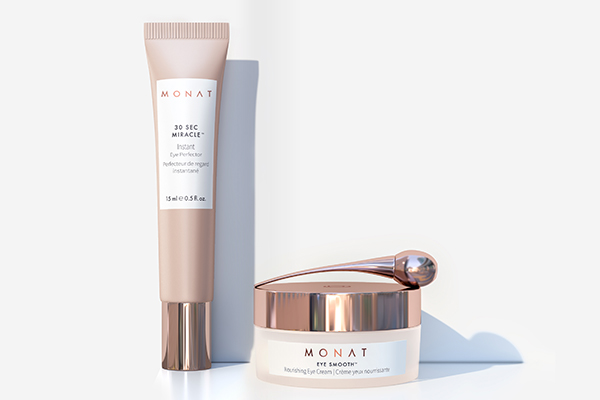 Essential Extras
The target step doesn't end with our serums! Skincare concerns are varied and MONAT Skincare has two more products designed to target yours.
Eye Smooth™ Nourishing Eye Cream
is a rejuvenating and hydrating eye cream that tightens the delicate skin around your eye contours to diminish dark circles and wrinkles. Feel free to use it twice daily, morning and night.
If you don't believe in miracles, then you've probably never used
30 Second Miracle™ Instant Perfector
! This temporary quick-fix instantly tightens and smooths crow's feet, fine lines and wrinkles. Apply it before your next big meeting or a hot date and enjoy the results for 6 to 12 hours!
You're one step closer to reaching your
#skincaregoals!
Come back next week as we introduce you to
Step 4: Replenish
in our 4 Simple Steps to Radiant Skin!