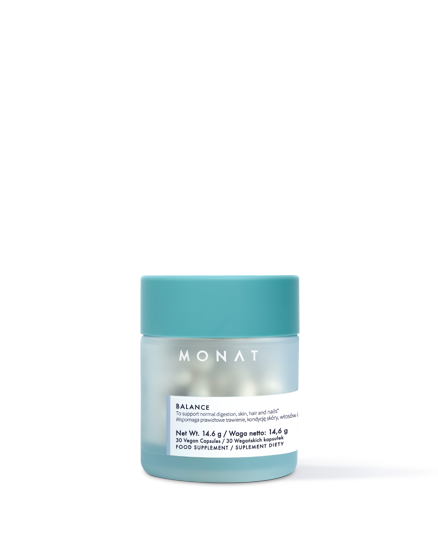 Our capsule technology contains 12 strains of 5 billion lactic acid active bacteria to support normal digestion and skin, hair and nails.*
ON SALE Sunday, September 15 11a.m. EDT
To learn more about MONAT Balance™, please contact your MONAT Market Partner.
A prebiotic supplement is important for achieving and maintaining a healthy immune system and promoting a healthy digestive tract.
Supports normal digestion and skin, hair and nails.
Our Balance formula helps with the function of normal digestion.
The bacteria we have in our formula works in the same way as the lactic acid bacteria in the gut, helping with a healthy bacterial system in the intestines.
/ Calcium contributes to the normal function of digestive enzymes to support digestion
/ Calcium and Zinc support the maintenance of normal skin, hair and nails, and normal function of the immune system
/ 12 strains of 5 billion lactic acid active bacteria
/ *Zinc contributes to normal cognitive function, helps the immune system function normally and protects cells from oxidative stress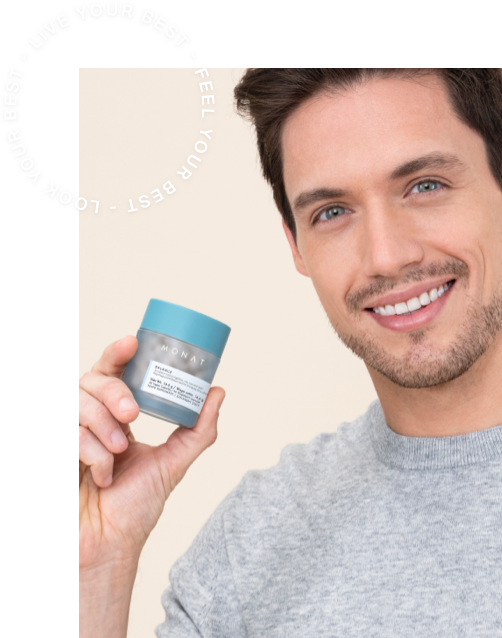 / Take one (1) capsule daily with a full glass of water before your first meal.
Lactic Acid Active Bacteria
Prebiotics: Inulin, Rice Hull Powder