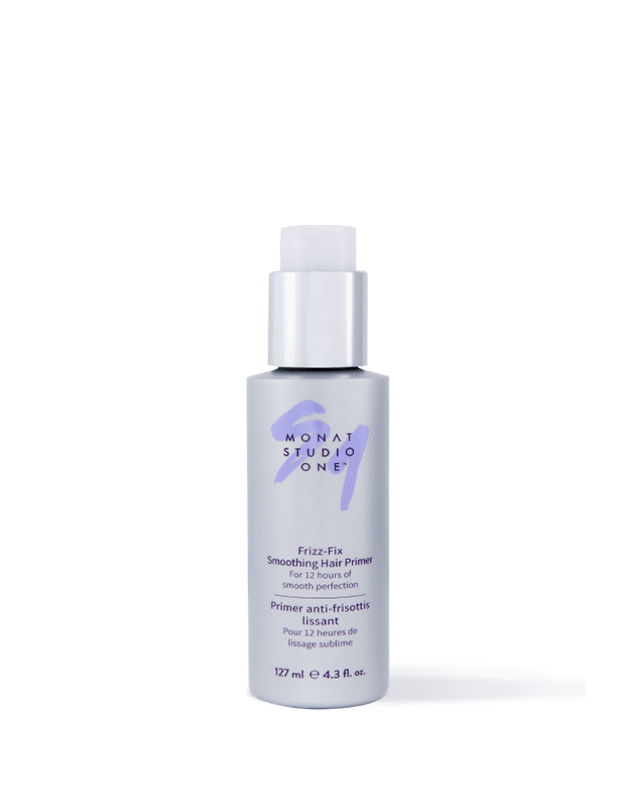 MONAT STUDIO ONE™
Frizz-Fix Smoothing
Hair Primer
Infused with REJUVENIQE®
Un tratamiento previo al peinado, que controla el encrespamiento y protege contra la humedad, aportando definición, brillo y suavidad duraderos.
127 ml ℮ 4.3 fl oz
Precio minorista
$41.00 (USD)
Precio para Clientes VIP
$35.00 (USD)
Para obtener más información sobre MONAT STUDIO ONE™ Frizz-Fix Smoothing Hair Primer, comunícate con tu Market Partner de MONAT.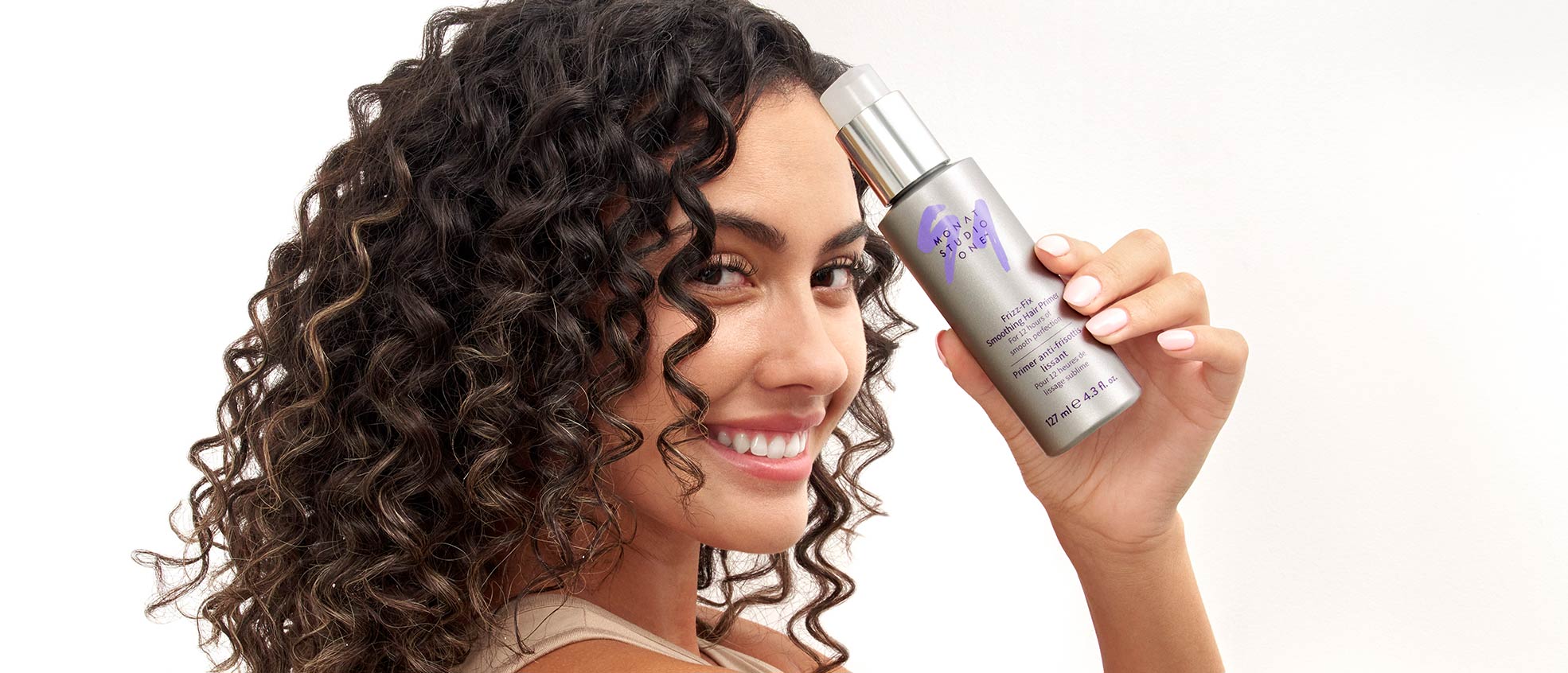 BENEFICIOS
Luce un cabello suave y liso durante 12 horas con esta crema ligera, hidratante y antiencrespamiento. Ideal para todo tipo de cabello y texturas, segura para cabellos teñidos. Probada dermatológicamente y contra alergias.
Great for all hair types and textures, safe for color-treated hair. Allergy and dermatology tested.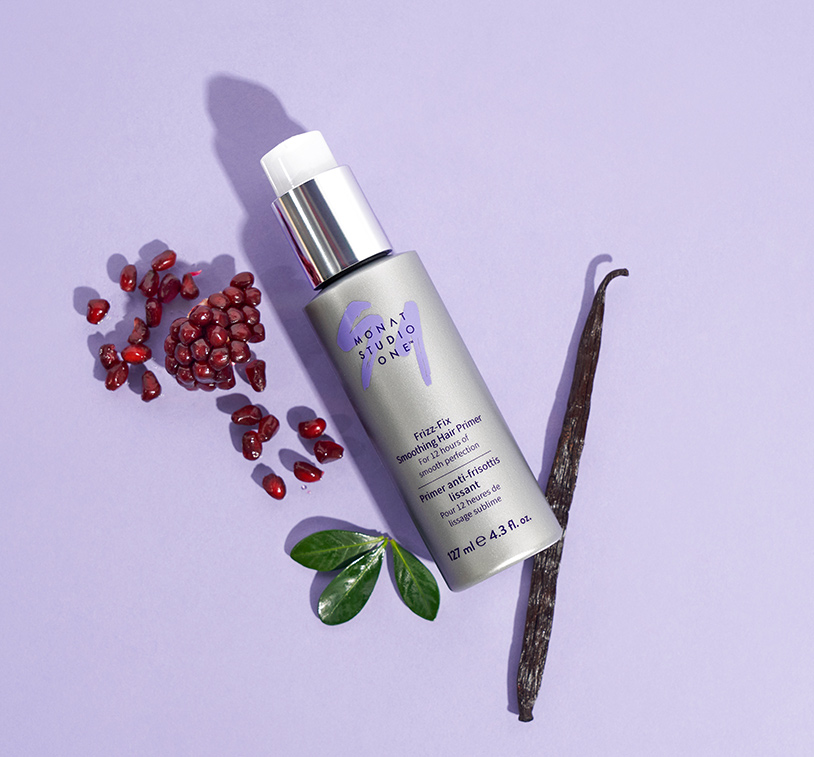 Características
/ Bloquea la humedad y combate el encrespamiento.
/ Deja el cabello liso.
/ Deja el cabello revitalizado, acondicionado y más hidratado durante 12 horas.
Fragancia: Dulce fragancia frutal con notas de melocotón, mango, naranja y granada, atenuadas por la salvia, el jazmín y la vainilla.
Textura: Crema hidratante de textura ligera.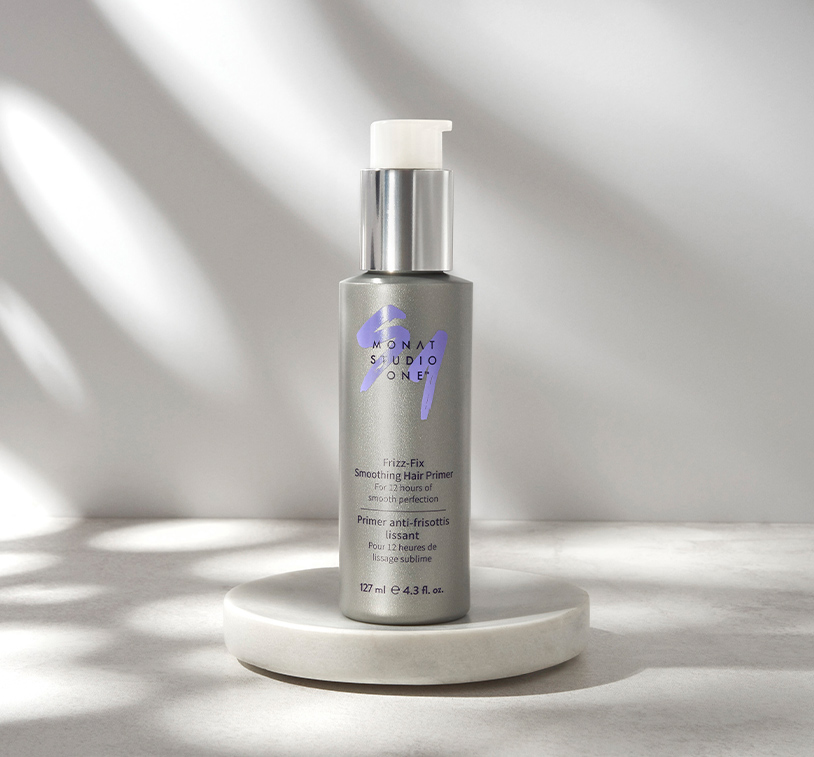 ¿QUIERES COMBATIR EL ENCRESPAMIENTO? TE TRAEMOS MÁS SUAVIDAD.
Esta base previa al peinado crea un escudo ligero que bloquea la humedad y suaviza cada mechón para un acabado sin encrespamiento durante 12 horas.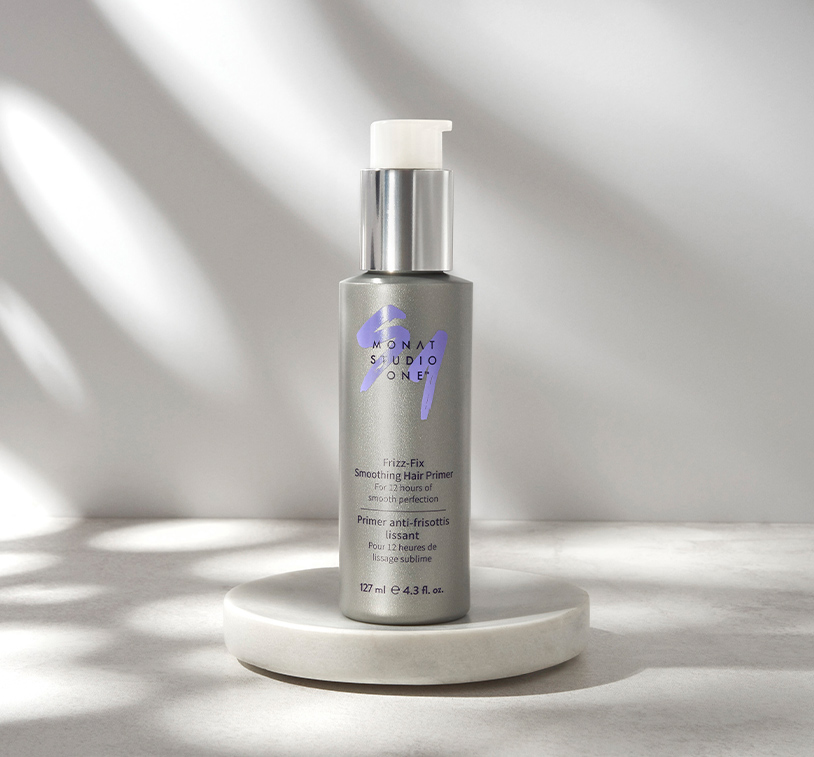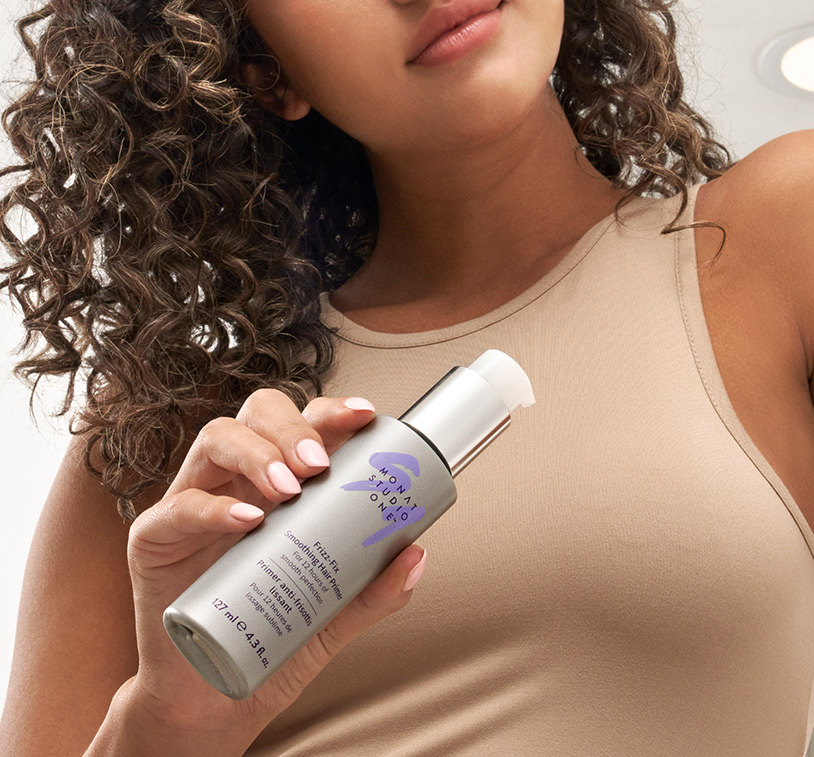 Forma de uso
/ Aplica sobre el cabello limpio y secado con toalla para prepararlo para el peinado.
/ Peina el cabello como de costumbre.
Damage Repair
Bond-Fortifying Hair Leave-In Crème
1:28
INGREDIENTES CLAVE
Alternativa de silicona a base de plantas
×
Agua, policuaternio-69, succinato de diheptilo, copolímero de capriloil glicerina/ácido sebácico, alcanos de coco, poliacrilato-14, serina, treonina, arginina HCl, aminoácidos de trigo, aminoácidos de soja, tocoferol, coco-caprilato/caprato, aminometilpropanol, fragancia/perfume, etilhexilglicerina, alcohol bencílico, linalol, limoneno.