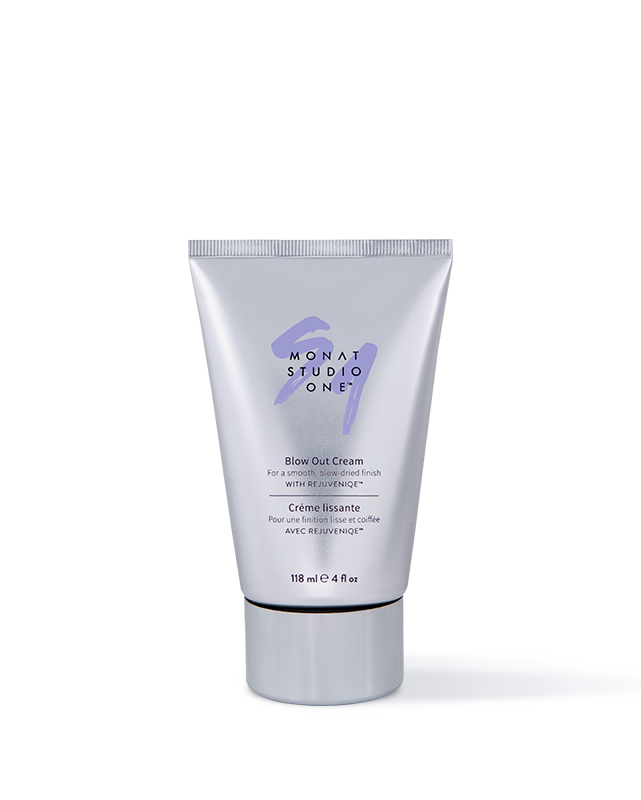 MONAT STUDIO ONE™
Blow Out
Cream
Enriquecido con REJUVENIQE®
Una crema de peinado que reduce el encrespamiento y ayuda a alisar y suavizar el cabello durante el peinado con calor.
118 ml ℮ 4 fl. oz.
Precio minorista
$46.00 (USD)
Precio para Clientes VIP
$39.00 (USD)
Para obtener más información sobre MONAT Studio One™ Blow Out Cream, comunícate con tu Market Partner de MONAT.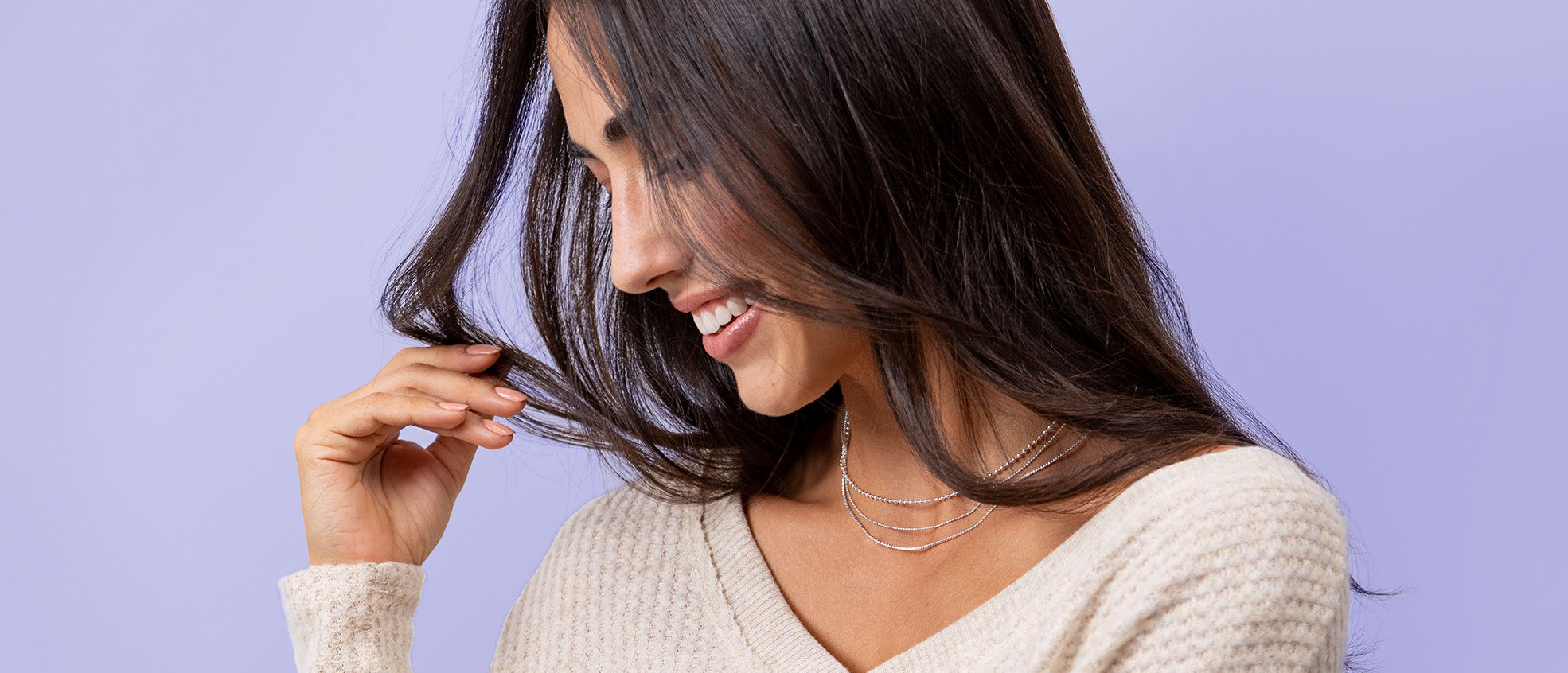 BENEFICIOS
Reduce el encrespamiento y los cabellos rebeldes hasta en un 60% dejando el cabello más suave durante todo el día, mientras protege de la humedad y el daño causado por las herramientas térmicas.
This richly textured leave-in crème reduces breakage and protects hair from future damage.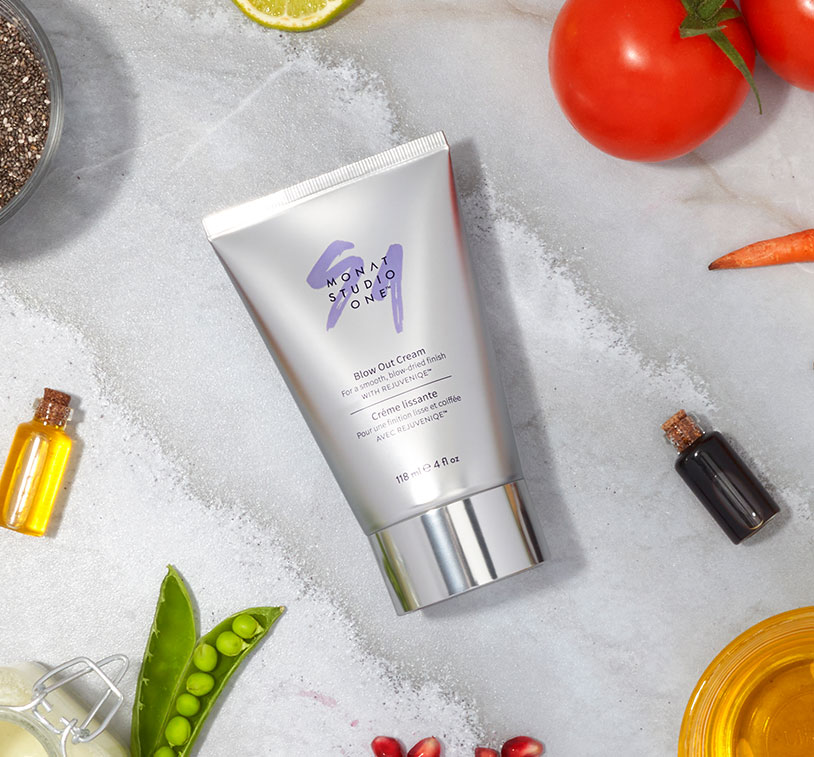 Características
/ Formulado con ingredientes a base de plantas que aportan una textura suave y satinada.
/ El extracto de guisante ayuda a que el cabello tenga un aspecto saludable.
/ La fragancia frutal, contiene notas de melocotón, mango, naranja y granada, atenuadas por la salvia, el jazmín y la vainilla.
*Based on instrumental tests by a third-party laboratory.
Fragancia: Aroma floral herbáceo con notas de jazmín, limón meyer, neroli y té verde.
Textura: Crema espesa.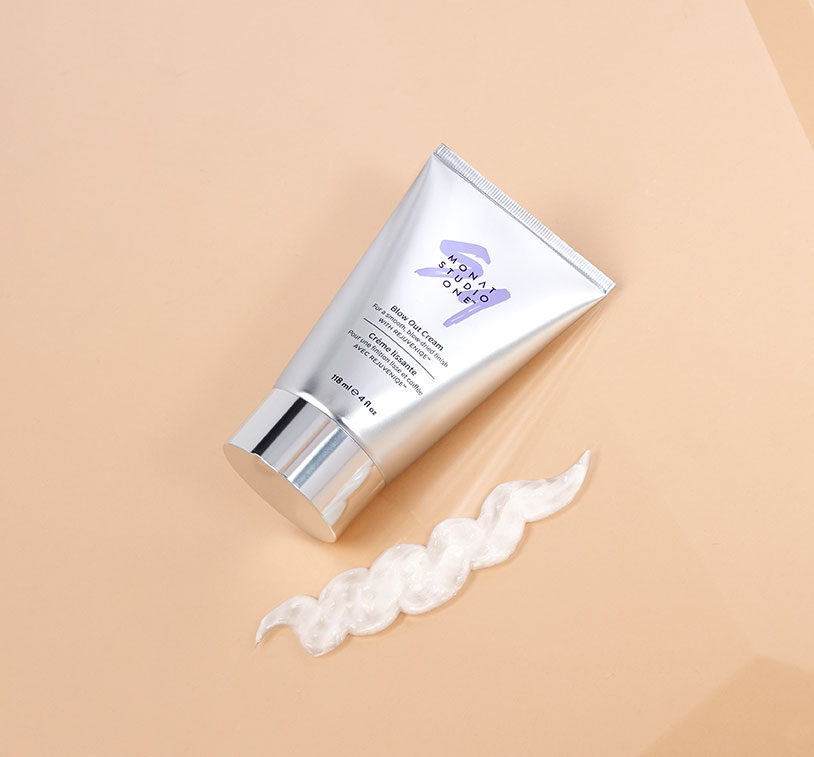 REDUCE EL TIEMPO DE PEINADO Y PROTEGE AL CABELLO DEL DAÑO.
Los ingredientes de origen natural combinados con REJUVENIQE® reducen el encrespamiento para suavizar el cabello en un solo secado, mientras protegen de la humedad y de los daños causados por las herramientas térmicas, conservando el color.
With hints of neroli and orange flower fragrances, it protects hair from heat styling and environmental elements while giving strands radiant shine.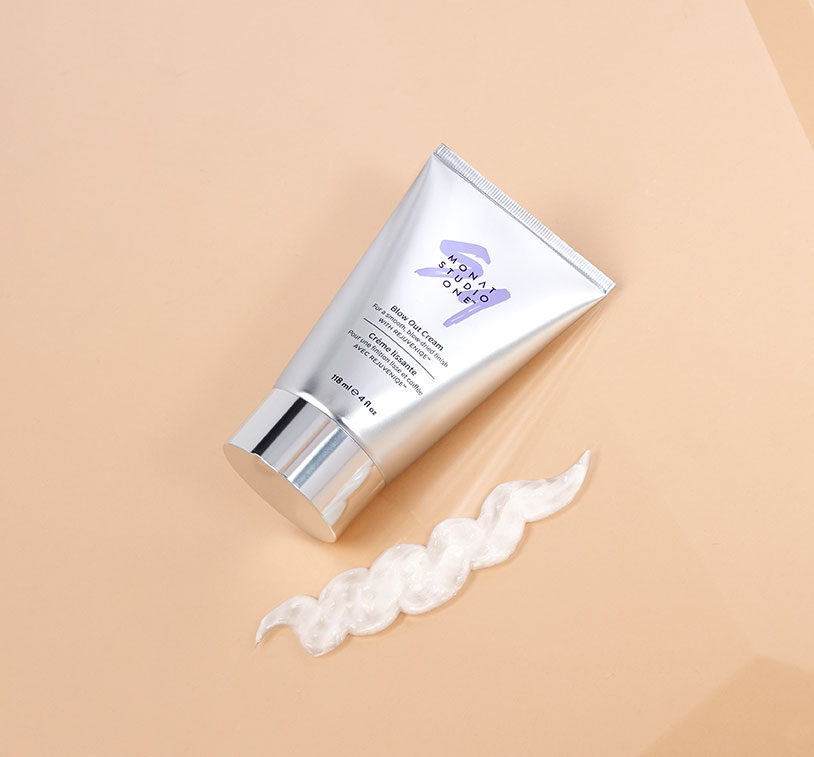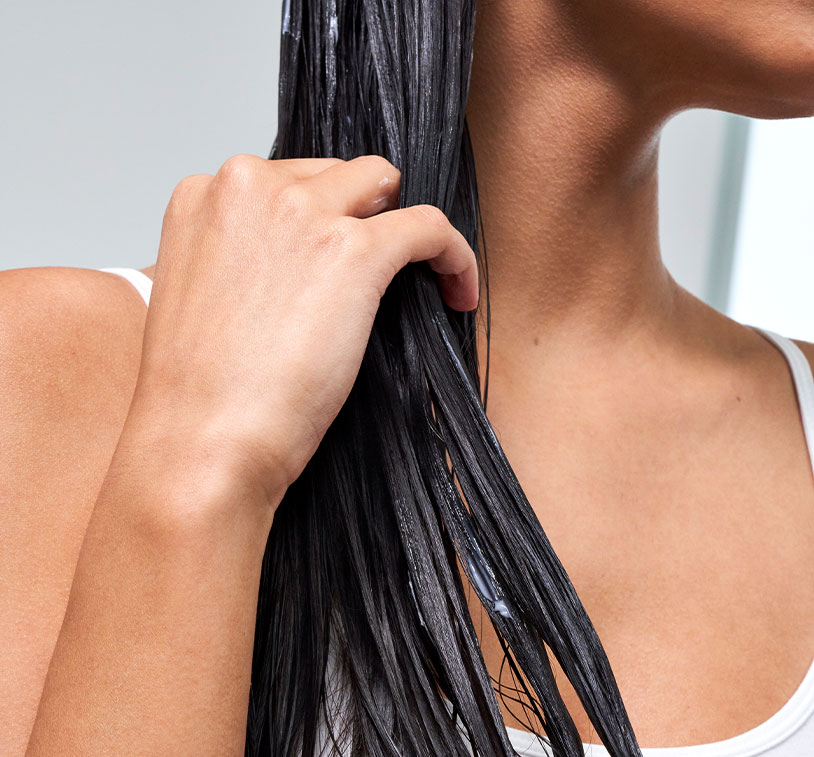 Forma de uso
/ Aplicar desde la raíz hasta las puntas en el cabello limpio y secado con toalla.
/ Secar con secador y peinar como de costumbre.
Damage Repair
Bond-Fortifying Hair Leave-In Crème
1:28
INGREDIENTES CLAVE
Protector vegano contra los rayos UV
×
Agua, Alcohol Cetearílico, Laurato de Isoamilo, Cloruro de Behentrimonio, Extracto de Semillas de Linum Usitatissimum (linaza), Glicerina, Extracto de Semillas de Salvia Hispanica, Extracto de flores de Trifolium Pratense (trébol), Extracto de Pisum Sativum (guisante), Aceite de Semillas de Limnanthes Alba (espuma de la Pradera), Aceite de Semillas de Crambe Abyssinica, Aceite de semilla de Camellia Oleifera, Aceite de semilla de Solanum Lycopersicum (tomate), aceite de semilla de Daucus Carota Sativa (zanahoria), aceite de cáscara de Citrus Limon (limón), aceite de Citrus Aurantifolia (lima), aceite de Citrus Aurantium Bergamia (Bergamota), Aceite de Adansonia Digitata, Aceite de Mauritia Flexuosa, Aceite de coco, extracto de flor de Gardenia Taitensis, aceite de semilla de Moringa Oleifera, aceite de Caryocar Brasiliense, aceite de Helianthus Annuus(girasol), estearamidopropil dimetilamina, dextrano, acetil Tetrapéptido-3, Cloruro de Cinnamidopropiltrimonio, Butilenglicol, Tocoferol, Fragancia/Parfum, Alcohol bencílico, Etilhexilglicerina, Limoneno.