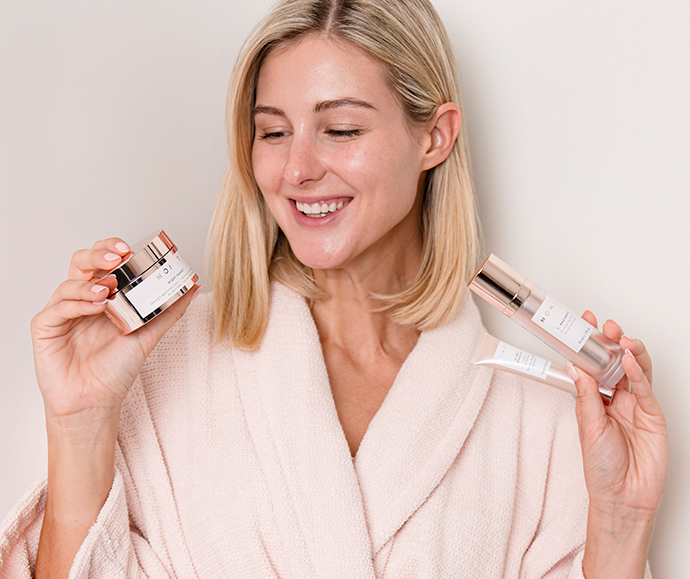 Discover the benefits of skincare layering!
Clear, radiant skin is beautiful skin—and we all want it!
Choosing the ideal skincare products for your skin type is the first step to obtaining an ever-elusive youthful glow. An equally important part of your healthy skin journey is how and when you use your products, and that's where skincare layering comes in.
Layering preps your skin for each step of the skincare process to unlock your best skin. MONAT Skincare offers the solutions you need to get your glow on!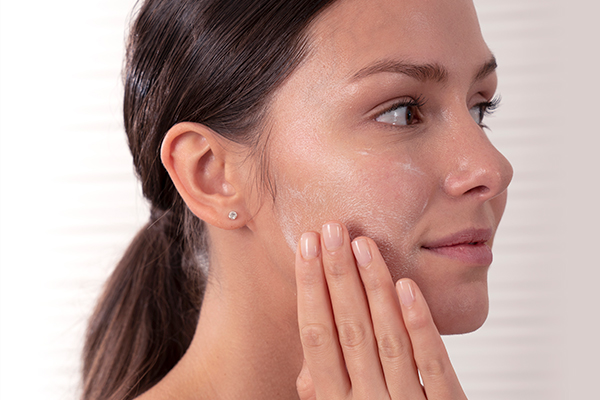 Cleanse
Choosing the right cleanser for your skin type is essential. Our MONAT Skincare lineup offers three options:
Tips:
Use lukewarm to warm water when cleansing. Also, use
Berry Refined Scrub™
one to two times per week at night for gentle exfoliation. Leave it on for up to five minutes for optimal micro-masking.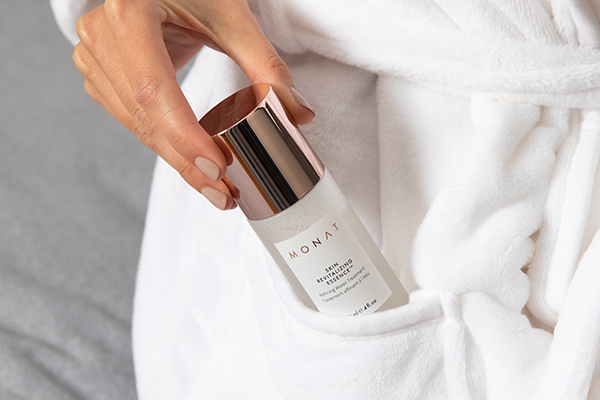 Prepare
Preparing your skin for the next steps is also important. We have an essence for that:
Tips:
The proper application technique is important to your routine. Use your hands when applying
Skin Revitalizing Essence™
and gently press it into your skin to boost absorption.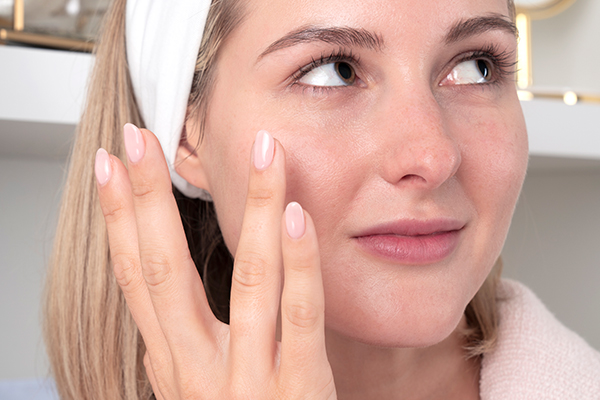 Target
Now that your skin is cleansed and prepped, it's time to target your specific skincare concerns to enhance your complexion. MONAT Skincare has four solutions:
Tips:
Allow each product to absorb fully and dry before applying the next product. Use
30 Second Miracle™ Instant Perfector
as a temporary quick fix for a boost of confidence on special occasions!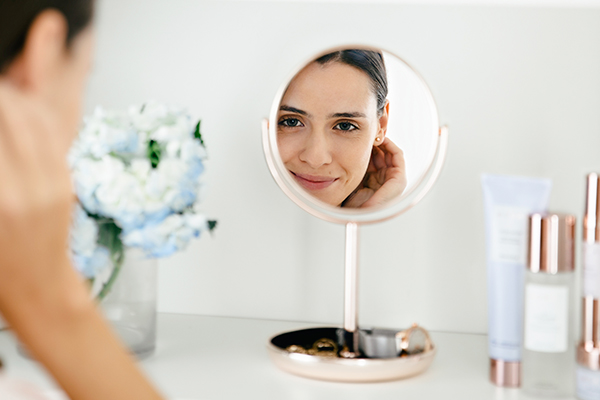 Replenish
The right moisturizer replenishes your skin for the firm, youthful-looking skin you crave. MONAT Skincare has you covered day and night:
Tips:
Allow daytime products to absorb fully before applying sunscreen or makeup.