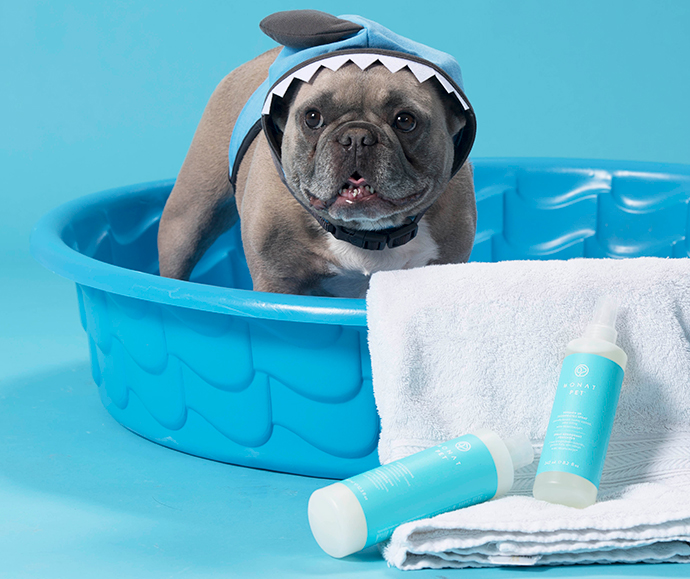 Show Your Pooch a Little Extra Love with a Spa Day
Doggy day spas? Yep, that's a thing!
Rather than dish out tons of cash to have a stranger pamper your pet, why not create your own at-home spa for your furry friend? All you need are a few good products and some go-to activities to turn a regular day into your pup's best day ever!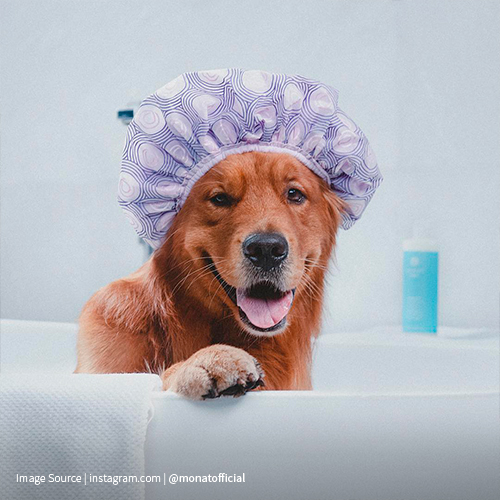 A Clean Pup is a Happy Pup
Humans aren't the only ones who love a good bubble bath! Lather up your dog and rid them of all the dirt and grime that can build up within their fur. We love pH-Balanced
MONAT PET™ Gentle Cleansing Dog Wash
—because a clean pup is a happy pup!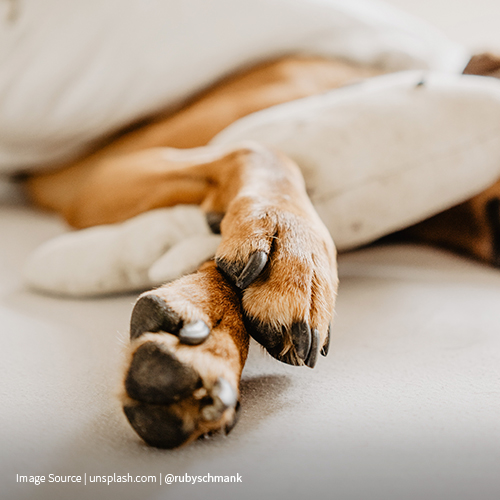 Pawdicures
And of course, don't forget the pawdicure! How can you tell if it's time to trim your dog's nails? When it sounds like they're walking around the house in your favourite pair of heels! Avoid the click-clack by trimming nails regularly. This will also get your pup used to having their paws handled, making visits to the groomer less stressful. At home, invest in a good pair of dog-specific nail trimmers to keep their nails healthy and on-point. You may also want to have a pair of small scissors handy to trim any extra fur and an emery board for smoothing jagged edges.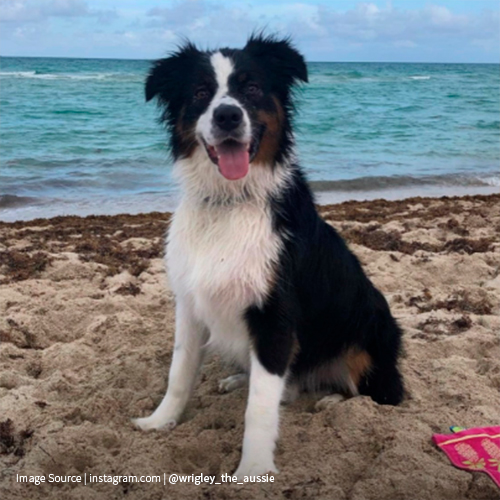 Unwind Outside
A little time in the sunshine is a great way to let your furry friend release all their pent-up indoor energy! Plus, the vitamin D and fresh air can benefit them, just as it does you. Hit the beach for some playtime, explore some local nature trails, or simply lay back on the lawn with your fur baby for some well-deserved R&R. A little outside unwind time together is always a great way to spend an afternoon. Once you head back indoors, freshen up Fido with a touch of
MONAT PET™ Freshen Up Deodorizing Spray
.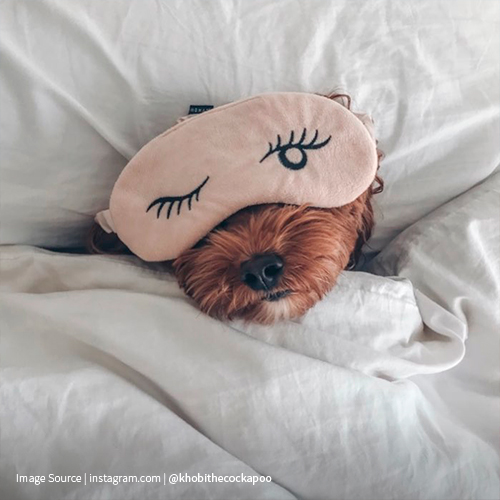 Exhale & Chill
Despite their go-go-go attitudes, most dogs love a good nap! Be sure your dog's bed stays in tip-top shape so that they benefit from some solid rest. Vacuum the bed regularly, and if possible, wash it in the washing machine to keep germs and odors at bay. If it won't' fit in the washer, spot clean any trouble areas and set out in the sun to dry. A clean, comfy bed will give your dog the best ending to one of their best days yet!
How do you pamper your pooch? Share some pics of your fur baby with
#MONATPet