4 Easy Steps to Deep-Cleaning Pores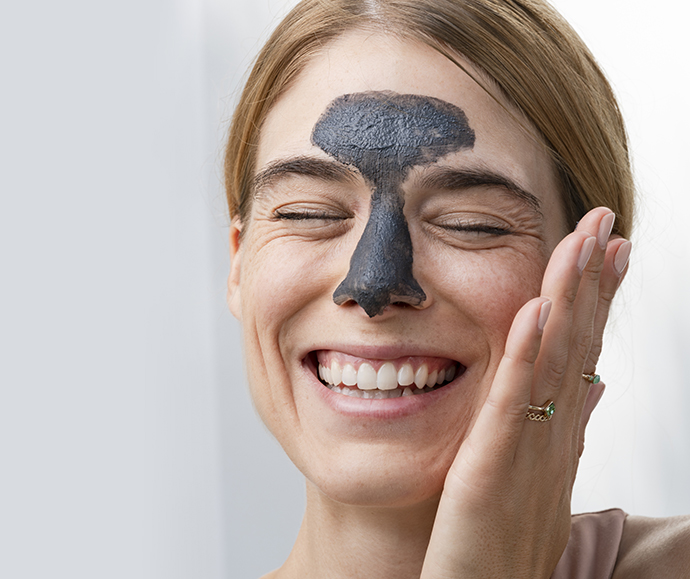 Proper care for radiant skin can be simple, soothing and indulgent.
Cleansed pores are the best pores, and removing impurities from the skin can be an extremely soothing experience—especially when you're doing it at home on the couch with your favourite products. Not only will your freshly cleansed complexion look radiant every day; you'll also feel flawless in your own skin. Let's get started!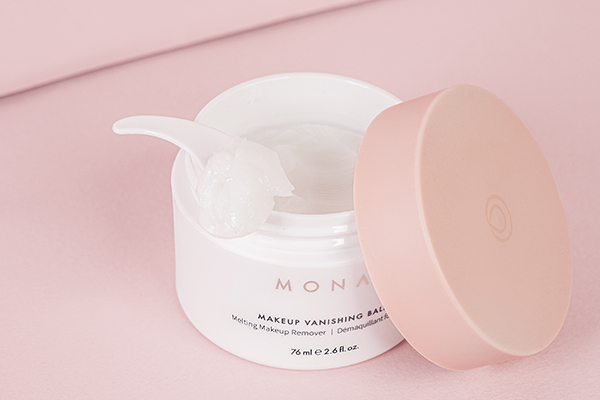 Step 1: Remove your makeup.
We're all guilty of falling asleep without washing off our makeup. We forgive you, but your pores may not if it becomes a habit, because they'll become congested, which can lead to breakouts. Even if your makeup appears "wiped away" in the morning, it's too late: That makeup has already made its way deep into your pores.
Enter
Makeup Vanishing Balm™
. In mere seconds, this remarkably smooth, gentle balm melts into your skin, dissolving stubborn makeup while leaving your skin feeling soft, soothed, nourished and non-greasy. This vital step creates the ideal canvas for deep cleansing with your MONAT Skincare Routine.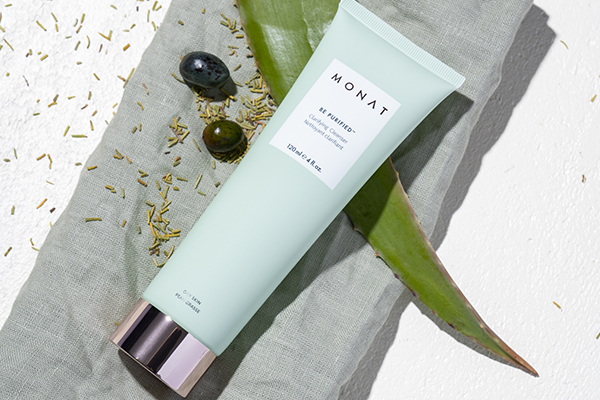 Step 2: Wash your face.
This may seem like a no-brainer, but throughout the day, your face unavoidably collects grime and impurities. A good facial cleanser is a must-have product at the centre of every skincare routine.
If you have oily skin, keep your face free of buildup with
BE PURIFIED™ Clarifying Cleanser
. Infused with botanical extracts green tea, rosemary, and aloe vera leaf, plus powerful glycolic and lactic AHAs to nourish, refresh, and purify the skin, this oil-free cleanser gently reduces excess oil and unclogs pores without drying while reducing shine for up to eight hours.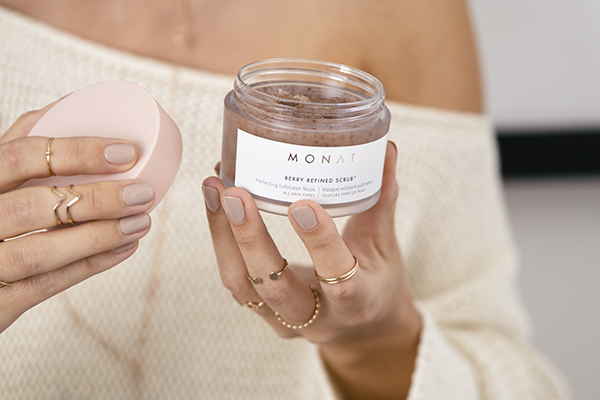 Step 3: Exfoliate.
Exfoliation is one of the most powerful steps in your skincare routine—and most effective when performed regularly and properly. Circular motions help your scrub absorb fully for deep pore cleansing. Remember, regardless of your skin tone or type, skin layers are delicate, so be firm yet gentle during this indulgent step in your routine, ideally done once to twice weekly.
Of course, a proven, award-winning exfoliant helps, too! Winner of the 2020 NewBeauty Award for Best Face Scrub,
Berry Refined Scrub™
is formulated with our proprietary REJUVENIQE S™ hydrating and nourishing blend, natural fruit acids, naturally exfoliating granulated sugar extracts, and cranberry and bayberry wax to polish skin and reveal a smooth, healthy-looking complexion.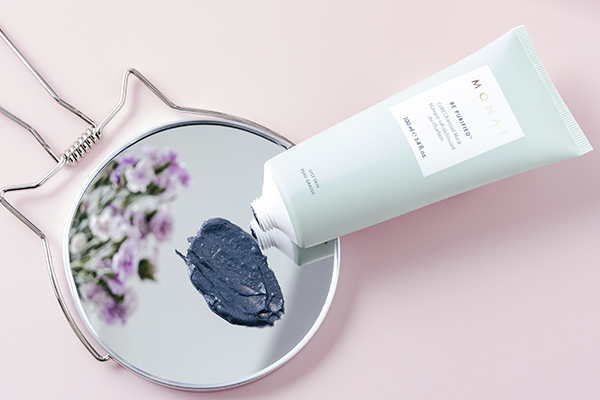 Step #4: Apply charcoal mask.
A charcoal face mask not only helps refine and deep-cleanse pores; it also creates a cooling, refreshing sensation that feels fabulous. Formulated specifically for oily skin types, oil-free
BE PURIFIED™ Cold Charcoal Mask
gently absorbs excess oil, unclogs pores, and creates an instant matte effect, reducing shine for up to eight hours. It's the perfect pampering touch to a warm bubble bath at the end of your day: Apply, lean back, and enjoy a well-deserved dose of self-care.