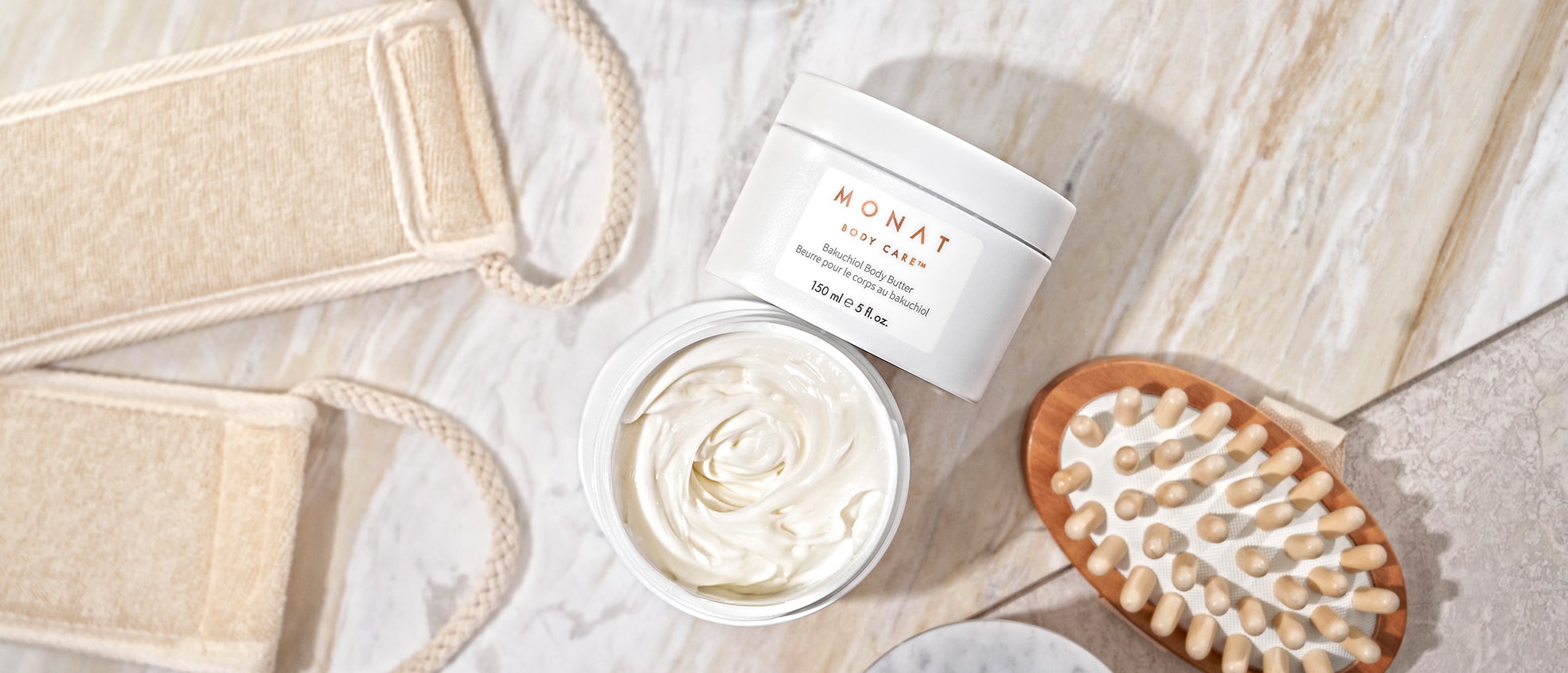 BENEFICIOS
Glow with Gratitude with MONAT BODY CARE™ Bakuchiol Body Butter.
This rich body moisturiser deeply nourishes your skin with high-performing hydrators including shea butter, coconut oil and vegan retinol alternative bakuchiol, for next level moisturisation and luminosity.
Bakuchiol is often referred to as nature's retinol. It is known for providing all the benefits of retinol minus the sensitising effects on the skin, making it gentle and effective for all skin types, including those with sensitive skin.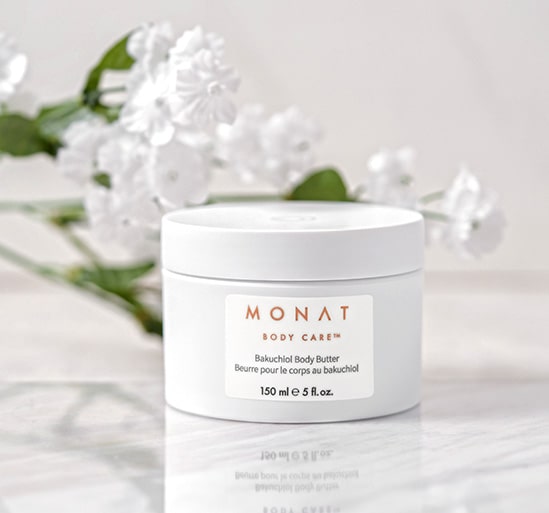 Benefits
/ Deeply nourishes and conditions skin whilst delivering luminosity
/ Packed with high-performing hydrators
/ Absorbs quickly without a sticky or greasy feel
/ Spreads like a mousse, nourishes like a cream
/ Melts in easily to comfort the skin
Infused with REJUVENIQE S™ and shea butter, More than a Balm by MONAT™ features an exotic scent of vivid fruits and flowers transitioning to lingering notes of velvety woods and musk that delivers an extra touch of hydration to skin and hair anytime, any place.
Infused with shea butter, this luxurious body bar cleans, conditions, and refreshes for maximum smoothness and softness.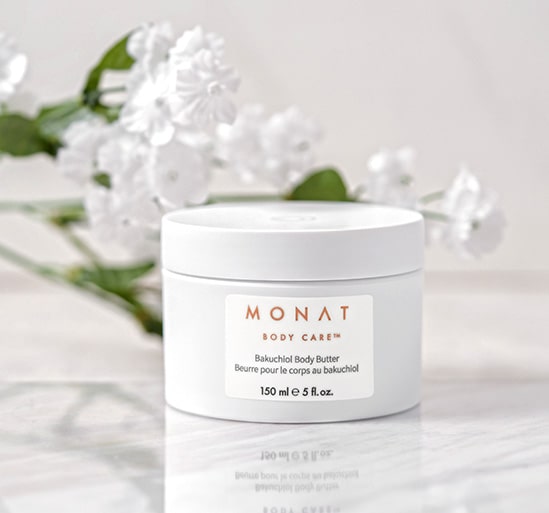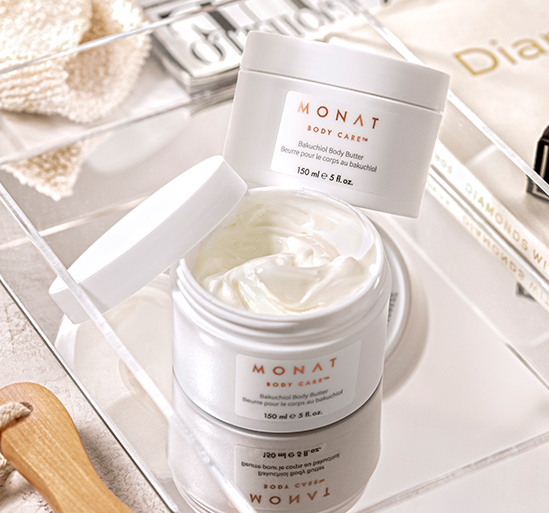 KEY INGREDIENTS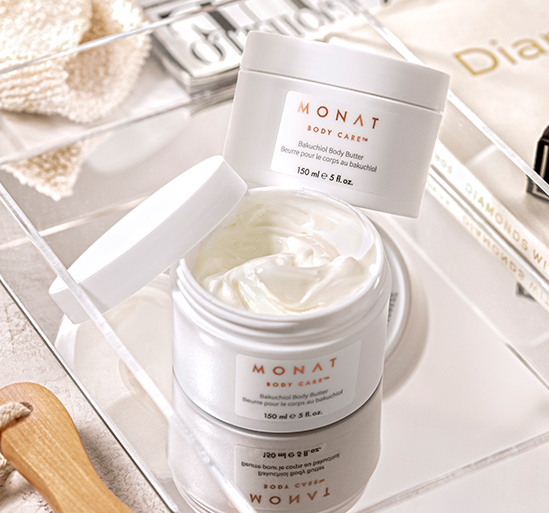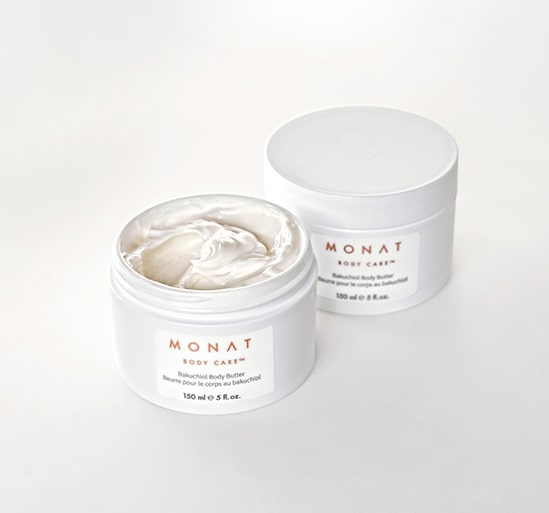 Together, let's invest in future leaders and ignite potential in youth
MONAT Gratitude is a growing movement of global changemakers who strive to make a positive impact for the greater good. Established as a nonprofit organisation in 2019, the MONAT Gratitude Foundation has supported efforts worldwide to promote positive change and empower future leaders!
The spirit of gratitude is at the helm of our mission. It guides and inspires our greater community to act, ensuring children, families and communities—regardless of race, nationality or income—have the opportunity to thrive.
Whether it's through donating, volunteering or simply showing love and offering support, no contribution is ever too small and no gesture too large.
100% of net profits from each sale of MONAT BODY CARE™ Bakuchiol Body Butter are donated to support MONAT Gratitude Foundation programmes and partners that invest in youth education initiatives.
For more information, contact our Gratitude Team at gratitude@monatglobal.com.
YOU MIGHT ALSO LIKE